ad:tech 2022 to set the tone for the marketing and media with exciting opportunities that lay ahead
The space for innovation has come a long way and ad:tech seeks to illuminate the crux of an environment of new-formed opportunities.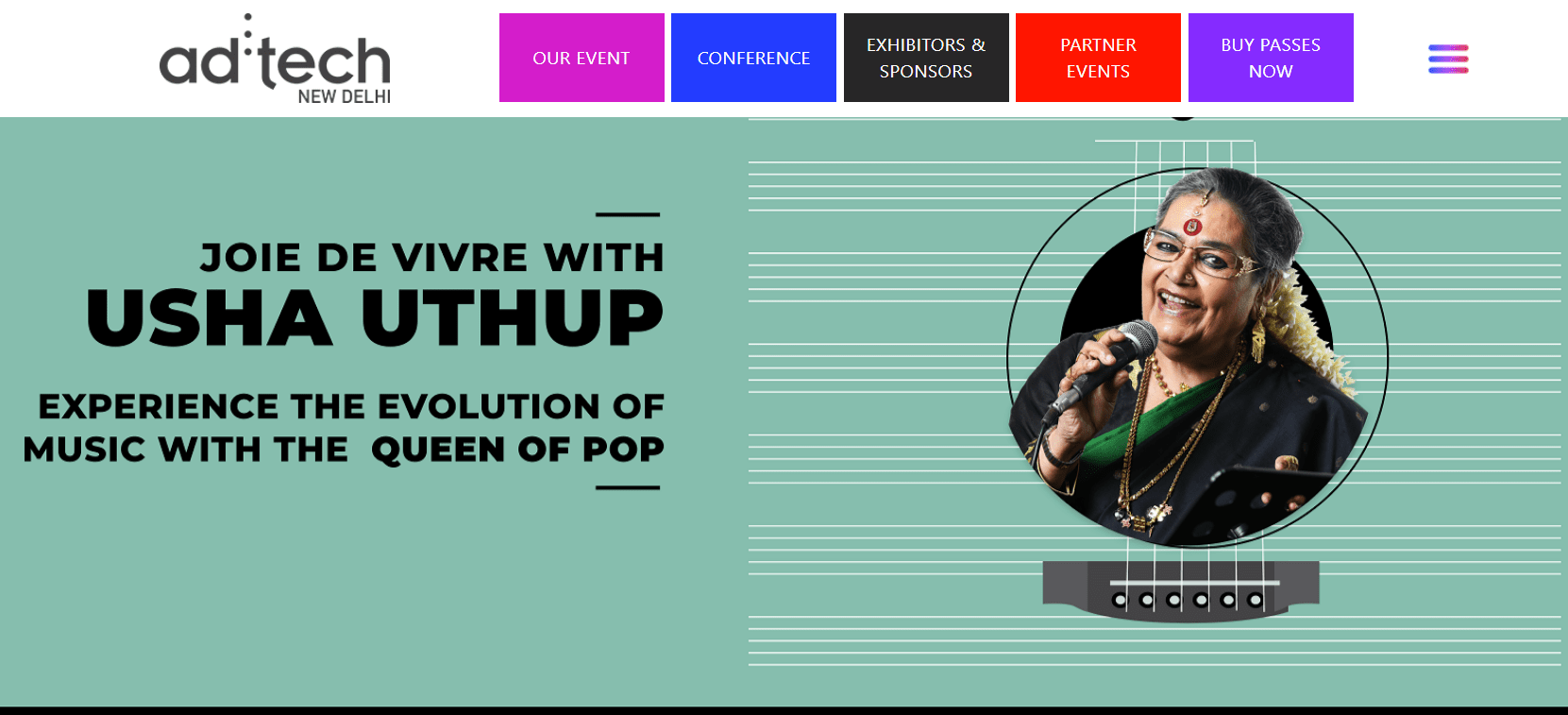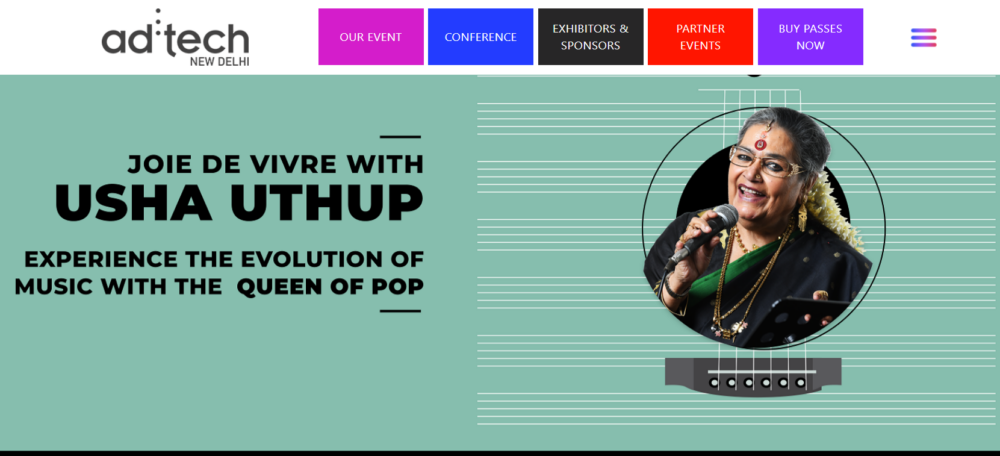 ad:tech New Delhi, India's leading Marketing and Media Technology event, will be held on April 26-27, 2022 at The Leela Ambience Hotel, Gurgaon. ad:tech New Delhi fires up for its 2022 chapter, by bringing the brightest and most influential brands, agencies, publishers, and technology services to the table. Creating an environment for synergy between marketing, technology, and media, the event is set to leave meaningful collaborations in its wake, by influencing 4000+ decision makers at a go.
With a large pool of interested stakeholders including 80+ speakers, 4000+ marketing professionals,  and 85+ sponsors and partners, the event is all set to rekindle the spirits of the media and marketing industry.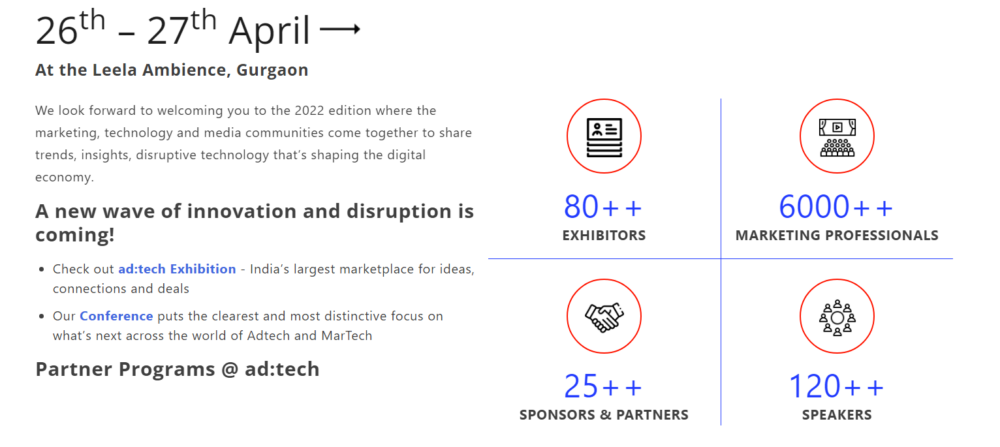 This resonates with the ad:tech's theme – R.I.S.E. The theme encompasses the challenges faced by business and the shift of business into new territories. The acronym when expanded stands for Responsible, Inclusive, Scalable, Experiential, and lays out a foundation for businesses to rapidly adapt the New Normal. Starting from D2C growth and Legacy brands moving into E-commerce, right up to customer trend shifts online to cookie less future, the event takes on a 360-degree approach towards everything that is shaping the new world of advertising and marketing.
With 5 key stages ad:tech will be exploring new-found possibilities to synergise the outlook of innovation and growth. The Mainstage, the preliminary focus of the event, pays attention to what world leaders have to bring to the table. With a roster of speakers from various domains, it is set to influence the core perspective of business and how it is set to grow.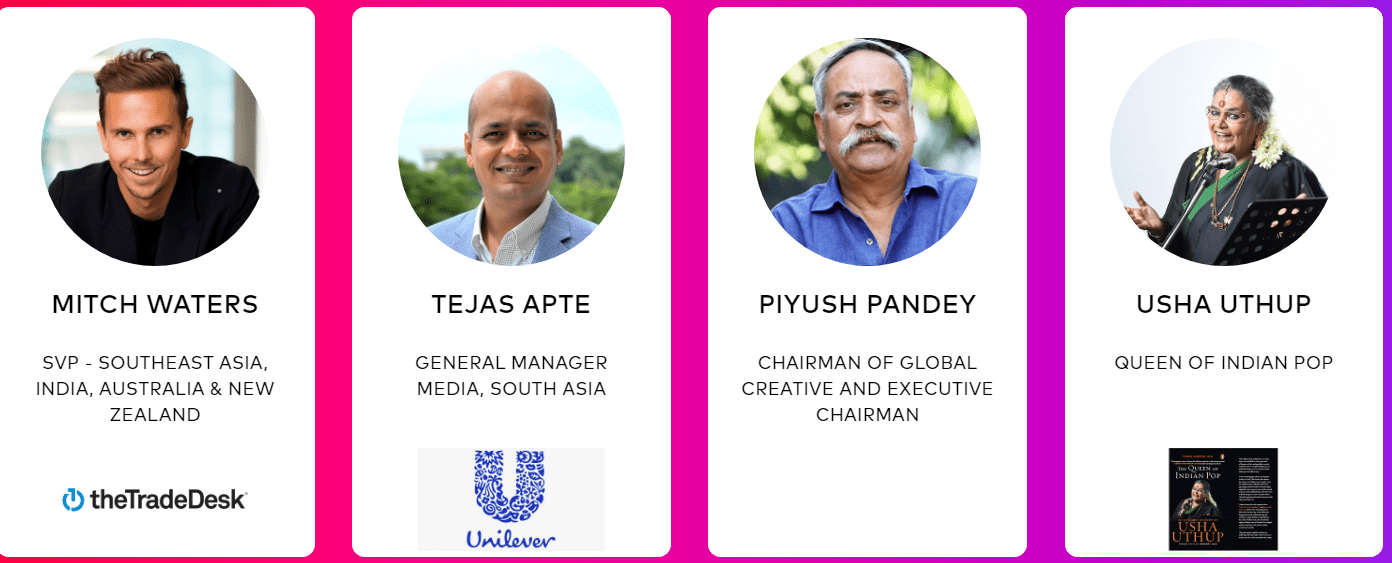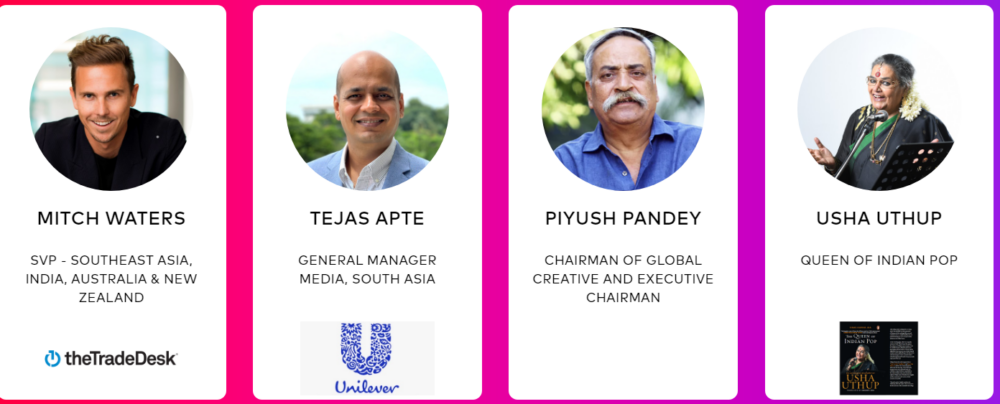 Jaswant Singh, Country Head, ad:tech says, "We are looking forward to creating an environment where businesses and professionals from the industry can come together and share their experience with one another. Yes, business is bouncing back and we are back in our offices and in meetings, but there is one thing that has forever changed because of the past 2 years – The acceleration of digital behaviours isn't abating, and nor are customers' expectations. I'm looking forward to the exciting insights and paradigm shifts that we are about to experience. ad:tech Expo 2022, is all about rising above the challenges and setting the tone for the future!"
Following this, The Data & Programmatic Stage, is entirely focussed upon facilitating the much needed omnichannel approach. Powered by Torcai, this stage looks into programmatic strategies and the brands which are successful in the endeavour. At the same time, it reveals the challenges to initiate an omnichannel approach for growing businesses in today's diverse environment.
The NextTech Labs stage, quickly succeeds the previous stages, aimed to introduce cutting edge tech and set the tone for the future of Martech and Adtech for the audience. The fourth stage of ad:tech, The New Shopfront, delves into the intricacies of the world of commerce and addresses questions pertinent to offline to online transitioning, independent retailers to marketplace paradigm shafts, D2C and everything that lies between.
The final stage for Screening, rounds the event up by tackling key industry dynamics in the entertainment era. With focus on elements like OTT, CTV, and more, it sheds light on the Adtech parallel of consumer entertainment and how synergy between people and companies in both spaces can be a game changer for the future.
With Key sponsors like DailyHunt, Xapads, Affinity, Admattic, Alchemy, Yahoo, Exness, GlobaleMedia, Trackier, Valueleaf, JioAds, Spotify. Advertising, Meta, Tyroo, etc., and official partners ARM Worldwide, ad:tech brings together a diverse community of business! Along with this, it also brings together speakers of eminence, such as Dr. RS. Sharma, CEO of the National Health Authority, Aditya Kanthy, CEO & MD, DDB Mudra Group, Mitch Waters, SVP-Southeast Asia, India, Australia & New Zealand, Trade Desk, Usha Uthup, Sonia Khurana, COO, Digitas, Neha Ahuja, CMO, Spotfiy, Sumet Singh, Chief Marketing Officer, Infoedge, and Monaz Todywalla, CEO, PHD, and Piyush Pandey, Chairman of Global Creative and Executive chairman, Ogilvy India for the keynotes. Apart from this, the audience will get insights from the likes of Sharechat, Flipkart Ads, AirtelAds, Meta, Affinity, mFilterIt, Spotify, Invidi, MediaMath and more.
ad:tech New Delhi will be hosting 80+ companies across its expo floors, and the range of services stretch across various industry segments including, media, marketing, E-commerce, retail, technology services and products, etc.
About Comexposium:
The COMEXPOSIUM Group, one of the world's leading event organizers, is involved in more than 170 B2C and B2B events across 11 different sectors, including IT, security, digital, high-tech, food, agriculture, fashion, construction, optics and transport. Comexposium hosts more than 3 million visitors and 45,000 exhibitors around the world. Comexposium operates across 30+ global economic growth zones, such as: Algeria, Argentina, Australia, Belgium, Brazil, Canada, China, France, Germany, India, Indonesia, Italy, Japan, Korea, Monaco, Netherlands, New Zealand, Philippines, Qatar, Russia, Singapore, Spain, Thailand, Turkey, UAE, UK, USA.
For more information please write to: