In this post, you will know everything about Akvelon Dynamics CRM, which is a great tool for building great networking online. 
Intro to Akvelon Dynamics CRM
Email tracking and dynamics have become a successful combination since the advent of newer email clients, apps, software, plugins and extensions. Today, leading email clients like Gmail and Microsoft Outlook today are allowing third party developers to provide Server-side synchronization. It is done by creating integrations and extensions using Dynamics CRM.
If you use Outlook for PC and if Gmail is configured through IMAP, then you can also choose to deploy CRM Outlook client. The feature is fully supported by Internet Explorer, Microsoft Edge, Google Chrome and Mozilla Firefox browsers.
Also if you don't use Gmail through Outlook, then there is a popular Dynamics CRM system you can integrate with. This system is called Akvelon Dynamics Gmail CRM, and this is what we will be discussing about in this quick step by step review.
All About Akvelon Dynamics CRM
The concept of Dynamics CRM was for the very first time developed and adopted on a major scale by Microsoft, when they launched the Microsoft Dynamics CRM for only Microsoft Outlook users. Akvelon took a page out of Microsoft's playbook to create a Dynamics CRM tool for all Non-Outlook Gmail users.
Akvelon's Dynamics CRM has a whole list of amazing and useful features that will help users efficiently and flawlessly link their Gmail accounts to Dynamics CRM. The tool allows users to track down emails, attachments and even sync their calendars to stay in tune with their daily or monthly schedules and events from Gmail and save them directly into Dynamics CRM. It basically gives you all the necessary tools to keep a check on every email and contacts on your list through powerful and intuitive tools.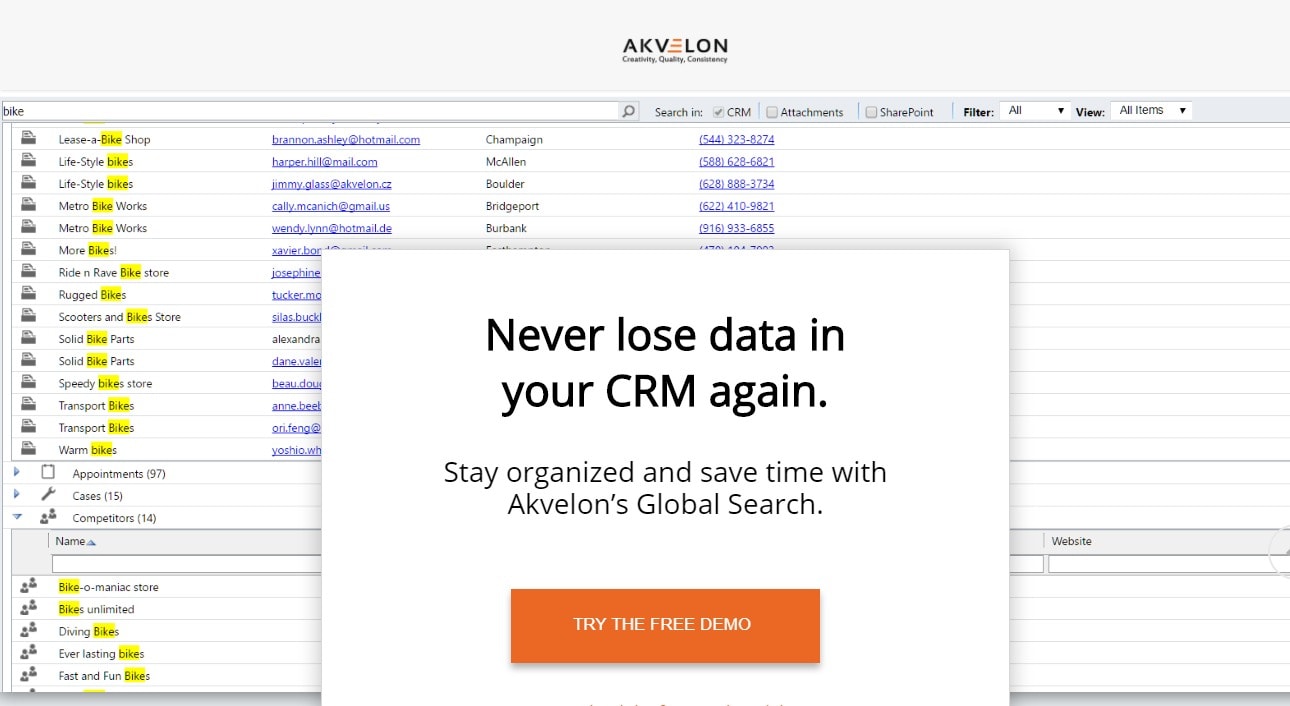 Use and importance of Dynamics CRM
Dynamics CRM is simply a web-based application that primarily focuses on Sales, Marketing, and Service sectors, similarly to what Microsoft SharePoint does. Clients access Dynamics CRM either by using a Browser or by a thick client plug-in to their supported email client like Gmail and Microsoft Outlook.
Also Check
Highlight features
Akvelon conceptualized Microsoft's Dynamics CRM to create a Dynamics CRM tool for all Non-Outlook Gmail users with a whole list of amazing and useful features that will help users efficiently link Dynamics CRM their Gmail accounts. Here is what all you can do with Akvelon Dynamics CRM.
Track down emails, conversations and attachments, while saving directly into Dynamics CRM.
Create new contacts directly from Gmail with just one click.
Find contacts and accounts in CRM in a few clicks and track their correlated emails quickly.
View all your upcoming tasks and open them directly in Dynamics CRM from Gmail.
Track Dynamics CRM contacts, create new contact profiles, and track emails pertaining to a specific contact all in Gmail.
Display user's active tasks, priorities (by color), descriptions, and due dates.
Works alongside Akvelon's Dynamics CRM.
Search and Preview applications.
All information created in Gmail is saved to Dynamics CRM instantly.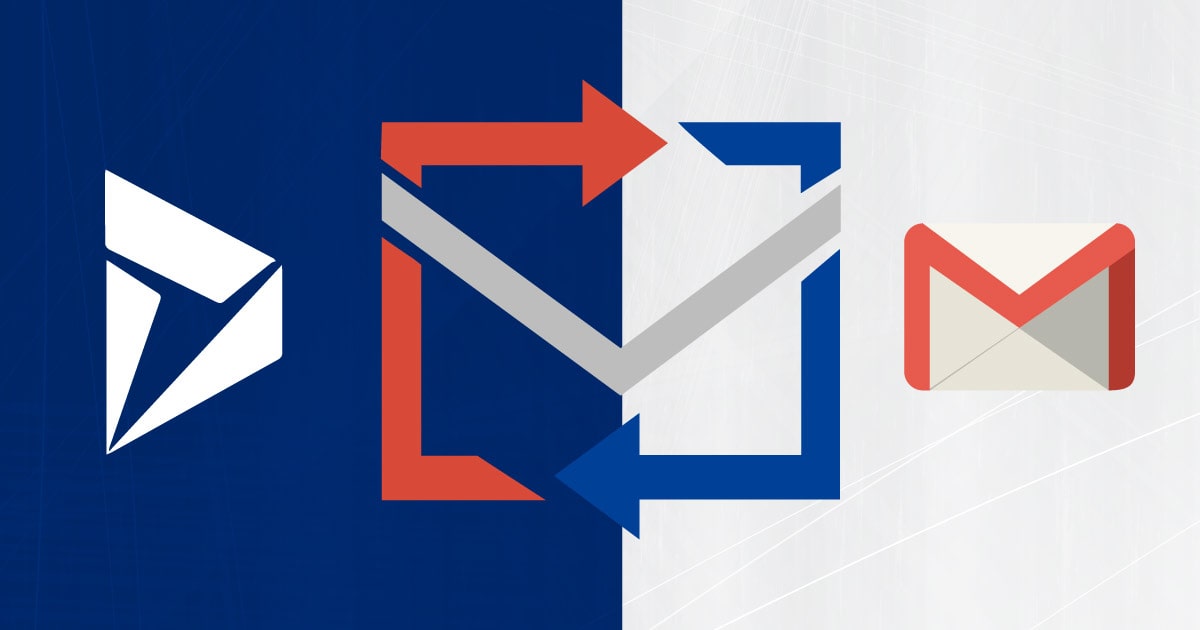 How to get started?
Akvelon has rolled out an online Chrome version, which is a 14 day trial version of the paid package. You can either open the Chrome web store and search for "Dynamics CRM integration for Gmail" or visit this link https://chrome.google.com/webstore/detail/dynamics-crm integration/opdeoodggbccmpenpleeenkbhckopmpk to download the chrome extension.
Once the installation is complete, follow the below stated steps to set up your CRM connection.
Open Gmail and log in to your account. If Gmail is already opened and you are logged in, please press Ctrl+F5 on your keyboard in order to refresh page and enable the extension. Once the Gmail page has completely loaded, you will find the "Dynamics CRM Integration for Gmail" sidebar on the right side.
Open "Settings" tab and enter your Dynamics CRM credentials in the "CRM Connection" section:
URL to your CRM organization, example: https://myorg.crm.dynamics.com
Username, example:

[email protected]

Your password for Dynamics CRM Online in the "Password" field
Click on Google Account field to sign in to your Google Account and look for the Google API Authentication window.
Choose an account and click "Allow" to accept the permissions to get access to Google API.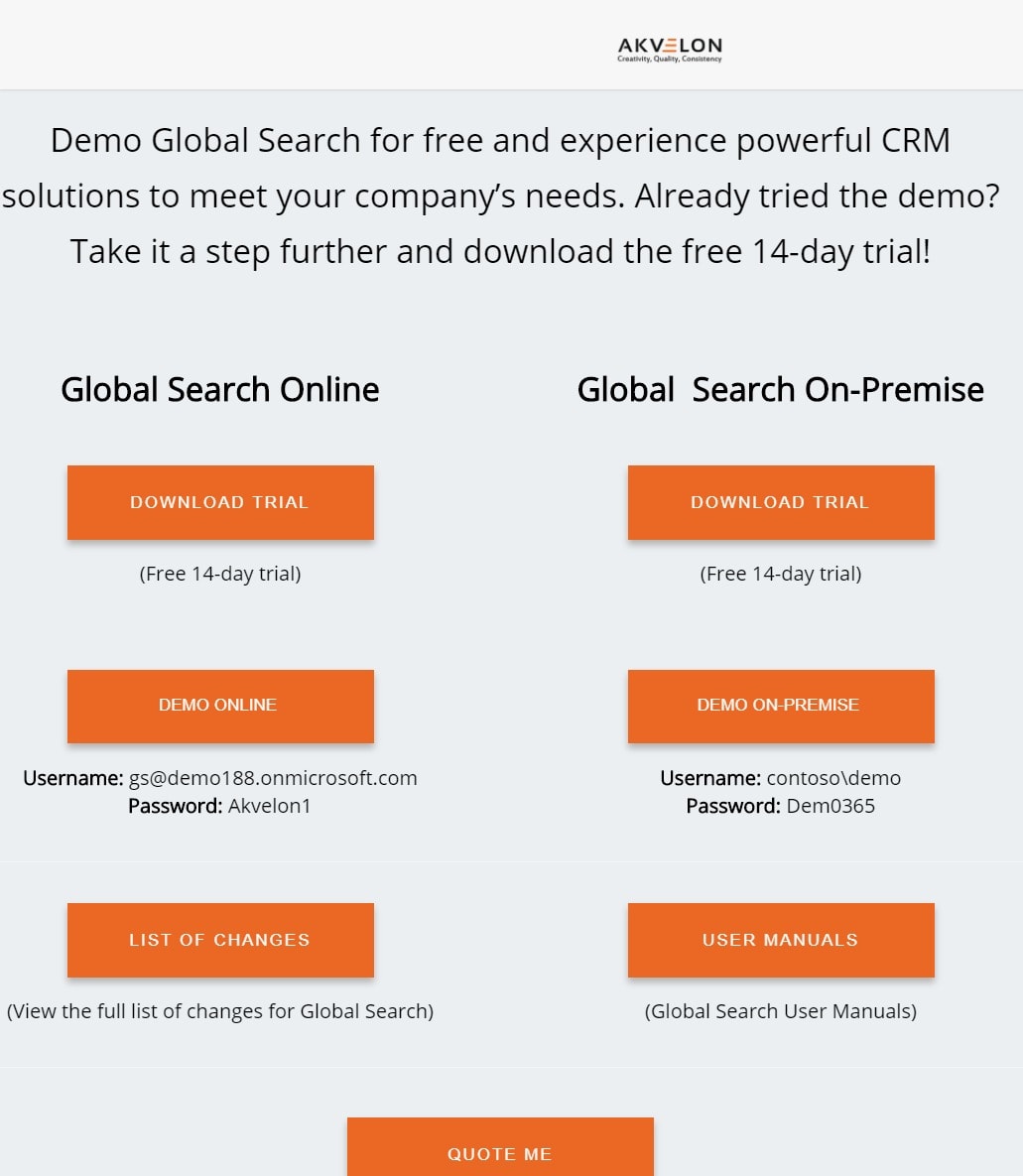 Latest updates for version 3.0
Akvelon has recently rolled out the latest v3.0 of the tool for customers. The 14 day trial version available as a free Chrome extension is the Dynamics CRM v2.0 of the tool. Whether you directly buy the paid version or whether you are using the trial version, you will need to update the tool to v3.0 manually.
There are many new feature upgrades that have been added to v3.0 of the tool to enhance the efficiency and performance and to provide a flawless CRM integration experience to Gmail users.
Increased email tracking functionality
A revamped, new user interface and experience to make email tracking easier, so that users are not forced to take extra steps in organizing a CRM workflow. This update fits seamlessly into the Gmail design for quick access to all CRM email tracking tools within the extension.
Users are now able to sync their Google Calendar with Dynamics CRM or Dynamics CRM calendar with Gmail to stay in tune with their daily or monthly schedules and events. This is a huge value add for those people who have several calendars on many different clients.
Create and review CRM activities
The new update v3.0 has a completely redesigned "Activities" tab for Dynamics CRM Integration for Gmail that supports all types of CRM Activities. The user interface is more intuitive now and every activity field is clickable and users can quickly open each "Activity" in CRM. The developers have also added the ability to filter, sort and search activities.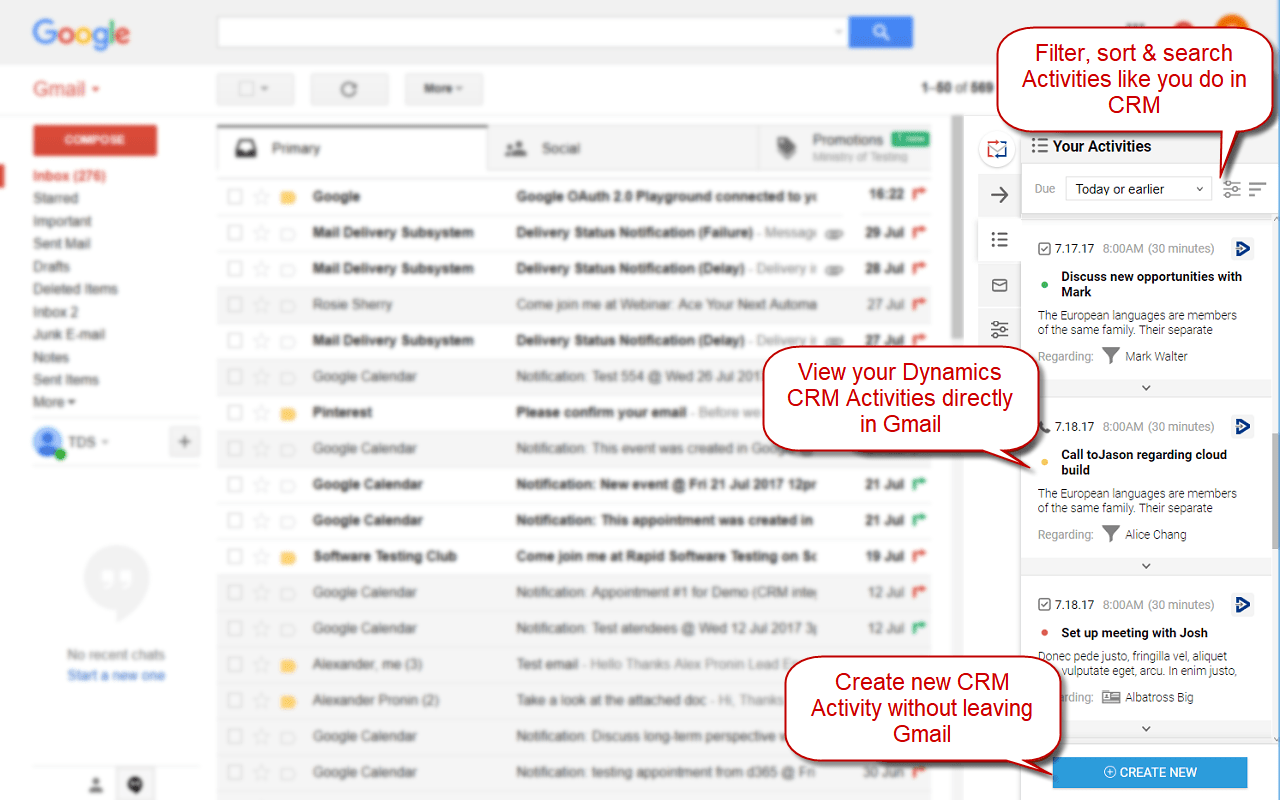 Plans & Pricing
Akvelon does offer demo trial versions for some of its popular tools like to the users. However the fully functional package of the tool is paid. Visit their official website to learn more about their features, services, clients, prices and more.
Conclusion
The Akvelon Dynamics CRM tool is very convenient for all those who want to manage their work efficiently. Hope the above article helped you in finding everything about Akvelon Dynamics CRM.