Most of us are confused between Avira vs Avast as both of them are equally in demand. So here we came with the comparison for better understanding.
If you're looking for malware protection, you may need to choose from Avira and Avast. In fact, the former made it into our top antivirus list, whereas Avast is the market leader.
It has been almost 30 years since these two services have been fighting cyber threats. Consequently, their antivirus services represent the culmination of past achievements. Check out our Avira vs Avast comparison to find out which is best.
Avira vs Avast: Overview
| | | |
| --- | --- | --- |
| | Avira | Avast |
| Rating: | 4.3★★★★☆ | 4.0★★★★☆ |
| Free version: | Yes | Yes |
| Price: | from $30.99/year | from $50.28/year |
| Customer support: | Telephone, email, guides, FAQs | FAQs |
| Platforms: | Windows, Mac, Android, iOS | Windows, Mac, Linux, Android, iOS |
| Website: | Avira.com | Avast.com |
Impact On PC Performance:
Avira performs at a higher level than other antivirus software. It is extremely resource-efficient. Although there is a slowdown, it is slight enough not to be noticed.
You would have high resource consumption if, for example, you become a victim of crypto-mining malware. Then imagine that your antivirus also uses up a lot of resources.
That way, you wouldn't notice the slowness, and the virus would continue to infect your computer. Because of this, you need an antivirus solution that stays as lightweight as possible, which Avira does.
Avast's approach is the opposite. Not only is it clunky, but so many optional modules are included that you can easily run out of resources before you know it.
Even when Avast is idle, it consumes more memory and drives than Avira. The performance of Avast is affected as a result. Avira is the winner in this.
Avira vs Avast: Apps and Interface
Free antivirus products are notorious for sneaking in other products. As an example, Avast's installer checks the Secure Browser add-on by default.
The significance comes from the fact that it was revealed that the addon collects as much information as it can about the user. The default install settings are not adjusted by most users, which compromises privacy.
In some ways, Avast exploits users who are less technical-savvy or less perceptive. Obviously, they are concerned with user-friendliness, but their service is rather sinister by design.
Avira, on the other hand, doesn't try to force you to use it. Even if you use the free version, you may receive reminders to upgrade, but they will not be drastic.
By respecting your choices and by being more considerate of your data, Avira is user-friendly. That's why it deserves this award. Avira wins this too !!
Desktop App
Both apps are similar during the installation phase. During installation, both use smaller executables that download the remaining files. In this sense, Avast is less professional than Avira due to the browser problem.
The clean client that installs only files necessary. Both apps will remind you at random intervals about the paid options if you are using the free version.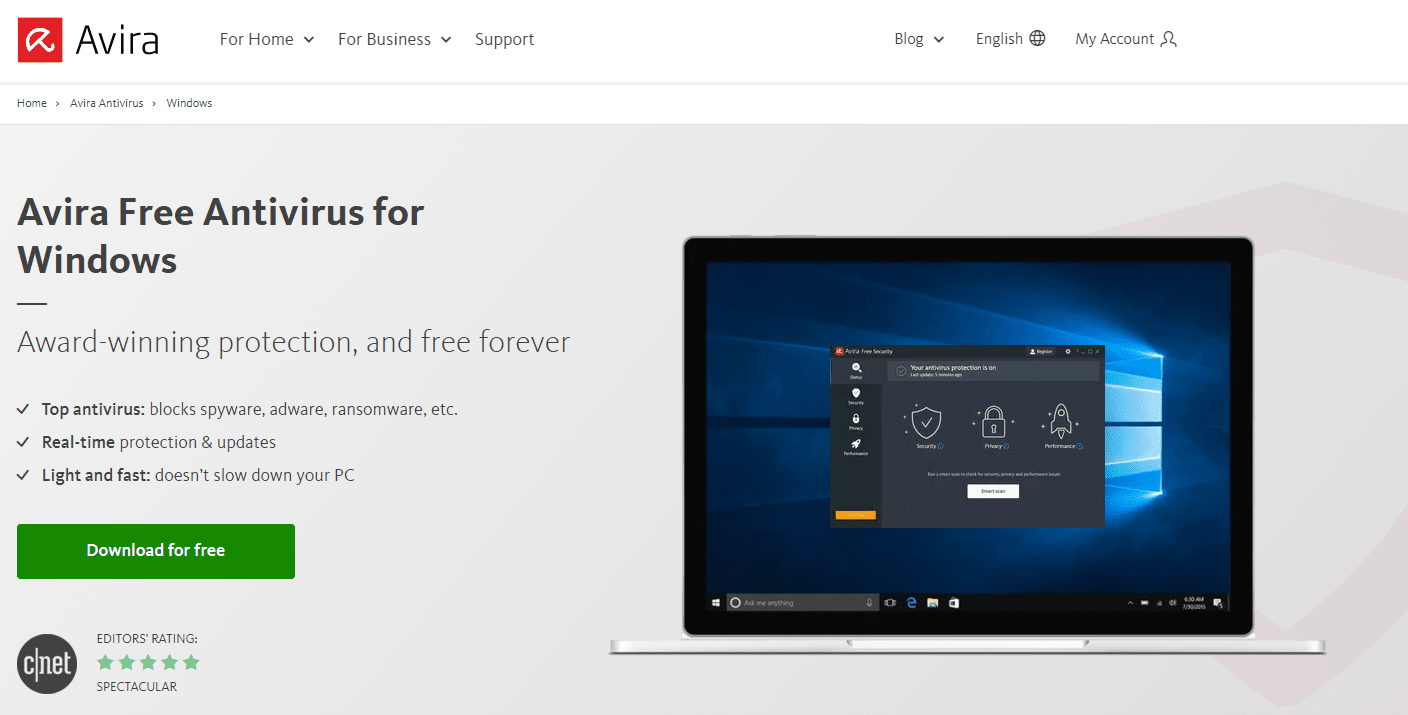 It is easy to use both clients in terms of UI. Most users will find them intuitive, and if you're switching from Avast to Avira, you shouldn't have a problem. You'll quickly be able to find what you're looking for since the general layout is very similar.
The icons that you use to navigate between menus will be the same in both cases. Some of these will be disabled if you're using the free version, asking you to upgrade. They remind you all the time of how much more you could have.
Mobile App
The company's mobile apps are not extensions of their anti-virus services for desktops. There are fewer associated malware risks on iOS, so it makes less sense to offer antivirus.
Most threats are eliminated by Apple's tight control of its App Store. Android protection, therefore, continues to be crucial.
However, it appears that both Avira mobile apps follow the strict guidelines set by iOS. They offer a VPN rather than antivirus as their primary service here.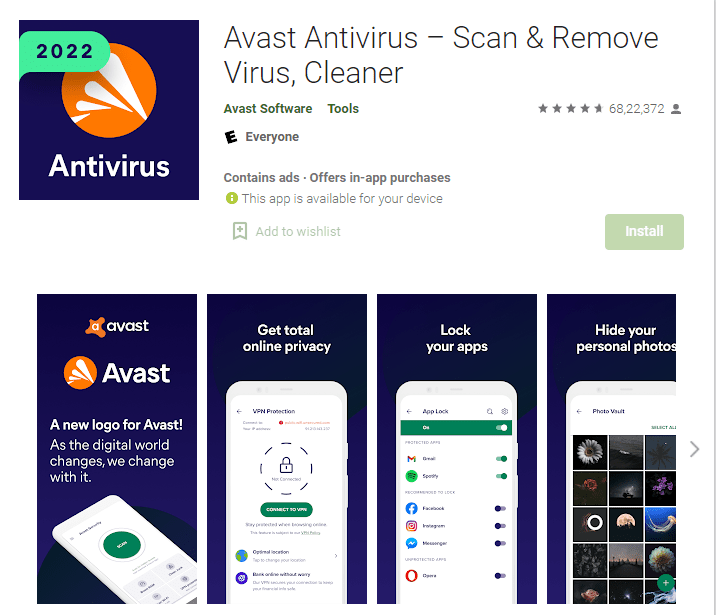 AV-Comparatives doesn't offer it for free, and what it leaves is a photo cleaner that removes duplicates and a network scanner that determines whether your connection is safe.
For Avast users, the offer is essentially the same. However, they offer free VPN services to everyone. Avast also comes with a secure photo vault where you can store your most important (or embarrassing) pictures.
You can protect these pictures with a passcode, and they won't be accessed by anyone. Please keep in mind that deleting the app will also delete the photos. You have to buy their paid plans if you want to block dangerous websites.
Quick Links:
Conclusion: Avira vs Avast 2022
Both services seem adequate on their own. However, when stacked against one another, their weaknesses are particularly apparent. Due to this, Avira clearly wins in this comparison of Avast and Avira.
Avira has a more robust free version, even though Avast offers fewer features. In addition to being more efficient, it is also more reasonably priced, and there are no scandals concerning data collection.
The antivirus giant is good, but its usability leaves a lot to be desired.