Top 18 Incredible Best Google Apps You Should Be Using
While we use a variety of Google apps in our day-to-day lives, did you know that Google has more than 100 apps available on the Play Store and the App Store? Of course! Google also offers a variety of cool apps in addition to its insanely popular apps like Gmail, Maps, Search, Chrome, etc.
Considering we are talking about Google here, there are a lot of really cool apps you may not have heard of. Here are the 18 best Google apps you might not be aware of.
Best Google Apps You Should Know 2022:
Here are the top 18 apps by google:
1. Files:
Google Files is a relatively new app. Files Go was first released for Android Go, a stripped-down version of Android designed for smartphones with less than a gigabyte of RAM.
The file manager app eventually became a standalone app for Android after Files Go became extremely popular.
It is one of the best file managers for Android that I have used for the last few months.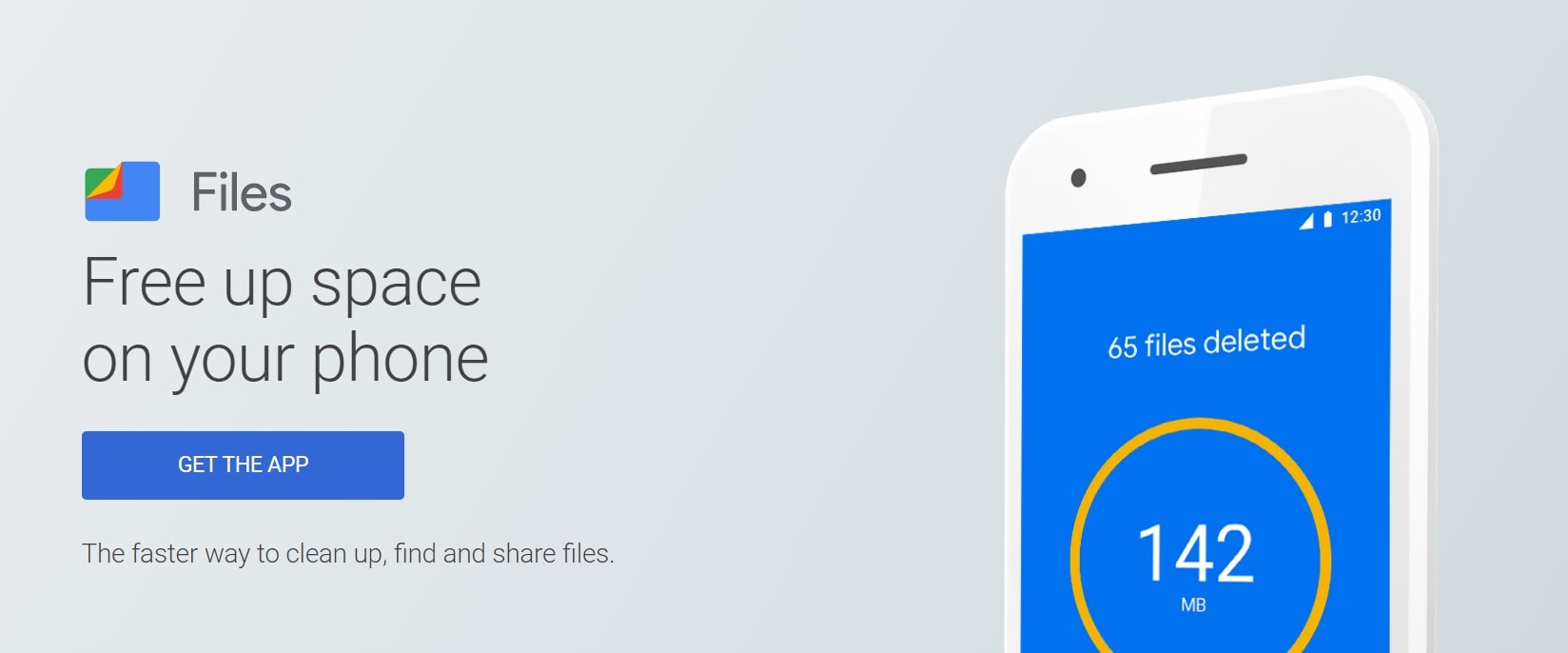 The app allows you to not only access local storage quickly, but also enables you to clear junk files to free up space, share files offline with Files users, and backup your data in the cloud.
You are missing out on one of the best Google apps if you aren't using Files by Google.
Install: Android
2. Expeditions:
A less known but good Google App is Expeditions. Virtual reality teaching tool that enables you to host or join immersive virtual tours all over the world, see historical landmarks up close, swim with sharks underwater, and visit outer space.
Since Google now lets users create their own expeditions to share with everyone, you now have a plethora of content here.

My favorite expedition was on traditional Chinese instruments. Also, I fell in love with an expedition that showed Da Vinci's inventions.
All of the details are projected in augmented reality. I think this is my favorite Google app out of the bunch. Do not miss it! It will not disappoint.
3. PhotoScan:
Google's PhotoScan app lets users scan physical photos and store them in digital form. You can scan and store your favorite printed photos with the app by using the camera on your smartphone.
As we all know, Google's camera software is excellent, and this app is no different. An enhanced digital scan is created instead of just taking a photo of your printed photo.

You can get high-quality scans of your photos with this app thanks to features like glare-free scans, edge detection-based automatic cropping, rectangular scans with perspective correction, and smart rotation.
Google Photos is a great place to store scanned pictures because they can be sorted and categorized and are searchable.
This is definitely one of Google's coolest apps, and a lot of people don't know about it.
4. Cameos on Google:
Google's Cameos are one of the most creative ideas the company has come up with lately. It gives you the ability to be the expert on yourself.
It records you answering questions most frequently asked about you by Google. Your video will appear as the answer if someone searches for that question.

Choosing which questions to answer is up to you. You are not obligated to answer all of them. Controlling your brand narrative is the best strategy.
5. Toontastic 3D:
In addition to being geared towards kids, Totastic 3D is fun for everyone. By using drag-and-drop tools, users can create animated characters and tell stories using them.
All they need to do is move their characters around onscreen. You can also record your voice and animations and store them on your device as a 3D video.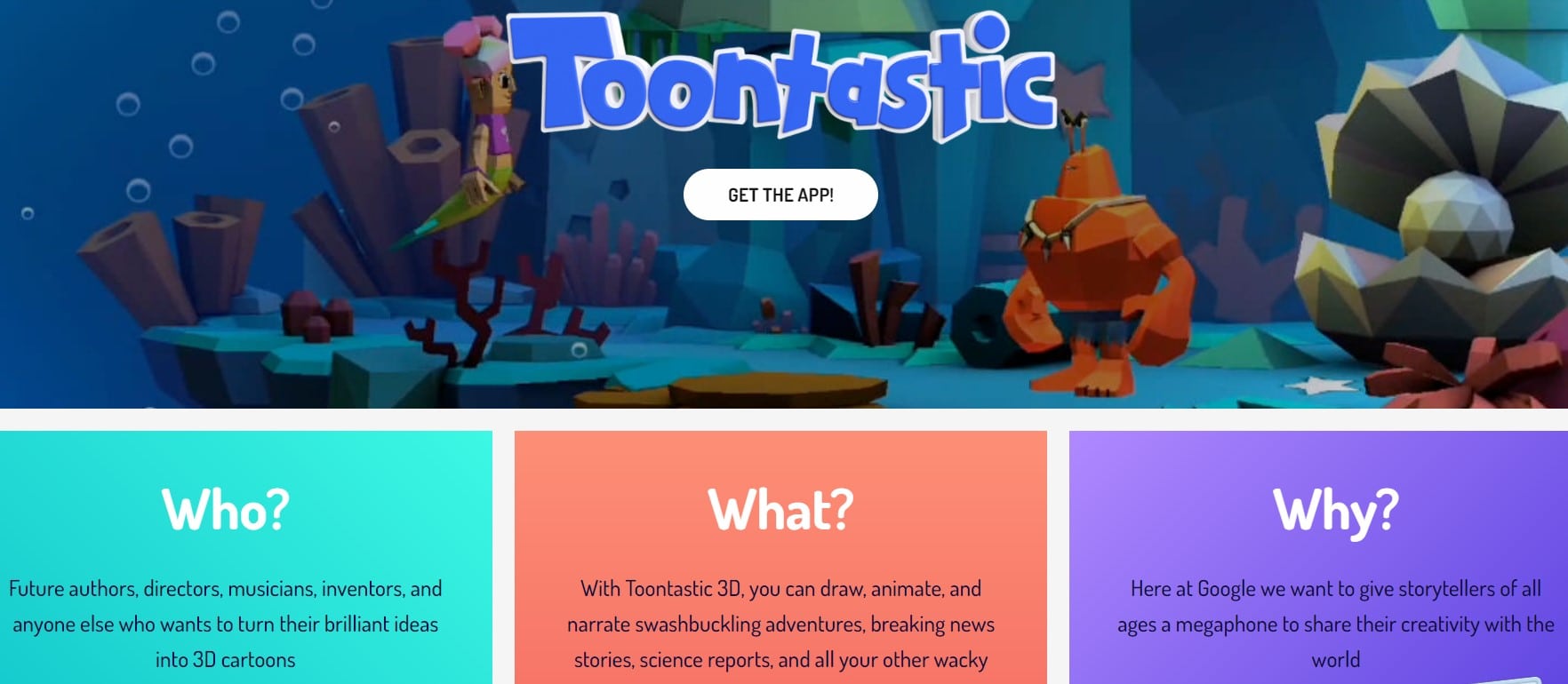 I am able to see why kids love this app and I found it to be quite entertaining and engaging. It is definitely worth checking out.
6. Google Family Link For Parents:
Parents who want to protect their children online can take advantage of the Google Family Link app.
Apps can be managed by the app, which can be used for things like viewing activity, managing apps, and recommending apps recommended by teachers.
In addition to setting a maximum time for device usage, you can also implement a bedtime protocol, so your child gets enough sleep.

You will also be able to track devices and lock them. Parents will find this app a must-have.
7. Selfissimo!
Congratulations, selfissimo! Google's selfie app was developed by the company's research wing.
With this app, you can automatically take photos each time you pose using research technology from Google. Starting a photoshoot and posing is pretty easy, just start the app.
The app automatically captures your image when you hold a pose for a few seconds. As an experimental piece of software, the performance will be dependent on the device you are using, although it does feel magical when it works perfectly.
However, it is a pretty cool Google app worth checking out.
8. Bolo: Learn To Read with Google
The app Bolo is unreleased and is designed for students in primary school. By encouraging children to read aloud and giving them immediate feedback, the app aims to improve their English and Hindi reading and speaking skills.
This device is powered by a speech recognition software called Diya, which is the same as the one used by Google Assistant.
The app primarily caters to Indian consumers and includes stories in both Hindi and English.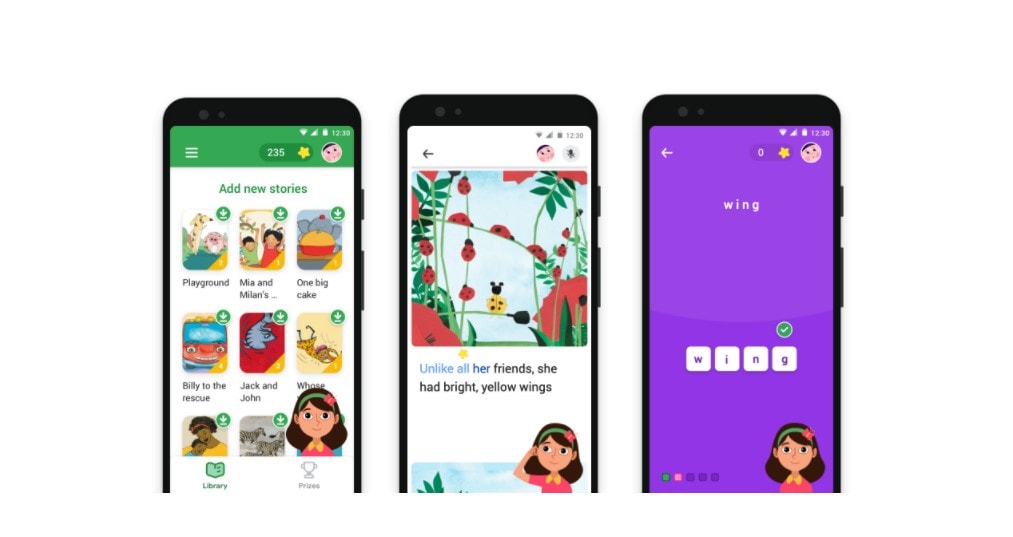 The most impressive thing about Bolo is that it not only corrects children's mistakes in foreign language reading but explains the meaning of English stories in Hindi to make them more understandable.
Google should definitely release the full version of the app in the near future.
Install: Android
9. Socratic By Google:
Students and parents will benefit from the fun educational app, Socratic by Google. Based on Google AI, this app understands schoolwork at both the high school and university levels.
The Socratic search engine will provide you with the best resources to help you understand a concept by searching through the internet.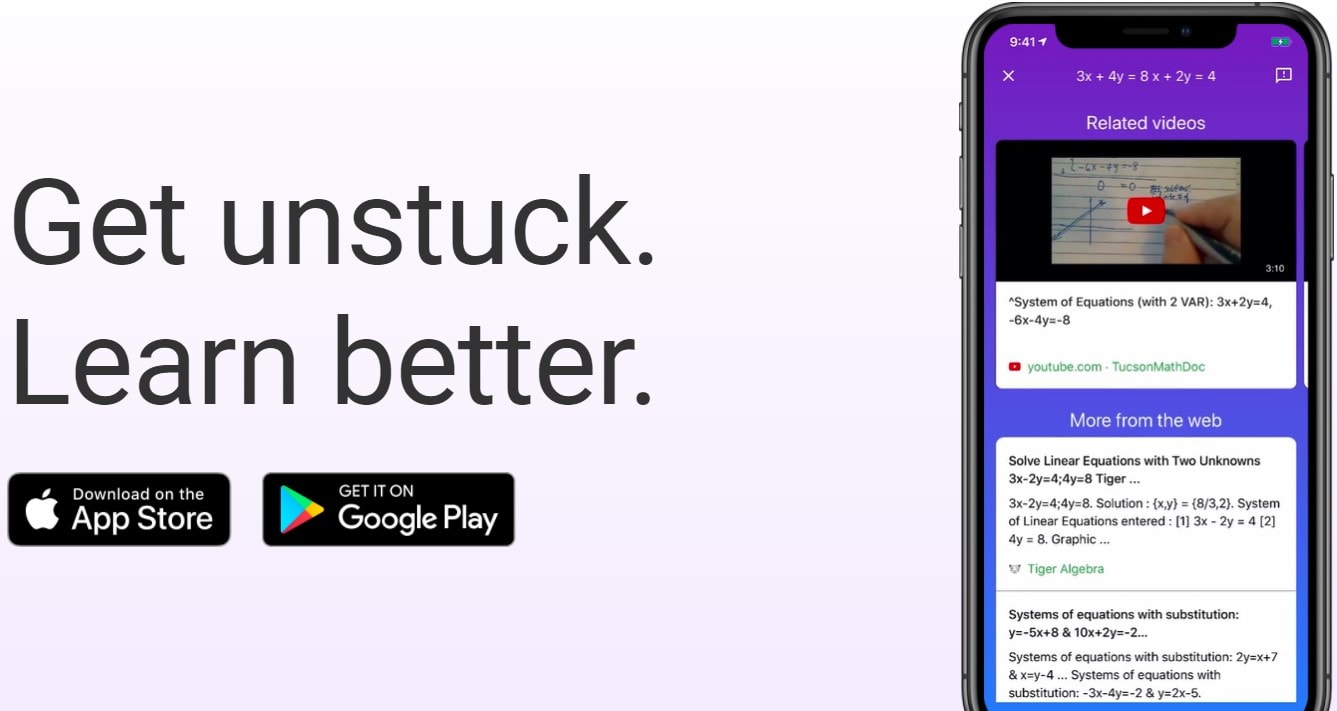 Most subjects are covered. Additionally, Socratic finds videos featuring step-by-step tutorials along with written resources. Students will find this app extremely useful.
10. Google Classroom:
School districts, non-profit organizations, and individuals with Google accounts can access the service for free. The service facilitates the connection between teachers and students.

This tool will assist you with planning your classes, taking classes, sending assignments, sending announcements, and even starting class discussions.
One of the best parts of Google Classroom is that it does not contain ads or use student data to promote ads. It is definitely worth checking out if you are an educator.
11. My Maps:
Google My Maps is an excellent app that I'm surprised we've never heard of. You can add your own points and details to a map by using regions in the app, so in other words, you can make your own map.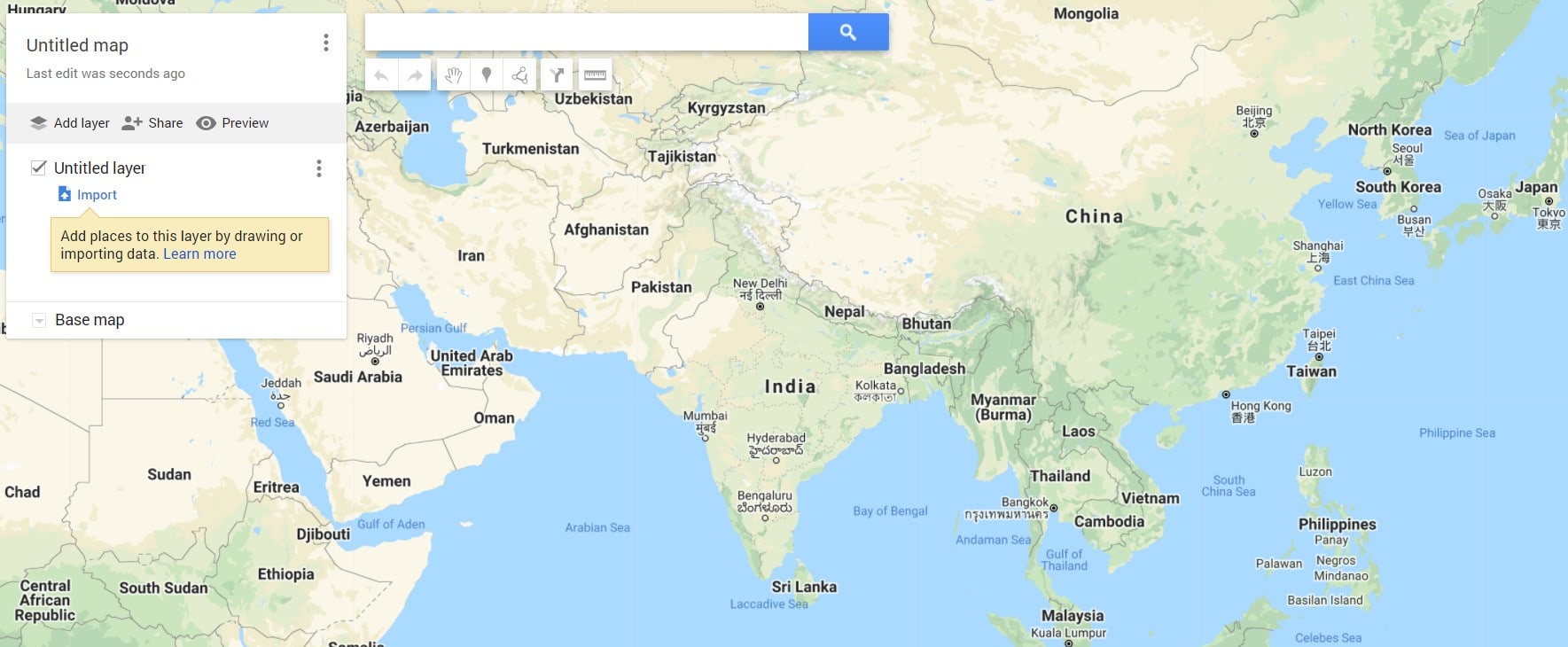 You can, for instance, mark all the places you like in the city, then you can show your friend around later. Maps can be saved, created, and shared with your friends. Isn't that great?
Install: Android
12. Google Authenticator:
Google Authenticator is an app that makes two-factor authentication easier and more secure on your Google accounts. Your Google account will have to be set up for two-step verification before you can use the app.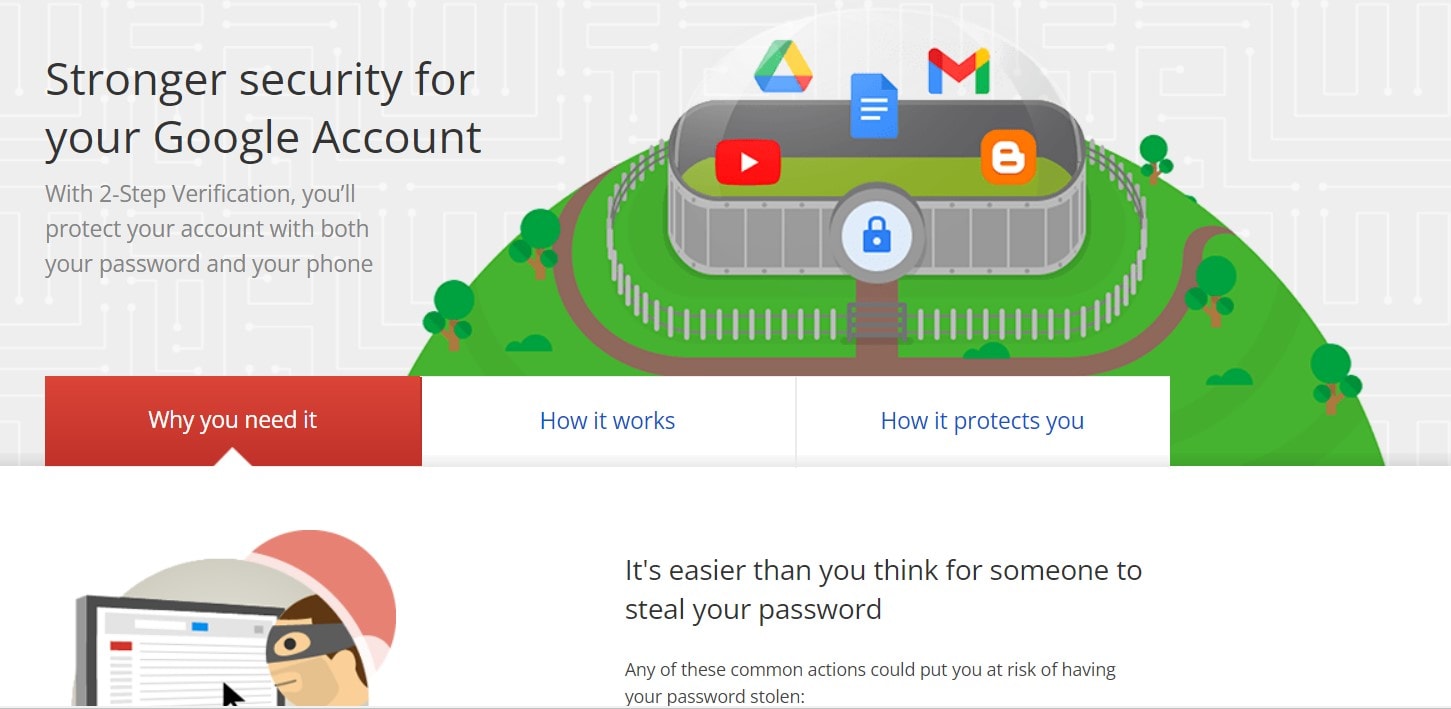 It will allow you to use codes directly from the app instead of receiving them via text or email once it is set up.
Using this app, 2 step verification codes are generated in a timely, so that no one can open the app and get your code. 
13. Grasshopper: Learn To Code For Free
A Google app for beginners, Grasshopper teaches you how to code. With JavaScript games on your phone, you can learn how to write real JavaScript in a fun and easy way.
As your skills develop, the app provides progressively more challenging levels.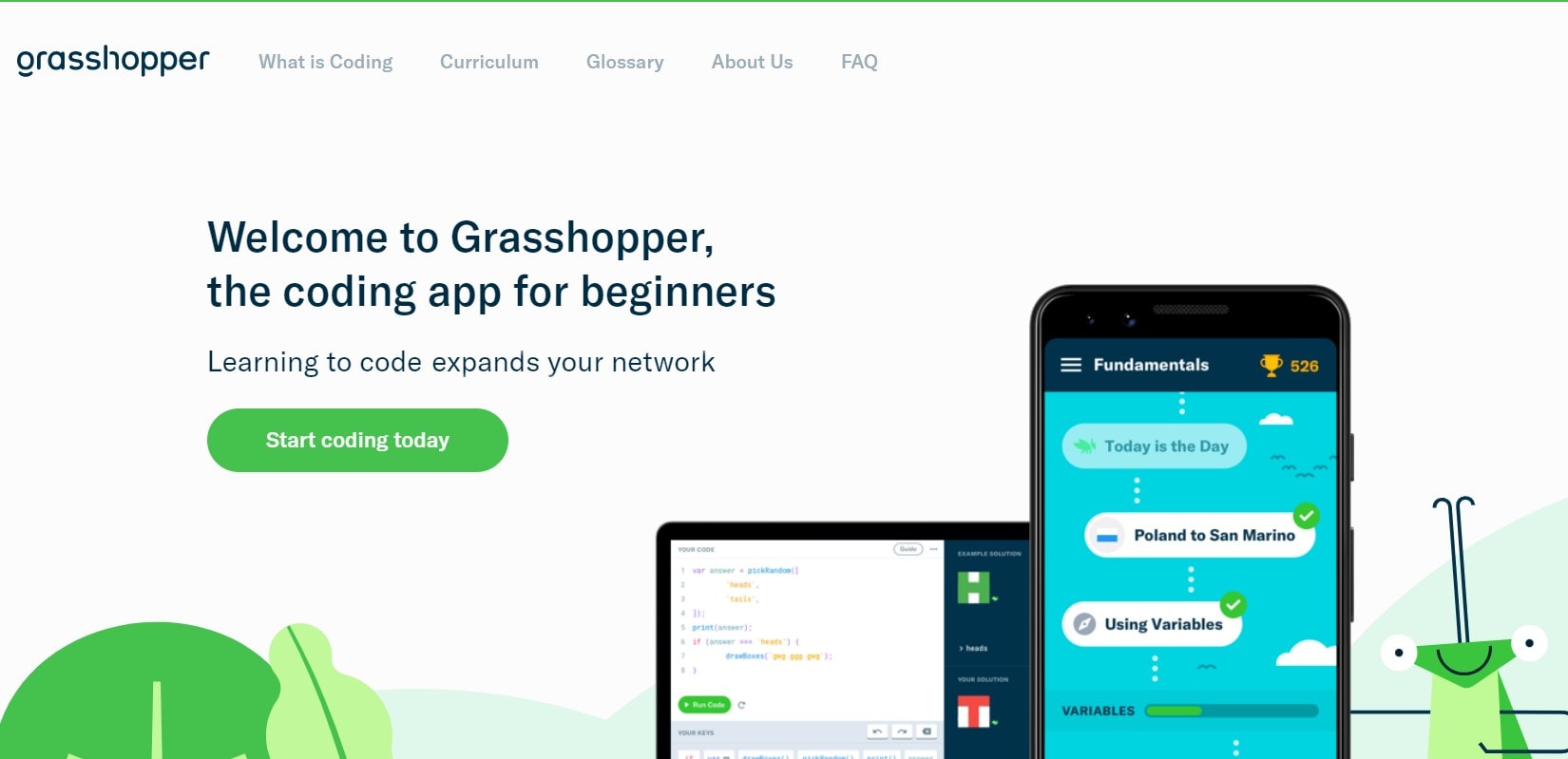 When you've completed all five levels, you'll have a solid grasp of fundamental programming skills and can get started on your career as a coder.
14. Spotlight Stories:
In Google Spotlight Stories, you can watch movies on your mobile device, as Google says quite aptly. Watch some of the most immersive stories on your phone with this amazing app.
Using 3D/2D animation, 360° spherical cinema-quality video, 5.1 surround sound, and sensor fusion techniques, there are stories or movies that visually transport you into action.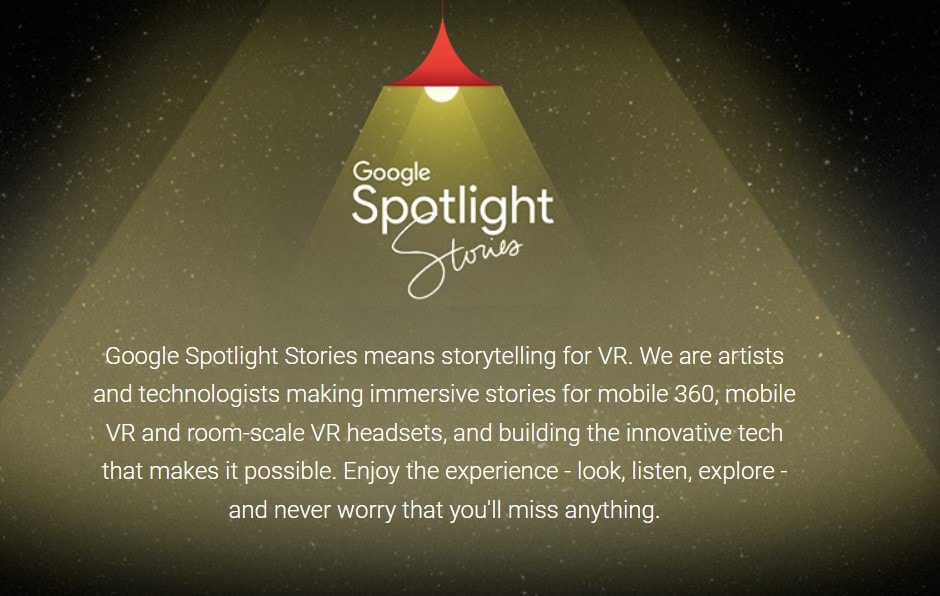 It's hard to believe until you see it for yourself. The app doesn't have many stories, but the ones already there are worth watching.
You will certainly enjoy the graphics. Take a look and tell us what you think!
15. Arts & Culture:
Google's Arts & Culture app is another excellent app that hasn't been given enough attention.
There are over 850 archives, museums, and other history organizations represented in the app for all art and history lovers out there.
360-degree panoramic tours are available, as are articles on various artworks, discovering art gems, and views of some amazing artwork in great detail.

This Google app is perfect for those who are interested in art, history, and culture.
16. Google Shopping:
You can shop from local stores such as Costco, Walgreens, and Target with Google Shopping, the company's same-day shopping app.
From these stores, you can order goods that will be delivered that same day or the next day via the app. In addition to San Francisco, California, Manhattan, Chicago, Boston, Washington, DC, and Nevada, the service is only available in a few areas.

Despite the app being free, you can get a free membership that includes free delivery on eligible products for $10/month. Shipping starts at $4.99 with a free account.
Install: Android / iOS (Free with membership plans at $10/month)
17. Accessibility Scanner:
Accessibility Scanner is a tool that developers can use to edit various interface elements to make them more accessible to people who have eyesight disabilities. Then you can start using it by enabling it in Settings->Accessibility.
As soon as you enable it, a floating button will appear so you can capture a page.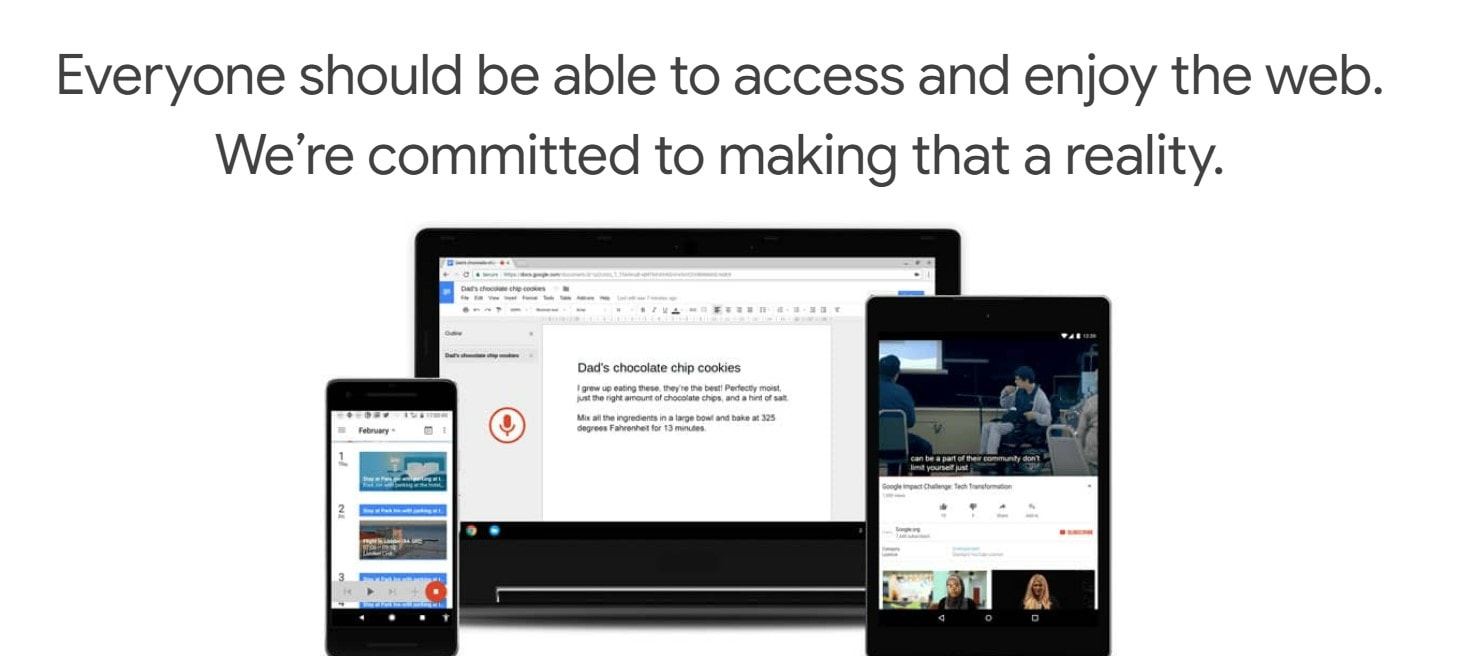 You can click the button on any page to take a screenshot and the app will scan the page for any suggestions it can make about common UI elements.
Among the suggestions are touch targets, item names and labels, and text contrast. You can then request the changes from the app's developer by sharing the information.
Install: Android
18. Measure:
This augmented reality app allows you to take quick measurements around the house or office as if you were measuring with a tape measure, similar to what you would do with a tape measure.
Your smartphone's camera can be used with AR to measure the height, width, and length of an object.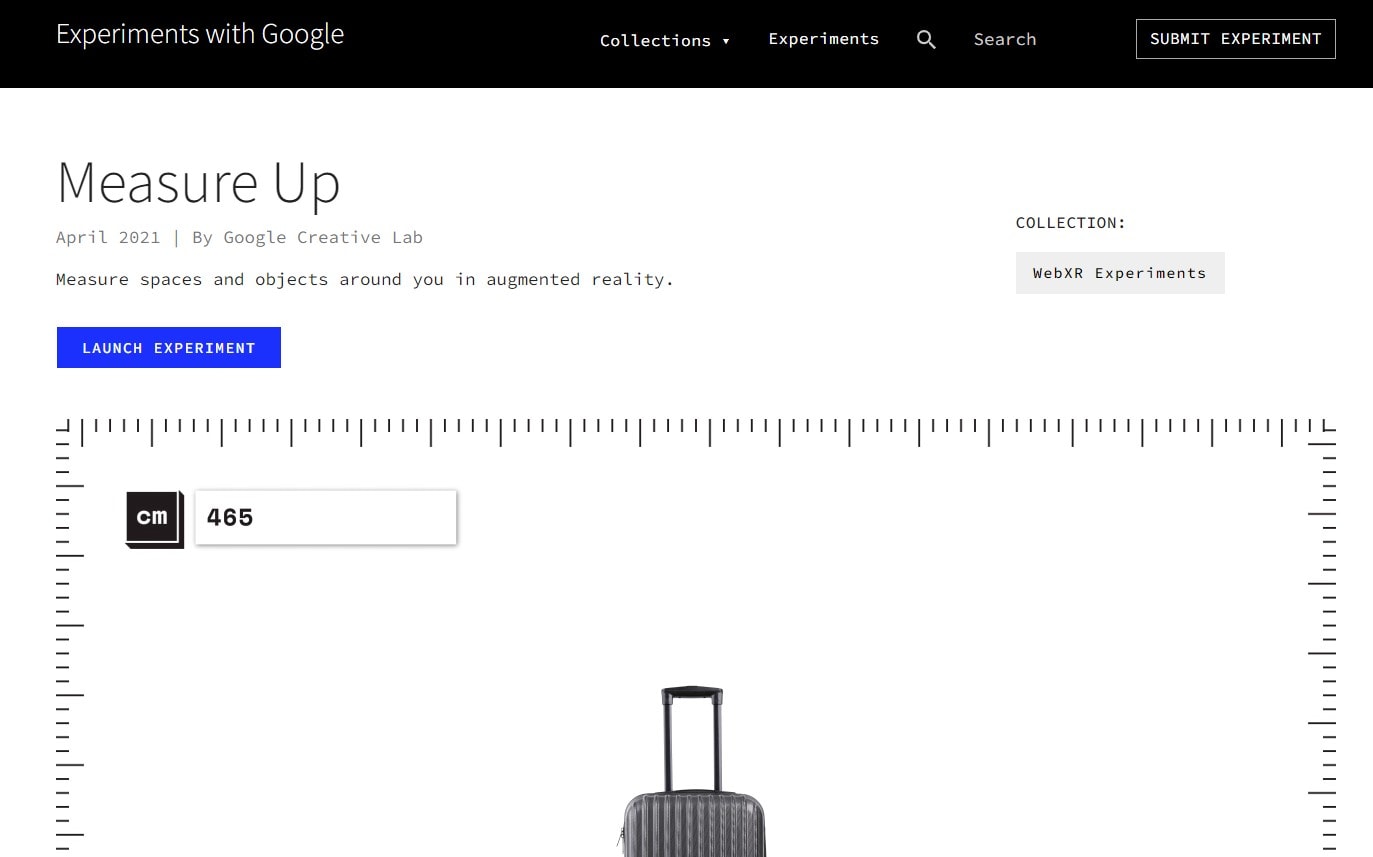 In order for the measurements to be accurate, the object must be kept on a flat surface.
The measurements are not as accurate as those you get with a physical tape measure, but they are still very useful in situations when you do not have a tape measure on hand or need an approximate measurement.
Install: Android
Quick Links:
Set To Try These Best Google apps?
Many of these apps may be familiar to you, but most likely you haven't heard of them all. We were pleasantly surprised by how good some of the best Google apps were after trying them and learning about them.
We are talking about Google Apps here, so it was sort of expected. Google has a few more unknown apps, but they are primarily designed for businesses or enterprises.
Among the lesser-known Google apps, these are without a doubt the most appealing to consumers. We would like to hear about your favorite app in the comments section below, so give them a shot.