Are you looking for the best Grasshopper alternatives or similar business phone systems? In this article, we have shared the complete list of Best alternatives to Grasshopper.
About Grasshopper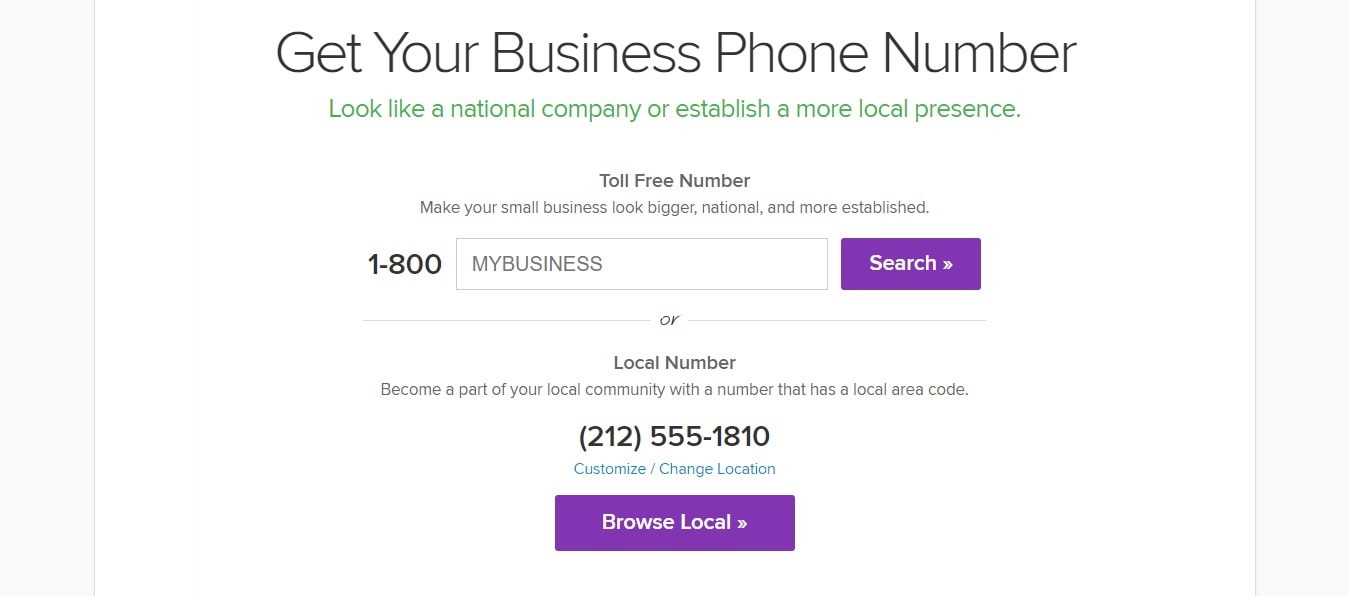 Grasshopper is a virtual phone service provider that allows small businesses to add a business phone line and a virtual phone system to their personal phone lines. If a company no longer wants to be bound by a traditional landline, this is usually an option they examine.
When you sign up with Grasshopper, you'll be able to choose your business phone number from their inventory of vanity, local, or toll-free numbers (you'll get up to five VoIP numbers if you go with their most expensive package).
Grasshopper is a popular service provider among entrepreneurs and small businesses with modest requirements.
Are you looking to save on the Grasshopper? Try out the Grasshopper coupon codes and save up to $75.
Why Grasshopper Alternatives?
Grasshopper is a terrific way to get started with virtual phone systems, but it's limited—even for small enterprises. You'll probably need something more substantial unless you're a startup or a one-person operation.
Although Grasshopper supports Wi-Fi calling, you won't be able to use it for anything other than phone calls, which means you won't be able to hold video meetings, share files, or show your screen.
Many of the Grasshopper competitors on the list provide you with more corporate communication possibilities in a single platform.
Best Grasshopper Alternatives (Free & Paid)
Here are the best alternatives to Grasshopper:
Dialpad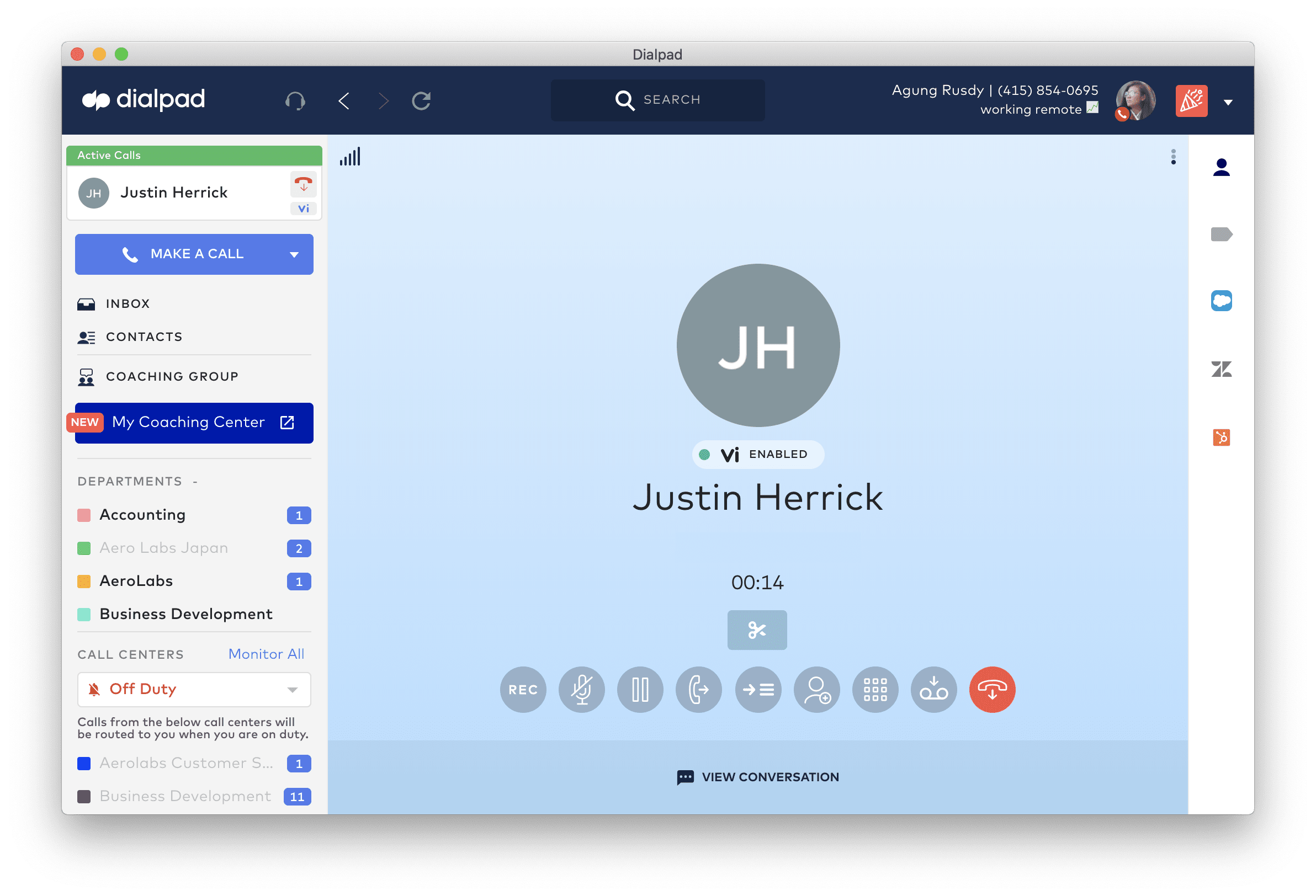 Dialpad is a prominent cloud-based unified communications technology that combines calling, texting, and meetings into a single user-friendly interface that is simple to set up and operate.
From the same app (or web browser—no downloads required), you may start a video meeting, make a phone call, send an SMS or instant message, and more.
It's not only a corporate phone system, though it includes all the capabilities (and excellent call quality) you'd expect, like number porting, call forwarding and call routing.
Dialpad is developed exclusively for HD, crystal clear phone calls—from pretty much anywhere in the world—thanks to its worldwide voice network and split cloud architecture.
Google Voice
Google Voice is the Google's own voice-over-internet-protocol (VoIP) phone service. You may use Google Voice to make and receive phone calls as well as send and receive text messages over the internet.
There's no need for bulky hardware, just like with Dialpad. All you'll need is a gadget with an Internet connection, a microphone, and a speaker.
However, because it wasn't built for corporate use, Google Voice has fewer capabilities than more powerful business phone services. You will be able to make and receive phone calls, but you will not be able to make or receive video conference calls, for example.
Starting at $10 per user per month for the Starter plan, $16 per user per month for the Standard plan, and $24 per user per month for the Premier plan, Google Voice price plans are available.
8×8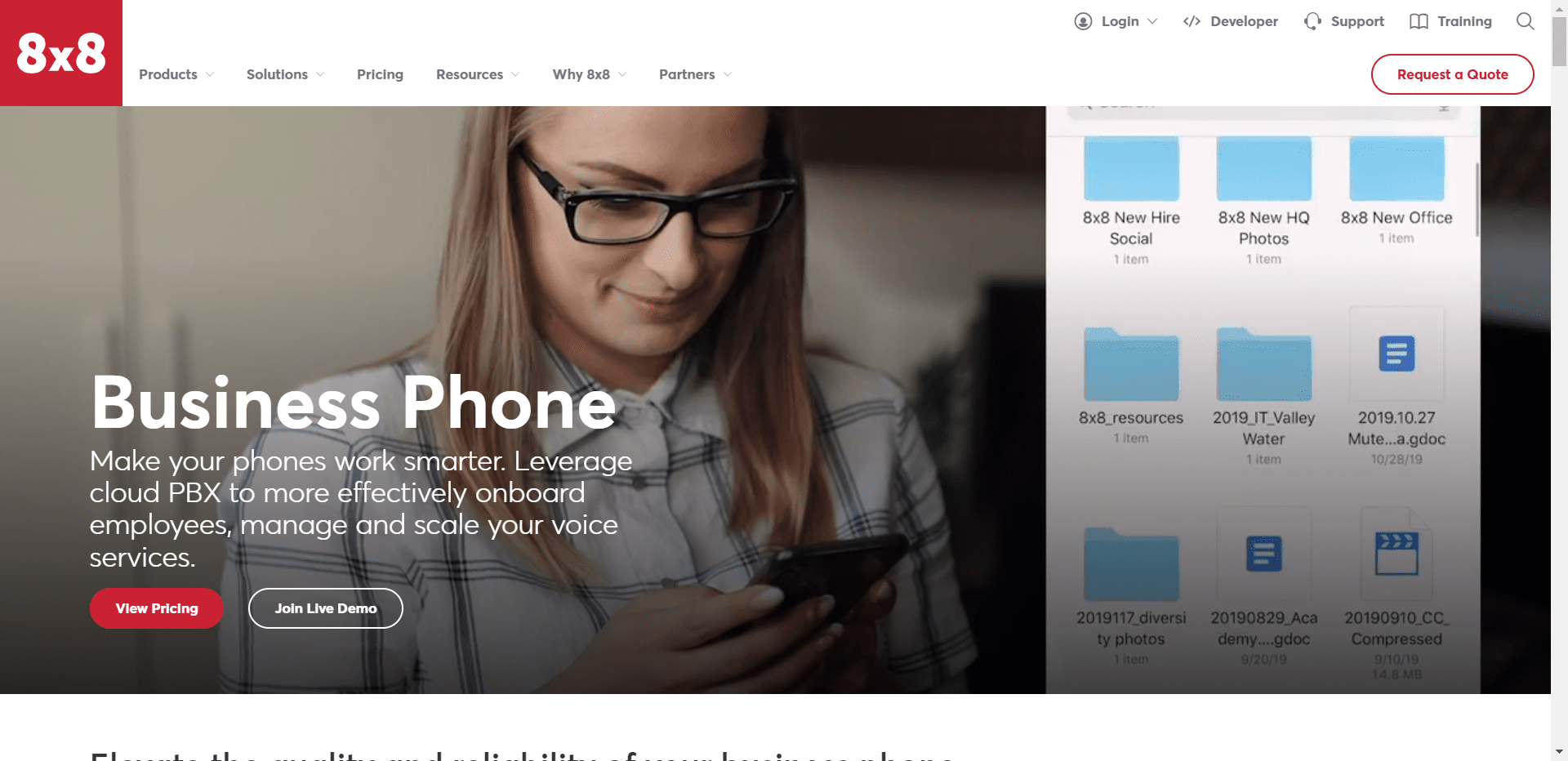 8×8 is another business phone system company that offers audio, video, and chat services as well as a contact centre.
You receive audio, video, and chat in one software, similar to Dialpad, as well as basic phone capabilities such as an auto-attendant, conferencing, and call forwarding.
The 8×8 small business phone system has monthly options starting at $12 per user. The cost of all-in-one voice, video, and chat is $24 per user per month.
The most advanced 8×8 package costs $44 per user each month and includes analytics for administrators and supervisors.
Nextiva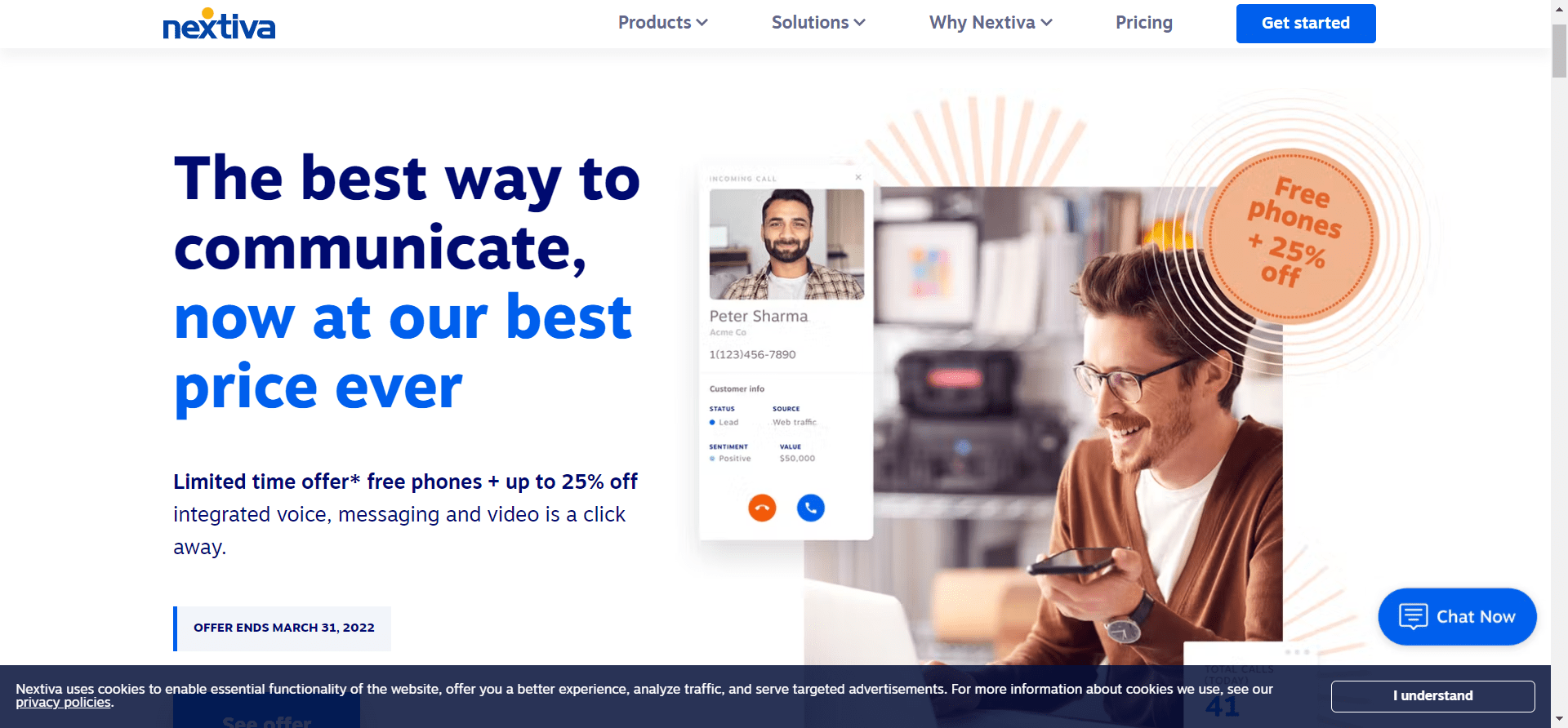 Nextiva is a commercial VoIP platform that includes features such as phone, video, SMS, chat, customer management, and collaboration.
Nextiva, like many other UCaaS and CCaaS providers (such as RingCentral), claims to have a "fully unified" communications platform. However, like many other UCaaS and CCaaS providers (such as RingCentral), Nextiva is simply reselling other companies' software.
This implies that, while Nextiva does provide a bundle or pricing plan that includes contact centre functionality as well as unified communications channels…
You'll very certainly have to log in using various accounts in different windows or tabs, with a distinct user interface. It may not be a deal-breaker, but it's something to keep in mind, especially if you have a large contact centre workforce that could lose productivity due to repeated context switching.
RingCentral
RingCentral is a communications and contact centre solution for businesses that has been around for, well, forever. The company is publicly traded, and it markets itself as a UCaaS + CCaaS integrated solution with the phone, messaging, and meetings capabilities, similar to Nextiva.
However, as previously stated, it does not own the entire platform. Apart from the inconvenient nature of having to log into several accounts and tabs, this also implies that if you require technical assistance, you will most likely be directed to a third party, which can be difficult.
RingCentral MVP rates start at $27.99 per month per user for the Standard plan. Premium plans cost $34.99 per month per user, while Ultimate plans cost $49.99 per month per user.
Conclusion: Which is the best Grasshopper alternative?
To be honest, Grasshopper is a good starter game for individuals or small groups. Small enterprises, on the other hand, tend to outgrow this platform quickly.
Though we identified all of the Grasshopper alternatives in this piece as good competitors, the one you choose will be determined by two key factors: cost and the exact features you require in your business phone system.