Looking for the best StackSocial alternatives and sites like that? Let's read further about it.
There are hundreds of websites that can assist you in growing your business. There is no shortage of resources for entrepreneurs, from web hosting to security software to the latest tech trends.
With so many options available, it can be difficult to identify the ideal fit for your business needs. Check out some of these sites like StackSocial if you're seeking a new online companion without all of the stress and problems.
But, let's start with what is StackSocial?
What is StackSocial?
StackSocial offers some of the top deals in any niche – be it graphic design, business, fashion or technology – but their prices are generally more than what you would find anywhere else online.
The idea behind this site is to track down the best deals on StackSocial and compare them to the best deals on other websites.
In addition to finding better prices, we'll also be providing tips and tricks on how to get the most out of your StackSocial purchases.
However, there are other prominent marketplaces for grabbing the latest lifetime deals on Software and tools.
Best Site Like StackSocial 2022
AppSumo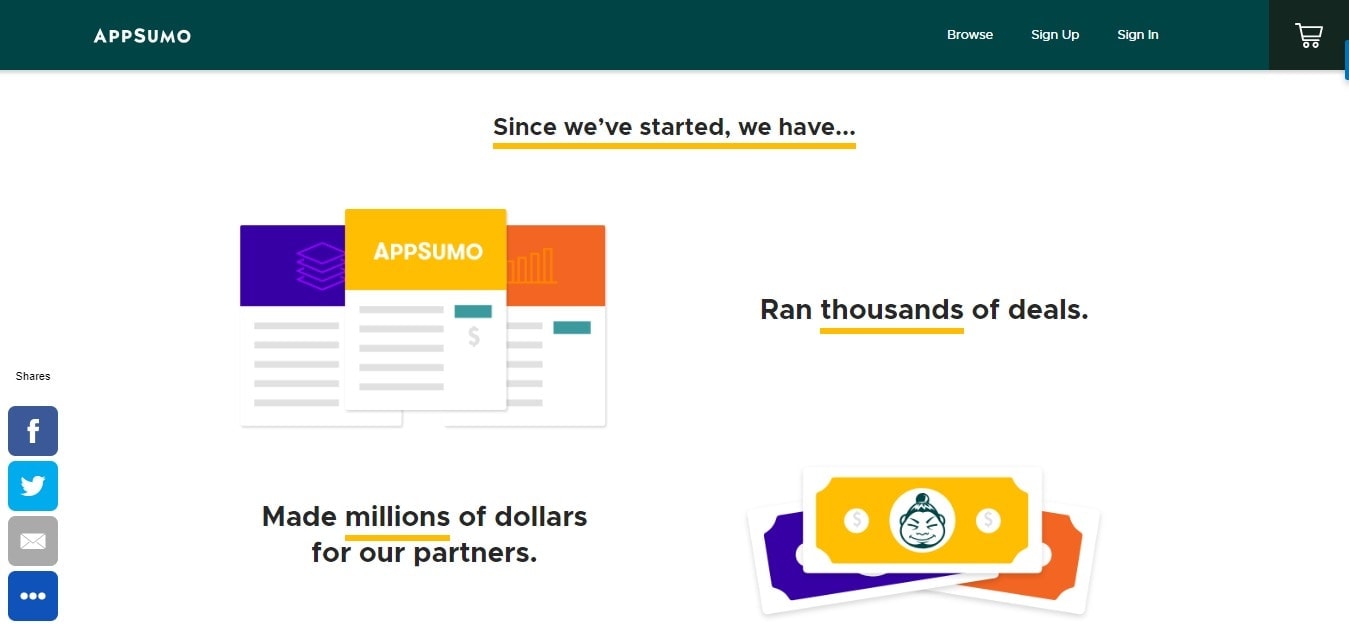 Noah Kagan launched AppSumo, a daily bargain platform for online tools and digital items, in 2010. It's a business-to-business variant of Groupon. What is the objective of AppSumo? To assist small businesses in saving time and money by utilising the most up-to-date online apps. And to have a good time while doing it!
AppSumo must partner with digital product sellers and service providers who are willing to sell their products or services at a discount in order to offer these deals. There are currently 3185 items in Appsumo. There are also freebies to be had, as well as substantial savings of up to 90%.
You can sort the results by categories, ratings, plan type, and price. In Appsumo, for example, there are 1158 lifetime deals. You can check out more deals on our AppSumo Coupon page.
Deal Mirror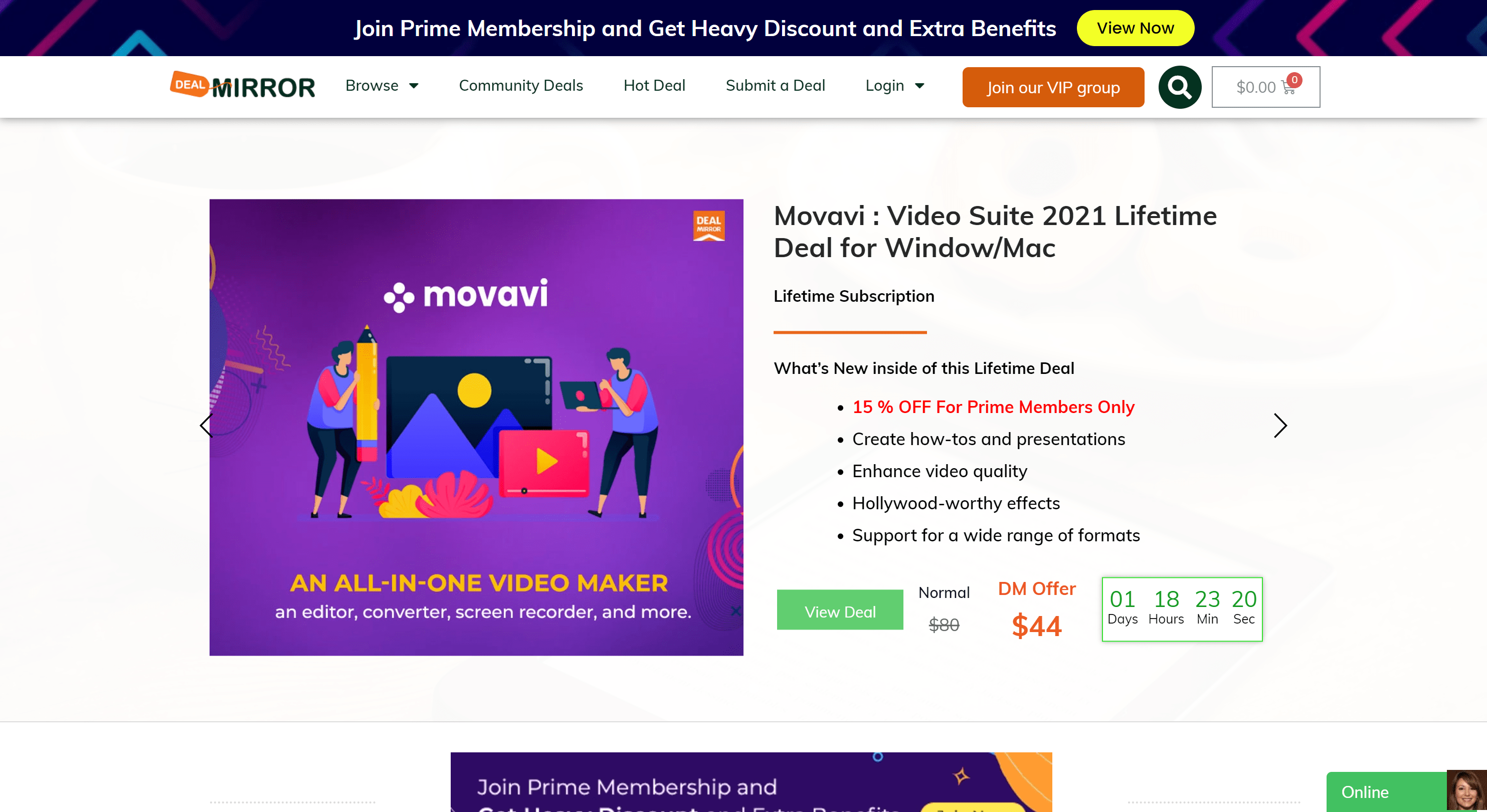 Akash Kumar and Di Singh created DealMirror in 2016 with the goal of providing businesses with the greatest business-to-business tools under one roof.
It's a platform that tries to bring together all B2B software suppliers at a reasonable price.
The objective of DealMirror is to empower individuals and businesses to obtain affordable software solutions for any need. They claim to have over one million customers in 82 countries and provide customer service 24 hours a day, seven days a week.
DealMirror is a website that offers discounts to web developers and designers. Deals are only available for a limited time on the internet.
PitchGround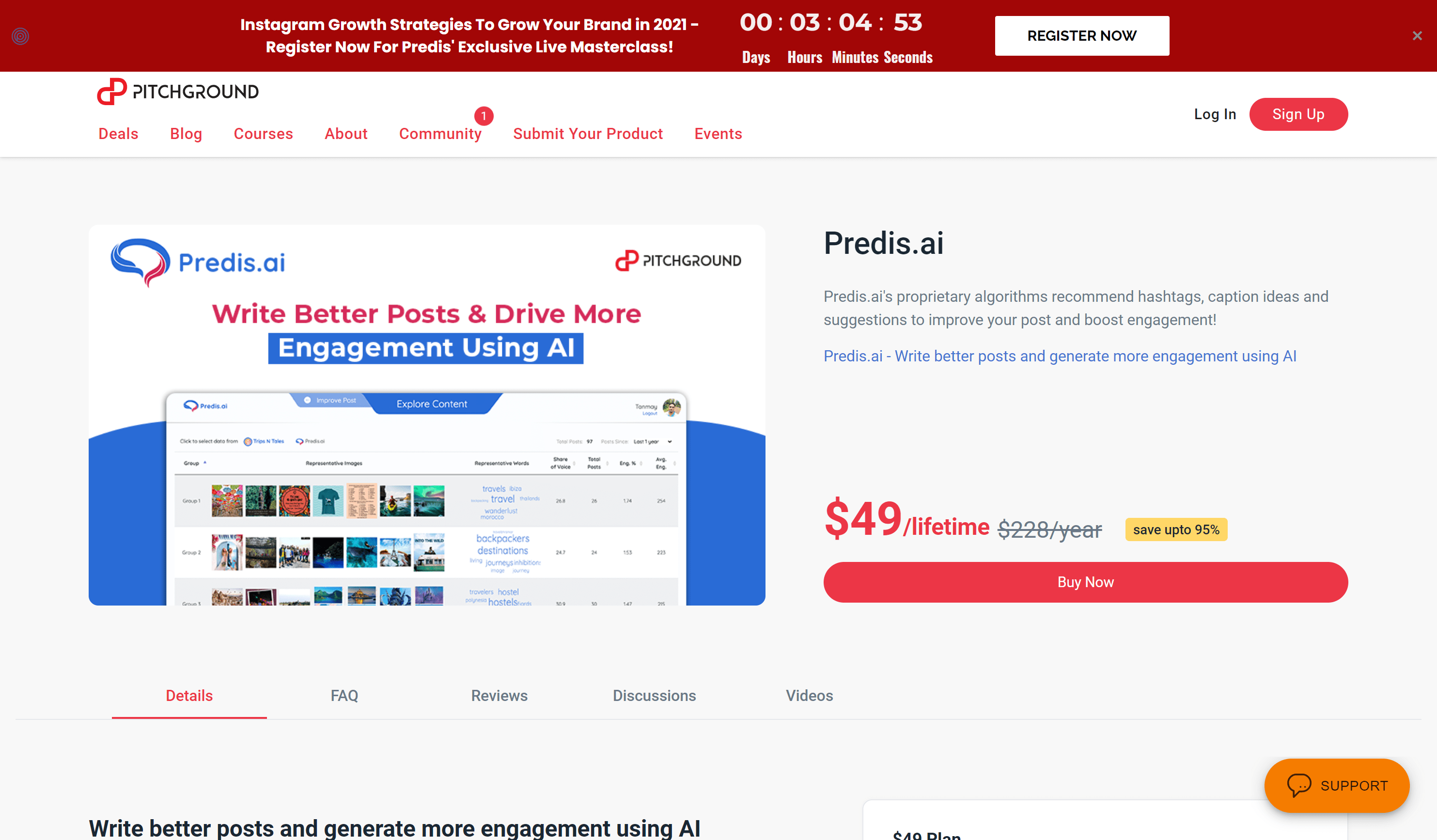 PitchGround is a web-based platform that helps businesses by providing them with the necessary tools to succeed.
Their objective is to help small businesses grow and become successful. They offer a variety of services, including:
This is how they make their first impression on potential clients. They have 30K+ clients and offer exclusive lifetime offers. They also offer a 60-day money-back guarantee.
Dealify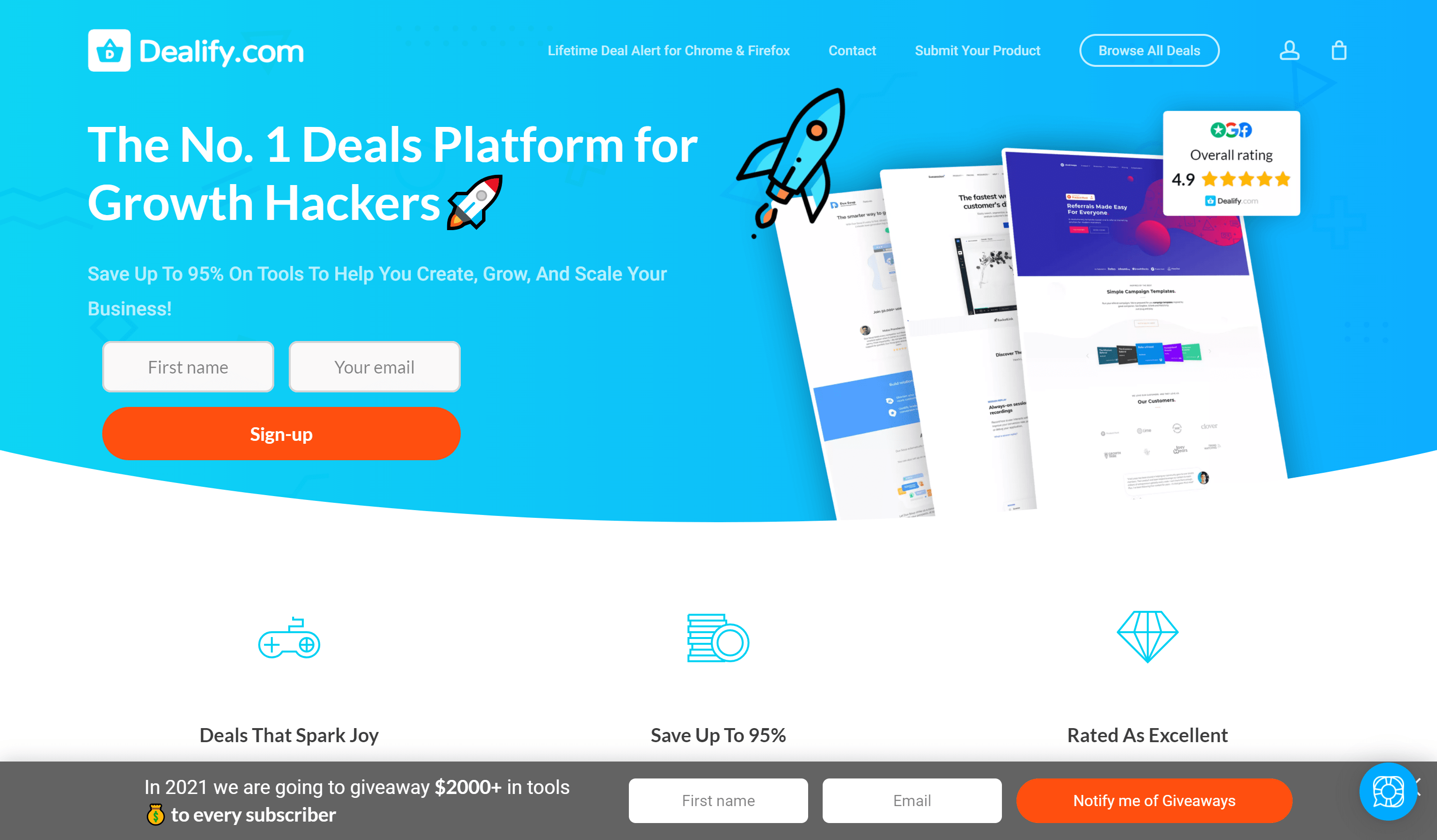 Dealify is not only a site like StackSocial, it's also one of the best alternatives to it.
They offer deals on a wide variety of software and tools that you can use to start or grow your business. All of their deals are lifetime deals, so you can save money in the long run.
Dealify was created with the goal of assisting small and medium-sized businesses and startups in obtaining the greatest and cheapest discounts on a variety of online tools, applications, and software so that they may expand their enterprises without having to spend too much money.
In addition, Dealify aids firms in generating viable business ideas by providing useful assistance.
Conclusion: Which is the Best StackSocial Alternative?
That's it! You've now discovered a few alternatives to the StackSocial platform. If you're searching for additional sites like these, please let us know!