If you guys are one of them who gets Hassle from YouTube ads.
So, don't get afraid you guys are at right place. To block YouTube ads on your channel or on your YouTube videos you guys need to follow few steps.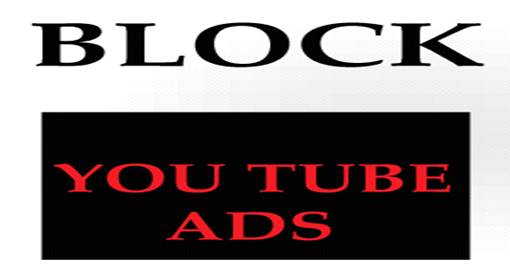 Please read the whole content which definitely help you out to block or stop ads on your you tube videos.
Way to block youtube ads
This method is very easy and fast by changing some settings on your you tube account you will be free from ads coming on your videos.
sounds interesting na,
so, what are these settings
For this you guys must have your you tube account will suggest you to open your YouTube account by signing in
Now, hopefully you guys are ready with your account then what's next.
Follow instructions below to block YouTube ads
See on your top right your account profile is there. Click, on it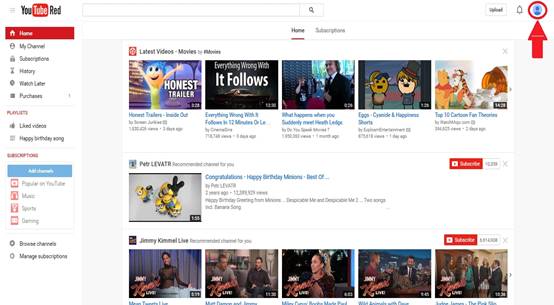 For, your reference you can check an image above. I indicated that particular setting in RED ARROW.
After, clicking on it you guys will get some options. Might you guys are confused what to select next.
so, lets clear that confusion as well .
you will find a option of CREATOR STUDIO in it.  As shown below in the picture with RED ARROW.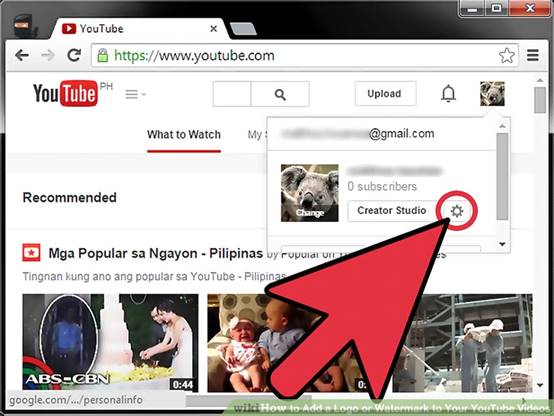 Hopefully, you guys successfully done with this.
Before coming to next procedure or steps.
I want to tell you. You guys can change this setting anytime as per your preference
Rest of the procedures to block these ads
After selecting the option of CREATOR STUDIO your dashboard will open. And. there are so many settings options. what we will select is CHANNEL SETTING. You can check in image shown below where it is. As previously, i indicated this as well in RED COLOUR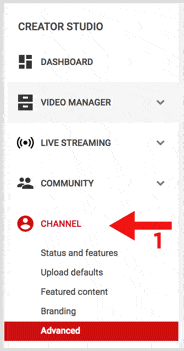 Quite clear, right but in this image you guys need to notice one more step.
and, that is  ADVANCED option in red colour. After goint in channel settings you guys need to click Advanced setting.
Now, we are at final stage to get free from these ads.
One more step and we will be able to block these ads coming on our you tube channel.
Last step to our mission.
Remember where we were?
We were at Advanced setting  so, there is a page in front of you and, you guys can see there is an option of ADVERTISEMENT. Correct, by default it is checked that's why you are getting advertisement on your you tube videos.
You can see in image. Indicated in RED COLOUR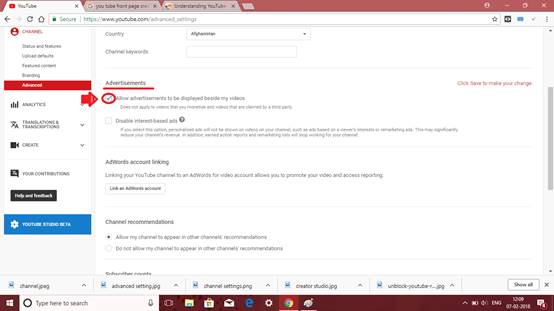 This is the reason which makes you hassle. Be hassle free and UNCHECK this option.
Now its time to portray what we did. Every steps is not of any use untill and unless we SAVE this setting.
But, now you don't need to go in any other setting.
In same page just at the end you will find an option to SAVE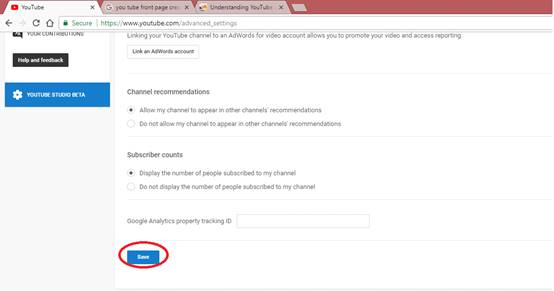 Click on it
And its done.
This is easiest and fastest way to block Ads on your youtube videos.
I hope it will be clear to you all and now, you will be able to do this.
And , if you know someone else who is hassle from these ads. Please share the same
BE HAPPY – BE HASSLE FREE
Also Check