If you are in Singapore and looking to broaden your knowledge about Blockchain, then Blockchain Life is an event that is surely going to help you.
Blockchain Life 2019: Why Should You Attend It?
Date: 23-24 April 2019
Blockchain Life 2019 – the 3d edition of the international forum – brings together more than 3000 participants from 70+ countries. Multimillionaires, entrepreneurs, businessmen and business owners, founders of top blockchain and crypto companies, crypto traders and investors are going to perform at Blockchain Life 2019 on April 23-24 in Singapore.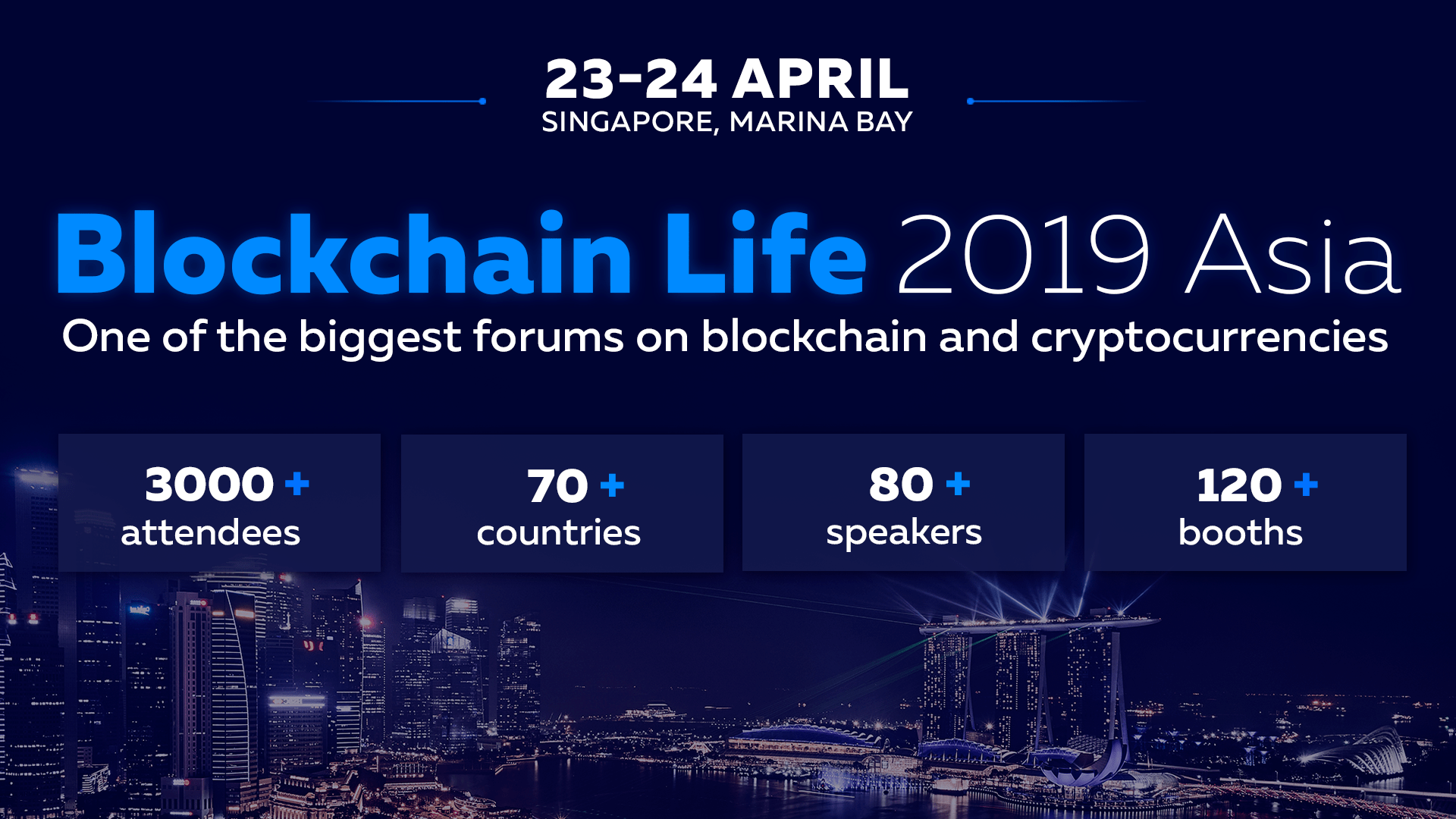 Blockchain Life 2019 will be held in Singapore – a financial and technological hub of Asia and blockchain world's capital. One of the world's best hotels Marina Bay Sands located in Singapore's heart welcomes 3000 participants from 70 countries around the globe.
Speakers:
Sergei Khitrov (Founder of Listing.Help and Jets Capital)

Roger Ver (CEO Bitcoin.com)

Jason Fang (Managing Partner Sora Ventures)

Tim Draper (Founder of Draper Associates and DFJ)

Jack Chia 

Toni Gu (Founding Partner Neo Global Capital)

Jasmine Ng (CEO NEM Malaysia & Business Dev Director of South East Asia)
For the full list of speakers, refer to the website…
Participating companies like Listing.Help, Bitcoin.com, CoinMarketCap, Sora Ventures, NEO, NEM, Cardano, KuCoin, BitForex and other famous enterprises from all over the world are going to gather and discuss the latest trends and ways of earning money in the crypto market.