What Exactly Is WordPress?
It is free and open-source software that lets you create your online store, blog, or website with ease. You can simply download the software for free and then use it on all your sites.
For creating a blog here, you will have to purchase a domain name as well as a hosting plan so that WordPress can be installed.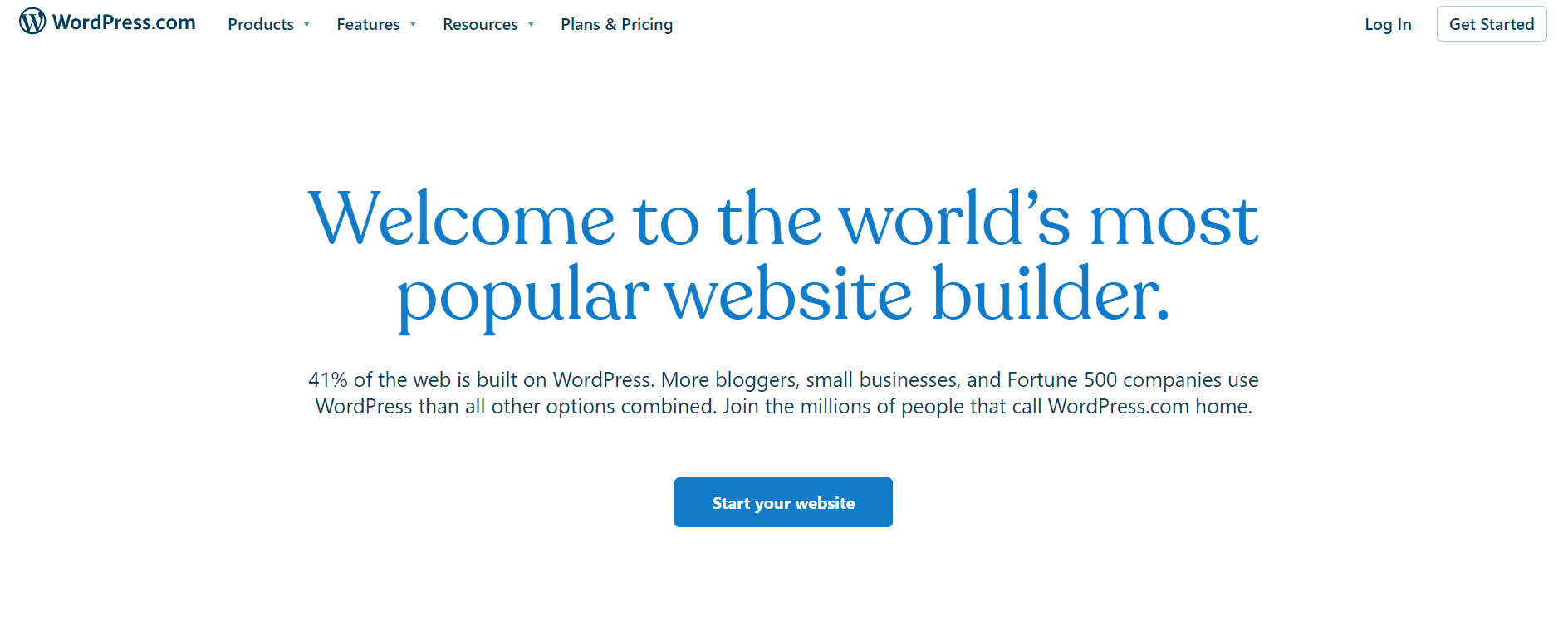 What Exactly Is Blogger?
It is a free service for blog hosting that allows you to create your blog without any payments. Even the Blogspots subdomain is free. But you can have a custom domain name that will require you to register the domain name of your choice through the third-party providers and then connect it to your blog here.
Now that we have a basic idea about what both these platforms are, let's begin with comparing both these platforms in various aspects.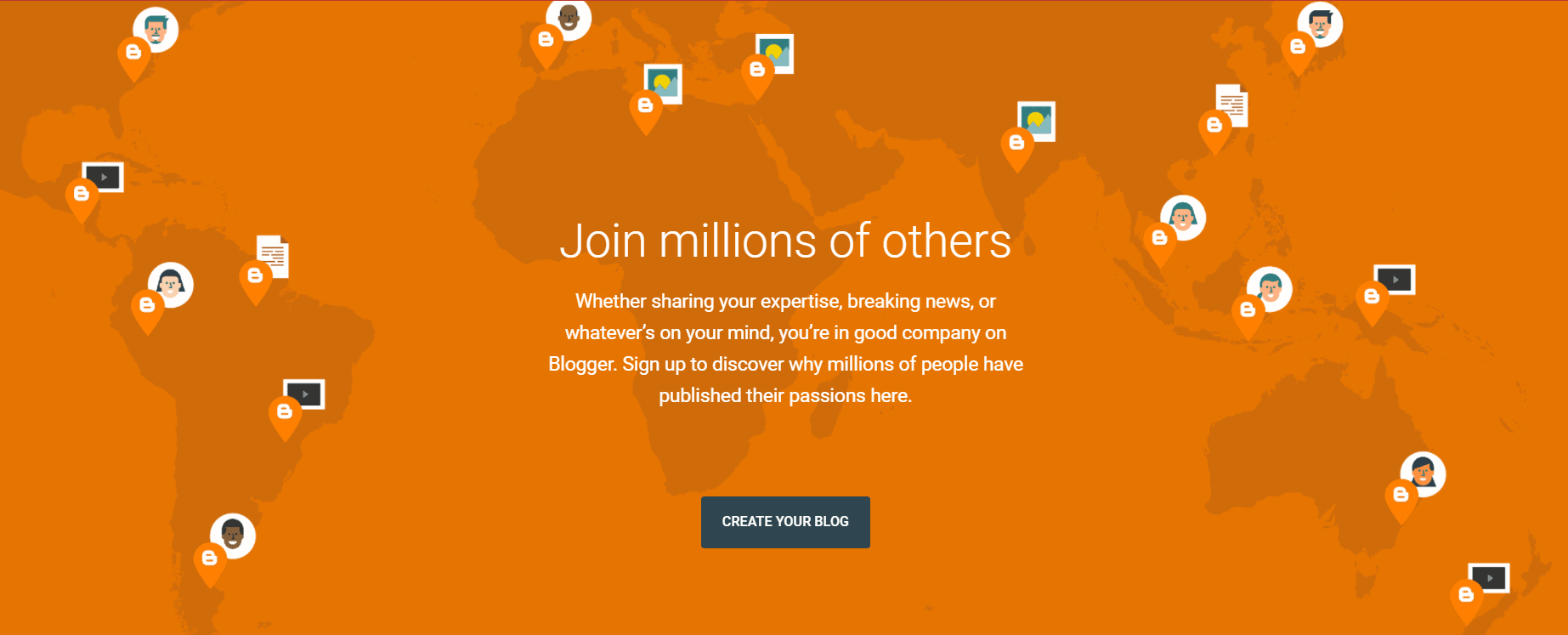 Features of Blogger vs WordPress
Simplicity
This is one of the most crucial aspects to take into consideration when choosing your blogging platform.
→ WordPress
WordPress is undoubtedly a beginner-friendly tool but has some level of a learning curve in it. For working on WordPress, you need to buy a hosting and domain that takes a few minutes.
While some of the web hosts can install WordPress for you, others will use the automatic installers. It takes some level of work to set up WordPress, but all in all, it is easy to install.
→ Blogger
Things can get incredibly simple with Blogger, as it just needs your Google account. You just need to sign in using the Google account, and you are all set to start with your blogging journey.
From the options available, you can opt for a theme and layout of your choice. Setting up the platform will be the least of your worries with Blogger. Though you get default and free subdomain as you sign in, you can also add your own custom domain.
Ownership
The next aspect that we will be comparing both the platforms on is Ownership. It basically means the freedom to do anything with your blog which includes, how you can handle and monetize it as well as when you wish to shut the blog down.
→ WordPress
Here you use the hosting provider for WordPress in order to host the website. You can decide as long as you want the blog to run, and it will not shut down without giving a warning.
You do not have to get tied down to a particular web host, and thus you can move to any web host whenever you wish. With WordPress, you are the owner of all the data and control the information that is shared with the third-party platforms.
→ Blogger
This reliable and free blogging service is offered by Google that offers an incredible feature set that makes it easy to publish the content online. But you do not own it.
Google has the right of shutting the site down as well as shutting the access any time they want. Like Twitter. Instagram and Facebook can suspend and ban the accounts without any warning.
This basically means that even if you do not do anything wrong, chances are you can still lose the blog if Google decides to stop the support.
Flexibility And Control
The next crucial aspect to take into consideration is the level of flexibility and control you can get, which basically means the level of control you can have on the design of the blog.
→ WordPress
This is open-source software and pretty easily lets you add new features. Here you can be adding almost all the features that you can imagine with the third-party integrations and plugins.
There are numerous premium as well as free WordPress plugins that let you extend as well as customize the default features.
You will find more than 56,000 free plugins, and if you are someone with coding skills, you can also create custom plugins and use them.
→ Blogger
Blogger is a simple tool for blogging, which means things that you can do with your blog is limited. It has in-built gadgets that allow the users to add the features like contact form, subscription links, advertising, and a lot more.
The gadgets have limited functions to offer, and no alternatives are available for them. Google provides them all.
Advanced-level options like eCommerce features, popups are not available here, which limits the potential of making money here.
Design And Appearance
This is absolutely one of the most crucial aspects as it plays a massive role in both attracting the visitors as well as keeping them coming.
Basically, your blog design should be successful in giving out the first impression for engaging the users as well as reduce the bounce rate of the site. Also, it should be easy to navigate and use.
→ WordPress
With WordPress, you get to lay hands on various premium and free themes, which makes it easy to choose the theme that will be just right for the blog.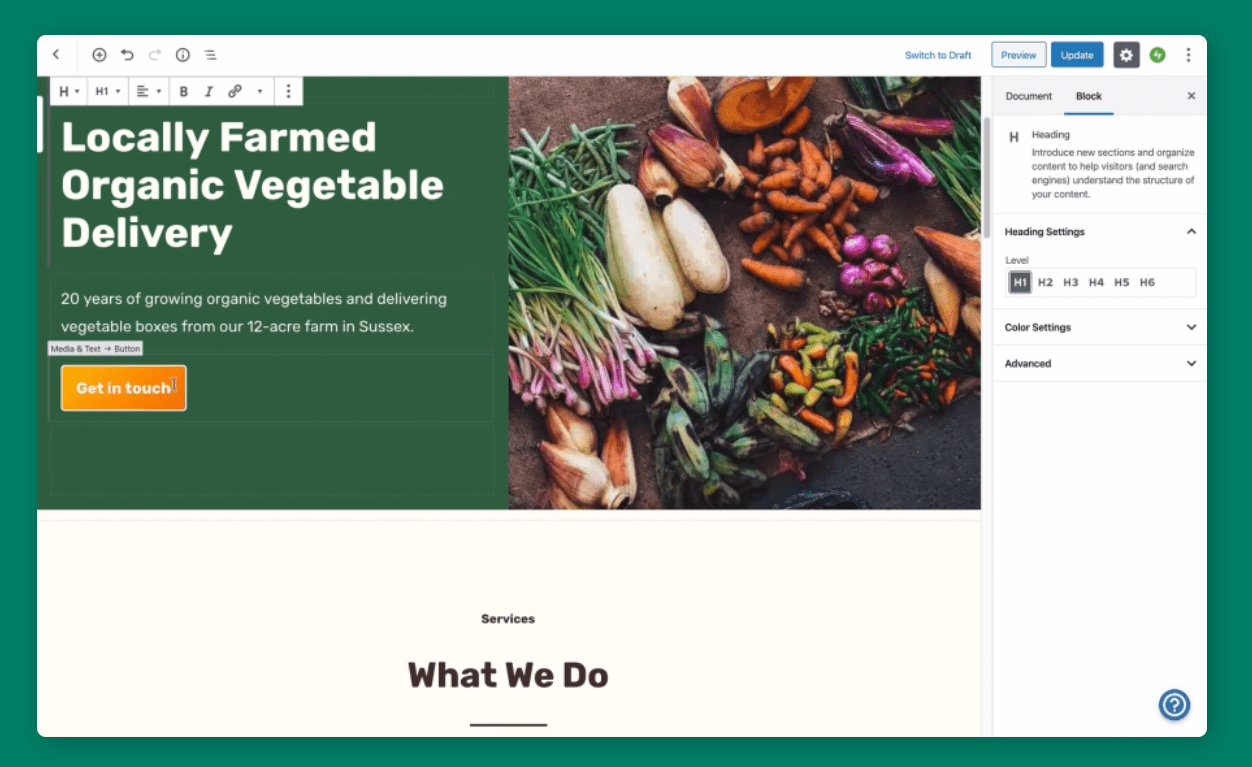 You can get a theme for any website you wish that can be customized and modified. WordPress offers more than 7400 themes on the official themes page.
You can get more themes from third-party providers. It also offers you use the of simple and easy drag and drop page builders for signing remarkable landing pages. It is possible to create custom themes without even writing a code.
→ Blogger
With Blogger, you can get a pretty limited template set for use, and they are really basic. Though you can change the layout and colors of the template with the in-built tools, you cannot make modifications and create templates.
Though there are non-official templates available, finding quality ones is tough, and you need to pay for them.
Security
Security plays a vital role when you are looking for a blogging platform because if your site gets hacked or blacklisted, you will end up losing years or months of effort.
→ WordPress
Though it is really secure as an option, it is self-hosted, which means you are responsible for the backups and security, which is made easy by numerous plugins.
→ Blogger
The prime advantage with Blogger is being Google-owned making it a secure and robust platform, and thus, you do not have to worry about managing the security of the blog or creating backups. Your site, along with all the other sites, will go down only if Blogger goes down.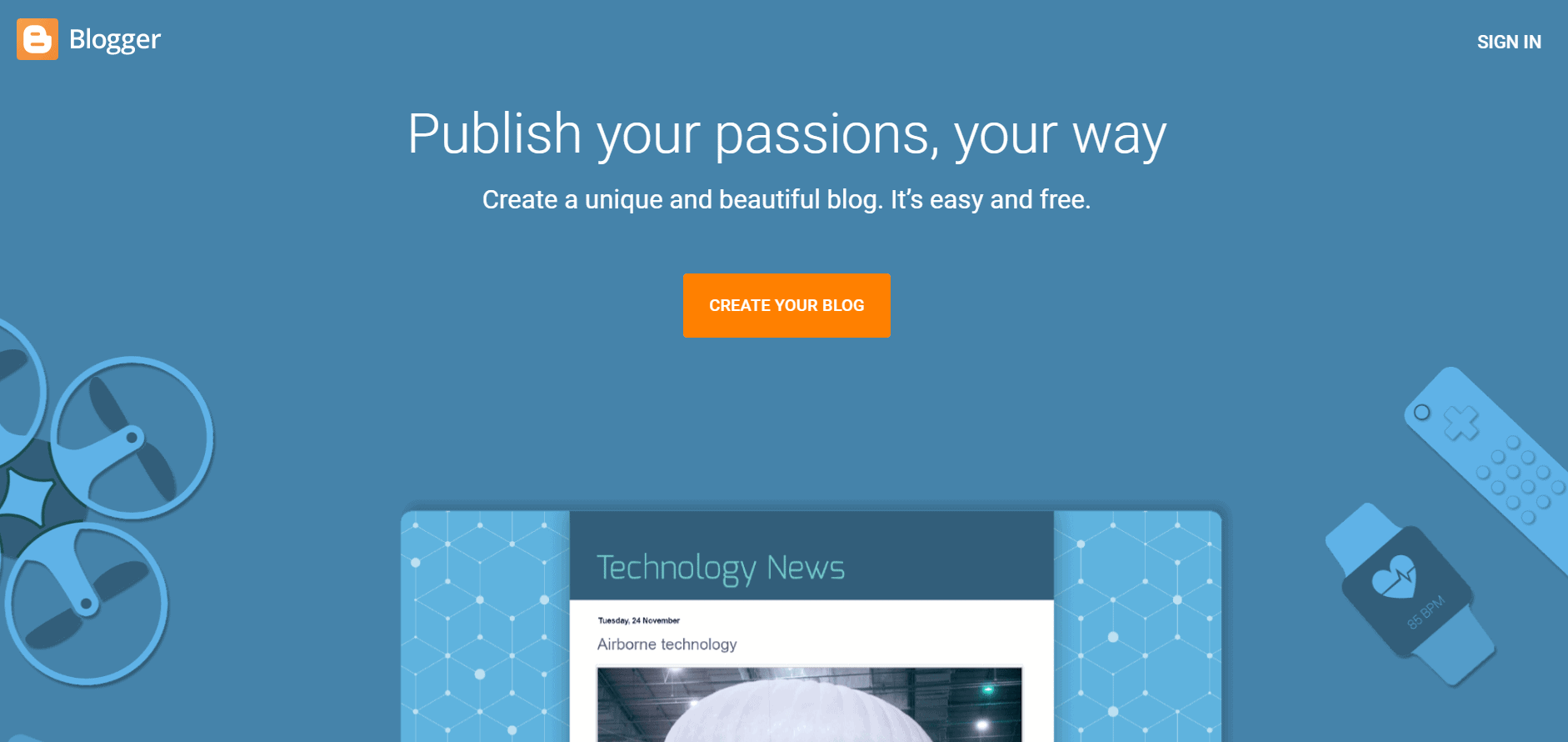 Support at Blogger vs WordPress
A reliable support system is a crucial aspect to look for in a platform.
→ WordPress
WordPress has pretty active community support with Q and A forum for each and every theme and plugin. You also have numerous online tutorials coming from community members and developers.
→ Blogger 
With Blogger, you get very limited support. Here you get basic documentation as well as a user forum, and thus, you have a lack of choices in this aspect. You can get support tutorials when you click on the help option of the admin panel of Blogger. As it is a free service, Blogger does not offer individual support to every user.
Future of Blogger vs WordPress
This aspect talks about how far you can go ahead with the blog.
→ WordPress
It is open-source software, and thus, its future is not dependent on just a single individual or company. It is managed by a community of users and developers. With numerous businesses and stores dependent on WordPress, it seems to have a potentially bright future ahead.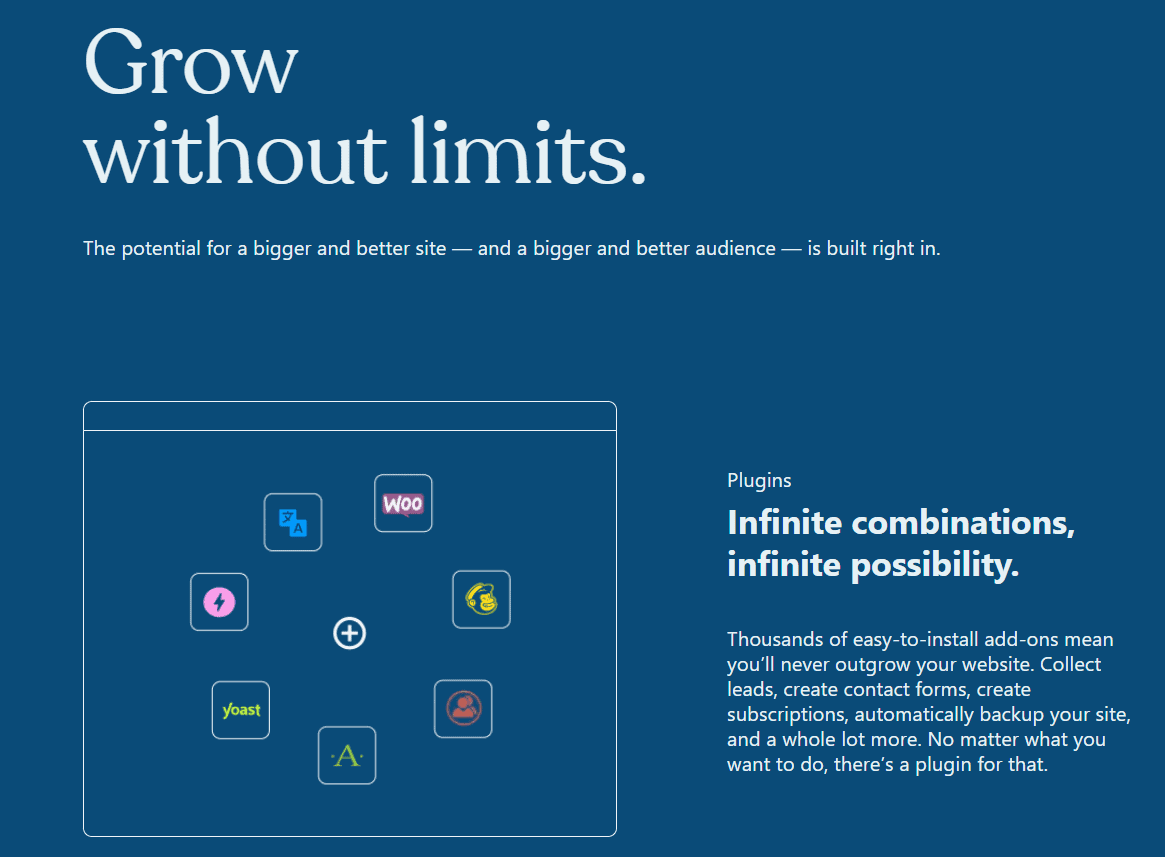 → Blogger
The future of Blogger is entirely dependent upon the decisions made by Google. They have a complete right to shut it down anytime they like.
Portability
This section talks about if your platform has secure options for moving to another platform.
→ WordPress
With WordPress, it is easy to move your site anywhere you wish to. You can shift it to a new host, change the name of the domain or move the site to a different content management system.\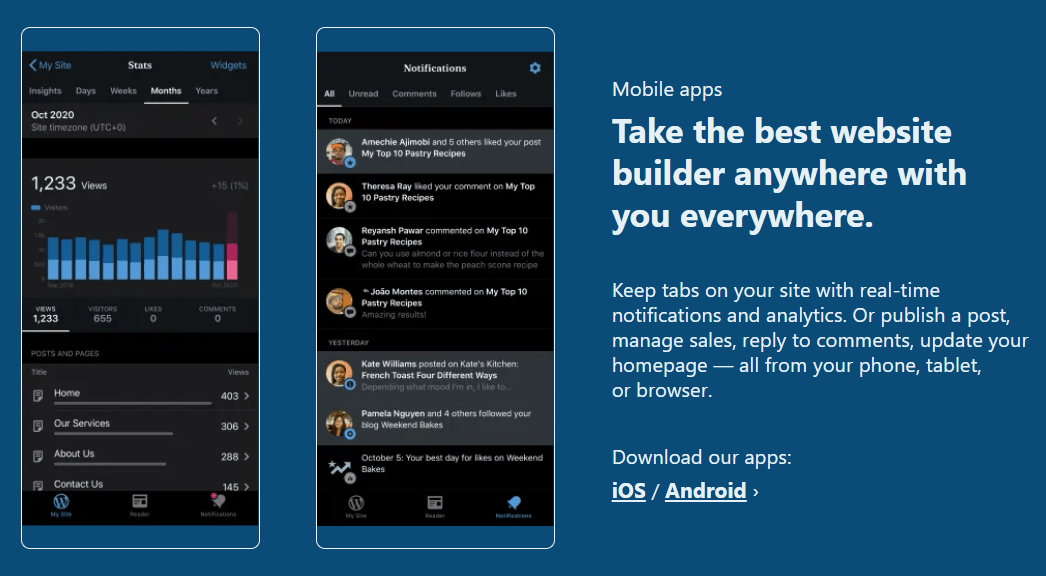 → Blogger
In the case of Blogger, it can be a bit difficult to move your site. You might end up losing your followers, subscribers, and SEO when moving the site. Though you can export the data, it can stay on the servers for pretty long. 
Quick Links 
Blogger Vs WordPress – Who Wins The Battle?
Hopefully, this article will help you in understanding the platform which is right for your needs.
Now comes the real question; which platform is better for your blog. Choosing a platform between Blogger and WordPress depends upon the needs of your project. 
Blogger is an amazing platform for those who are in search of a platform for quick and small projects for blogging like an online journal, sharing the experiences of traveling, or showcasing some skills.
It is easy, quick, and free for setting up, yet the downside is an absence of extensive features and a lack of ownership and control on the site. 
WordPress, on the other hand, will let you create a website, customize it with the specifications of your choice.
You will need to give in some time for learning and creating a site with WordPress. But the long-term possibility with WordPress is worth the slow initial start.