In this blog, I am going to share The Bookafy appointment scheduling Affiliate program and white label reseller program review for 2023.
Curious about Bookafy partner programs? Wish to know more about it? You have landed at the right article.
In this article, I will be providing an in-depth review of this amazing appointment booking platform that I have used and will tell you more about how it can work for you. 
As we all know, online appointment booking software is gaining more and more popularity with each passing day. Since covid has been a major driver for this software industry.
More clients are meeting online and products like Bookafy make this all possible in a very seamless manner. 
Bookafy is unique in that they have a great product, with broad reach.. and a really great partner program including an affiliate program and white label reseller program.
The Bookafy Affiliate Program Review 2023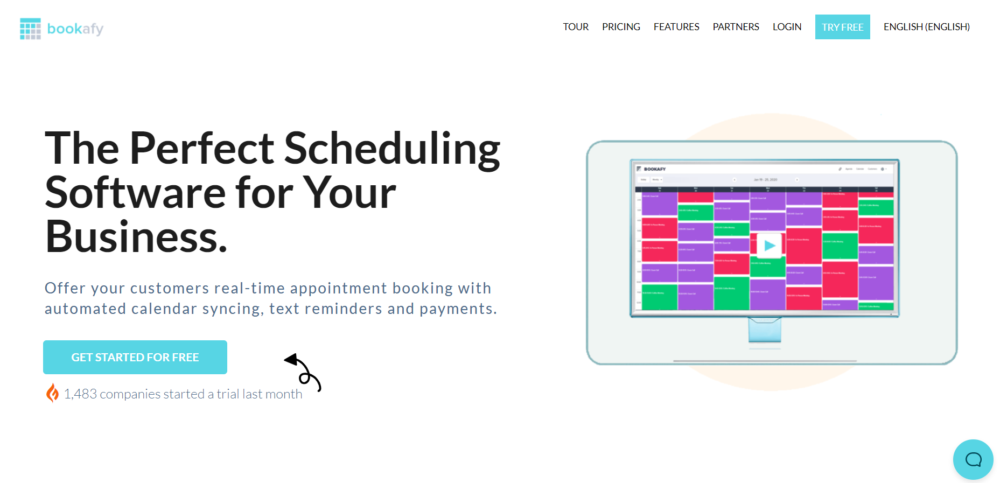 About Bookafy Affiliate Program 
Bookafy Affiliates is basically a direct advertiser that comes with exclusive offers from Bookafy. 
Bookafy is one of the top appointment booking app brands within the SaaS industry and has a remarkable history of over 6 years in business.
In recent times, Bookafy has expanded its product by offering fully translated versions to over 32 languages, and currently has customers in 180+ countries. 
The products of Bookafy are promoted both online as well as part of a solution product line by some partners.   
The Bookafy Partner Program 
With Bookafy's affiliate and reseller program… you will sign up for an account through a third-party tracking software called PartnerStack.
In the partner Stack platform, you will get a unique URL or many custom URLs that you can use to share Bookafy with your audience. 
Once you share the link, all activity with that link will be stored inside of the partnerstack platform forever. 
You can track clicks, trial signups, and paying customers. 
The cookie from the initial click will be stored in Bookafy and Partnerstack for 90 days. 
You will be paid a residual income for all customers for the lifetime of the customer. This could be one month or many years. 
The average customer will stay with Bookafy for over 2 years according to their internal analytics.
Their average customer is paying just over $60 per month including all users in the customer's account. 
The average payout to partners is $180.00 per new customer and can be much higher for enterprise-level accounts. 
AffiliateWP is a leading international service that allows users to easily create your full-featured affiliate program on WordPress. Want to know more about it? Check out this detailed review about AffiliateWP and know if it is ideal for you.
The White Label Program
This is a really interesting option. Besides having a typical affiliate program, Bookafy also has a completely rebranded version of the software. 
In essence, you can take their entire platform and rebrand it with your own company branding. 
It can be a very simple setup, allowing you to go to the market with your own software program that you can sell as your own.
Bookafy branding is removed from everything, and they only display your URL, Logo, email, Icons, Favicons, Name, Powered by, etc. It's all about your brand! 
Bookafy also has the ability to do more complex integrations including SSO, token authentication from another application, a full API set, and much more. 
This could be as simple as having your own brand to market to an industry, or as complex as adding a fully integrated booking solution into your existing product.
Rather than building a product from scratch as Bookafy has… you can take their product and sell it as your own… It's a very quick-to-market strategy. 
As with the reseller program, there is a revenue share. Their cost can also be negotiated based on volume, the number of customers, depth of integration, and the need for custom work. There are a lot of options!
🔥Try Bookafy Affiliate Program
The Registration Process Of The Bookafy Affiliate Program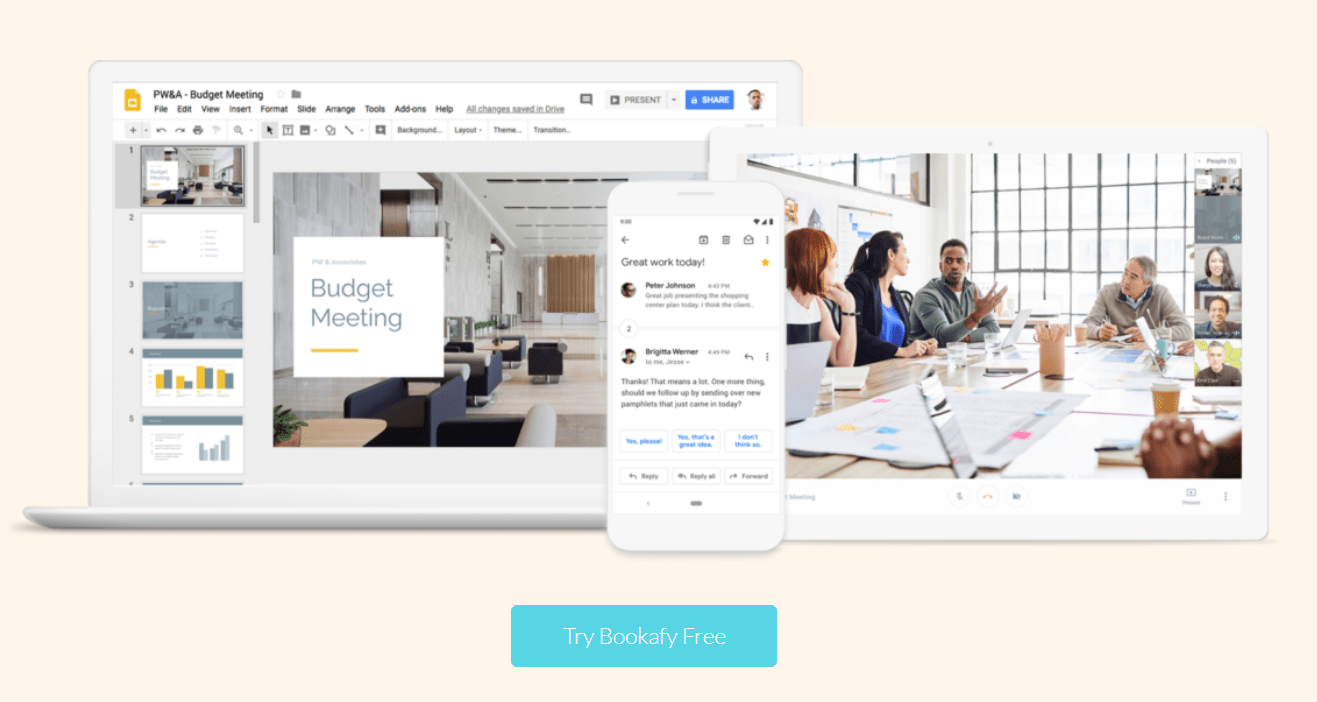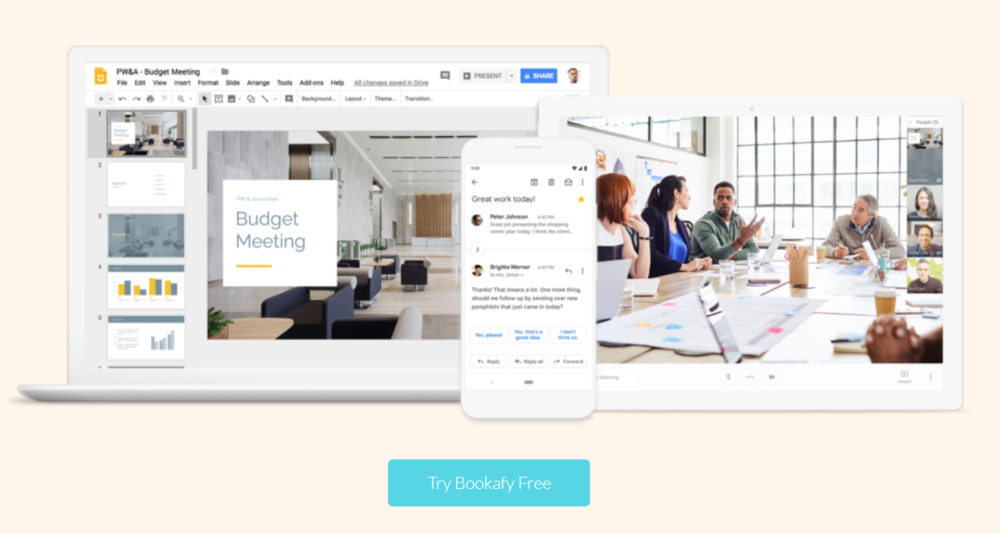 The registration process is pretty simple and does not take much of your time. It is a simple form where you need to fill in your basic details like Your Name, Username, E-Mail Address, and Password.
When you are done with submitting your application, it will then be reviewed by one of their managers. The process of approval usually takes a day.
During the process, you might be asked for the statistics for your campaign, verification of your traffic volumes, or give clarification if any other issue arises.
Once your application gets approved, you can then log into Partnerstack and create your unique URLs that will be forwarded to the Bookafy Marketing page. You can use different links for different landing pages, languages, etc. 
You will continue to monitor all activity within the partnerstack dashboard. 
You will be paid automatically, you do not need to submit any information on leads, tracking, to be paid. It's all automatic which is one of the best parts of this program. 
The Affiliate Rates And The Payout Terms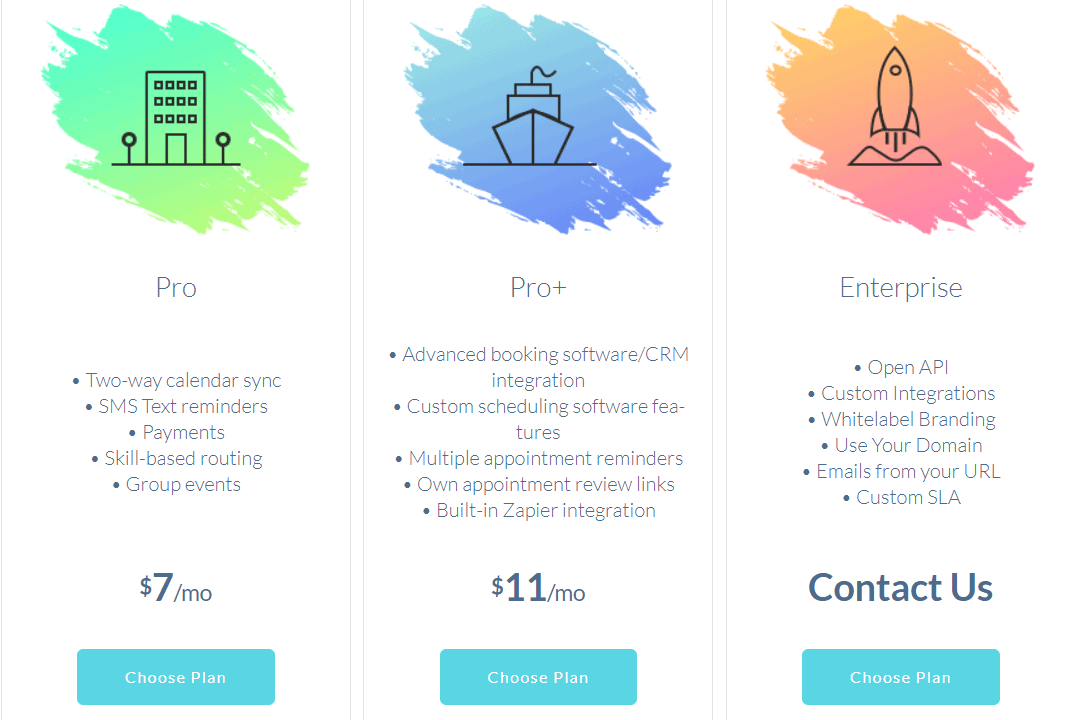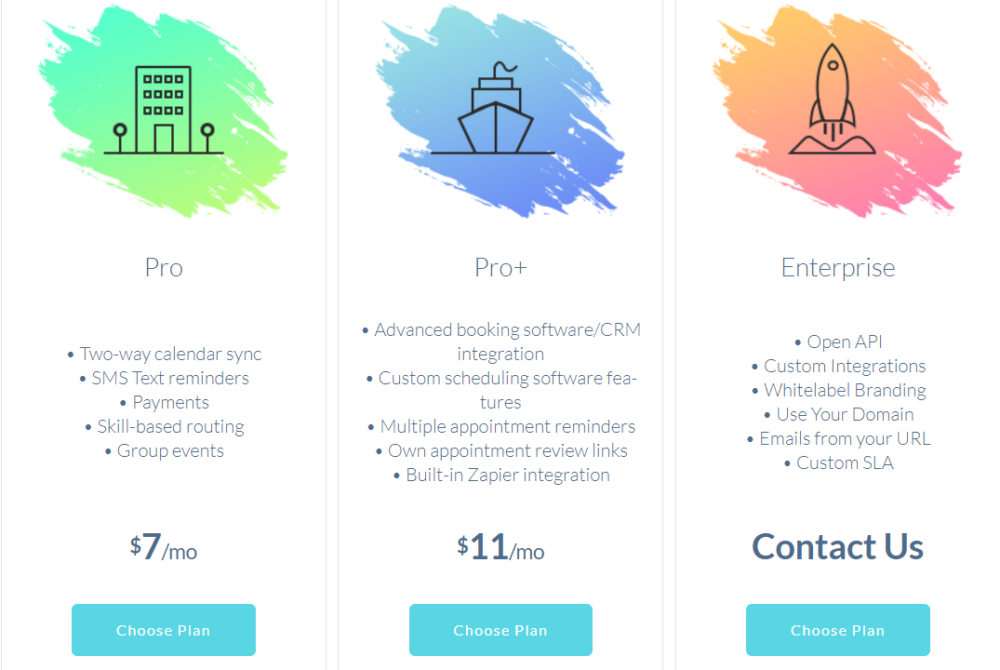 There are three models of payment that are offered by the Bookafy Affiliates: 
Revenue Share with residual income:

 In this option, you will get 25 percent of the profits that are made by the clients you send. Once you get to 200 users monthly… you will be eligible to increase the revenue share from 25% to 40%. 
Quick Links
FAQs | The Bookafy Affiliate and Partner Program Review
🙆What different payment methods are supported by the Bookafy Affiliate Program?
The currently supported payment methods are wire, stripe payment or check.
🙋‍♂️ In what countries does this service work?
This service is available worldwide. There are no geographical restrictions, though Bookafy doesn't have ever language translated.
🤷 What is the minimum payment I can withdraw?
The minimum amount of money or payout which you can withdraw is $100.
Conclusion | The Bookafy Affiliate Program Review 2023
All in all, working with Bookafy is a great opportunity.
Whether you are a general affiliate marketer, or maybe you have a particular niche or industry expertise… or you have a platform and you want to add booking into your existing product… Bookafy can help. 
We also love that it isn't industry-specific, so you can use their product across many industries in many geographies speaking many languages. The sky is the limit here! 
🔥Try Bookafy Affiliate Program