In this post, I am going to share Chargebacks911 Review 2022.
Chargebacks are an important protection device for credit card users. For merchants, however, chargebacks can represent a substantial loss of revenue and sustainability.
Many merchants ignore chargebacks as a normal cost of doing business, even though the majority of customer disputes are actually invalid. But chargebacks can be prevented, with the right tools and experience.
Chargebacks911 is a complete chargeback management solution. In this article, I'll present an in-depth look at this tool and how it works.
But before we get started, I will briefly explain what chargebacks are and how they can affect the merchant.

Chargebacks911 Review 2022– Is It Good Chargeback Management Program?
What Exactly Is Chargeback?
A chargeback is a forced reversal of a transaction that is initiated by the bank of the cardholder. This mechanism is meant to promote the protection of consumers but is often overused.
Chargebacks might seem similar to refunds, but in reality, there is a significant difference between the two. 
In the traditional refund method, the business is contacted to get a refund; in the chargeback mechanism, however, the consumer asks their bank to take money out of the account of the business.
After an investigation, if the bank finds that the cardholder's request is valid, then the funds are taken from the account of the merchant and returned to the buyer.
The consumer is not obliged to return what they purchased, and the merchant cannot do anything about it.
Chargebacks enforce consumer protection by safeguarding consumers from sub-standard services or products, and also from criminal fraud.
What Is Chargebacks911 All About?
Chargebacks911 is an end-to-end chargeback management platform that helps eCommerce businesses identify, prevent, and manage chargebacks. Experienced and knowledgeable team members can assist with all aspects of chargeback management, including chargeback prevention, case analysis, detailed reporting, and revenue recovery.
How Does That Affect The Merchant?
Chargebacks have both immediate and long-term effects. Whenever a consumer demands a chargeback, a fee is levied on the merchant in addition to the loss of revenue and profit. To make matters worse, if the rate of monthly chargebacks crosses a predetermined threshold, the merchant could face more fines.
In the worst-case scenario, the merchant account can be entirely terminated if the rate of chargebacks is consistently above the acceptable threshold, potentially leading to the closing of the business. 
All in all, chargebacks can be a massive problem for your business.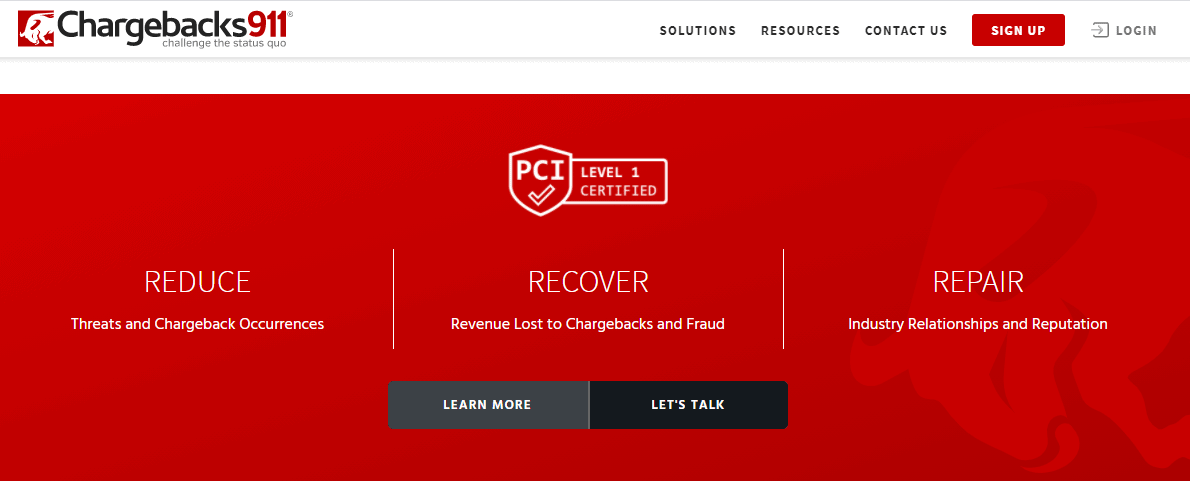 Chargebacks Sources
As I mentioned above,  chargeback reason codes can often be inaccurate. They are also challenging to track, tedious, and complex, which is why many eCommerce business owners end up overlooking this aspect.
Chargebacks911 has shown, however, that all chargebacks can actually be traced to one of three sources:
Criminal intent chargebacks involve stolen cards, stolen identities, account takeover, and many other types of fraud. Despite the amount of media coverage criminal fraud gets, these types of chargebacks do not occur often. 
Seemingly minor errors made by the merchant are the cause of 10 percent to 20 percent of chargebacks, or more. Merchant missteps might include charging an incorrect amount, entering a transaction twice, or providing inaccurate product information. 
Friendly fraud is the most common type of chargeback and is responsible for 80 percent or more of the total number of chargebacks filed. While it may happen accidentally, much friendly fraud comes from customers out to deceive the merchant.
The customer may inadvertently file a chargeback by calling the bank about an unrecognized charge. Otherwise, the cardholder may tell the bank an order never arrived, when in fact it did.
In either case, merchants lose when customers head toward their bank rather than resolving the issue with the merchant.
Now that we know what Chargebacks911 is and how it functions, I will be talking about its pros and cons.
Quick Links
FAQs | Chargebacks911 Review
Is it possible for Chargebacks911 to have an integration with the CRM I have employed?
Chargebacks911 has integrated with more than 40 platforms. So the chances are that your CRM is already integrated. But in case it is not integrated yet, you just need to contact support. They will make an integration at no extra cost.
Will Chargebacks911 work well for my business?
Chargebacks911's solutions are flexible and scalable so as to work for companies of any size, of any type, in any industry. Chargebacks911 has solutions for verticals that include Travel, eCommerce, Digital, Retails, Institutions, etc. These solutions are very powerful, but might not be the best fit for smaller companies.
Is the ROI guaranteed with Chargebacks911?
Chargebacks911 offers the only performance-based ROI guarantee in the industry.
Final Thoughts | Chargebacks911 Review 2022
All in all, in my opinion, Chargebacks911 is highly recommended for your online eCommerce business. You require a professional and reliable company like Chargebacks911 in order to manage your chargebacks as it is a very tedious and complicated process.
The company can help you in getting the money back into the business which you otherwise would have lost in chargebacks.
The services provided are outstanding in every aspect, and their technologies and techniques they employ are hard to find anywhere else.