eToro, the global multi-asset investment platform, has partnered with Goren Holm Ventures (GHV) to provide access to education on mass adoption of crypto assets and has also become the title sponsor of GHV's leading West Coast blockchain investment conference, CIS.  Five hundred participants will receive a FREE ticket to CIS taking place on October 15-16 at the Los Angeles Convention Center.
CIS Blockchain Technology: Why Should You Attend It?
Date: October 15-16, 2019
This is an educational initiative that eToro and CIS created to raise awareness about crypto assets and provide access to education on this growing asset class..
Through the opportunity, every new eToro user that makes a $50 deposit or more will be given a FREE ticket to CIS ($499 value). These users will receive access to a number of educational conference sessions over the course of two days where venture capitalists, hedge funds, and other institutional-grade investors will help them gain foundational knowledge in crypto assets, by learning about topics such as: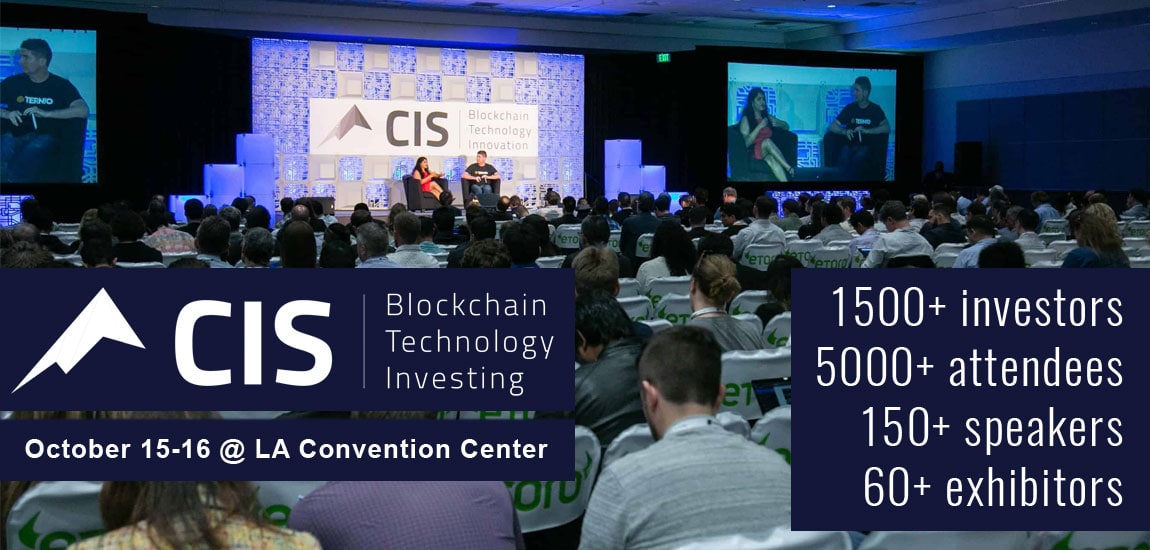 the distinctions between blockchain as a whole and crypto-assets;
how to conduct due diligence on these investments;
how to read charts and perform technical analysis;
how social media impacts the price of cryptos.
Alon Goren and Josef Holm, the founding partners of GHV said that they want to put their money where their mouth is and join eToro to make crypto assets education more accessible to everyone.
"We want to give all people the opportunity to learn about blockchain," said Goren. "There is no better way to learn than through experience, so we're giving away tickets to everyone who shows initiative and is interested in learning from some of the most experienced entrepreneurs and innovators in the industry."
Earlier this year, eToro launched its trading platform in the United States. Since its inception in 2007, the social trading and crypto platform has become one of the biggest names in fintech, with more than 11 million users worldwide.
Guy Hirsch of eToro spoke about how he's looking forward to collaborating with CIS while exposing eToro to the Los Angeles market.
"We're thrilled to partner with Crypto Invest Summit and welcome new and existing users to join us in Los Angeles," said Guy Hirsch, Managing Director of eToro US.
"We'll also be making a major announcement about a new feature of the US platform that will provide a collaborative experience that takes the experience of crypto investing & trading to a whole new level.  eToro and CIS are unified in their goals to empower people with the tools and education to build their financial future."
About GHV: 
Goren Holm Ventures (GHV), led by Josef Holm and Alon Goren, is a Los Angeles based venture firm that also produces CIS. Sponsors for GHV events have included American Airlines, tZero, and eToro, and prior keynote speakers include Steve Wozniak of Apple, Robert Herjavec from Shark Tank, Marcus Lemonis from CNBC's "The Profit," Anthony Pompliano of Off the Chain Podcast, and Shruthi Rao of Amazon Web Services. More information can be found at: https://gorenholm.com
Use Code: ABAY20 and get 20% off your ticket