Coinmama is a bitcoin broker that enables buying and selling of bitcoins from people all around the world. It has been in business since 2013 and has built up a good reputation as a reliable, safe, and easy-to-use service.
In this review, we will take an in-depth look at what it offers and how it compares to other bitcoin brokers. We will also discuss some of the risks associated with using it.
So, let's get started!
What is Coinmama?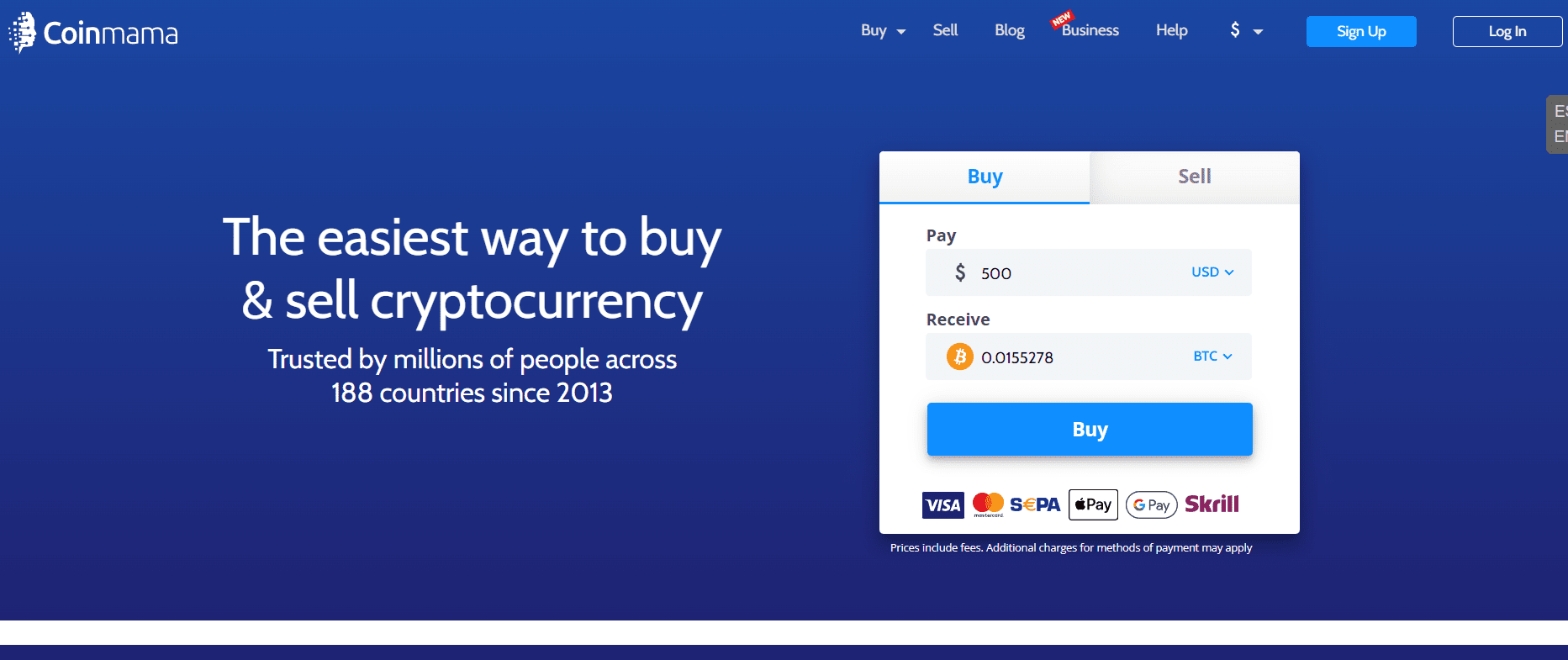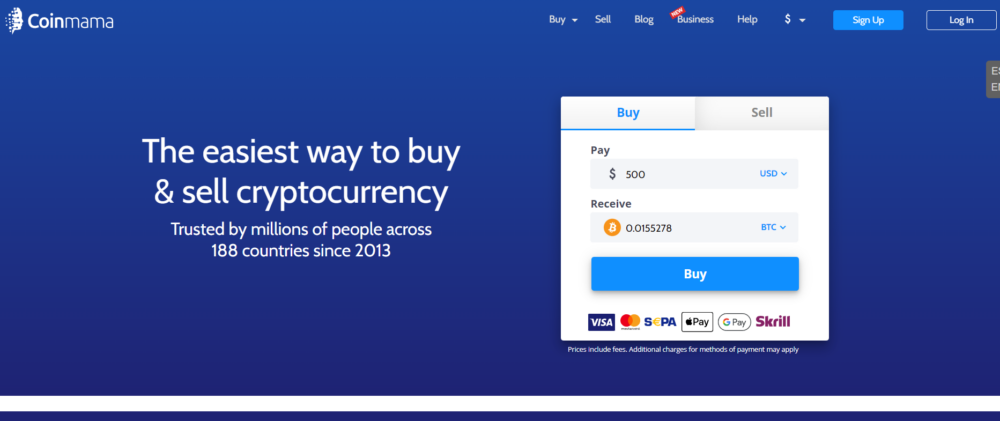 Coinmama is a bitcoin broker that enables buying bitcoins with credit or debit cards. They offer a simple and easy-to-use platform allowing users to buy Bitcoin and Ethereum instantly with a credit or debit card.
It also offers one of the highest limits for buying bitcoins with a credit card. You can buy up to $5,000 worth of bitcoins per day and up to $20,000 per month.
In addition to providing an easy way to buy Bitcoin and Ethereum, Coinmama also allows you to sell your cryptocurrencies as well. So whether you're looking to buy or sell, Coinmama is a great option.
Coinmama: Advantages & Disadvantages
Advantages
Coinmama is a licensed digital currency exchange platform that allows users to buy and sell Bitcoin, Ethereum, and other cryptocurrencies.
The company is headquartered in Israel and was founded in 2013. Coinmama has built a reputation for being a reliable and user-friendly platform, and it offers several important advantages over other exchanges.
One key advantage of Coinmama is that it offers international service. The platform is available in nearly 200 countries around the world, making it accessible to a large number of potential users.
In addition, it supports a variety of payment methods, including credit cards, debit cards, and bank transfers. This makes it easy for users to fund their accounts and start trading.
Another advantage of it is that it offers competitive prices. The exchange regularly monitors the prices of major cryptocurrencies and adjusts its own rates accordingly.
This helps to ensure that users are able to buy and sell at fair prices. Finally, Coinmama has strong security measures in place to protect users' funds and personal information.
The platform uses state-of-the-art encryption technology and stores all user data offline. This provides an extra layer of protection against hackers and other threats.
Disadvantages
One of the most popular Bitcoin exchanges is Coinmama. However, there are some disadvantages to using this service.
First, it has a very high transaction fee of 5%. This is significantly higher than the average fee of 1-2% charged by other exchanges.
Second, it only offers two payment methods: credit/debit cards and bank transfers. This can be limiting for customers who do not have access to these payment methods.
Finally, it is not available in all countries. For example, residents of New York are not able to use the service due to state regulations.
Overall, while Coinmama is a popular exchange with a user-friendly platform, there are some drawbacks to using the service.
Coinmama Verification
Coinmama verification is a process by which we verify our users' identities and confirm that they are who they say they are. This helps to protect both our users and our platform and ensures that all transactions are conducted safely and securely.
There are three steps to our verification process: first, we require users to submit basic personal information;
second, we ask users to upload a government-issued ID;
finally, we may require users to provide additional documentation, such as a utility bill or bank statement.
We take our users' security very seriously, and our verification process is designed to ensure that all of our users are who they say they are.
Thank you for your cooperation!
Step-by-step Guide to Buying Coins from coinmama
Coinmama is a popular cryptocurrency exchange that allows you to buy and sell coins with fiat currency. In this guide, we will show you how to create an account and purchase coins on Coinmama.
First, visit the Coinmama website and create an account.
Once your account is created, you will need to verify your identity by uploading a government-issued ID.
After your identity is verified, you can deposit money into your account via bank transfer or credit/debit card.
Once your money is deposited, you can use it to purchase coins on the Coinmama exchange.
It offers a simple and straightforward buying process, making it a great option for those looking to invest in cryptocurrency.
Why should you use coinmama?
There are many reasons to use Coinmama.
For one, it is a reputable and trusted exchange that has been operating since 2013. It is also very user-friendly, making it a great choice for those who are new to cryptocurrencies.
In addition, it offers competitive fees and a wide range of payment options, making it a convenient option for those looking to buy cryptocurrencies.
Overall, it is a reliable and convenient option for those looking to buy Bitcoin and other cryptocurrencies.
Who Should Use Coinmama?
Coinmama is a bitcoin broker that enables purchasing bitcoins with credit or debit cards. We offer high limits and fast account opening.
It is a great choice for those who want to buy large amounts of bitcoins. Credit card purchases for bitcoin are limited to $5,000 per day and $20,000 per month. However, there is no limit on the number of bitcoins that can be purchased with a debit card.
Account opening is fast and easy and requires no identity verification. This makes it ideal for those who value privacy and want to purchase bitcoins without having to go through an extensive verification process.
In addition, our competitive fees make us a good choice for those who want to get the most bang for their buck when buying bitcoins.
Conclusion- Coinmama Review: Detailed & Complete Guide 2023
As you can see, Coinmama is a reputable and reliable cryptocurrency exchange that has been in business since 2013. We have had nothing but positive experiences with this platform and have never encountered any security issues.
Furthermore, it offers a wide variety of payment methods and allows for the purchase of Bitcoin and Ethereum with both credit cards and cash.
Overall, we highly recommend using it to buy cryptocurrencies. Have you used it before? If so, what was your experience like?
Let us know in the comments below.
Quick Links