You must be looking for a Cointraffic Review, right? Correct? It is natural that whenever anyone joins a network, he/she looks for the reviews first, to see whether it is legit or not.
We have therefore presented a comprehensive review of Cointraffic in this article demonstrating its advantages over other cryptocurrency advertising networks.
Cointraffic Review: What Is Cointraffic?
Cointraffic is an Estonian ad network for bitcoin and cryptocurrencies. This Bitcoin ad network has two revenue models: CPM and Pop.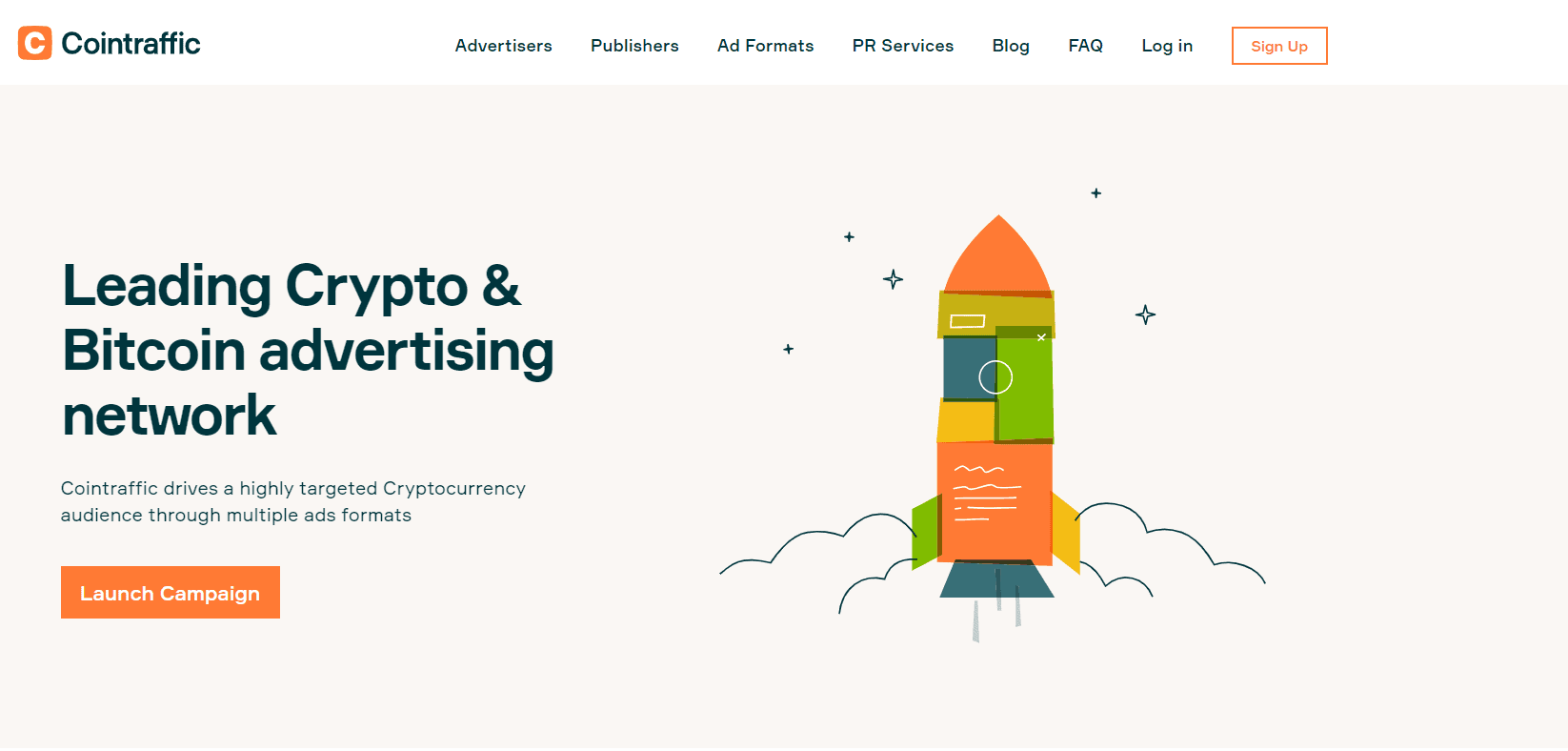 BitMedia Bitcoin ad network is a viable alternative. There are over 400 publishers and 2000 advertisers on this Bitcoin ad network. Only high-quality crypto-related websites can be approved by Cointraffic. Their review process takes a maximum of three days.
Cointraffic Review: Requirements To Fulfill
To use Cointraffic there are some criteria that we all need to fulfill. So have a look at that before using the same.
Sites must comply with regulations

Domain names with top-level domains

Be related to Bitcoin or cryptocurrencies

No adult, PTC, proxy, virus, spam, or illegal content.

A faucet site must receive at least 10,000 unique visitors per month.
Cointraffic offers its publishers and advertisers a set of numerous features.
Cointraffic For Advertisers
Would you like to promote your business? Struggling to find a good website where you can invest your hard-earned money?
Your business would benefit greatly from the use of Cointraffic if yes. The best bitcoin advertising network is Cointraffic, which is used by thousands of advertisers to promote their businesses.
Create an ad campaign for your business and deliver it to your targeted audience so that there is maximum engagement and conversions. Generally, the more conversions, the more money you'll earn.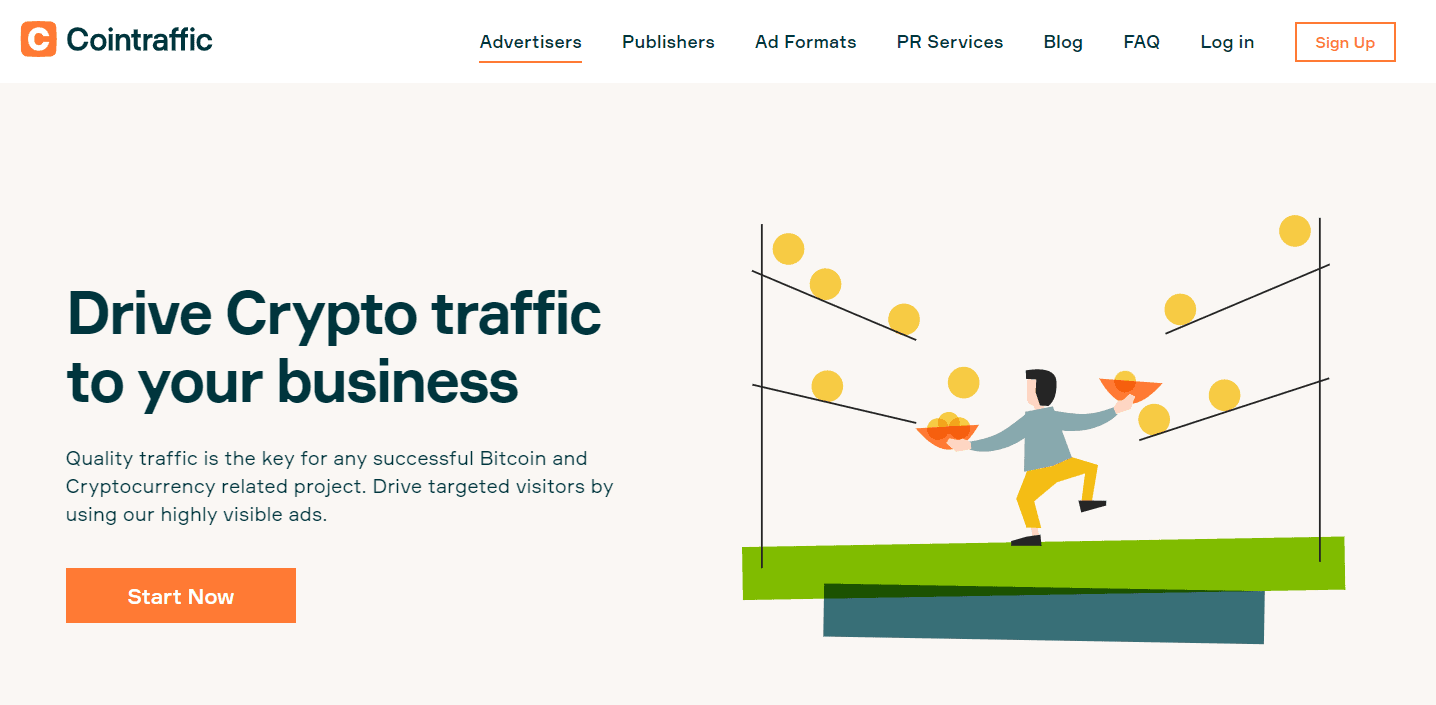 The process of creating a campaign requires only three simple and easy steps. You should first choose the ad formats you want to use through the Cointraffic self-service tool.
The second step is to fill out some of the campaign details, and the third is to top up the budget. The campaign will be reviewed by Cointraffic and approved in a short period of time once it has been created, which is another fantastic feature of Cointraffic.
As an advertiser, Cointraffic offers many advantages.
Benefits:
A few of Cointraffic's advertisers benefit from the following features.
Conversions are higher with targeted and quality traffic.

A variety of ad formats are available.

Quick launch of campaigns.

The CTR (Click Through Rate) is high.

System for reporting performance.

Easy-to-use tool for creating campaigns.

Assistants and personal managers.

Various payment methods are available for timely payments.

They provide live support 24×7.
Cointraffic For Publishers
If you are a publisher who has been looking for ways to earn money from your website, Cointraffic is the perfect choice for you as it is known for providing the best Crypto and Bitcoin Ad Network that has all the solutions for both publishers and advertisers.
By monetizing your website with highly targeted Crypto ads, you can generate streams of revenue with Cointraffic.io. There are various ad formats you can use on your website, including banner ads and pop-under ads.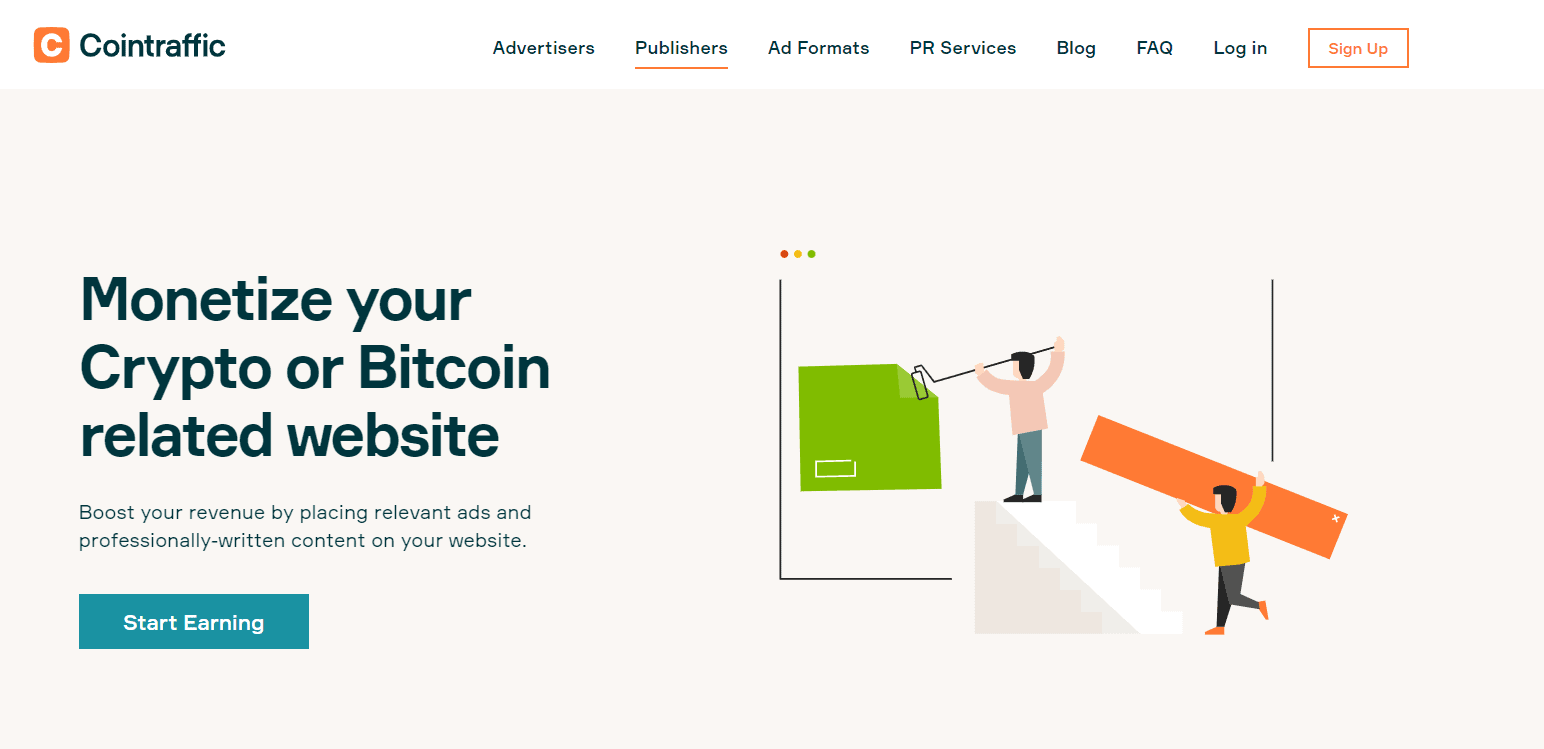 You'll notice a big difference in your earnings after setting up Cointraffic. Publishers can use Link shorteners, affiliate marketing, and advertisements to earn even more from their website.
But getting approved on Cointraffic isn't so easy because they reject sites that aren't related to Cryptocurrency or have poor-quality content. So, before applying to this advertising network, make sure that you comply with all of the rules and regulations.
Let's talk about some Cointraffic publisher benefits.
Benefits:
Cointraffic provides its publishers with the following features.
The company accepts traffic from around the world.

As a result, commissions are high.

CPM, Pop-under ads are the revenue models.

Easy to set up multiple ad formats.

Utilizing AI to optimize ad placements maximizes revenue.

A fast and efficient method of processing payments

Thresholds minimum

Payment methods include bank transfers, bitcoin wallets, etc.

Live support available 24/7.
Why choosing Cointraffic.io worth it?
It is absolutely worth it to choose Cointraffic! However, why? There's no doubt that many people wonder why Cointraffic is better than other Crypto Ad Networks.
Since you've already seen Cointraffic's popularity and its great reputation in the marketplace due to the quality that it provides its publishers and advertisers, you're already familiar with how popular Cointraffic is. Several advertising campaigns have benefited from its experience in the Cryptocurrency industry.
The ad formats in Cointraffic are responsive to desktop and mobile devices. Advertising formats on the site include in-page banner ads, slide banners, background ads, pop-under ads, header banners, sticky banners, and native ads, among others.
Therefore, this is the best way to maximize your revenue as a publisher by using these different ad formats. There are tons of premium features that its users can use to generate streams of income with its Bitcoin Advertising Network.
Quick Links:
Conclusion: Cointraffic Review 2023
A majority of the sites that show ads in this Bitcoin advertising network are news sites, calculators, communities, and faucets. Traffic from low-quality sites or bots won't work with Cointraffic.
Revenue is determined by user numbers, niches, visitor locations, ad campaigns, and ad placements. You can share your experiences below if you have used this Bitcoin advertising network. I hope this Cointraffic review is helpful for you.