In this blog, I am going to discuss How To Easily Create a Bootable USB 2022– Quick Working Methods
To create a bootable USB drive manually, we can use either the Command Prompt or bootable USB maker software.
Here is step by step to create a bootable USB drive as the Windows installation media.
To create a bootable USB drive as a Windows installation media, the only thing you require to make a bootable USB is at least a 4 GB minimum capacity flash drive. A larger capacity is better.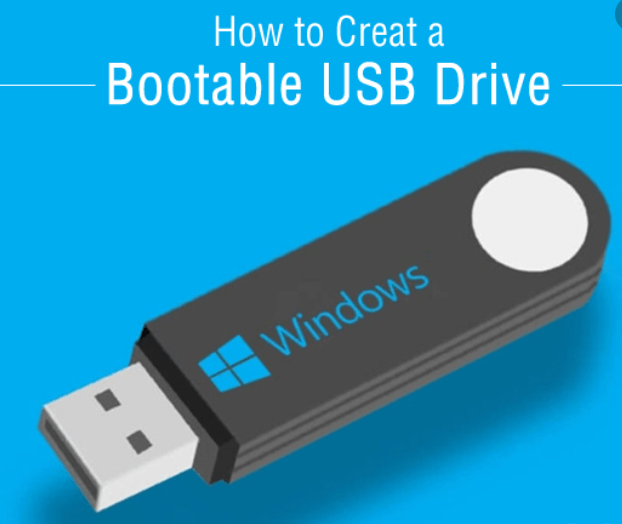 Various Steps to Create a Bootable USB Drive
Step 1: Using DISKPART Command
Plugin your USB flash drive in your computer. Run the Command Prompt as administrator.
For this, right-click on cmd and select "Run as administrator".
Type diskpart on cmd screen and hit enter.
Type list disk and hit Enter to view active disks on your computer. There will be a list of disks shown as Disk 0 for the hard drive and Disk 1 for your
USB flash drive with its total capacity.
For proceeding further you have to select disk 1 for this type select disk 1 and hit enter.
Type clean and hit Enter to erase all of the data in the drive.
Type create partition primary and hit enter it will create a primary partition and it will be now seen as partition 1.
Type select partition 1 and press enter for selecting partition 1 and setting it up as an active partition.
Type active and hit enter for activating the current partition.
Type format fs=ntfs quick and hit enter it will Format the current partition as NTFS file system quickly.
Type exit and hit Enter. This will exit the DISKPART program but don't close the cmd window, we will still need it for the next step.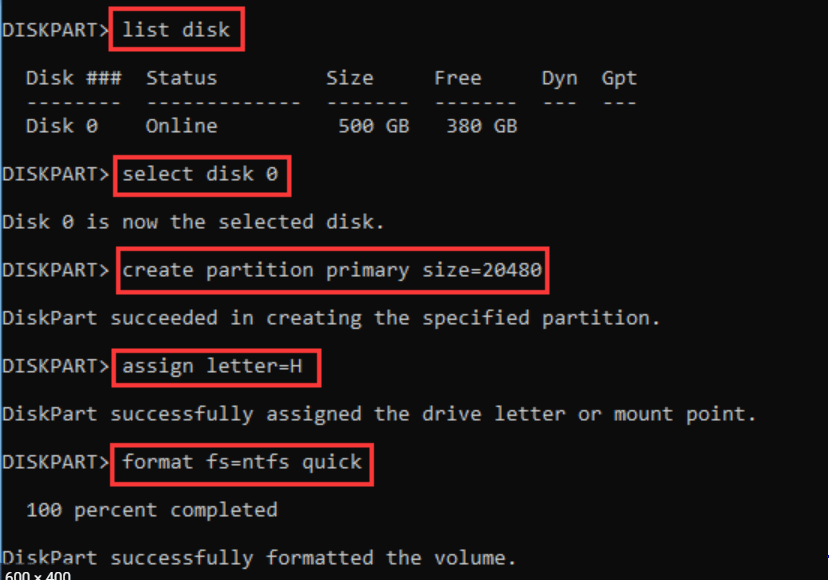 Step 2: Creating a Boot Sector
After completing the above steps you have to set the path to the executable file in your windows saved folder, make sure that in your windows folder you have the boot folder with the bootsect executable file in it.
Type cd boot and hit Enter. Active directory changed to F:\boot>.
Type bootsect /nt60 d: and hit Enter. Creating a boot sector on D: drive (USB flash drive).
Type exit and press enter to close the cmd.
Now, we have successfully made a bootable USB drive, and the flash drive is ready to be used as a boot media.
Step 3: Copying Installation Files
For installing Windows from this newly created bootable USB drive, we just need to copy the installation files of the windows to the flash drive.
To do this, open the Command Prompt, in cmd screen type xcopy f: \ *. * d: \ / E / H / F and then press Enter.
When all the files are copied to the flash drive, the bootable USB drive is ready to be used for installing Windows.
Quick Links
FAQs | Create a Bootable USB
🤔 How do I create a bootable USB drive?
Open the program with a double-click. Select your USB drive in "Device" Select "Create a bootable disk using" and the option "ISO Image" Right-click on the CD-ROM symbol and select the ISO file. Under "New volume label", you can enter whatever name you like for your USB drive.
🤷‍♂️ Are all USB drives bootable?
Any modern USB stick emulates a USB hard drive (USB-HDD). At boot time, the BIOS can be configured to check the USB stick to see if it has been marked as bootable with a valid boot sector. If so, it will boot just like a hard drive with similar settings in the boot sector would.
🙋‍♀️ How can I tell if my USB is bootable?
Download MobaLiveCD from the developer's website. After the download is complete, right-click on the downloaded EXE and choose "Run as Administrator" for the context menu. Click on the button labeled "Run the LiveUSB" in the bottom half of the window. Chose the USB drive you want to test from the drop-down menu.
🤙 Is ISO file bootable from USB?
If you choose to download an ISO file so you can create a bootable file from a DVD or USB drive, copy the Windows ISO file onto your drive, and then run the Windows USB/DVD Download Tool. ... This allows you to install Windows onto your machine without having to first run an existing operating system.
Conclusion | Create a Bootable USB 2022
As you can see that there are many options available for you to create a bootable USB Drive.
Just one of them and which suits you and easily follow the instructions in the specified method above and start to create a bootable USB Drive.
You can also just choose one of the software listed above so that you can create a bootable USB drive with ease.
I hope this post suits your purpose well.
Don't forget to share this post with your friends, family, and colleagues on the entire social media platform.