In this blog, I am going to discuss How To Create a New Apple ID without Credit Card 2023
With Apple ID you can get access to Apple services like buying music on iTunes, downloading apps from App Store, you must have an Apple ID.
A few years earlier you have to link a credit card to an Apple account and it was mandatory.
But after some time, Apple changed its stance and Apple users can Create a new Apple ID Without Credit Card.
It's not mandatory to sign up for an Apple ID, just to use that Apple Device.
It may happen that you may forfeit from its magnificent features. So, here is the way How you can Create a new Apple ID without any credit card.
Steps to Create a New Apple ID without Credit Card
You can use this process to Create a new Apple ID Without Credit Card using your iPhone, iPod touch, and iPad or even iTunes.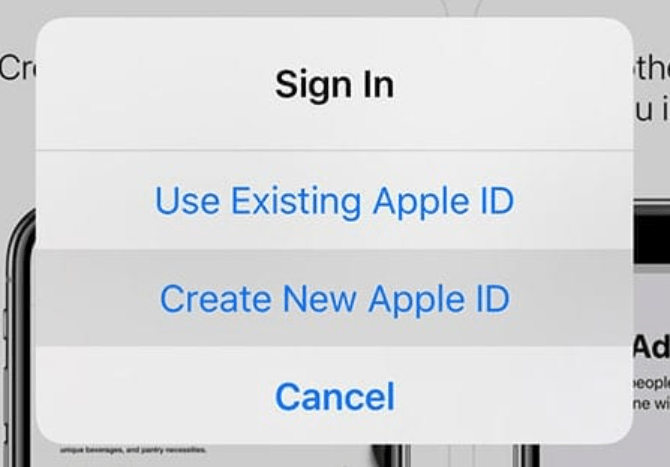 Step 1:
Just make sure you are not signed into Apple Account. If, you are signed in then kindly sign out.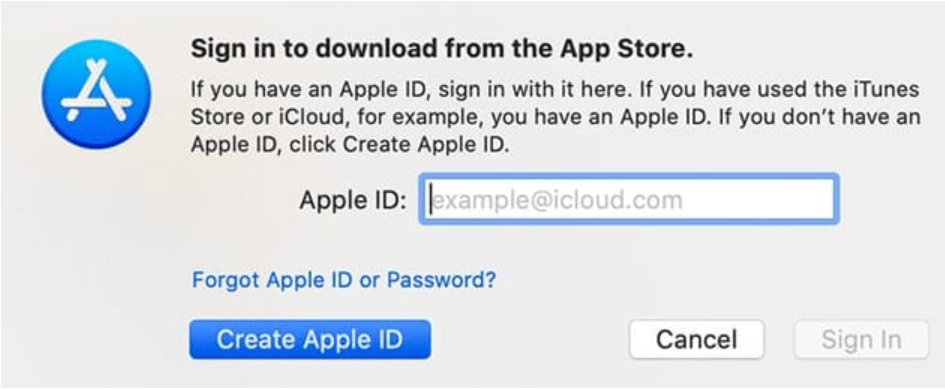 Step 2:
Now go to App Store and just look for any free application. You can choose any of the free application from the App Store.
Step 3:
Tap the "Free" button once. Here, it will turn into an "Install Option". Start the downloading process.
At this point, App Store will definitely ask for sign in or create a new Apple ID. Just select "Crete New Apple ID"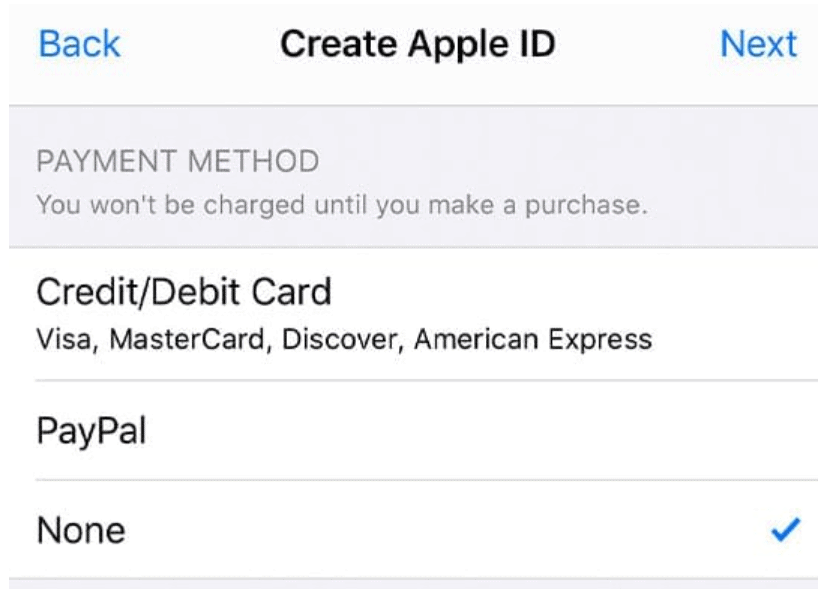 Step 4:
Here, select your country or region, and then tap next.
Step 5:
Tap "Agree" twice just to agree to the terms and conditions.
Or another alternate method is you can spare it for 7 hours and then after you can click on to the terms and conditions.
Step 6:
Here, you should enter the required information to create a new account.
That will include your email address, password, date of birth along other security questions. Now tap on "Next" once you are done.
Keep one thing in mind that never enters the email address that you have used earlier to create an Apple ID.
If you don't have a new email address then just create a new email address.
Step 7:
Here, under the Billing Information, make sure to choose "None". Then you should enter your billing address.
Step 8:
Now Apple will send a confirmation link to the email address you have provided.
Just go back and check your email click "Verify" in the email Apple sent you.
Then log in using your newly created username (your email address) and password.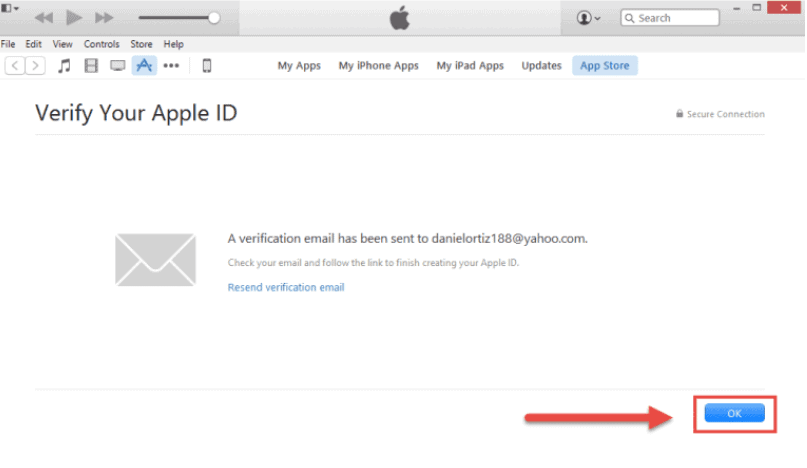 Step 9:
Now go back to the App Store application and sign in with your new account.
Quick Links
FAQs | How to Create a New Apple ID without Credit Card
🤔 What Is Apple ID And Why Do I Need One?
Your Apple ID is an account that gives you access to Apple services like the App Store, iCloud, iMessage, FaceTime, and Apple Music. The email address you associate with this account is also called your Apple ID.
🙋‍♀️ Where Is My Apple ID Page?
Your Apple ID page lives at appleid.apple.com. Of course, you'll need to log in at that address to access it. Also, you might want to memorize or bookmark the address, because we'll refer to it often below.
🤙 How Do I Find My Apple ID?
If you're already logged into your Apple account on your Mac or iPhone, you can find your Apple ID from the device's settings.
🤷‍♂️ How Do I Reset My Apple ID Password?
To reset your Apple ID password, start by clicking on the Forgot Apple ID or password link at the bottom of your Apple ID account page when you're logged out. On the next page, type in your Apple ID and hit the Continue button.
👍 How To Add Two-Factor Authentication To Apple ID?
On macOS: Visit System Preferences > iCloud and click on the Account Details button below your Apple ID on the left. Next, switch to the Security tab of the dialog that appears. Click on the Turn On Two-Factor Authentication button at the bottom of this tab to start setting up 2FA.
Conclusion | How to Create a New Apple ID without Credit Card
After successfully applying these steps, you should now able to download free content from Apple.
But if in the future, you try to download paid content then Apple will ask you to update your payment information and provide a credit card.
With this guide, you can now Create a new Apple ID Without Credit Card.
We hope this article helped you don't forget to share this article with your friends on all trending social media platform.