In this blog, I am going to discuss Quick Way To Customize Screensaver Settings 2023 Windows 10.
Are you fed up with seeing the black screen on your computer when it is not in use for a while?
So, you should go to a screensaver. Basically, screensavers are a computer program that fills the screen with images or abstract patterns.
It gets activated when you are not using your computer for a particular period of time.
The main reason behind the screensaver was to prevent phosphorus burn-in CRT (Cathode Ray Tube) and the Plasma monitors.
If you are using an LCD monitor then you don't need a screensaver. Colorful and animated screensavers look good and it sometimes gives you a feeling of freshness.
Nowadays we are using an LCD monitor and we don't need any screen savers, but many people use the screensaver on their computer just for fun.
Windows 10 comes with six built-in screensavers. So, if you want to Customize the screensaver in Windows 10, then go through the complete article and follow the instruction carefully.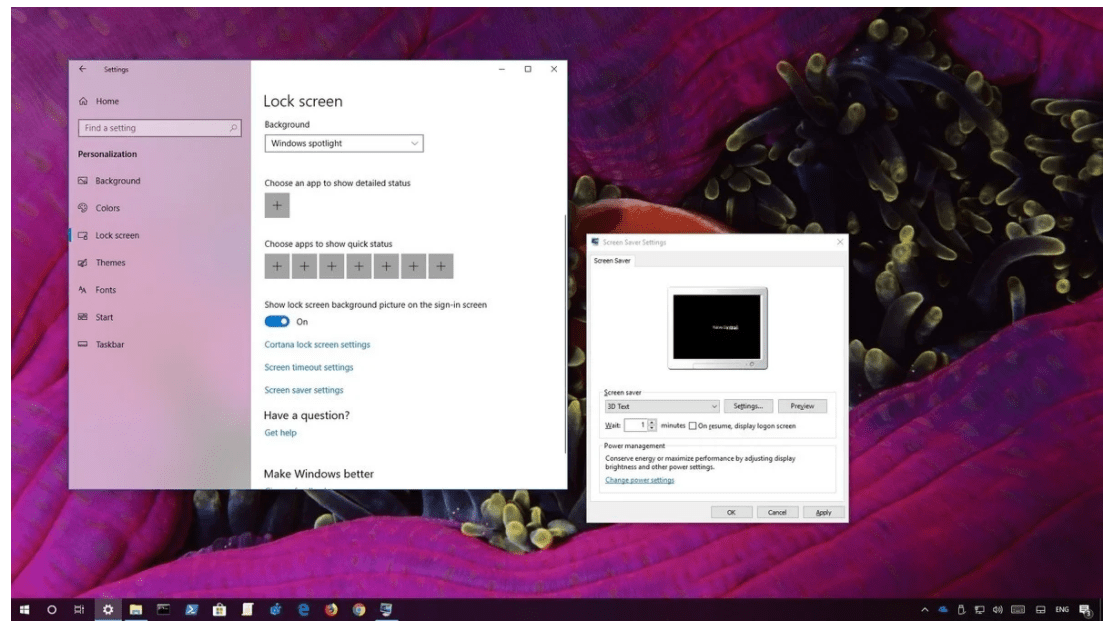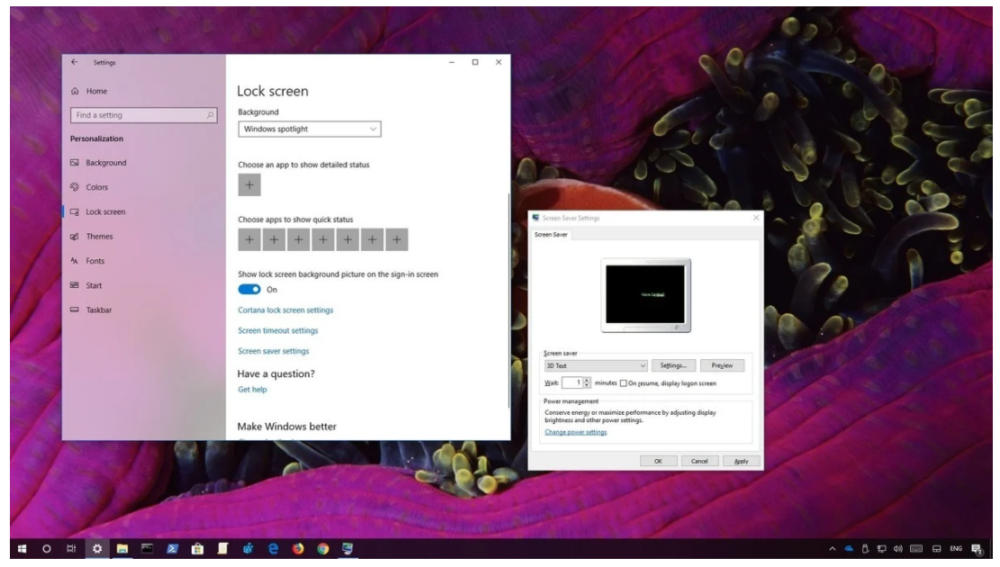 Customize Screensaver Settings in Windows 10
You can simply get to screensaver settings directly by typing "Screen Saver" right in the taskbar search box in the lower-left corner of your system.
Now click on the "Change Screen Saver" and directly it will take you to Screen Saver settings, where you can easily adjust the settings according to your need.
Alternatively, just right-click on your Windows 10 desktop, and select Personalize. Now open the Personalization settings and click on Lock Screen in the left pane.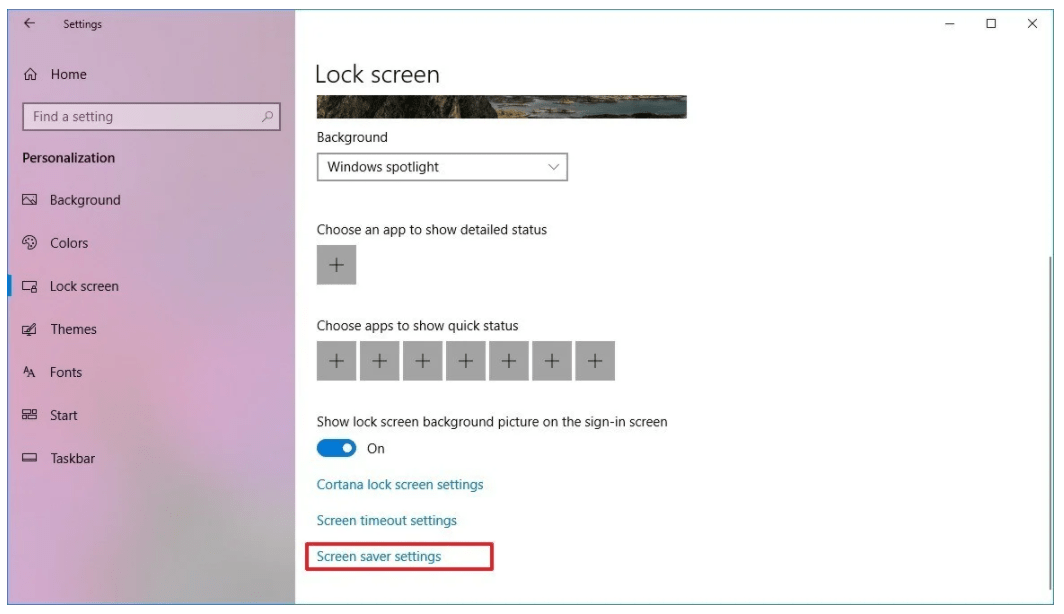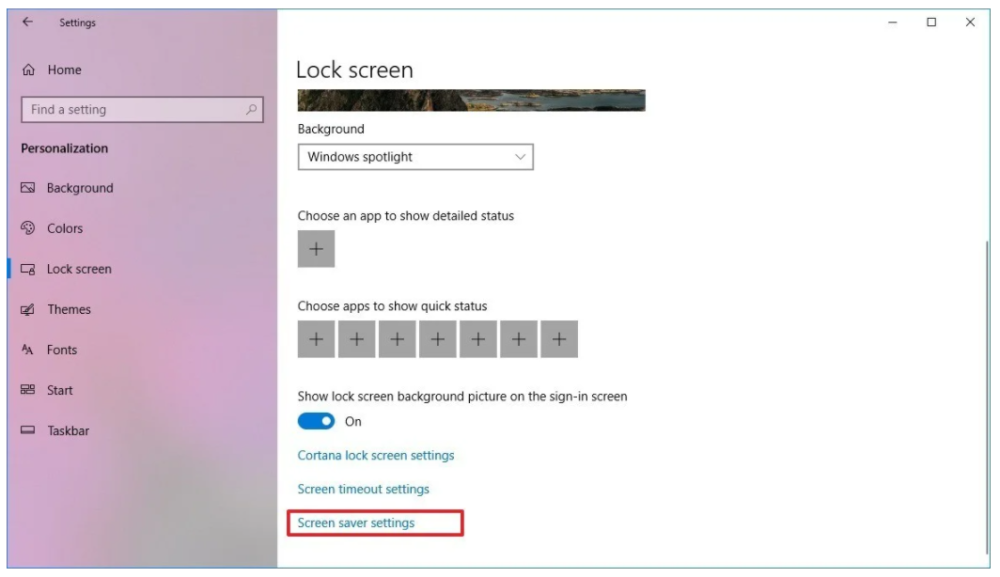 Now scroll down to the Lock Screen settings and click on the Screen Saver Settings.
Here the following window will be open and you can adjust the settings according to your preference.
Here, by default Windows 10 offers the following six screensavers. Just select the screensaver from the drop-down menu along with default settings.
The 3D Text screensaver lets you customize the text and many other things.
Here the photo screensaver lets you display your favorite photos as the screensaver.
Once you are done, just click on save and exit.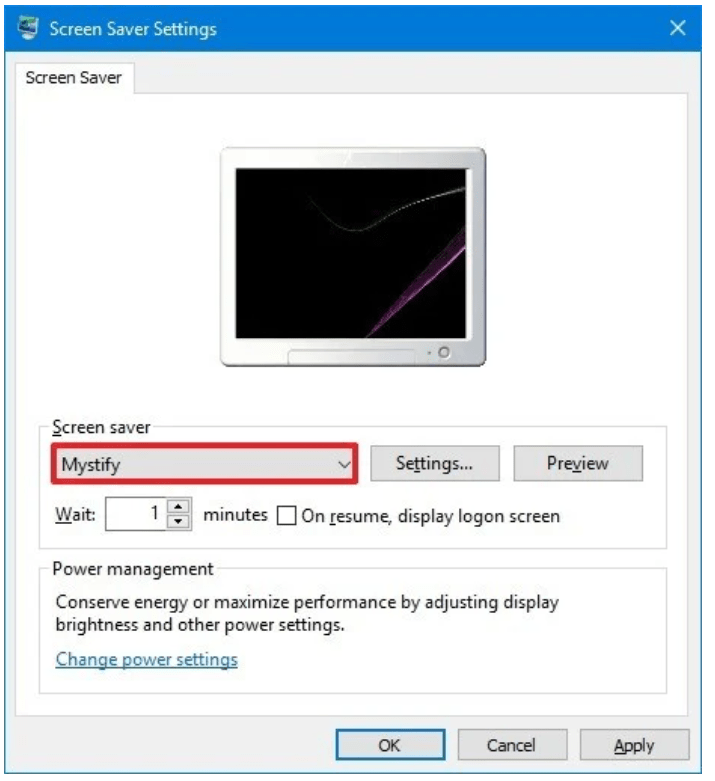 Quick Links
FAQs | Customize Screensaver Settings in Windows 10
🤔 How do I customize my screensaver in Windows 10?
Open Settings. Click on Personalization. Click on the Lock screen. Click the Screen saver settings link. Under Screen saver, use the drop-down menu, and select the screen saver you want to use.
👉 How do I turn on my screensaver?
Open your phone's Settings app. Tap Display Advanced. Screen saver. Tap When to start. Never. If you don't see When to start, turn off the Screen saver.
🙋‍♀️ Why can't I change my screen saver settings?
If your screensaver isn't working, there is a good chance it isn't enabled or configured the way you need it to be. To check the screen saver settings, Right-click on the Start Menu button and select Control Panel. Click on Appearance and Personalization, then click Change Screensaver under Personalization.
🤷‍♂️ How do I bypass screen saver settings?
Press Windows key + R and type gpedit. Double-click on the policy labeled "Enable screen saver". Set it to Disabled if you want to turn off the screen saver. After disabling, all the screen saver settings options will be greyed out.
Conclusion | Customize Screensaver Settings in Windows 10 2023
Now you can Customize Screensaver in Windows 10 with this guide more easily.
I hope this article suits your purpose well. Share this post with your friends on all trending social media platforms.