With DX already impacting Indonesian commerce and infrastructure in new and radical ways, and wireless offering the potential to unify Indonesia's dispersed population, we look at how technologies might evolve, for example from IoT/analytics to AI and machine learning, the blockchain, realities from augmented to virtual, Edge computing …
What will these mean for doing business and running Government? What data infrastructure will be required to drive digitalisation? And how will this all shape the coming generations of customers?
DCD>Indonesia 2019: Why Should You Attend?
Date: June 19 2019
Venue: NEW VENUE FOR 2019 – Hotel Mulia Senayan Jakarta , Jakarta
Indonesia is on the cusp of reaching a level of tech-based evolution that will drive business and Government forward, increase prosperity and alter the balance of tech power in South East Asia and beyond.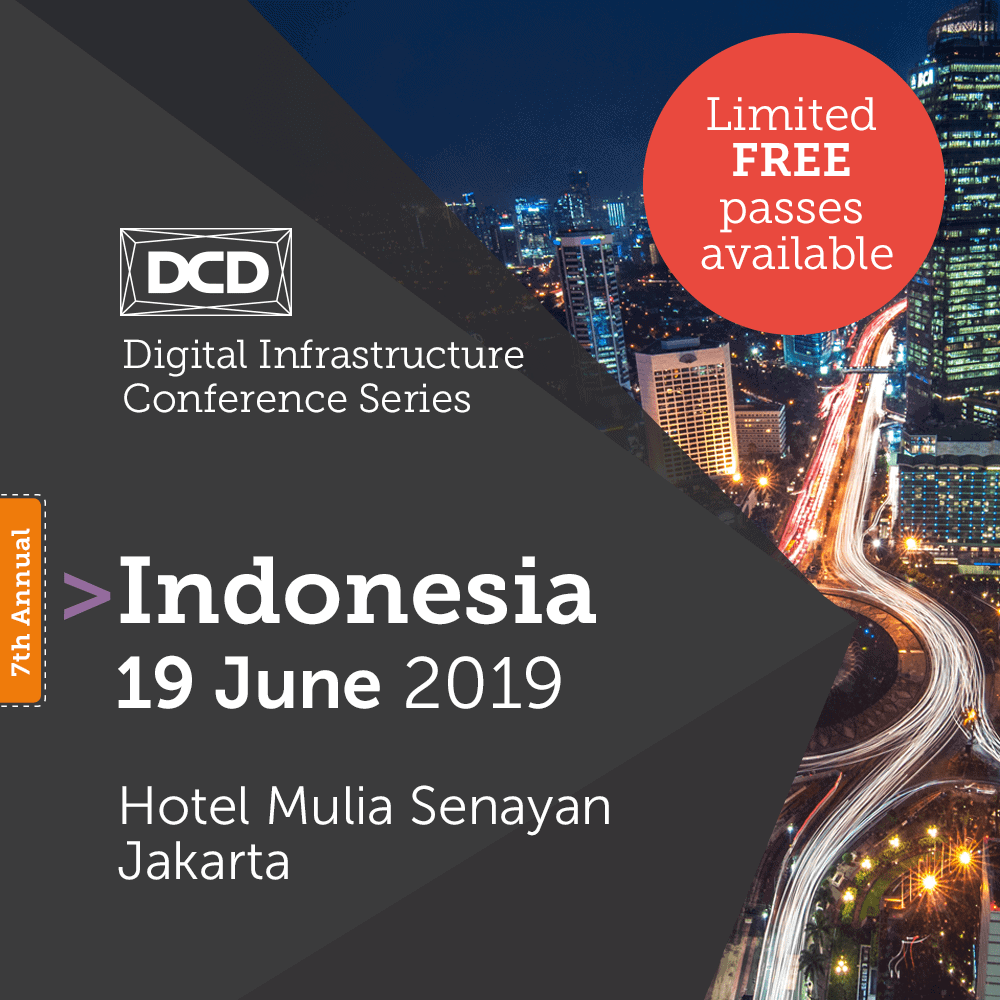 The 7th annual DCD>Indonesia conference & expo is all set to return to Jakarta on June 19, 2019 with the brand new theme of "Beyond machines: How risk strategies, skills and business vision drive data centers & cloud."
Tailored for Indonesia, the event will bring together the region's data-center & cloud infrastructure eco-system, allowing you to connect with 750+ senior IT experts. You will have the opportunity to share best-practice with counterparts, as well as showcase the technologies enterprises can adopt to remain competitive and prepare for the new digitalized world.
What will the technological leap forward mean for Indonesian businesses, Government, citizens as well as for the data centers, cloud and colo providers, IT services and system architects who will make it possible?
DCD Indonesia 2019 will identify and bring to life the business opportunities and the challenges that new technologies and innovations are already bringing, for in-house data centers, cloud and colocation, and their clients in Indonesia.
14 sessions of powerful & thought-provoking presentations, DCD Indonesian Awards Commendations, 6 interactive roundtable discussions, 4 compelling panel sessions & debates to prepare you for the new, digitalized world and to ensure the choice of the right data infrastructure to ensure competitive advantage.
Speakers
Dz Shing Lim, (Head of Facilities Engineering), Bridge Data Centres

Aaron Tan Dani (Chairman),  IASA Asia Pacific

Arya N Soemali(IT Services Director), Lintasarta

Bambang Trisilo (Head of Information Technology),PT Asuransi Ramayana Tbk

Darren Hawkins (President), Polymer Connected and many more…
Limited Free Passes Available!! Hurry!!