DMWF Expo Global will be organized on 23rd and 24th May 2019 in London this year. Read here to find out how it can help you guide in better business investing.
 DMWF Expo Global 2019: How It Boosts Your Business?
Has the chatbot bubble burst or is it the artificial intelligence (AI) tactic your company is missing?
The 5 things you should consider before investing. There has been a huge rise in the number of companies using chatbots but what are the benefits and is it right for your business?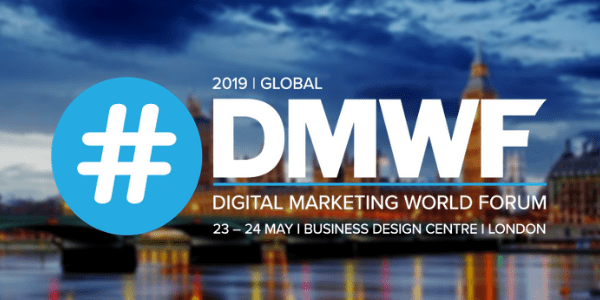 Early in 2016, we saw the introduction of the first wave of AI technology in the form of chatbots. With research showing that customer service is the most important factor to success and a staggering 83% of shoppers need online support – it seems like every entrepreneurs' dream, low running costs; fast, 24-hour customer service; increased customer engagement; better lead
generation, qualification and nurturing; automated consumer data analysis and insights.
There are so many advancements in Martech solutions, and it can sometimes feel like a mind field knowing what is right for your business. Hundreds of marketing and technology experts are all meeting at #DMWF in the London Business Design Centre. There will also be an inspiring talk on chatbots and virtual assistants on 23 rd May, Rob Mansfield, Head of Digital Content at Age UK, is
discussing the topic & Humanizing the Customer Experience using AI" on day 1 of the conference and
expo at 12:10pm.
Since 2016 there has been a huge rise in the incorporation of chatbots, around 80% of businesses are forecasted to be using them by 2020, saving businesses around $8 billion by 2022, but what are the pitfalls and is a chatbot right for your business?
Questions any business owner should ask themselves before investing in a chatbot:
1) Are bots sophisticated enough for our needs? – Before making the initial investment you will need to think about your customers' needs. Will your enquiries/complaints need a personal touch? Are they quite complex?
2) Are your customers of the older generation? – Ask yourself what the demographic of your customer base is. I distinctly remember when I spent around half an hour talking my Mum through attaching a document to an email, and that was it, at the ripe old age of 15 I realised that the older generation and tech generally don't go together. I myself have become very annoyed/confused when talking to a robotic and sometimes nonsensical chatbots, so I can't imagine what it's like for the older generation.
3) Do you have a demand on social media? – I get it, chatbots are the brand-new shiny toy and you might be tempted just because it would look "cool" on your Facebook page or on your website. BUT if your customers don't use social media to engage with you then do not invest, as it will be one lonely chatbot.
4) Bots Can Damage Your Brand – If the chatbot isn't sophisticated enough for your business, and your customers have bad experiences using it, then this type of investment could have a negative impact on your brand
5) Do I have the right security practices in place? – Chatbots must collect and store data so fundamental security processes that govern where data is stored, who is using it, and what they are allowed to use it for must be in place. Employees must also be trained in chatbot protocols to guard against phishing scams. In particularly sensitive industries, chatbot communication should be encrypted.
Don't get me wrong, chatbots are great for all the reasons stated above and it is a dream solution for many entrepreneurs; but just because they're great for most businesses, doesn't mean it will necessarily work for every business.
Join business leaders at the #DMWF event in London, Business Design Centre, and listen to the articulate and informative talk on chatbots, with a Q&A at the end. Rob Mansfield will cover:
 Getting to grips with chatbot terminology
 Where do you start: should you do one and how do you know?
 What is and isn't possible?
 the challenges and successes
 10 things you need to know before you build one