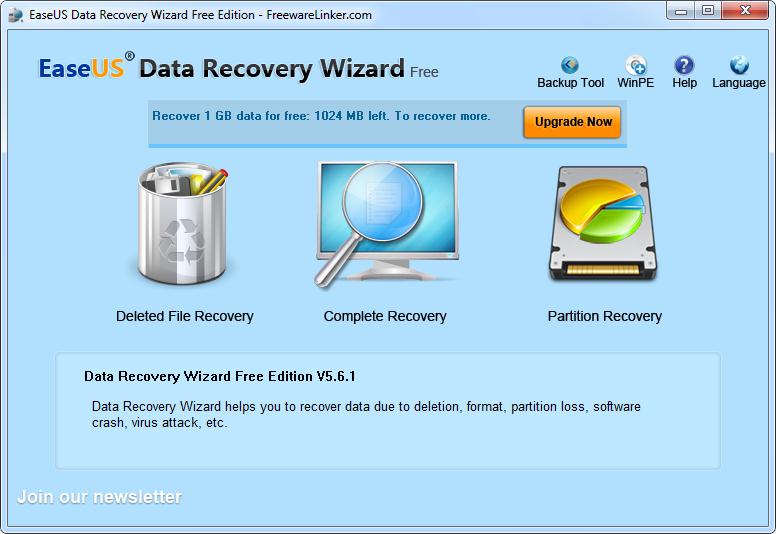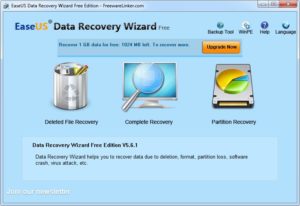 EaseUS Data Recovery Wizard- Professional Review 2023 March Free Download
EaseUS data recovery wizard is great when it comes to recovering deleted files even if you have already emptied your recycle bin or have deleted files directly. EaseUS can be used for recovering data from USB drives, your hard drive, memory cards, etc. It is compatible with dynamic disks and all Windows file systems from FAT to EXT.
It can even skip the bad sectors on its own, which means scans will finish quicker. EaseUS is a fully functional software that also comes with a recovery limit of 1 GB. If you want to recover more data, you will need to upgrade to the paid version. The latest version of the software has an improved user interface and also features compatibility with Windows 8.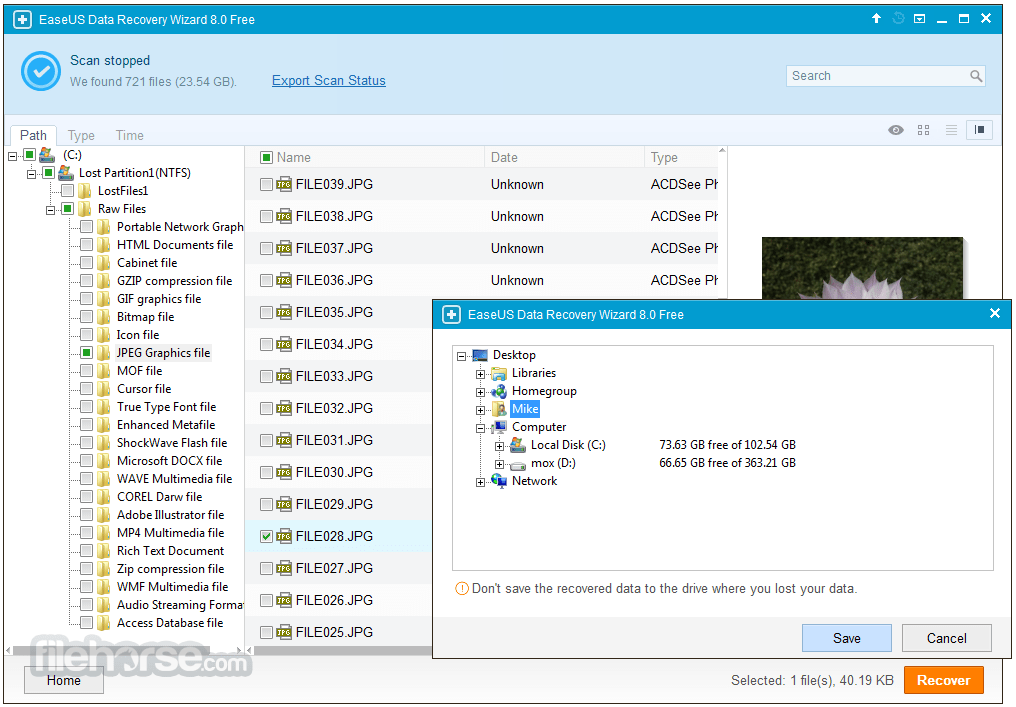 Just like its name, the software uses a wizard that offers you three choices; in the beginning, complete recovery, partition recovery and deleted file recovery. It has quite a detailed help file for you to refer to as well.
You will enjoy seeing this program in action. Even if you don't have anything worth recovering, try it out with something; anything. Just make sure it's not sensitive data. Yes, the software will most probably be able to recover it, but there's no point in being stupid now; is there?
Also read:
Features
This software comes with a list of features which is unusually lengthy. The program can restore files that have been deleted accidentally from a system that is working otherwise. It can even work with drives which aren't recognized anymore. This may just be because they were formatted accidentally. If you've deleted a partition by mistake, have no fear, this wizard can restore it for you.
Some of the recovery types here include the ability for the users to create disk images and copy corrupted drives. You will then be able to use the image instead of having to use the original drive, which means there will be no chance of corrupting your valuable data accidentally if any mistakes are made.
The first screen of this tool will allow you to search for lost files automatically or you could search for files by type. It is also possible for you to go for an option where you ignore the bad sectors. This software is able to quickly find files when used in auto mode, displaying the results in separate, tabbed windows. You simply select the files you want to recover and click on next.
You will then have to choose an output directory on a screen which also showed the capacity of each drive. The recovery operation finished almost instantly. You then click on the drive screen in the notification bar and the destination folder will open up showing all your recovered data ready for use.
Most users just want to recover a specific amount of data and the 1 GB limit is more than enough for this. If you are looking for something specific, go for it. If you want to recover more data, use the free tool first and get a feel for it. Once you're satisfied, get the paid version and recover as much data as you want.
Functions
This software is a one-stop solution which allows you to recover just about any data from your hard drive. It's a comprehensive recovery freeware, which can be used for recovering deleted folders or files even if they have been removed from the recycle bin, formatted, lost during partition, virus attacks or system crashes.
It can restore files from dynamic disks, formatted disks, lost partitions, deleted partitions, etc. with the original storage paths and file names. It has been designed with a wizard mode, which makes the whole process of data recovery a whole lot easier even if you have never done this before.
This free software ensures precise and safe delete and format recovery against a number of threats, including drives, which are corrupt or formatted, file deletion, missing critical structures for file systems, crashed applications, partitioning problems, computer viruses, etc. When you have to deal with data loss, there's no better solution than the EaseUS Data Recovery Wizard.
Also read- Top 10 Best Rated Antivirus 2018: Best Antivirus Comparison
Lost File Recovery
This software has a recovery rate of 99.99% when it comes to hard disks. That is absolutely amazing wouldn't you say? All the missing data was recovered from our drive except for some Office documents.
It performed slightly poorer when it comes to solid state drives. But it did manage to find all of our document files during that search. Likewise, it was also able to recover almost all picture files from the SSD. It did miss a few however while recovering files from the microSD car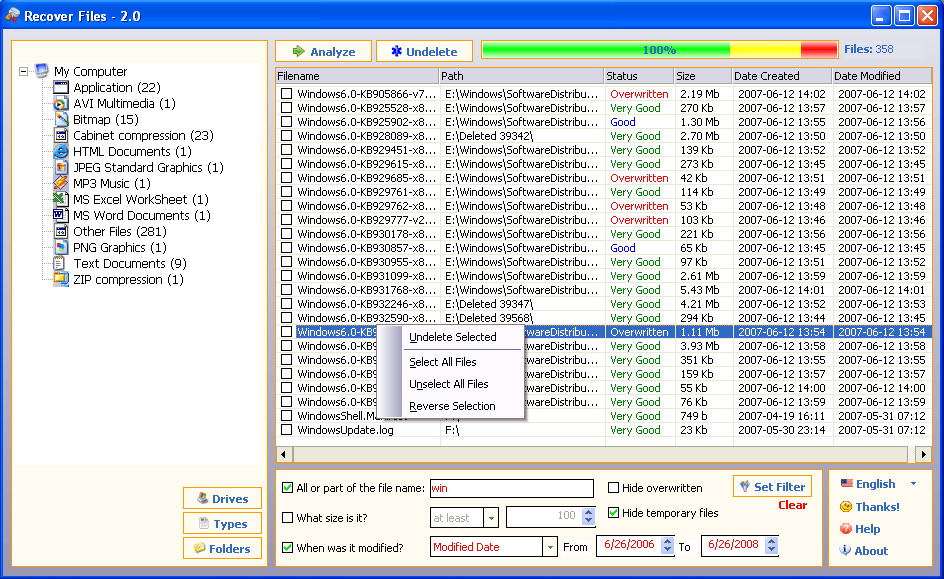 Reformatted Drive Recovery
During testing, the wizard returned great results as far as recovering files from reformatted drives is concerned. It had the highest possible recovery rate on hard drives. It was able to recover 79%. As far as the SSD is concerned, it was able to recover 67% and performed slightly better on the microSD where it could recover 68%. The main weakness of the software is trying to recover files from solid state drives.
The software is known to be a great help when it comes to support too. What it's provided in terms of Data Recovery with the Wizard is truly remarkable. The user manual can be downloaded in PDF form which makes it easy to search through. It is very well written and is concise and to the point.
There are references to the various avenues of support too. As is the case with most recovery software out there, remember to read through the documentation very carefully, before you attempt a recovery on your own.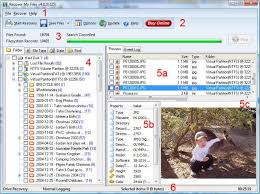 Pros
This software is good for drives that have lost logical data
Cons
Conclusion : EaseUS Data Recovery Wizard- Professional Review 2023 March Free Download
The EaseUS software lacks some of the advanced tools for recovery which you would find on other software, but it is very easy to use. Most of the functionality is not at all challenging and you will be able to start on your data recovery mission a lot quicker since you won't be spending too much time waiting for results. Hope you liked the review, keep in touch for more updates.