The Elementor Cloud Website is an end-to-end solution for Web Creators that combines its well-known no-code builder with its new premium hosting service.   
On February 22, the Elementor Cloud Website was formally unveiled. This significant rollout means that Elementor is moving closer to being a one-stop-shop for all things WordPress website development.
Elementor has over 10 million active downloads, and today about 7.1% of the world's top 10 million websites are Elementor-powered. Web Creators recognize this as a force to be reckoned with.
Entrepreneurs who want to create websites must have access to a secure and high-performance hosting service where they can freely build them. Elementor Cloud Website is precisely that.
Elementor Cloud Website enables web developers to concentrate on what matters most – building their ideal website – by providing secure built-in hosting.
Are you a freelancer or agency in web design and development looking to accomplish tasks more quickly? To obtain the greatest results, Read our expert's Duda review.
Elementor Cloud Website 2023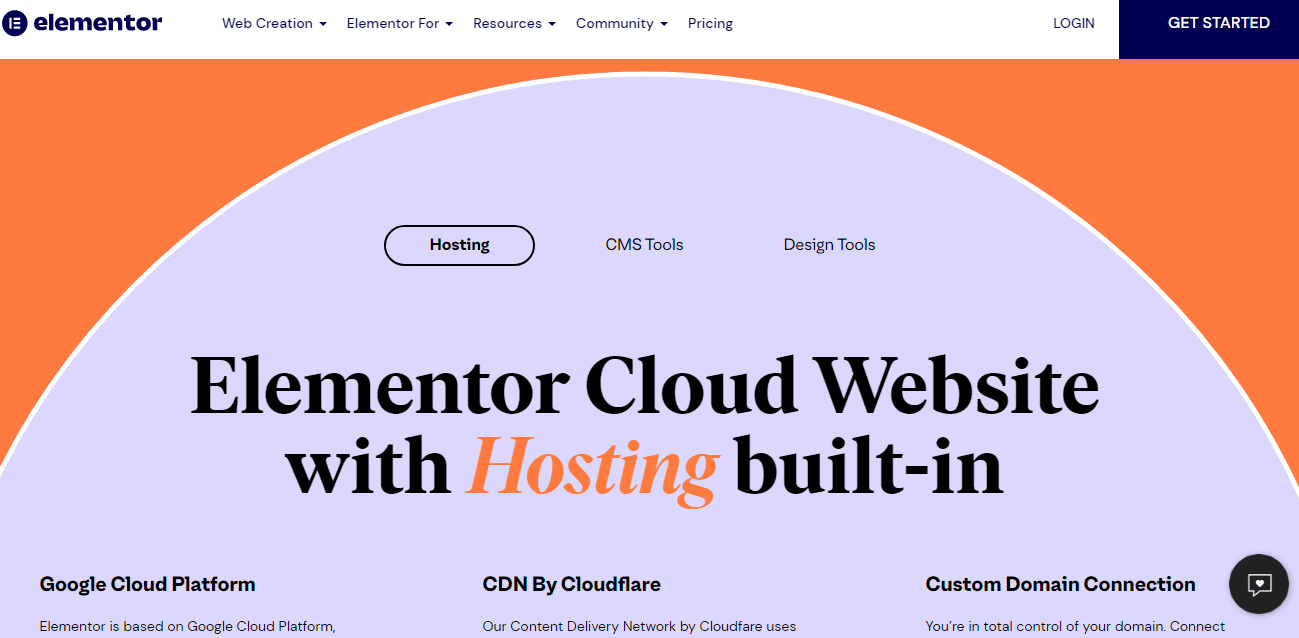 A WordPress Gamechanger?
When building websites with WordPress, web designers must manage a variety of factors, including hosting integration, domains, the platform, and finally website construction.
The Elementor Cloud Website solution addresses this problem by providing a simplified package that makes creating websites more effortless and efficient.
The Cloud Website from Elementor is a fantastic choice for Web Creators who want to focus on developing their website without having to worry about the technical side of things.
It's also a fantastic option for individuals designing websites for clients since it provides for a quick handover process and reduces administration.
With an Elementor Cloud Website, you can start creating a website immediately with an Elementor Cloud Website that comes preinstalled with the WordPress CMS, Elementor Pro features, and Hello theme.
Plus…With all the storage Web Creators need, as well as the option to connect it to any custom domain at no extra cost, Elementor covers technical.
Loaded With Everything You Need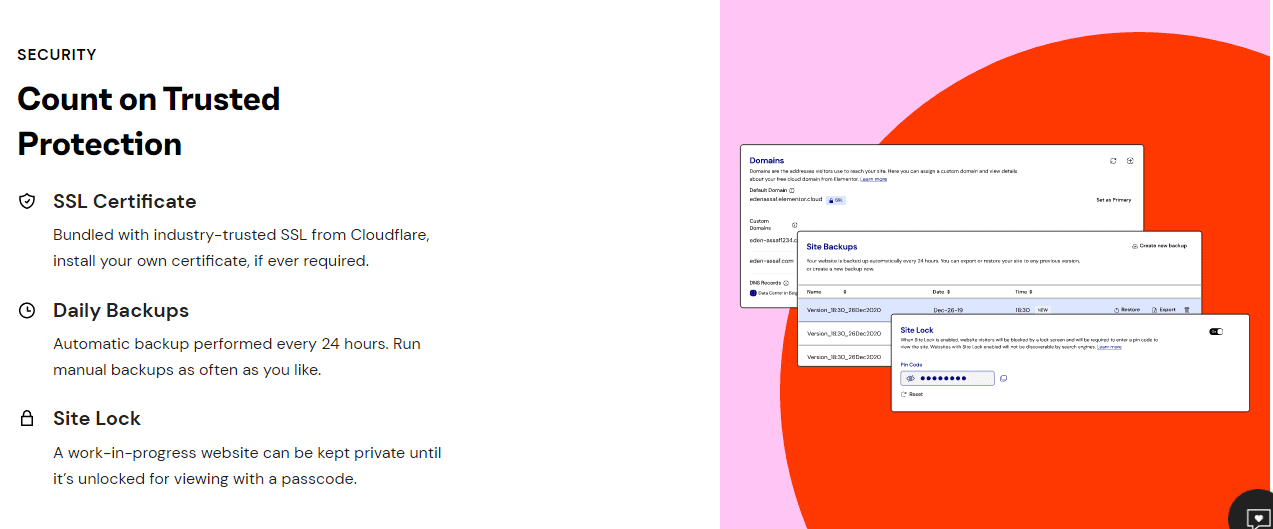 On top of Elementor's renowned Drag & Drop Live Editor, Responsive Design, 100+ Widgets, 300+ Templates, 60+ Website Kits, Hello Theme, Theme Builder, Popup Builder, Form Builder, WooCommerce Builder, and much more, the Elementor Cloud Website enables Web Creators to now create a new website with a single built-in hosting solution which includes:
Since all Elementor Cloud Websites have Elementor Pro features pre-installed, Web Creators may also utilize Elementors 20+ Integrations, Live Custom CSS, Custom Headers & Footers, Custom 404 Pages, Global Widgets, Post & Portfolio Widgets, Price Tables & Price Lists, Custom Field Integrations, Interactive Carousels
An Elementor Cloud Website is an all-in-one package that combines Elementor Pro features with hosting and WordPress installation.
Web Creators will also enjoy the convenience of having access to support for everything from the Editor to Hosting, all in one location.
Its simplicity of use allows Web Creators to focus on creating a beautiful website without spending time
This Is the World of WordPress Tomorrow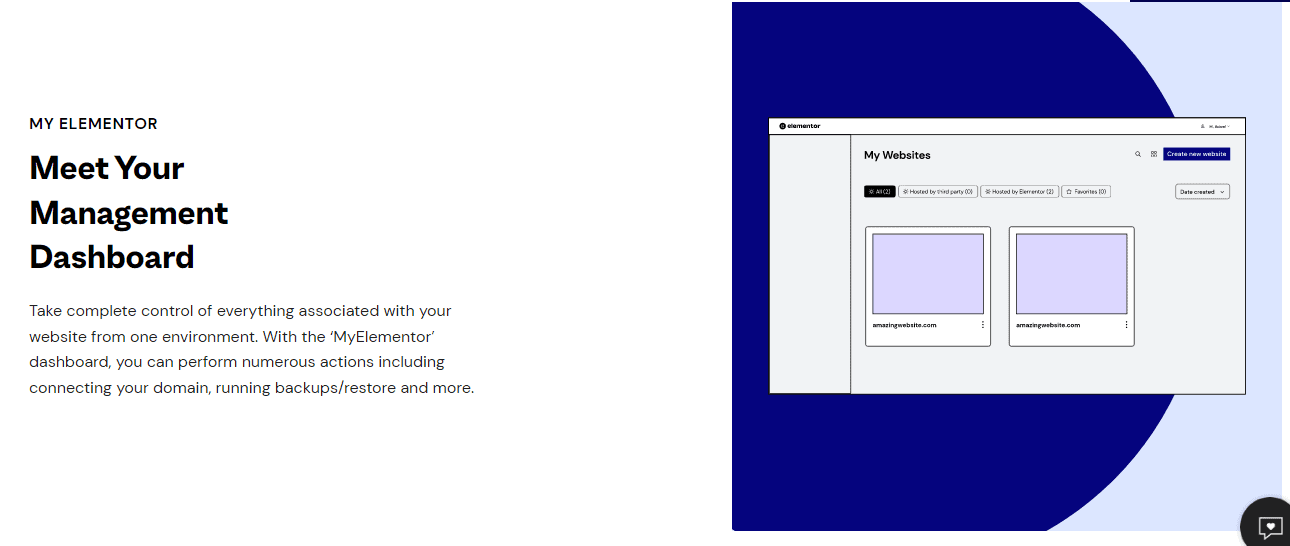 Elementor began in the trailblazing plugin era, whereas other page and website builders started out as cloud hosting companies.
It has the mentality, culture, and organizational setup to shift from a product company to a cloud company. From a plugin to a product to a platform.
The Elementor Cloud Website is set to revolutionize how WordPress website projects are managed. By uniting project organizers and eliminating technical setup hurdles, Elementor has made it much easier for Web Creators to complete their tasks.
Now, Web Creators can use Elementor to focus on what they do best: develop websites and design their future.
Quick Links