In this post, you will find a clear-cut comparison between EverLesson vs Teachable and will help you decide which online course is better. 
Everlesson vs Teachable Comparison 2022
One big thing that Internet Technology has done today is that it has bridged the gap between talent and audiences. Today YouTube and personal tutorial websites have enabled artists and professionals to share their talent, knowledge, and skills with their followers through articles, online videos ad live streaming.
The biggest advantage is that this helps you build a reputation and image and helps you grow a reliable follower base. The earnings keep rising as followers, shares, and subscriptions increase. The most popular online tutorial and courses that you can see today are.
Music courses & tutorials
Cooking courses & tutorials
Dance courses & tutorials
Art & Craft tutorials
Academic courses & tutorials Tech tutorials
Domestic hacks and household tricks
Also check
Online Courses
Creating your own website and building your online course is one of the easiest things to do on the internet today. Today online courses and YouTube tutorials have taken millions of people across the globe to recognition, fame, and stardom.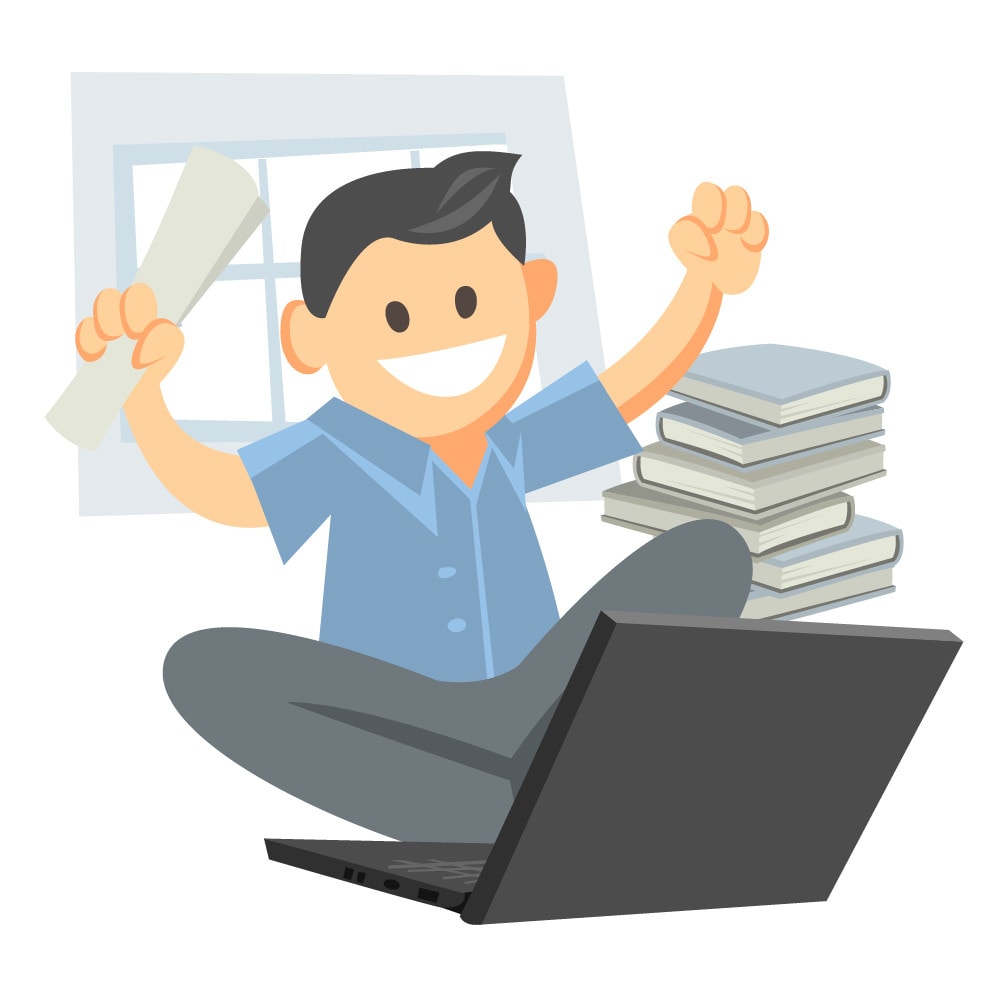 There are numerous online web-based platforms like Thinkific, Podia, Udemy and Teachery that allow users to easily build online courses so they can share their skills and expertise with the entire world. If you open Google and simply type in the keywords "Build an online course", then you will be given numerous famous course building platforms to choose from.
Today I'm going to compare 2 of the most popular course building platforms for you and see which one's better.
Everlesson vs Teachable Comparison 2022: Which Is Better Platform ??
SO LET'S GET STARTED!
Teachable VS EverLesson
(The Comparison)
Teachable is the table topper when it comes to online course building platforms and is the most successful and popularly used platform today.
On the other hand, EverLesson is a comparatively new and highly trending course building platform that is becoming increasingly popular with time. Both the platforms possess some really amazing and captivating features that are worth some comparison. So let's see if the newbie EverLesson can trump the people's favorite Teachable.
Brief Description
Teachable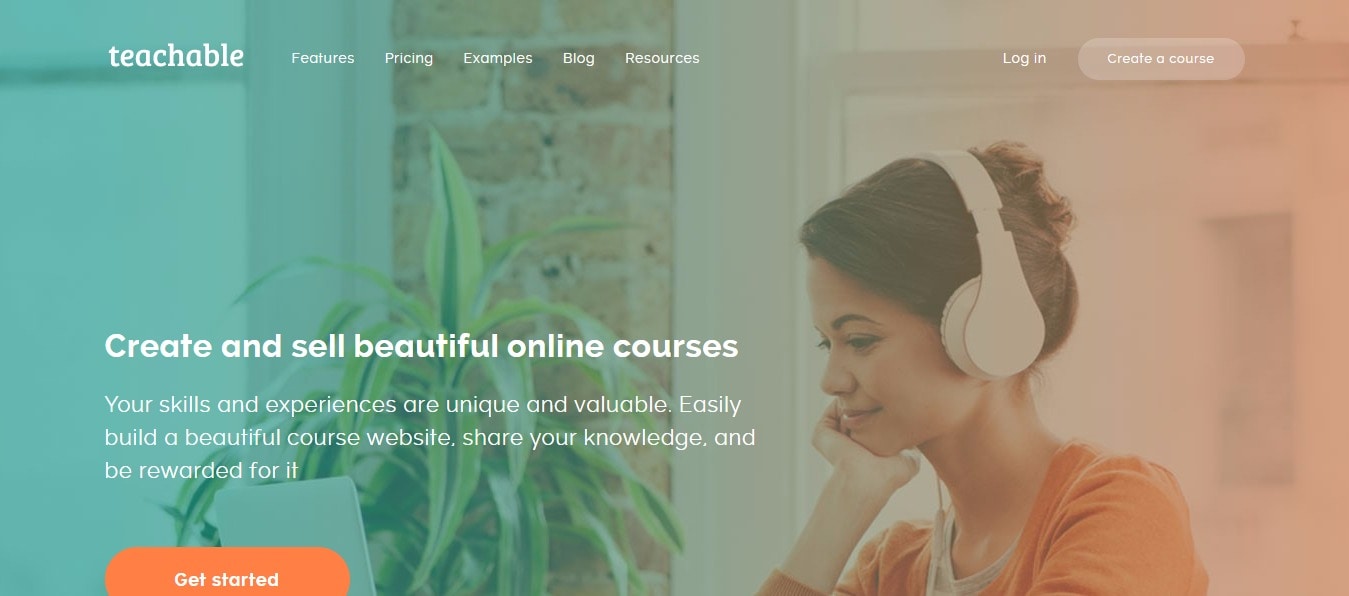 Teachable, formerly known as Fedora, is one of the most popularly used online course platforms today.
Founded by Ankur Nagpal, the platform is a Learning Management System (LMS) and aims to simplify the online course development and launch process by allowing you to upload your course content and not worry about the technology and design aspects. You don't even need to stress over using WordPress and plugins for your courses.
For more details on Teachable, you can read our detailed review here.
EverLesson

Everlesson is a new and advanced membership platform and the online education market developed by Karthik Ramani and Chad Nicely. It was formerly known as Memberhub, which is a membership site platform and are respected developers and online entrepreneurs.
The developers changed the name and upgraded to Everlesson as a result of a survey conducted. The survey showed that there is a need to not only serve those wanting to create a membership site but also businesses that want to leverage membership site to attract and retain customers, help employers as a part of their onboarding process as well as to build their brand.
In addition, their research also revealed that there was a need for a platform to service the online education market and offers more flexibility and control to its users/members. Thus EverLesson, is both an online course platform and a membership platform, unlike Teachable, which is just an online course platform.
How do they work?
Teachable
1: Select one of the available themes.
2: Use the built-in editor to edit the chosen templates according to your purposes.
3: Customize the pages of your website by adding images, videos, downloads, and other types of media. You can also choose to create certain modules and categories to organize your media.
4: Establish a type of access.
5: A brand new sales page is automatically built based on your site.

Everlesson
Built unlimited membership sites.
Create and customize your own themes or choose from their collection of custom themes.
Create and customize your own master templates.
EverLesson has its own LIBRARY STORAGE SYSTEM!
GAMIFICATION features helps keep members engaged by offering reward points and more!
Supports every type of payment integration.
EverLesson HAS IT'S OWN BUILT IN AFFILIATE PLATFORM!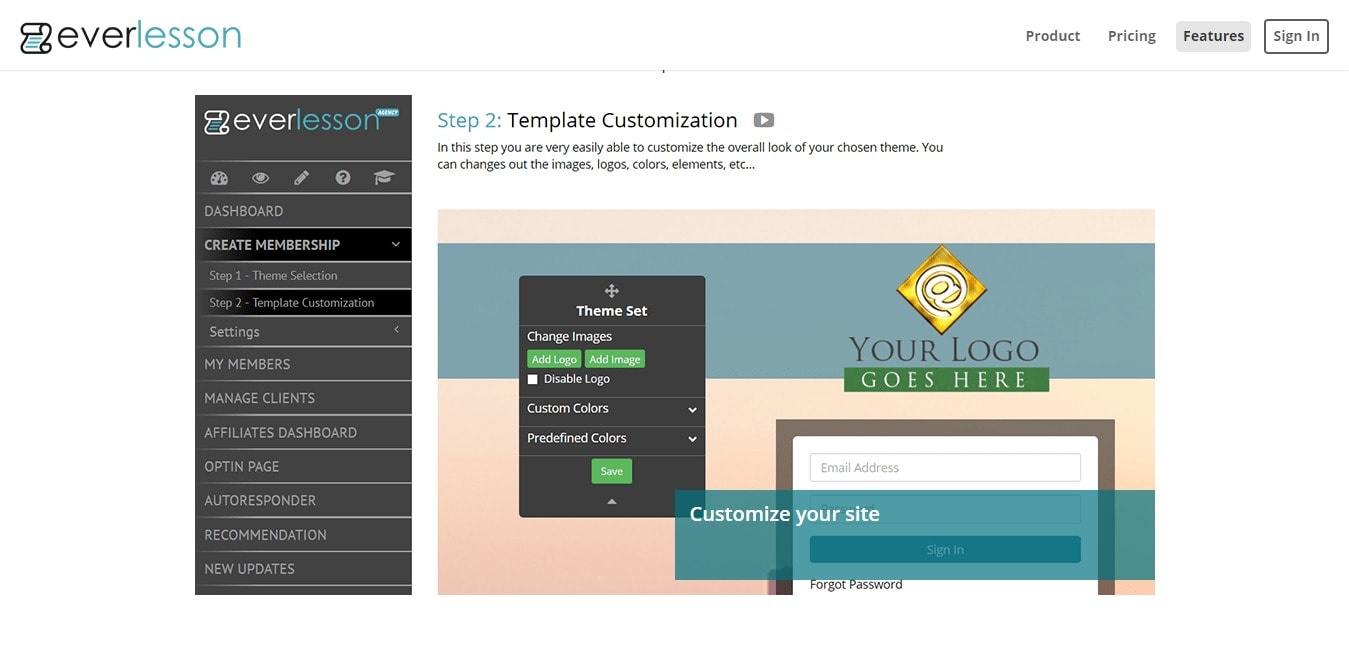 Pros And Cons
Pros
Teachable is user friendly and very easy to use. It just involves 3 simple steps. Sign up, create a new course, and upload your content. THAT'S IT!
Teachable is focused on helping you build your brand
Teachable effectively encourages you to build a school filled with courses. With built-in features with your needs in mind, they make sure you are able to build a successful online course as a part of your business model.
Teachable is made for entrepreneurs
Teachable understand their audience very well. They empower you with features not just for building your course, but also with marketing and selling your course.
Lots of built in sales and marketing tools
While using Teachable, you will have all the vital marketing tools and pages like Sales pages, promo videos, plus weekly webinars and articles on how to market your course, right at your fingertips.
Multi-tier pricing, recurring subscriptions, bundle courses, and coupon/ promo codes
Great option for free courses
They have a free plan. So if your courses are free, it won't cost you a dime.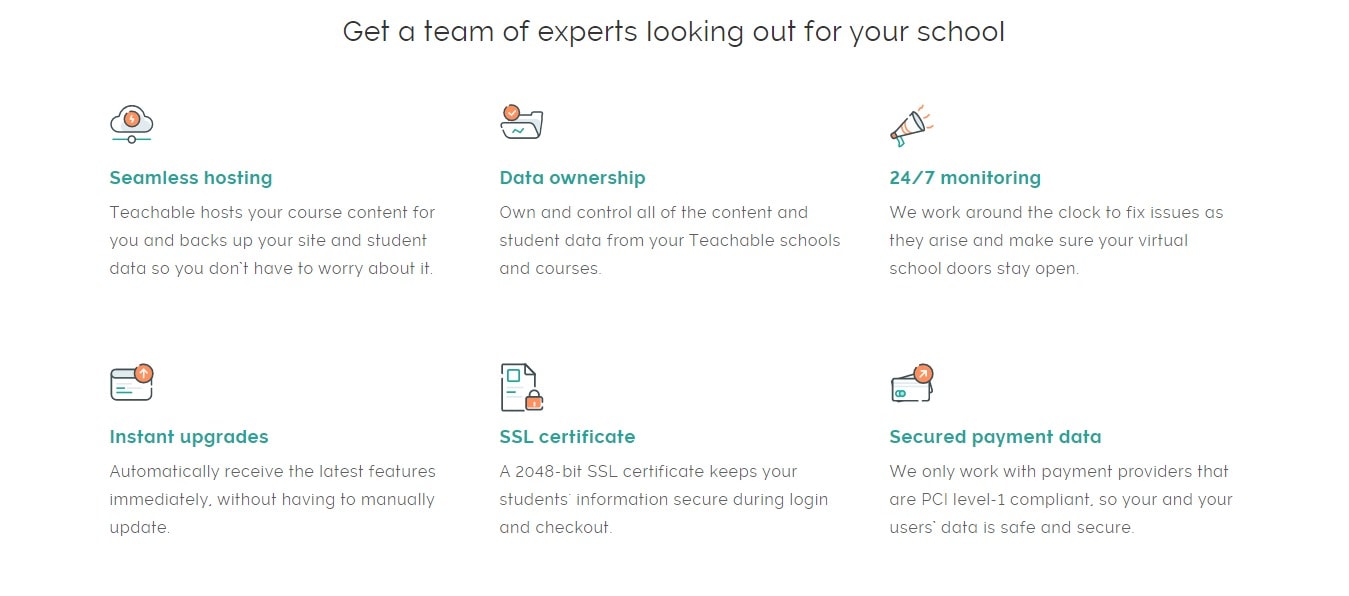 Cons
Drip content is a very useful feature that a lot of entrepreneurs use. But it is nowhere available in the dashboard as an option. It needs to be.
Course Builder is not intuitive
What I've noticed myself and have read from other reviews as well is that in the section of the course builder where you create your structure and content, the Syllabus is just not intuitive. You have to click around to figure things out.
Suppose you want to add content, you click on "New Lecture". Now the twist is that whether you're adding a lecture or a quiz or a discussion, it all falls under the section called a lecture. It would be much better to have a dropdown with options to add separate activities like quizzes, projects, etc.
Lack of Focus on Learning Elements
The Teachable dashboard focuses primarily on media, text, and very basic quizzes. There should be some extra features like course portfolios or projects, the ability to state learning goals, the ability to do live, synchronous workshops or office hours, etc. These are all features that other platforms have.
The Teachable dashboard has only got the basics covered, which is not enough. They really need to work on adding more integration options. There are only six native integrations on Teachable as of now. For everything else, they rely on Zapier. I'd personally like to see integrations with Dropbox and Google Drive.
When you click on certain elements like courses or sites a sub-menu overlays the main navigation menu. I'd much rather see a tree-style menu or drop-down, like in WordPress.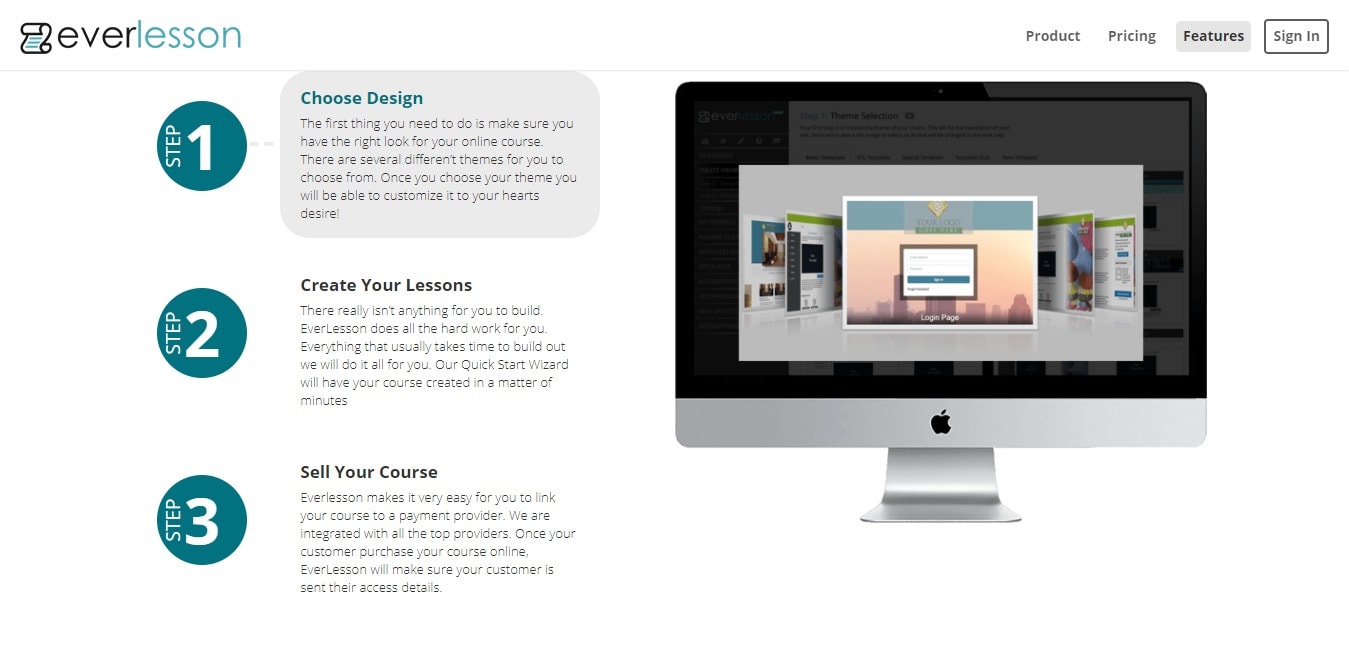 Plans & Pricing
Teachable offers its users to choose from a wide variety of different plans. These plans are categorized as Monthly plans and Annual plans. Each of these plans is priced differently according to the features and services they offer.
MONTHLY PLANS
Basic Plan: $39 per month
Professional Plan: $99 per month
High volume: $299 per month
ANNUAL PLAN
Basic Plan: $33.25 per month
Professional Plan: $83.25 per month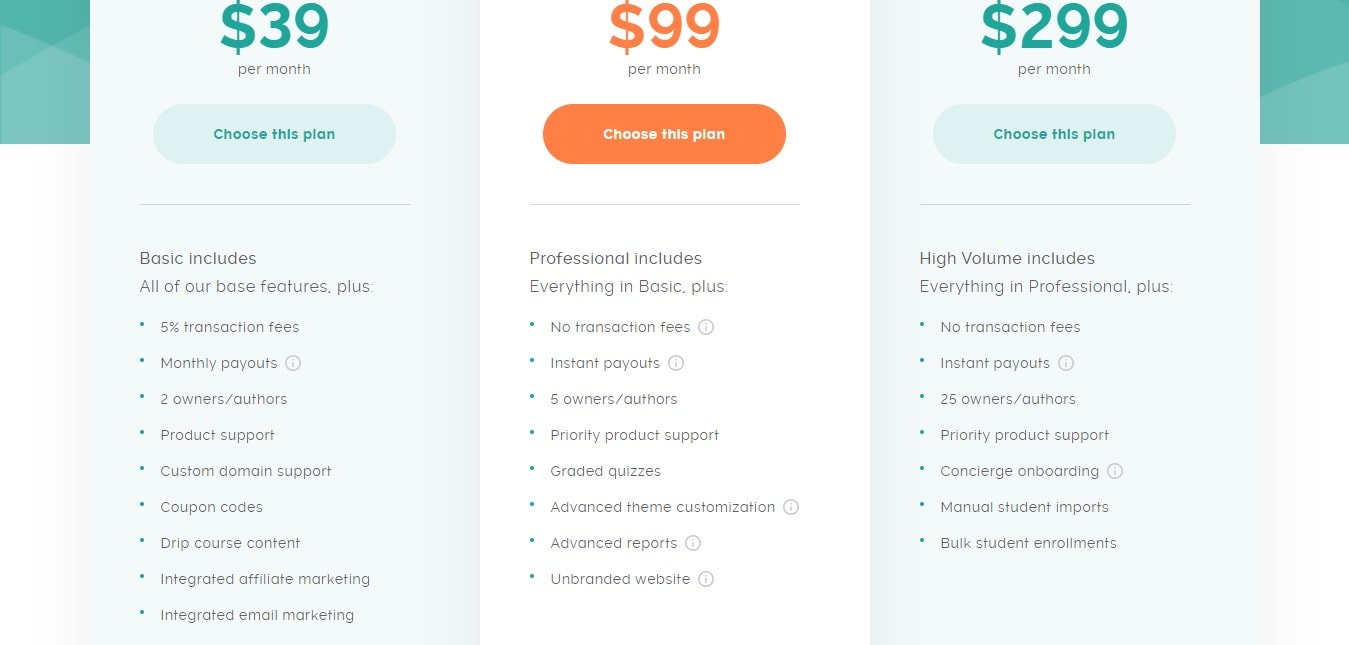 EverLesson offers its users to choose from 3 different plans. Each of these plans is priced differently according to the features and services they offer.
If you want to save more on Teachable, check out Teachable Coupon Codes here.
Though the offering of creating unlimited membership sites is a pro, it however becomes virtually impossible to handle so many websites.
Starter: $47 per month
Advanced: $77 per month
Ultimate: $97 per month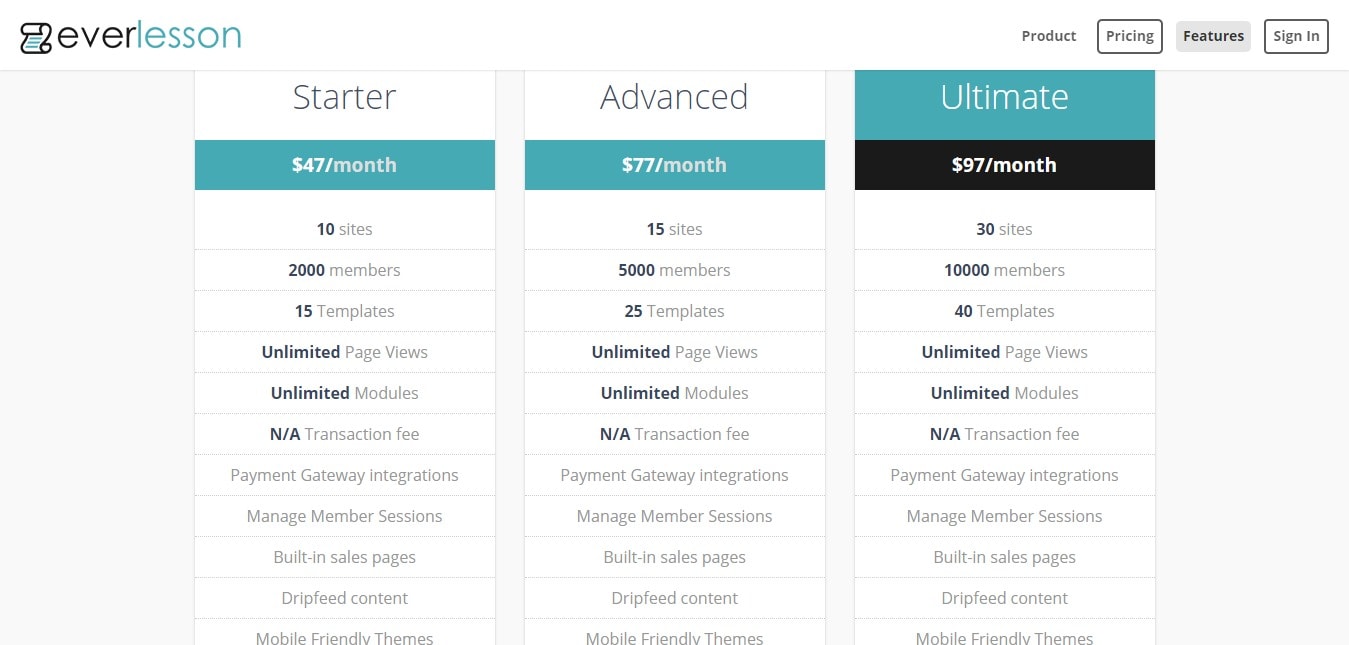 PERSONAL VERDICT: Everlesson vs Teachable Comparison 2022
(Who's the winner?)
I think the new and happening EverLesson packs the perfect punch on the face of the veteran Teachable. The fact that it works as both an online course platform and a membership platform make it the perfect weapon for entrepreneurs and online businesses. It is the best option for those who are in search of a credible method to make money from building online courses and membership sites.
This platform might be fairly new as compared to Teachable and lacks the market experience, but they've analyzed all their existing rivals perfectly to come up with the best offerings in its class.
On the other hand, Teachable has always been the "Go to" platform for building, hosting, and selling online courses. The tool has been in the market for a pretty long time and thus scores over EverLesson on experience and expertise. But they somehow lost out on many vital points like lack of more integration options and an unintuitive user interface, that I have mentioned in the Cons section, thus giving EverLesson a considerable edge.
Altogether, I believe that EverLesson is finally a platform that has pretty much dominated the people's favorite Teachable in many areas. So according to my research and analysis, even though priced slightly more than Teachable, EverLesson is the clear winner!
Hope the comparison between EverLesson vs Teachable is fair enough to give you the exact idea of which platform is better.