Portable Document Format aka PDF is the most popular document format. In earlier years, it was the only file type that can be opened from any OS. Today it has become a bit boring because of the lack of interaction it offers.
Aren't you facing the same problem with PDF files? Breathe now and sit back. You have found the real solution for this.
Most of the e-books are in PDF format. Until this moment, you have no idea to get rid of the boredom while reading long and long e-books, right?
Here comes the Flip PDF Professional to help you. There are lots of features (that will be uncovered later). I am quite certain that you will not regret the second you click the download button.
In this article, we will do a detailed review of Flip PDF Professional of 2023.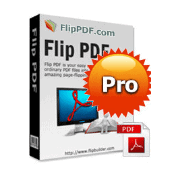 Introducing | Flip PDF Professional Review 2023
Flip PDF Professional is simply a PDF converter. Don't put your finger on the nose and don't feel desperate because it is much more than that.
What this tool does is converting character-based, non-interactive PDF files into multimedia-based, interactive flash files.
Many websites offer an e-book to their new subscribers. You can engage users and attract them again to our site through these engaging flipbooks. You can include images, videos, and texts and also embed YouTube videos.
What I love most about this utility is its touch support which makes the usage of gadgets a walk in the park. There are lots of exciting features.
Are you an author?
If yes, then this going to be more interesting for you. Flip PDF Pro offers a unique facility to sell your e-books (actually the flipbooks) with their Flip Builder Shopping Cart.
Flip PDF Professional Features:
We can add or embed any multimedia file (even we can record audio and add directly into the flipbook)
Touch support (my favorite feature) – making our flipbooks more gadgets compatible.
Top toolbar to brand our blog/company with our very own logo.
Many publishing options like directly into online, mobile, Mac and also as an HTML file
Various themes, templates, and plugins are available.
They also offer a command-line mode which is very helpful for batch conversions
Google analytics integration to have a look at the stats and performance
All major social media are supported and we can post our flipbook right from the software
Multilingual support for non-English people
Assistant of eBook to pronounce the texts within the flipbooks.
Their online shop to sell our e-books (flipbooks)
Easy to use user interface
Feature to customize the pre-designed templates.
Option to add multiple control options (we can add our buttons like next, previous)
Available for Windows as well as Mac
Exciting digital bookshelf and much more.
Beneficial Services Provided by Flip PDF Professional
All individuals are choosing a tool or any type of website if it provides beneficial results. Only the final results or types of features are not important. The services that are offered by the source are also playing an important role.
If we talk about the Flip PDF Professional then you can avail of different types of services. From the upcoming points, you can get knowledge about some key services.
Money-back guarantee Services
The main motive of the company is providing fully satisfying services to the users. For it, they are putting lots of effort and try to provide a better experience. In case anyone does not get completely satisfied then he/she can consider the way of refund policy.
Under the policy, the users able to get their money back. It can be possible if you are applying for such a service within 30-day of start availing services.
Pay money once and use for endless times
The use of this particular tool is premium. The company is charging a limited amount of money for these types of services. Here the users can avail themselves of lots of facilities. At once you pay money for all these things after that, you should face any type of restriction.
By paying money one time, you can convert or create numerous files. For such a task, you do not need to pay any type of additional money. It means you can convert unlimited PDF to pages or into flipbooks.
No need to spend money on upgrades
As we know, upgrading things is most important for all types of users. In the case of software or any type of tool, its importance increased more as compared to before.
From time to time, the users are notified of different types of upgrades. Mainly these upgrades help add some new features and create impressive flipbooks.
Here the main service of the website you can avail. For upgrading the software, the users are not required to spend a single penny. It is completely free to upgrade the account and start availing of new features.
How to Create a FlipBook?
Just download the software and install it.
Click on create new to start a new project.
It is the first step for using the Flip PDF. Here the users need to launch the specific application to start creating a new project. For it, the users are required to press the "Create New" option. After that, you should consider the "Browse" button for choosing the PDF file from the system.
There is not any type of compulsion related to the selection of PDF files only. The users can also consider the way of images here. By it, the users can craft a photo book with its assistance.
Import PDF files if needed
Now the users can select all files that they want to add to the flipbook. For it, they can choose different types of file formats such as – images or PDF.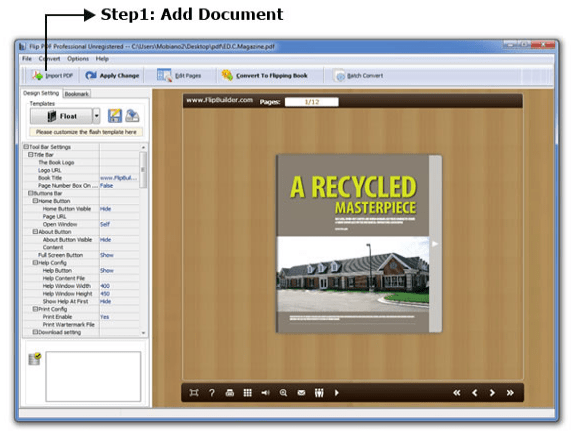 It depends on the users with the help of which kind of files or things they want to create a flipbook. You need to make sure that the files you want to convert should be available on your computer. The users can upload only system files.
Select a Pre-existing template
Here the users are required to consider the way of templates.
By it, they can avail services from different types of features. In this particular step, the users can provide a design to the flipbook with the help of templates. For it, they can choose from the existing ones.
With it, the users are required to choose the theme, background, assistant, animated scene, and plugin. In this step, the users can customize different types of things such as – design setting tab.
It can be personalized by making changes in logos, social shares, and interface language.
Add or delete the page elements
In this particular step, the users are required to make different types of changes in the file. They can do editing on the pages. For it, they should choose the "Page Editor" button. With its help, the users can add different types of stuff to the flipbook and try to provide an impressive look to it.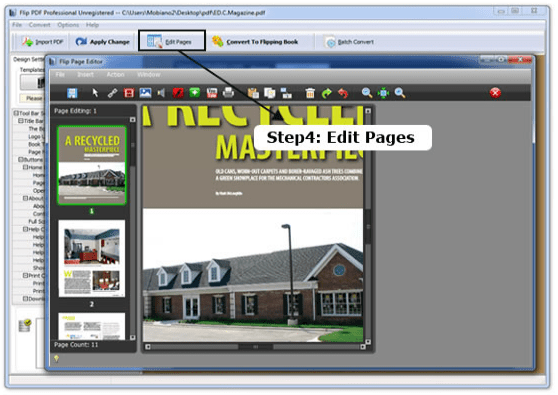 You can add videos, flash, links, shape, button, text, images, audio, printable area, and numerous other things. You can pick videos from Vimeo or YouTube platform.
Another thing is that users can eliminate things here. If you get that any type of file or thing is creating a problem and affecting its appearance then you should eliminate it easily.
For it, you are required to take help from the delete feature.
Publish flipbook locally or on the web when it is finished
After completing the all above-mentioned steps, the users can get the final output. When it comes to getting the final results at that time the users are required to choose the format.
The tool is capable to provide the resultant file in different formats. You can get it in .exe, Mac app, HTML, mobile version, CD, and zip format.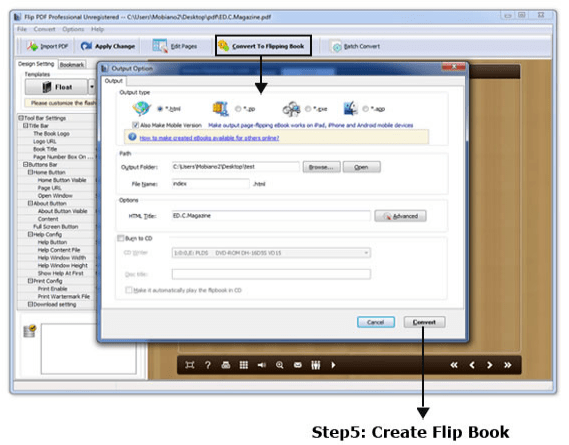 With it, if anyone is interested in publishing it on any type of online platform then it is also possible. In this way, users can provide their flipbooks to online readers easily.
That's all. It is as simple as that. No worries, no burden, no technical skills needed. The only need is the Flip PDF Professional software.
Just remember Flip PDF Pro+ a bit creativity= big success+ $$$.
Do you still doubt getting paid for flipbooks? Go and sell your book, my friend. You can sell it on your blog/website. No blog?
Don't worry; just sell it on e-book selling websites. The guys behind Flip PDF are kind enough to set up an online store for us. So doubt is cleared.
Flip PDF Professional Pricing
Flip PDF Templates
Infinite Possibilities
We can use it for storybooks as an assistant option is available.
Also, there is a chance for it to be used for School textbooks because of the interaction it offers.
Online magazines can be more engaging if published as a Flipbook. Activities will be more interactive.
Finally, our e-books will be sold like hotcakes again for the interactivity it provides.
Also read:
FAQs | Flip PDF Professional
✅Is PDF Pro any good?
It is an excellent tool to edit pdf documents. It has very useful features like highlighting, adding comments, and observations.
$$How much does PDF Pro cost?
It starts at $29.99. They also offer a free trial but there is no free version.
👉 Why is it so hard to edit a PDF?
PDF has to edit because there are not build to be edited. These are build to avoid forgery and modifications of an original document.
My Verdict for Flip PDF Professional: Should You Buy?
I am very convinced. When I first heard the name and purpose of this software, I thought it is a mere Flipbook maker. But it isn't. It is far more beyond my thought. As you read below the Features section, there are many things we can do with this handy tool.
Don't skip this if you have a pinch of talent in writing. Who does know whether you will be the next J.K. Rowling or not?
So the next time you are going to create an e-book or a PDF file, don't make it boring as usual. Instead, use this spellbound tool and make a beautiful and the same time engaging product.
I am pretty sure that your buyers will not shrug their shoulders after reading your book. They will pat on yours at least in imagination.
What do You Think?
That's all from my side. It's your turn to take action. What do you think? Haven't downloaded it yet? Head now and download it from here. There are more demos and guides to help you to be a pro in the Flip PDF Professional tool.
It is available for Windows as well as Mac. So don't worry about it. The real pleasure I felt by using this tool is we never feel like writing. But we feel like doing some fun works in a video editor.
Don't blame me in case I missed any features. There are many. Hope you like the review of the Flip PDF Professional tool of 2023.