Are you looking forward to knowing whether FlipHTML5 is worth your time or not? Do you want to know your honest opinion regarding FlipHTML5?
If yes, we can help you out. In this article, we have made a detailed analysis of FlipHTML5 that will help you decide whether FlipHTML5 is right for you or not. So, stay with us to the end.
FlipHTML5 Review 2023: Best Free HTML5 Flip Book Maker?
Digital magazines are becoming more popular as marketing tools since they are much more cost-effective than delivering physical material to your consumers.
Additionally, you have the option of customizing your material as you see fit, which includes selecting the appropriate themes, templates, and backdrops to style your magazine.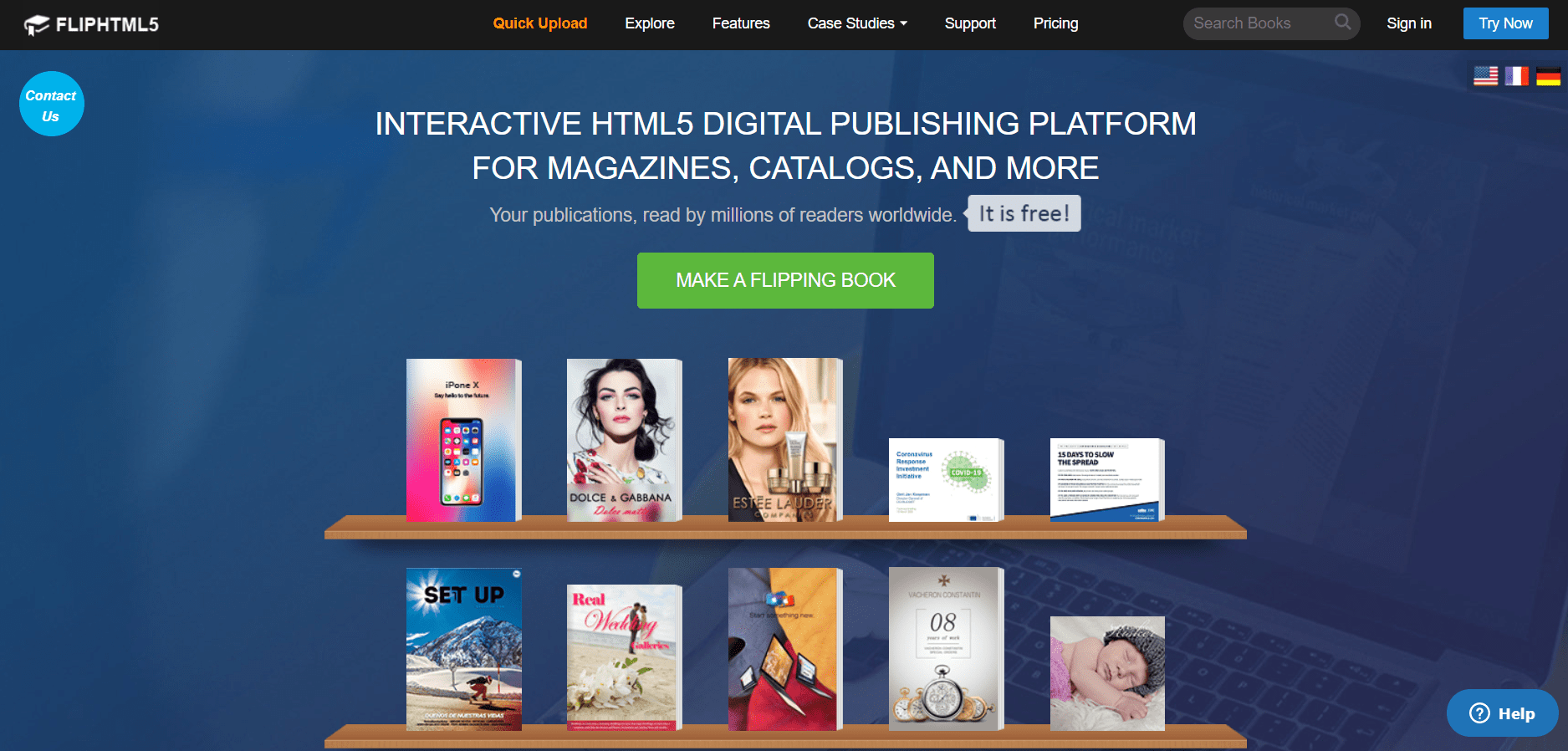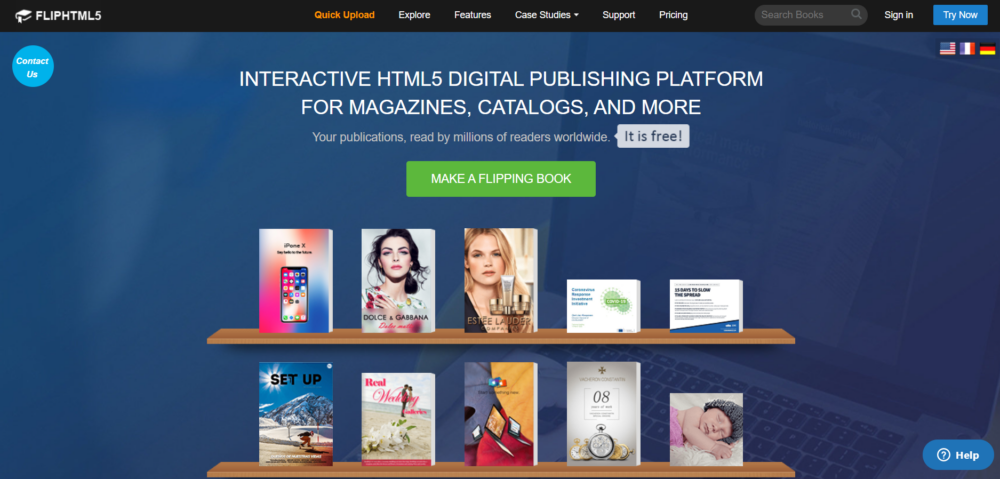 FlipHTML5 is one of the most popular tools available for producing and modifying digital magazines.
HTML5 technology has grown in importance and has become the de-facto standard for producing digital magazines.
FlipHTML5 enables users to quickly get started with digital publishing, and the digital magazines they produce are compatible with a wide range of devices, including smartphones.
When it comes to producing high-quality digital flipbooks, FlipHTML5's easy user interface eliminates the need for extensive knowledge.
You may quickly install the app and begin producing magazines from scratch. If you want to make digital conversions at your e-commerce shop, this is an investment you should make.
How Does FlipHTML5 Work?
FlipHTML5 is available online through its web app, but certain premium capabilities are only available via the standalone program. We suggest that you download the free program to your computer since it will make the job simpler.
FlipHTML5 makes it very simple to create a flipbook. You may begin the book creation process by importing PDF files, pictures, or simply plain text. If you don't have them, you may also create a new page inside the program and begin adding the components that will bring your book to life.
FlipHTML5 has a plethora of themes. It is advantageous for people who do not have a particular design in mind for their publications. By using any of those themes, you can rapidly create excellent book designs.
Background and Scenes may be used to alter the portion of the book that is not seen. It provides your viewers with a unique visual experience.
Additionally, the bookmark function is beneficial. You may create a list of important sections from your material and set the marks in those locations.
You may modify the bookmark's caption, page number, and color. Once you've configured the bookmarks, they'll appear at the top or side of the book edge.
A table of contents orients your readers and directs them to the sections they wish to read. Here, you just need to provide the title, page number, or URL to which you'd want to direct your visitors.
In 'Design Setting', you may customize a variety of aspects of the book, including the display setting, the book margins, the page numbers, the logo, and the buttons. These settings provide you a wealth of options for customizing your look.
Following editing, it's time to publish your book online in FlipHTML5. You will be provided with a URL to share the publication with others.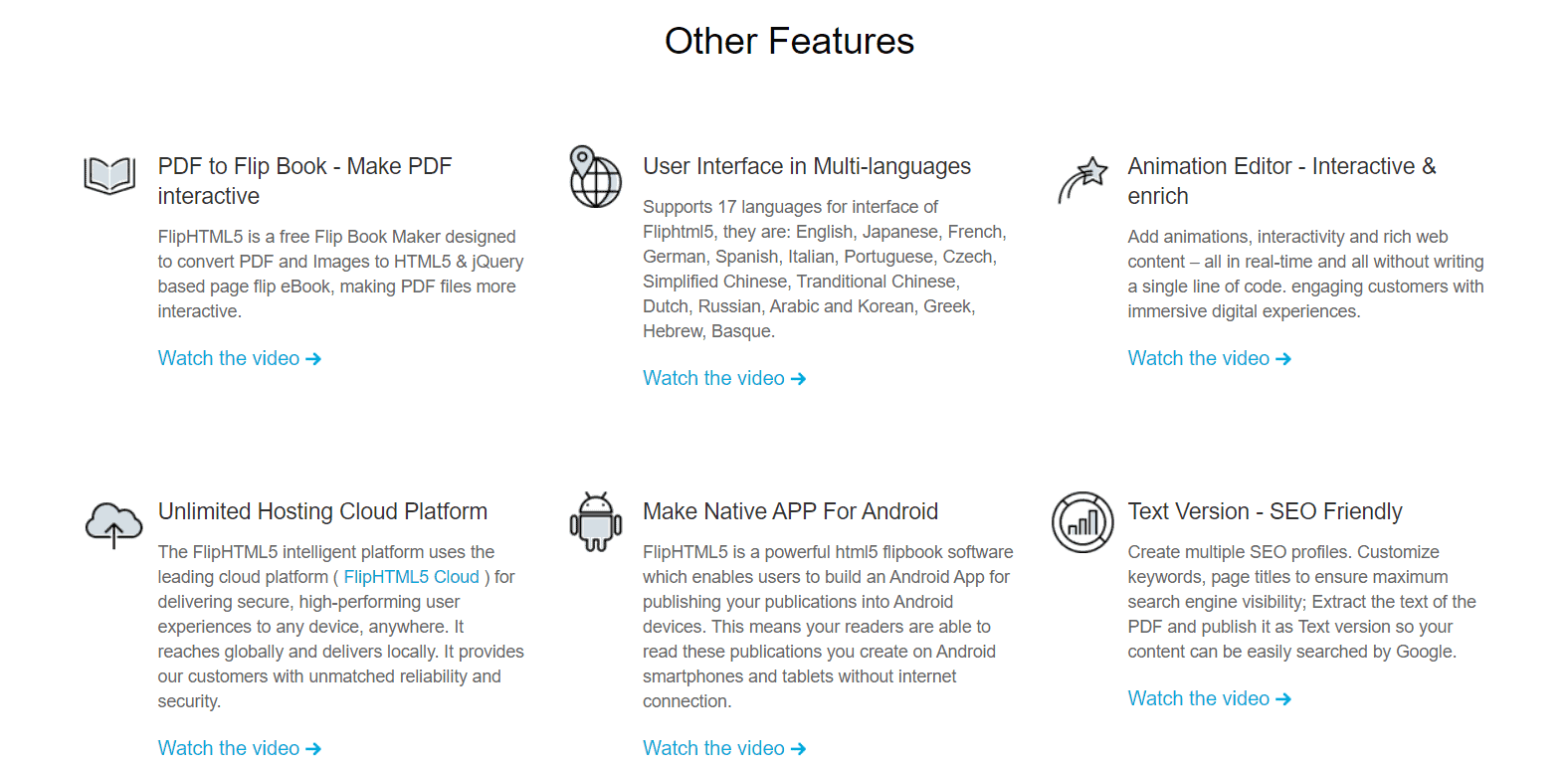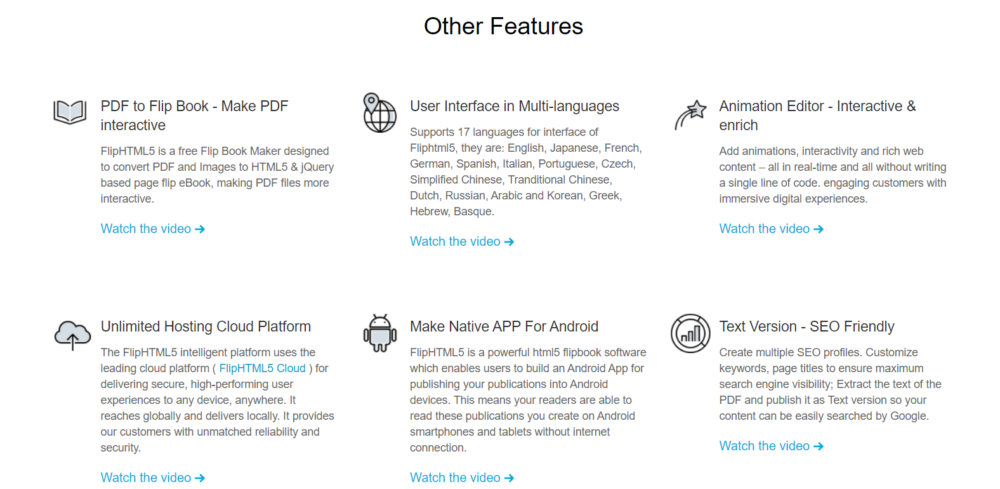 Why I Recommend FlipHTML5? 
Here are top 5 reasons why I recommend FlipHTML5:
1. User-Friendly:
If someone wants to disseminate their information to a large number of online users, FlipHTML5 is the ideal tool for creating digital magazines, brochures, catalogs, and eBooks that are viewable on a mobile phone, tablet, desktop, website, or through email.
2. Editor Online:
This innovative feature provides a variety of advantages to its consumers. It enables them to provide a pleasurable reading experience in support of company growth. Users may now contribute words, video, and pictures, as well as audio and links, online without installing a desktop program.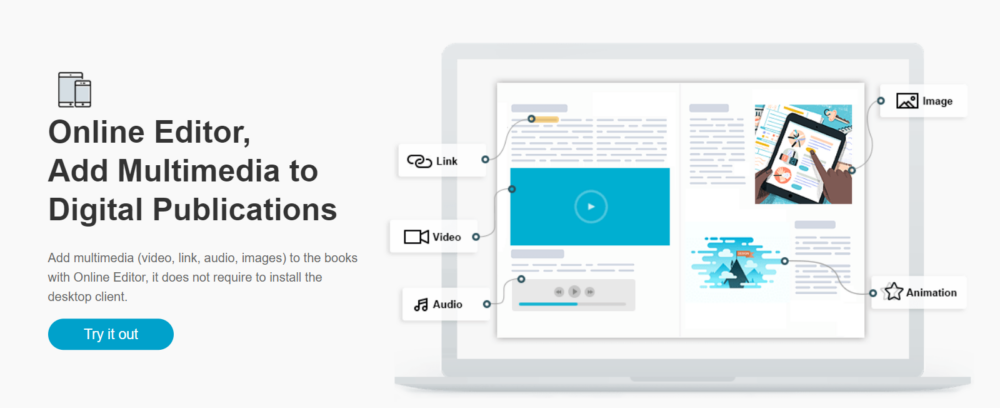 To take advantage of this functionality, follow these steps – 
Step – 1: To begin, users must log in to their account on the website.
Step – 2: Following that, go to an online book folder.
Step – 3: Choose the book that you want to modify.
Step – 4: To make changes to your book, click on the 'Page Editor' icon.
3. Conversion to PDF:
Users may transform any PDF file to an interactive and stunning online publication in a matter of minutes using FlipHTML5. Flipbooks are simple to make if you follow a few simple steps.
If users have a PDF, it is very simple for them to produce online publications and flipbooks using FlipHTML5.
4. Animation Editor: 
This function not only enables users to include funny material in their flipbooks but also helps them in rapidly presenting the media through a timeline. Additionally, all added items, including video and text, are dynamically displayed at various times and effects.  
It has an exceptional animation editor that enables users to add a variety of multimedia to their flipbooks, such as a link, text, slideshow, conversation, shape, button, and Hotspot.
5. Easy & Fast Publishing:
This software's user-friendly and simple user interface enables novices to easily begin a first-page flipbook project and create a digital flipbook in a matter of minutes.
With a few clicks, users may build responsive page flip eBooks by importing a PDF document from their PC or uploading it to a FlipHTML5 cloud.
FlipHTML5 Pricing Plans: How Much Does FlipHTML5 Cost? 
FlipHTML5 offers its customers a free plan and 3 subscription plans. These plans include the following: Due to its intriguing limitless features, the enterprise plan is the pinnacle of all subscription plans.


1. Free plan:
This is a free plan for viewing FlipHTML5 with a daily upload limit of five files and a storage capacity of twenty gigabytes. It includes just one bookshelf and allows you to upload 500 pages per book.
You may choose any of the membership plans based on whatever features appeal to you the most and enroll in this excellent program for making beautiful flipbooks.
2. Pro plan:
For $12.5 per month, you get 50 GB of storage and unlimited uploads. It is completely ad-free and has a capacity of ten bookcases. You will have unlimited daily uploads and 1000 pages per upload limit.
3. Platinum Plan:
For $25 per month ($299 invoiced yearly), you get unlimited storage and daily uploads. It is completely ad-free and allows for the creation of an infinite number of bookcases.
With this plan you can upload 3000 pages per upload and have an unlimited capacity of Bookcase. This plan unlocks a slew of additional capabilities, including an online editor, a custom domain, an animation editor, and a page editor.
4. Enterprise Plan:
You can get the Enterprise Plan for $99 per month billed monthly. This one's for big and small companies. This one may be a little costly but this one will include practically everything you and your employees may need. If you choose the annual plan this will cost you $ 83.5 per month.
The best part is they provide a free plan that you can make use of and understand how their services work. Use their free plan and decide whether FlipHTML5 is worth paying for or not.

Quick Links
Conclusion | FlipHTML5 Review 2023
You should only use FlipHTML5 if you want to move your marketing materials to electronic publishing. Whether you're designing posters, catalogs, or full-fledged publications to deliver to your audience, the tool is capable of meeting all of your requirements equitably.
While the free version of the program is basic and lacks features, the premium edition is well worth the money if you want to get started with digital publishing.
Whether you are a seasoned graphic designer or are brand new to e-publishing, the tool is intended to accommodate users with varying degrees of technical skill.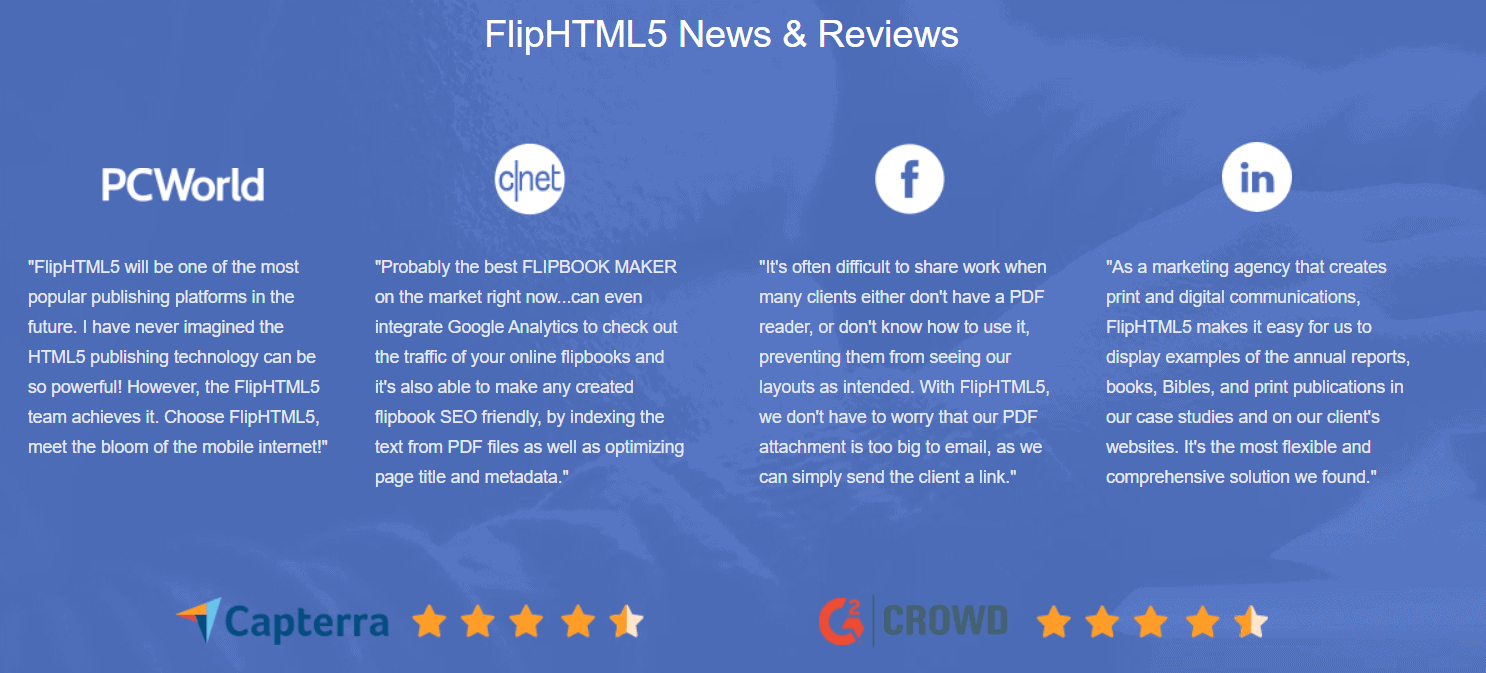 FlipHTML5's ability to create realistic digitally produced magazines and brochures will amaze you, and it outperforms a number of more costly options.
You do not need to utilize external file converters, which is a huge advantage since the program is capable of quickly converting your pictures, PDFs, and papers into e-books with stylish animations and beautiful layouts.
HTML5 is often referred to as the future of web development, and the technology enables applications such as FlipHTML5.
It is much more capable of producing digital magazines than the Macromedia/Adobe Flash period. The software is reasonably priced, and customer evaluations indicate that the support team is very helpful.
Overall, it's a must-have software for anybody interested in digital publishing, and if you're unsure if you want to invest in the premium version, you can always go for the free version to see whether it meets your needs.