In this post, I am going to discuss The Forex Economic Calendar.
If you are a trader, you must know the importance of keeping an eye on the current and future market happenings. This information is of paramount importance if you want to earn any profit by trading in any market.
You need to follow different companies and their plans for the future. You must know if they are planning to merge with a company or plan to launch a new product.
Additionally, suppose you concentrate your daily transactions in the forex market. In that case, you need to keep an eye on prospective treaties among different companies, new trade agreements coming into existence, and foreign policies.
All of these major and minor events tend to have a significant impact on the forex market.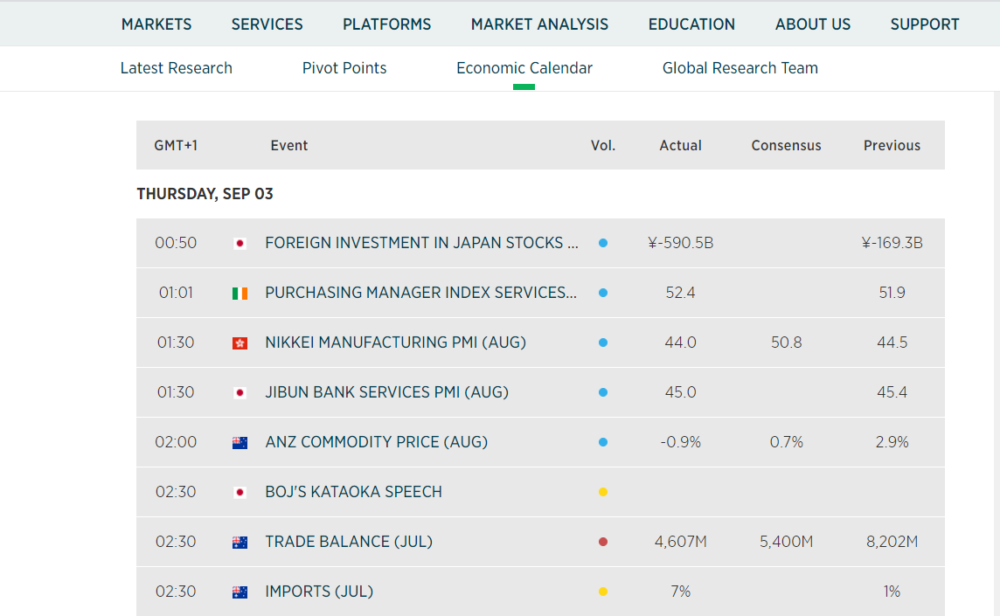 Forex Economic Calendar And How To Use Data Provided By Them?
What Type of Data does an Economic Calendar Publish?
There are various types of data, like economic growth figures, inflation indices, and unemployment rates. All this data pertains to the macro-economics.
These economic calendars keep a particular track of all the macro-economic data that you might need while doing trade. Let's look at some vital data that the economic calendar provides and its implications.
Whenever a country's CPI data is released, it has quite an impact on the currency of the country. In case the actual data exceeds the forecast, the value of the currency will increase in the global market.
Industry Index and Producer Price Index are two of the critical figures which these calendars provide.
This index considers the final manufacturing price subtracting the volatile energy and other food components, making it highly valuable at the wholesale or producer level. 
Additionally, this data reflects the actual image of inflation in an economy. It is also important to note that this data tends to have a positive impact on different markets.
Employment Data is another high impact data that a trader must follow. Consider an economy with a high employment rate.
This high rate of employment means that country is not doing economically well. In case the employment rate of a country changes to reduce, it'll have a positive impact on the value of the country's currency.
Purchasing Manager Index (PMI)
Purchasing Manager Index is one of the most crucial elements which you need to factor. This index drives its final form from five other sub-indicators Supplies, Productions, New Orders, Stock, and Employment Level.
Using these sub-indicators, PMI reflects the actual state of the manufacturing industry and the economy.
It is crucial to note that over 50 means reflecting growth in the industry, over 42 demonstrates the probability of growth, and a rating below 42 demonstrates the likelihood of a recession. Purchasing Manager Index is an efficient indicator of GDP.
Using this index and other data-driven factors like GDP and PPI makes this index highly valuable.
Central Banks and Financial Policies 
It is essential to keep track of the movements of the central bank of a country. Central Banks play a crucial role in defining various policies of the country.
These events where the central banks of the economies make an essential decision can determine the currency's valuation.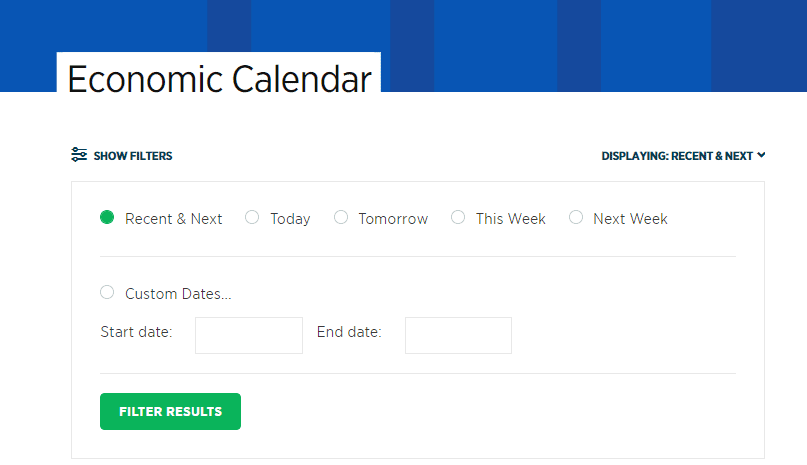 How to Use the Data Provided by Forex Economic Calendar?
An Economic Calendar will give you a variety of data to consider. However, you need to rank the available data based on its importance.
Additionally, you also need to compare the data with the available estimates to make more sense of it at all.
Also, you must preplan the position that you want to take in the happening of certain events. This preplanning the move will help you steer easily when the real incident takes place.
In this case, the trader takes a position in the market before the event takes place. This particular approach comes handy while doing swing trading in the medium and long run. And also, it is wiser to avoid this method while trading intraday.
The buy and Sell approach fundamentally undermines the significance of content and news. This approach aims at using the market volatility caused by any significant event available in the economic calendar.
In this approach, the trader will try to enter the market using the lower prices and the current prices when the announcement is made.
Performance-based Trading
Using this approach, traders rely on the present market sentiments to benefit from the movements in the markets caused by the news events.
Waiting for the Events to Pass
Some traders prefer the events to pass before they make their trade. These traders either try to resume the previous trends or start new ones based on the information available using the forex calendars.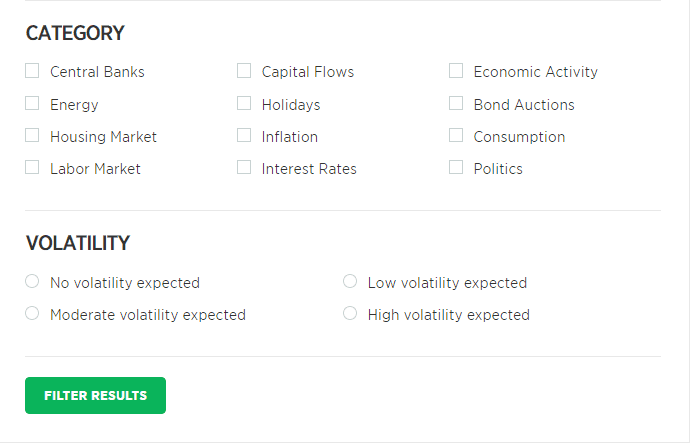 Quick Links
FAQs | Forex Economic Calendars
🤨 Is it alright to completely ignore the medium and low impact level events?
While you can ignore these events to a great degree, it is still important to keep an eye out. These medium and low impact level indicators have a tendency to combine in the long run and have a significant level of impact on the market. So, we suggest that you try to keep an eye out for all the events related to the currencies your trade-in.
🤟 Do you have to pay extra in addition to the platform subscription charges for Forex calendars?
No, you don't have to pay extra to use the Forex Calendars on most of the platforms. Additionally, there are many free websites that allow you to access their calendars without any subscription.
🧐 What are some of the popular Forex Calendars?
Babypip, FXStreet, DailyFx, Forexcrunch, Investopedia, and MT5 are some of the popular Forex Calendars. However, the list of these Forex Calendars is endless.
🤔 Does Forex Calendar show historical data as well?
Yes, most of these platforms provide you with historical data as well in order to enable you to make informed decisions.
🤷‍♂️ What is the best strategy while using Forex Economic Calendars?
There is nothing called as the best strategy when it comes down to forex markets, considering that it is highly unpredictable. But still, you can be cautious and try to make all your decisions driven by data, and Forex Economic Calendars provide you with that opportunity.
🙋‍♀️ Are these calendars customization friendly?
Most of these calendars are highly customization friendly. These calendars allow you multiple features like support of multiple languages, time period selection, the form of charts and types of displays, different time zones, etc. It is worth noting that all these calendars have unique designs that support easy and effective functionality.
🤙 How often is the Forex economic calendar updated?
The forex economic calendar is updated 24 hours a day. It is a real-time calendar and gives all the related updates every second.
🙇‍♀️ Is forex economic calendar a guide to forex trading?
No, the forex economic calendar is definitely not a guide to trading. It just gives updates about the news and future events so that you can avoid any possible risks.
🤓 What do I need to learn before going into forex?
Before going to forex, you can learn how to invest money and the risks involved using the Forex Demo account. You need to learn how the forex market operates.
🤟 What are some benefits of economic calendar?
The economic calendar is a tool used to reduce risk, forecast the future, know the financial analysis, perform customisation, etc.
🧐 What is impact of an event on trading?
There are 3 levels of impact of an event on trading. They are High Impact, Medium Impact, Low Impact. The forex economic calendar works irrespective of the impact level.
Conclusion | Forex Economic Calendar 2022
Uncertainty is the only specific factor when it comes down to the forex market. When you are trying to make successful trades in the market, no amount of information or set of tools can ever be enough.
That said, it doesn't mean that you have no tool to come handy when the time comes. One such tool is the Forex Economic Calendar, which every trader must-have.