We have the best comparison here- GIMP vs Photoshop.
Use this in-depth Photoshop vs. GIMP comparison to determine which programme is best for you. We'll go over how well these apps do with photography edits before giving them a one to five-star rating.
GIMP vs Photoshop: Head to Head Comparison
About GIMP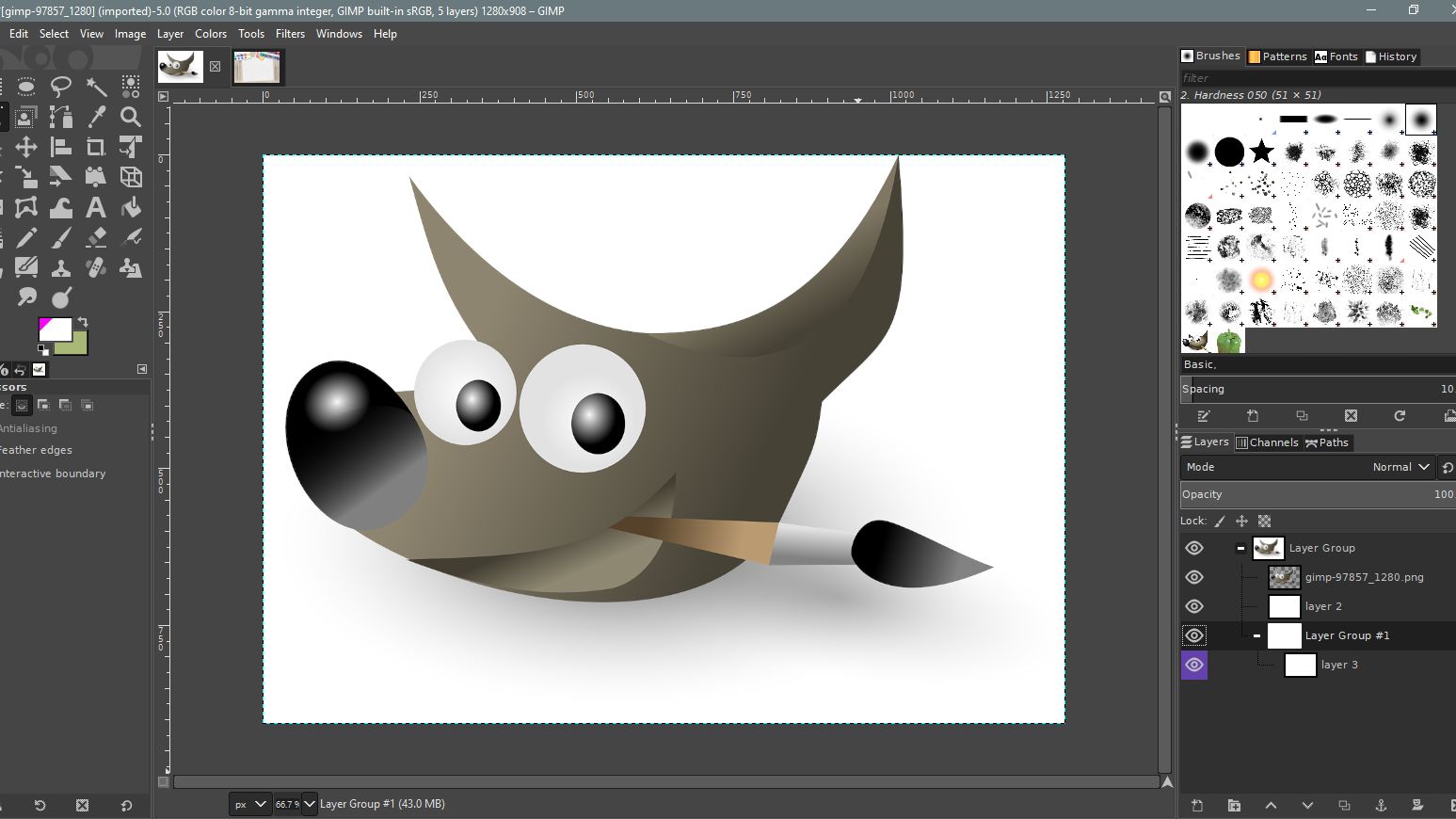 GIMP (GNU Image Manipulation Program) is a free, open-source image editor that has been around for more than two decades.
It was made possible by a community of volunteers from all around the world who were committed to building a powerful and free image editor. Volunteers are constantly updating the software, and new versions are released on a regular basis to address flaws.
GIMP Pros: 
GIMP's most significant benefit is that it is completely free.
GIMP can be used without installing software on your computer by accessing it via the cloud, an external device, or a local folder.
It has all of the sophisticated capabilities, such as paths and layers.
GIMP is capable of opening Photoshop files. It essentially means that you can utilise Photoshop brushes and patterns in GIMP.
GIMP Cons:
RAW photo editing tools are limited.
Because it does not support CMYK colour, it is less suitable for print jobs.
About Photoshop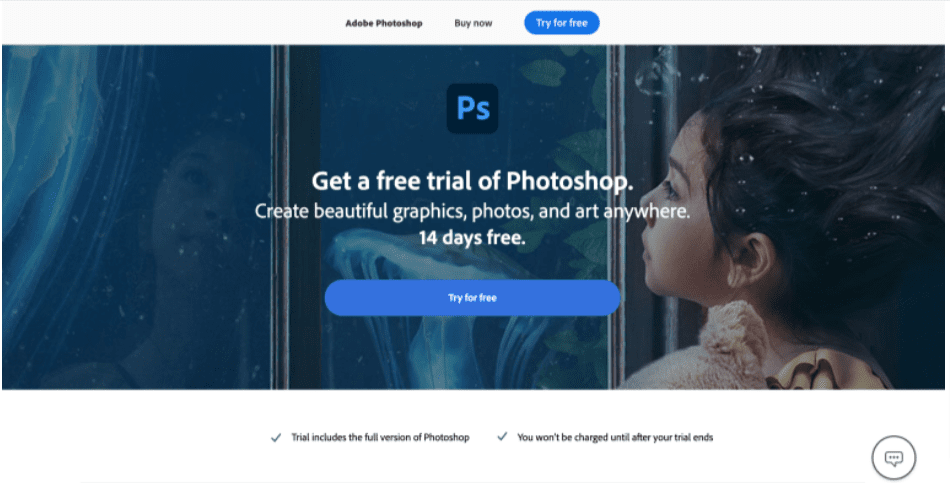 Looking to save 55% on your design tool? Check out the Adobe Photoshop Discounts and up to 55% OFF.
Adobe Photoshop has been around since 1987 and is a raster-based photo-altering application. For graphic designers and producers, the programme is the industry standard. Illustration, animation, 3-D, photo editing, and other features are included in the program.
Photoshop Pros: 
With Photoshop Actions, you can automate almost anything.
The spot removal tool in Photoshop is quite useful.
It's simple to create panoramic and photo-stacking images.
It has improved support for complex layers.
To correct the problem, images can be edited in Photoshop.
Photoshop Cons: 
GIMP vs Photoshop Pricing
GMP Pricing
GIMP is free software with limited functionalities. It is completely open-source software that is available for Linux, Windows and macOS.
Photoshop Pricing
The Creative Cloud Photography package is the best subscription value for an individual user (which includes most small company owners and startups). For US$9.99 per month, you get Photoshop and Lightroom, as well as 20 GB of cloud storage.
Key Differences: GIMP vs Photoshop
Photoshop is a PAID image editing software, while GIMP is a FREE image editing software.
Both GIMP and Photoshop have a large number of plugins, however, Photoshop plugins are created by well-known picture companies such as Phase One, Kodak, and others.
GIMP contains fewer tools while Photoshop offers a lot of tools.
On the other hand, GIMP cannot be used to edit photos on a smartphone, whereas Photoshop can.
Standards are not categorised in GIMP because it is open-source software; nonetheless, Photoshop follows industry standards.
Photoshop is used professionally, while GIMP is utilised for general purposes.
Conclusion: Which is better designing tool? | GIMP vs Photoshop 
Both Photoshop and GIMP are quite amazing editing applications. Despite the fact that they work on comparable projects, the differences in their features set them apart. It's up to you to figure out which programme will work best for you.
Beginners who do not want to spend money can first try GIMP before investing in Photoshop. Without breaking the bank, you'll master basic photo editing skills. You can upgrade to Photoshop if you wish to progress into something more industry-standard.
For professionals, Photoshop is a fantastic application. The program's capabilities are nearly limitless, and it works flawlessly with other Adobe products. Photoshop is an excellent choice if you want to work in the creative business professionally. Adobe provides reasonable-ish free trials to allow you to dip your toe into the water before paying a significant amount of money.
In general, Photoshop provides greater functionality.