Affiliate marketing is a business model that has gained a lot of traction in recent times.
It has been established as a viable income source with many benefits, and affiliate marketers are people who are making profits easily and comfortably.
But what exactly is affiliate marketing? How does a person become an affiliate marketer?
These questions and more will be answered in-depth in the following article.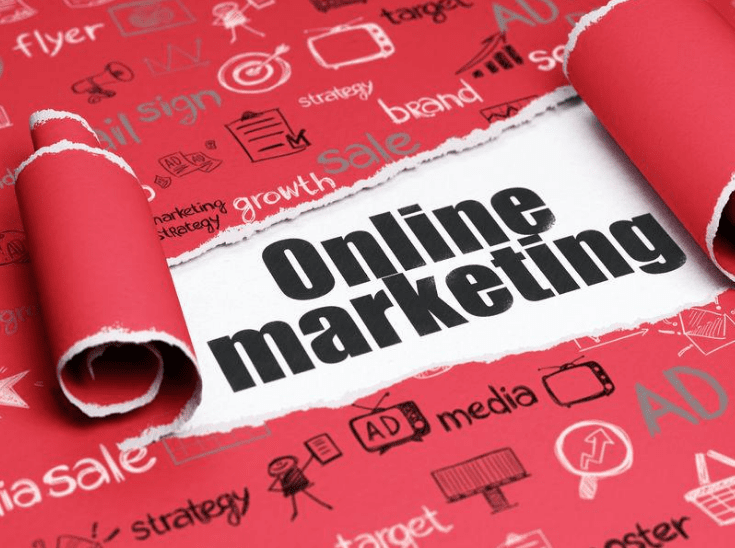 What Does Affiliate Marketing Mean?
Affiliate marketing is a contract business where a marketer is paid a commission to advertise their products on the marketer's social platforms.
The more traffic and product sales a marketer can generate for retailers through their channels, the bigger the commissions that the marketer will earn.
Affiliate marketing is a form of advertising, where the ads are simply embedded in the marketer's regular content for the client.
Such advertisements are generally better received than the usual highly intrusive pop-up ads that are rampant in normal internet traffic.
The basics of affiliate marketing are product recommendation through your website or media platforms, and getting paid based on how many of your followers purchase the products through your site.
When a customer uses a link in your blog, video, or post to enter the site of the client whose product your age marketing, a percentage of any purchases made are yours.
That is generally how affiliate marketers generate income.
You may also like:
The Process of Becoming An Affiliate Marketer
A quick Google search will reveal many different expert opinions that provide step-by-step guides through the process of becoming an affiliate marketer.
For the most part, the key steps that are generally agreed to be the most important are:
Choose A Niche
Choosing a niche simply means choosing the type of content you will promote.
It is important that when you choose a niche, you stick to it, at least until your website grows large enough.
A niche can be something as broad as 'men's footwear' or as specific as 'dress shoes for men'. It is best to start with as specific a niche as possible and then work your way outward in tandem with business growth.
One of two things that should influence your chosen niche is demand. Do research to find what kinds of things users are most likely to seek out and purchase.
An easy way of doing this it's searching for internet trends, to find what interests internet shoppers the most.
The second thing is choosing a niche that you are familiar with.
Marketing in a niche of products that you are not interested in is not ideal. Something you are passionate about will be much easier to write blogs and recommend to followers.
Choose A Marketing Platform
You can opt for several marketing strategies for your affiliate marketing. Marketing platforms are usually of two types;
Blogs or websites: It has never been easier to set up a website. Building a site or blog does not require any high-level coding expertise or any expensive equipment. Tutorials on how to set up a blog abound, and managing a site is a very cheap venture.

Social media channels: The social media platforms best suited for affiliate marketing are YouTube and Instagram. Both these platforms allow you to upload content for free, and link products on uploads with either one.
The process that follows choosing a marketing platform is the same for whatever platform you choose.
Search engine optimization is crucial if your want to generate traffic quickly, especially as a starter.
Using SEO with your chosen niche gives you a higher chance of attracting people who are already interested in the content you offer.
Find An Affiliate Marketing Program To Work With
Finding a good affiliate marketing program is essential because it is through such programs that a potential marketer can find clients with products they can advertise.
Affiliate marketing programs are the middlemen between marketers and clients. There are two basic kinds of products you would find in any niche.
You have the option of high volume, low paying products, or low volume, high paying products.
For example, if you are interested in advertising phones, high volume low paying products would be low budget products that can be moved quickly.
The opposite would be flagships from legacy brands that are slow settlers.
Due to the fact that low-budget phones are cheaper, they have smaller commissions but sell en masse. On the other hand, slow-selling expensive phones have much higher commissions.
As a beginner, it is probably better to start out with lower-priced products, as these are easier to sell even though your traffic will be low at first.
Create Your Content
A phrase that is used a lot in affiliate marketing spheres is 'content is king.' That phrase is very true.
You can do all the research on the trendiest trends, create the most eye-catching website, and have such a good SEO that your site is at the top of all Google searches, but if you do not display great content, it is all for naught.
There are many ways of generating content.
Even if you are limited in the variety of what you can display due to your chosen niche and what products you are able to curate, the way you present the products is important.
As a beginner, the major way to market creates marketable content is through product reviews.
Product reviews are simple, straightforward, and easy to make. You can review a product in a video, or you can review it in a blog.
As an affiliate marketer, your review would hardly be unbiased as your purpose is to attract customers, but you should be factual.
You can use most of the review to describe the benefits of a product, tone down any imperfections, but you cannot be dishonest about the product.
Product reviews can be dedicated to a single product, or they can be lists of the best offers of a single class of product.
Affiliate marketing strategy is all about conversion rates.
How many people searching for products in your niche can you convert to visitors on your site or channel?
How many visitors can you convert to customers through the links in your content?
Answering these questions through reviews of what attracts people, what makes them stay, and what they actually go on to buy through your site, and then optimizing accordingly, is how you will build your affiliate marketing business.