Gumroad is a site that allows you to sell products and services directly to your audience. You can create a page on their site, add files (including videos and audio), set a price, and then share the link with your followers.
When they buy, they instantly get access to the material. It's an easy way to sell digital products without having to worry about setting up a website or dealing with payment processing.
Plus, Gumroad takes a small commission on each sale. In this review, I'll outline the pros and cons of using Gumroad so you can decide if it's the right platform for you.
What is Gumroad?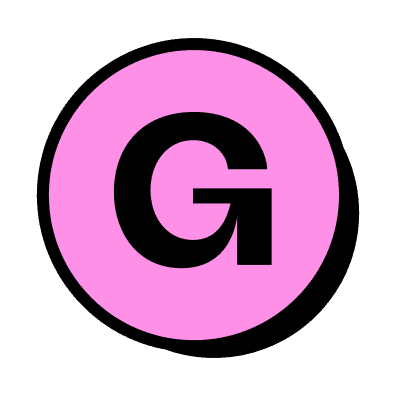 Gumroad is an online platform that enables creators to sell their products directly to consumers. The company was founded in 2011 by Sahil Lavingia, and it is based in San Francisco, California.
Gumroad's mission is to empower creators and small businesses by giving them the tools they need to succeed. The platform provides users with a simple way to create and sell digital products, such as ebooks, courses, and software.
In addition, gumroad offers a range of features to help creators promote and market their products. For example, creators can use the platform to create landing pages, run marketing campaigns, and track sales.
Gumroad is a powerful tool for anyone looking to sell digital products online. However, while it is easy to use, the platform does have some limitations.
For example, gumroad only supports payments through PayPal or Stripe. In addition, the platform takes a percentage of each sale as a commission.
Overall, gumroad is a helpful tool for creators who want to sell digital products online but should be aware of its limitations before using it.
Benefits of using Gumroad
Gumroad is a digital platform that allows creators to sell products and services directly to their audience. The company was founded in 2011 and is headquartered in San Francisco, California. There are three primary benefits of using Gumroad: ease of use, flexibility, and low fees.
First, gumroad is easy to use. The platform offers a simple drag-and-drop interface that makes it quick and easy to create an online product or service.
Second, gumroad is flexible. Creators can offer a variety of product types, including courses, e-books, and software products. Gumroad also allows creators to set their own prices and offer discounts and coupons.
Finally, gumroad charges lower fees than many other digital platforms. For example, the company only charges 5% + $0.30 per transaction, while other platforms can charge up to 15%. Overall, Gumroad is an excellent choice for creators who want to sell products and services online.
Drawbacks of using Gumroad
While Gumroad has a lot of great features, there are also some drawbacks to using the platform. One downside is that there are only a limited number of payment options available.
Gumroad does not offer a way to track inventory levels. This means that if you are selling physical goods, you will need to keep track of stock levels yourself. Finally, Gumroad charges a 3% processing fee on all transactions.
While this fee is relatively low compared to other e-commerce platforms, it can still add up over time, particularly for businesses with high sales volume. Overall, Gumroad is a great platform for selling digital products, but there are a few key drawbacks to be aware of before using the service.
How Well Does Gumroad Accept Different Payments?
Gumroad is one of the most popular online platforms for selling digital goods and services. This intuitive platform supports a wide variety of payment methods, allowing businesses to effectively reach and connect with customers around the globe.
Some of the payment methods supported by Gumroad include credit cards, e-checks, PayPal, and even cryptocurrency. What's more, it provides a simple process for setting up recurring billing options and placing orders directly through Apple Pay or Google Pay.
Overall, Gumroad is an industry leader in terms of accepting different payment options, making it a great platform for businesses looking to expand their reach and grow their revenue.
Whether you need to accept traditional forms of payment or tap into emerging trends like cryptocurrencies, Gumroad has you covered. So if you're looking to sell digital goods and services online, be sure to consider using this versatile platform. You won't be disappointed!
Does Gumroad Help Boost Your Sales?
There are a variety of tools available to help independent artists, writers, and entrepreneurs promote and sell their work. One such tool is Gumroad, an online platform that allows creators to sell directly to their audiences without the need for third-party vendors.
Gumroad facilitates this process by providing tools that allow users to create customizable storefronts, accept payments, organize content into digital downloads or physical products, and build a community of engaged followers.
Overall, Gumroad can definitely help boost one's sales by reducing the amount of friction between creators and consumers. Whether you're looking to grow your audience or start selling your work more effectively, Gumroad is a powerful and user-friendly tool that can help you achieve your goals. So why not give it a try? You have nothing to lose but your sales!
What Is The Pricing Of Gumroad?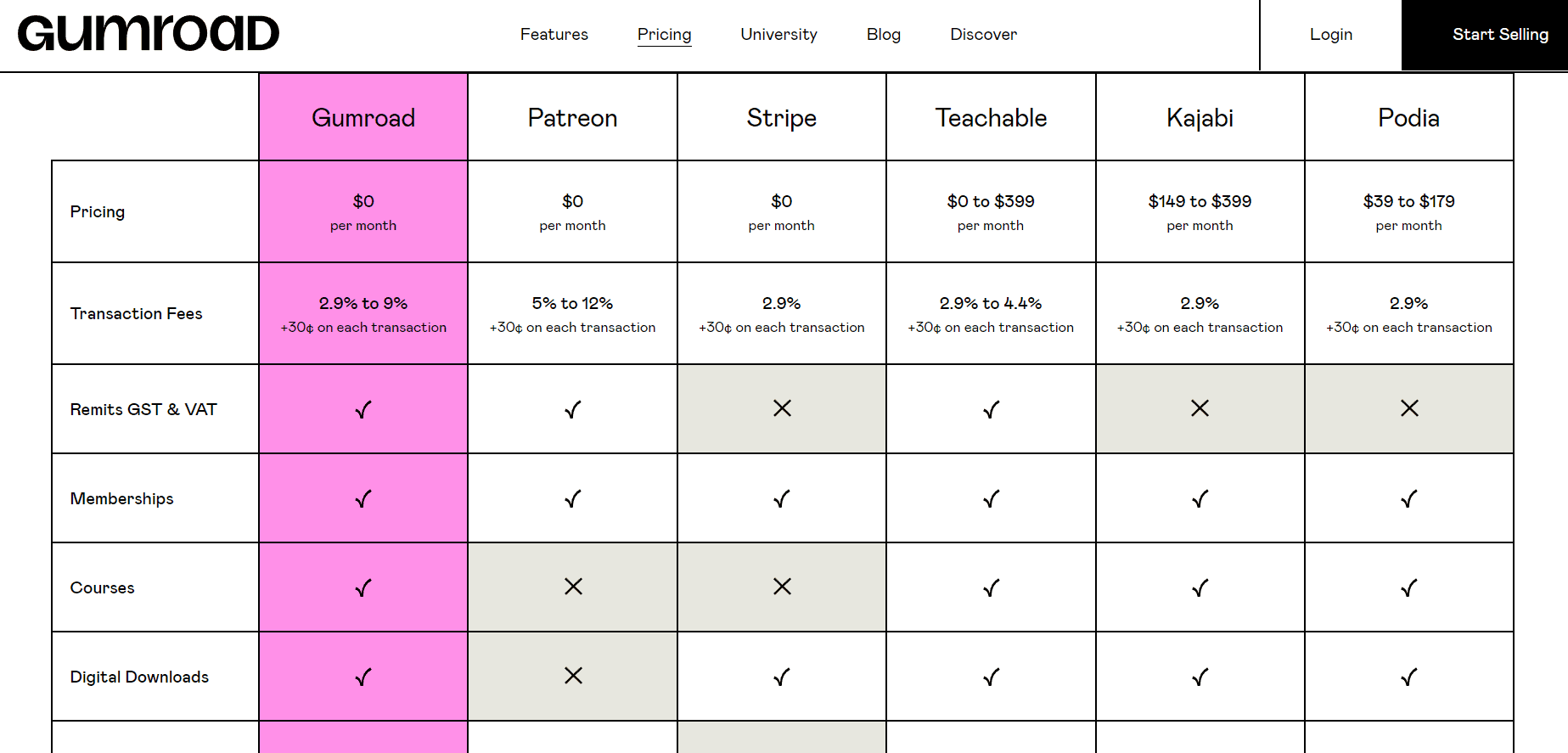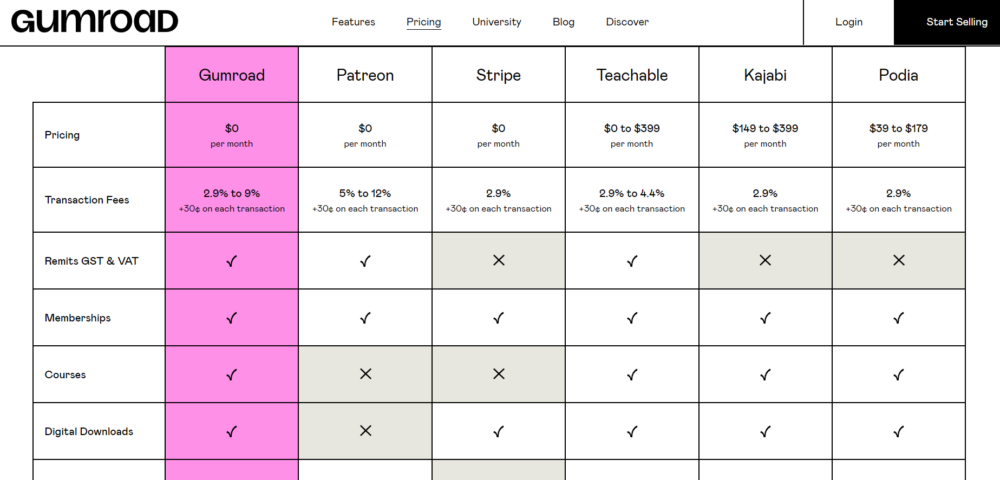 Gumroad is a company that allows people to sell products online. The company offers a variety of pricing plans, depending on the needs of the seller.
The most basic plan is free and allows sellers to take payment via PayPal or Stripe. There is also a 2.9% + $0.30 fee per transaction. For sellers who want more features, gumroad offers a monthly subscription plan for $10/month.
This plan includes additional features such as the ability to sell subscriptions, send newsletters, and offer discounts. For high-volume sellers, Gumroad offers an enterprise plan for $500/month.
This plan includes all of the features of the monthly subscription plan, plus unlimited transactions and support from a dedicated account manager. Gumroad also offers a 10% discount for non-profits. Overall, the pricing of Gumroad is fairly flexible and depends on the needs of the seller.
Conclusion on Gumroad Review 2022– Pros And Cons Thorough Guide
Gumroad is a great platform for creators who want to sell their products directly to their audience. It's easy to set up and manage, and it gives you complete control over your sales and customers.
If you have a product to sell, we highly recommend giving Gumroad a try. Have you had success selling products on Gumroad? Let us know in the comments below.
Quick Links