In this blog, I am going to discuss Heepsy Review 2023 – Marketing Platform For Influencers.
Influencer marketing is a technique that marketers are increasingly using to provide exposure to their goods and services, through individuals with a large number of social network followers, and Heepsy aims to provide the best marketing platform for influencer customers.
Heepsy founded in 2016, was designed to make this work easier for businesses through a forum that allows them to meet influencers that best serve their needs.
The designers' concept was to create an influencer marketing tool that offers consumers a search tool with the highest quality results, which is guaranteed to satisfy them by fulfilling their needs.
Heepsy Review – All you need to know!
Heepsy is one of our discoveries of marketing tools for influencers that made marketers' lives easier. As we all know, one of the most significant strategies to be faced in 2019 is influencer marketing, but it raises some of the obstacles that need to be tackled before we begin.
They've got a whole host of influencers. There are more than 7 million influencers you can discover and filter, according to them.
Whatever the company is, this is more than enough for every initiative to be carried out.
Finding Instagram influencers is really fast with Heepsy. It has 7 million influencers with followers of more than 5000, which is 90% of the range of influencers.
Customer service is one more advantage to consider. Should you need help with something, Heepsy provides support through chat or email. In the first contact, the questions or concerns that arose in our test were answered and in a very successful way.
Powerful filters to find the right influencers!
Heepsy is a program for marketers developed by marketers.
The app includes some very appropriate and efficient filters that will help you narrow the search results that will allow you to target and partner with influencers that are ideal for the marketing campaigns of your brand.
Based on the plan you have purchased you get access to a variety of sets of filters.


Find influencers according to region, county, or city in particular.
They will find you influencers from across the globe, from all possible countries. It will yield fewer outcomes if you find influencers for a specific city than if you look at a world.
Through this filter, since most of the publications are linked to specific niches, you will find influencers related to a particular niche.
Heepsy believes influencers can be anyone ranging from fashionistas or artists, as well as fitness, lifestyle, gaming, etc., influencers also exist.
For a specific range of followers, you may wish to include influencers for your marketing campaign. Starting with those who have 5000 fans, you can test influencers here.
Engagement refers to the interaction, measured by likes, tweets, or video shares, with influencers that people have.
This measure is very important because it demonstrates how much interest their audience has. You want to work with an influencer who is strongly committed to it.
Depending on each party, the percentage of engagements varies from high to low.
You will find the posted price of an influencer as a particular sum of dollars if you are on a tight budget. This is just an estimation, so it gives you an idea of whether or not the initiative is something you can afford.
Branded Posts and Posts Per Week
With these two filters, you can scan for influencers who have a percentage of promoted posts and then the number of posts they publish each week. Influencers who share too many images or videos sometimes confuse their audience about their content.
That's why it is also important to measure the engagement rate.
It is true that after conducting the search, a bit of manual work on our part is needed, but we have to pick influencers that are consistent with our business values for our campaign to be successful.
Not only who, the Instagram influencers that do not have an authentic audience, that is, influencers who we can presume have bought followers, comments, or even likes, must also be discarded.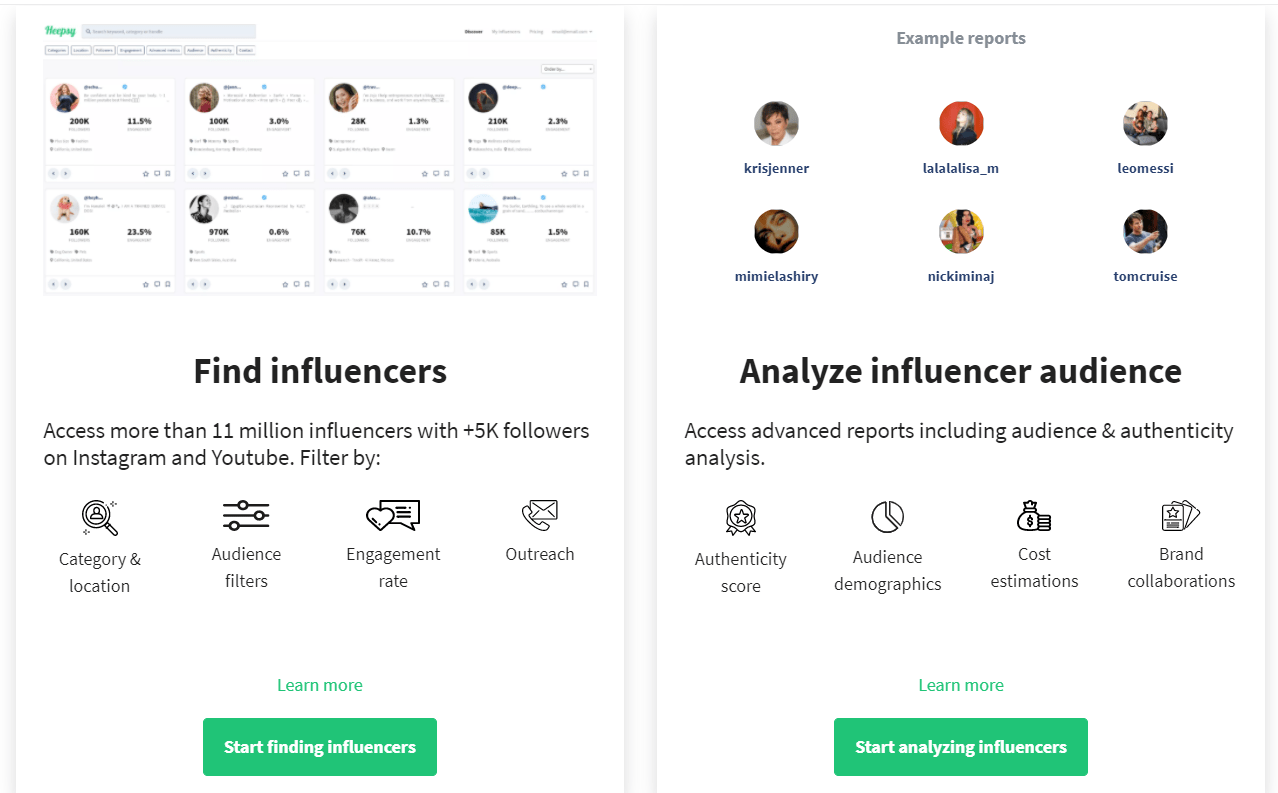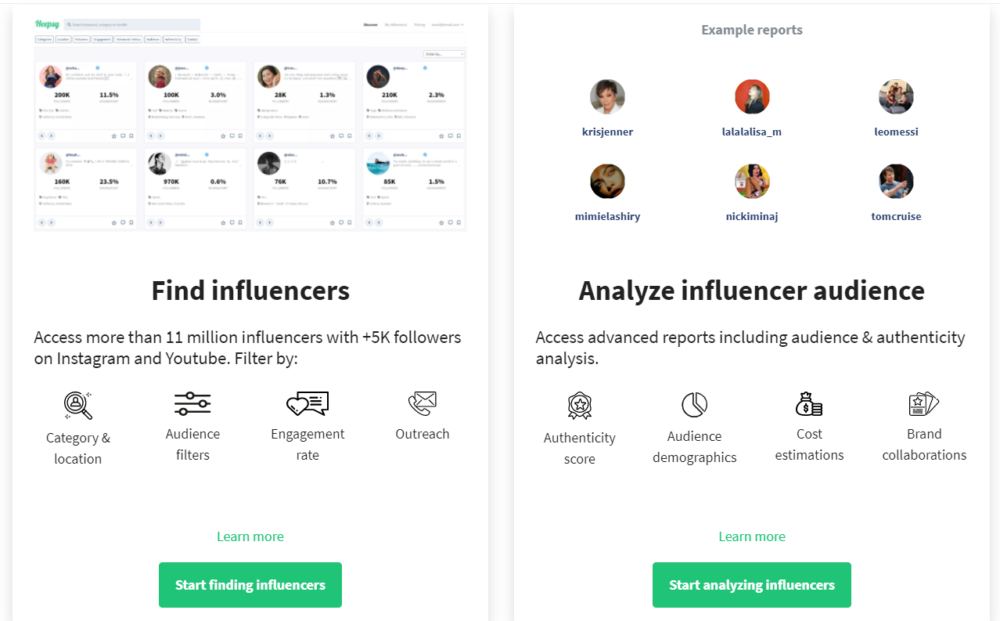 Why Do We Recommend Heepsy?
For over 4 years now, Heepsy has been on the market and is well versed in all the main aspects of influencer marketing.
Although there are many resources to help consumers improve their marketing strategies with influencers, most of them do not give you the option of trying it for free.
Unlike other rival tools, you can try Heepsy before you decide to purchase any of their plans and through its free plan, it's several tools with some limitations.
Heepsy's Bio Search
The "Bio Search" tool is free to use, so that implies you will be able to enter any relevant keyword (category, country, or whatever) and find thousands of Instagram influencers in seconds.
This Bio search tool delivers really good results, helping you select the influencers that best match the goals of your campaign. I've got to say I'm a big fan of the fantastic influencer data they offer.
I really like the way they offer an experience that makes decision-making simpler. You will be able to find examples of this here on their website, or sign up for free and check it out.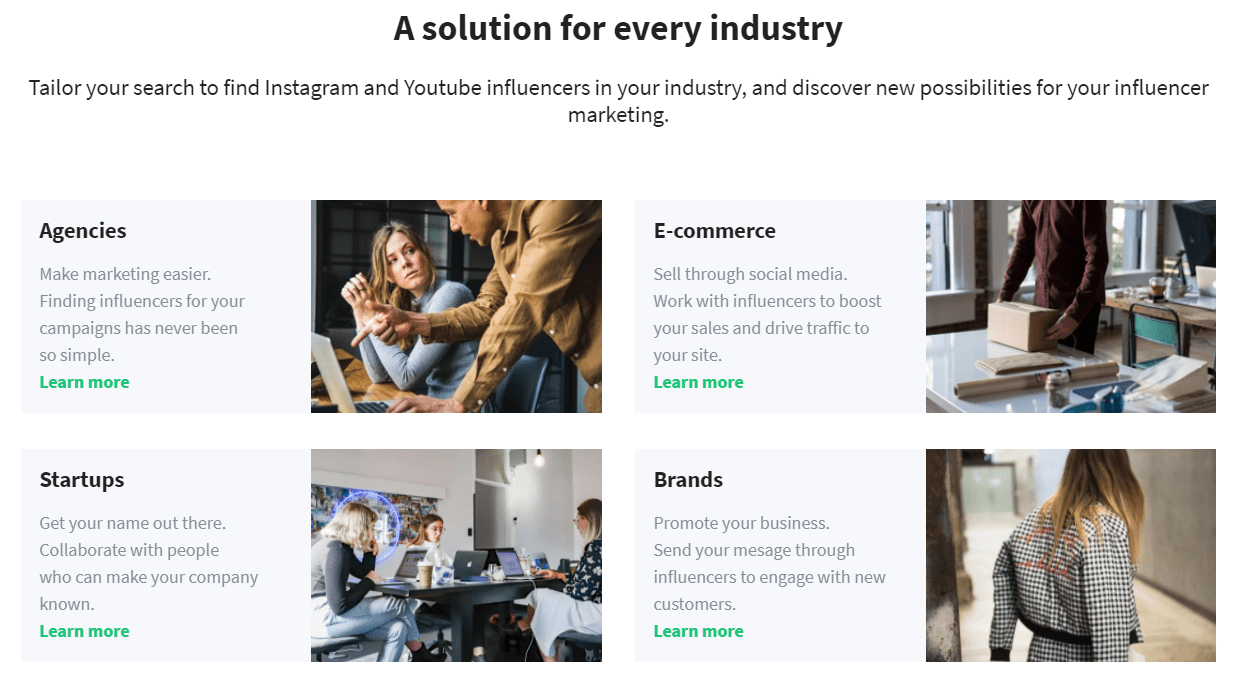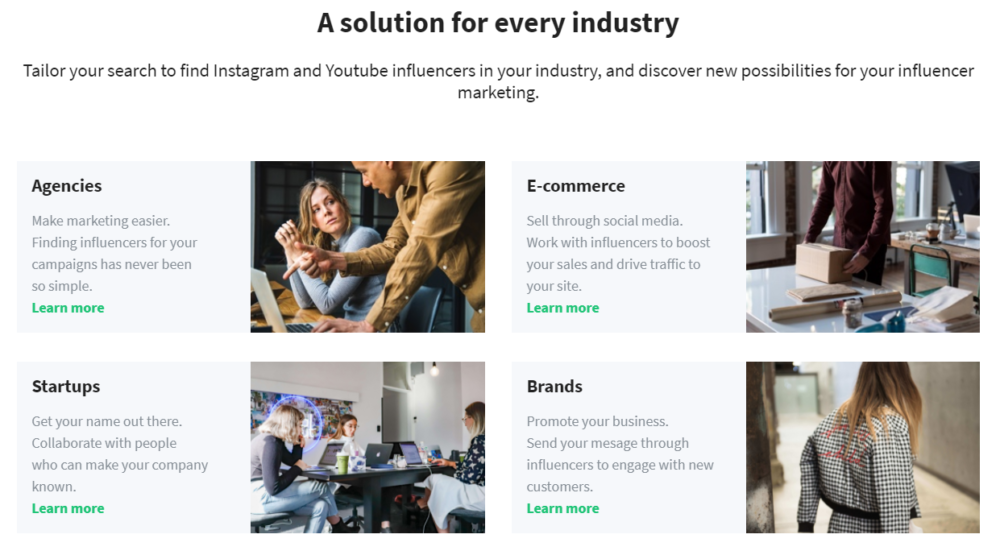 Quality Search on Influencers!
The Influencer profile provides you with valuable information to assess if your brand expectations are met by an influencer.
Truly, it is through. First of all, there is a "quality ranking" that tells you whether an influencer is fake at a glance or not.
The average interaction, a growth graph, other partnerships with brands, and other interesting data can then be reviewed.
To check the ability of the instrument to identify influencers for different types of promotions, we have done many searches.
For this, we use one of their payment plans, so we have access to a greater number of filters and refine our search further.
Even though I tried to be very precise in both categories and place, the number of influencers shown by the tool in each search was high.
1. Metrics and Graphs
Heepsy has been designed to provide us with an insight that in a single glance gives us this information.
This metric is "the audience price ranking," algorithmically calculating the influencers with a score ranging between 0 and 100 points.
Nevertheless, if we want, we can go into the details too. You'll get a graph of growth that visualizes an influencer's growth rate of followers.
Some spikes are going to help us discover fake followers who buy them. A negative trend can indicate the decline of one influencer.
2. Analyze the Engagement Rate of Influencers
The interaction rate enables us to assess whether an influencer will assist us in achieving our goals for the campaign.
This graph contextualizes the influencer trying to tell us whether it is above or below the amount of contact that other influencers have with his category.
The ratio between comments and likes, which will tell if there is any kind of odd proportion which can be an indication of buying experiences, can also be considered.
Once again, the graph helps us to consider the percentage of each influencer relative to the other influencers in their group.
The brands that the influencer has collaborated with are more important facts.
This is a good way to learn how the influencer suits the ideals of your brand and maybe it will even help you find influencers who have worked with your skills.
Finally, you can also choose to add this to another list of influencers you have selected if you have chosen the right influencer for your campaign.
To get in touch with them, you can even download all the information about the influencer (including contact details) and give them a partnership when you finish running your list.
Heepsy Review- Pricing Scheme!
As you can see, each plan has a set of filters and reports based on your criteria and budgets.
You can adjust to get a proration if you're on a contract and you think a higher plan is better for your job, so don't panic that you're not going to be paid twice.
For running a complete campaign, it is necessary and rather recommended to subscribe to one of the paid plans instead of just dragging on with the free plan.
Fortunately, their prices are offered by Heepsy are pocket friendly and affordable considering their level of search and useful metrics. You can visit the comparison chart of all the 4 plans offered by Heepsy!
Finally, if you have a larger project and such plans do not suit your needs, there are available custom plans and annual plans. The annual contracts have a 20 percent discount!
Quick Links
FAQs | Heepsy Review
🤷‍♂️Does Heepsy help manage influencer marketing campaigns?
Heepsy is a self-service influencer search tool. However, we understand that sometimes companies or brands don't have time to manage campaigns from beginning to end, so we can also help you with that.
🙋‍♀️How can I sign up as influencer?
Heepsy is not an opt-in platform, which means that the people in our website do not have to register or subscribe in order to be included in it; we just take social media data and offer it to our customers in an easier, more intuitive and more comfortable way.
👉What are the benefits of influencer marketing?
Influencer marketing captures a niche audience with high engagement rates through seemingly organic content. It is an excellent marketing strategy with numerous benefits:
Conclusion | Heepsy Review 2023
Influencer marketing, as you might already know, has become a great choice for brands and corporations to be able to sell their products.
According to Business Insider, brands are in fact estimated to spend up to $ 15 billion on influencer marketing by 2022.
There are influencer marketing search and analytics tools like Heepsy that will save you a lot of hours from scrolling down social media if you are a company or organization that wants to start an influencer marketing campaign but are not sure what kind of influencers you should consider.
Heepsy is also the greatest influencer quest strategy out there.
The firm aims to provide customers with a reliable, user-friendly, and affordable search tool.
The team still works hard to link companies with the world's best content creators by supplying them with informative metrics.