In this blog, I am going to discuss How to Access Blocked Websites 2023 11 Easy Ways 
We all love to access free content and many more things on the Internet but many of the owners hate this.
You will find many websites that basically offers free of cost products along with some copyright products.
Most frequently, when the authority of that country somehow finds that website and will order ISPs just to block that website for that country.
Sometimes it may because of the website is not following the country's tradition and culture believe is why they are getting blocked.
Here, When it comes to the restriction and bans over the website then always it annoys people. But the government is keeping on censoring content more than ever.
No need to worry, in this guide you will come to know how to Access Blocked Websites. So let's start the guide here.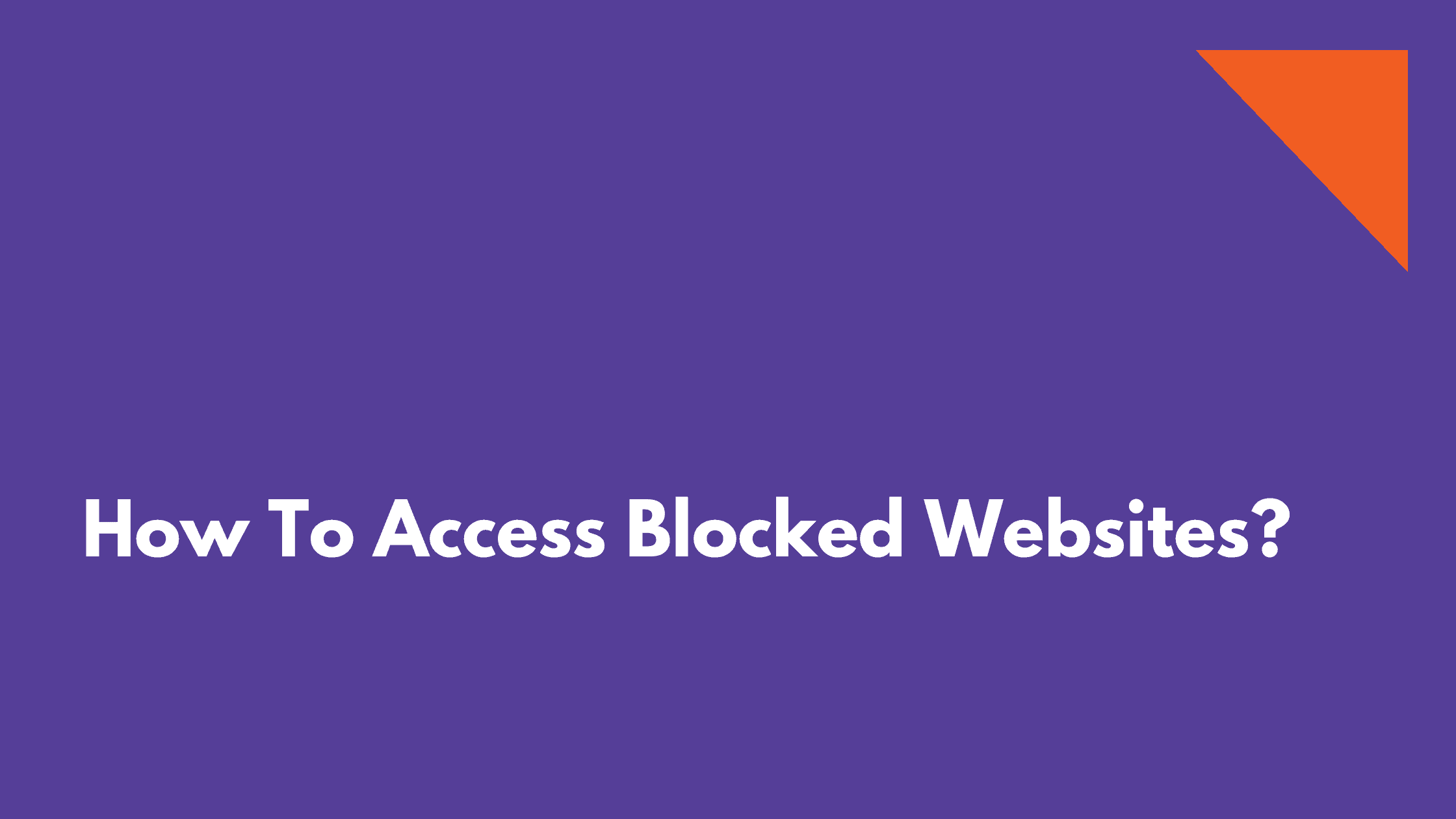 Ways to Access Blocked Websites 2023
1. Use VPN
The most appropriate way to Access Blocked Website is by using a VPN (Virtual Private Network). Basically, VPN allows you to connect your device to secure a connection right to another network over the Internet.
VPN lets you Access the Blocked Website right from your home network and it also manipulates your IP address along with protecting it from ISPs and Government.
With the use of a VPN, you can easily open the sites blocked in your country.
Here VPN acts as a tunnel that automatically converts your data into garbage value that most probably impossible to recognize or sniff.
In the market, you will get tons of free and cheap VPN services that you can easily use and enjoy an uninterrupted internet experience.
You can also try the deadly combination of TOR and VPN if you are willing to enhance your computer security. Just check out some of the leading VPNs on the market.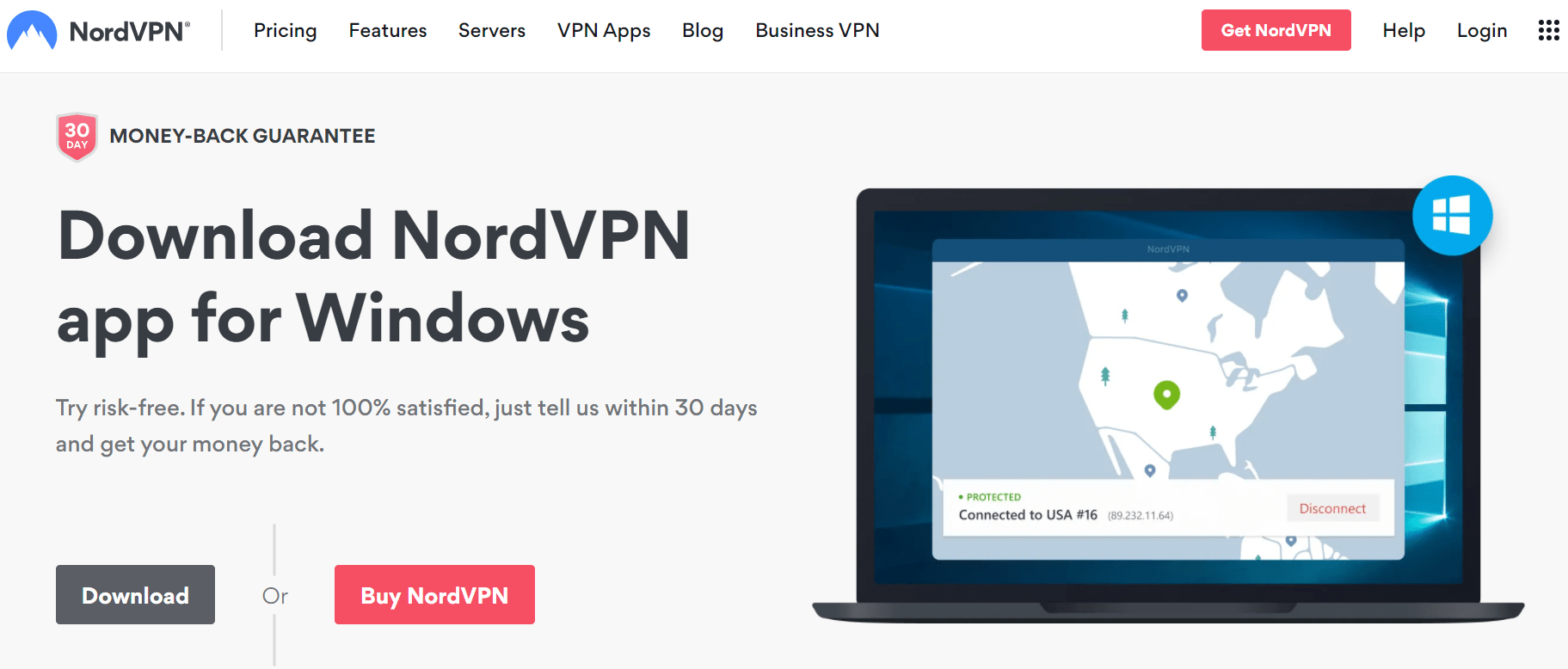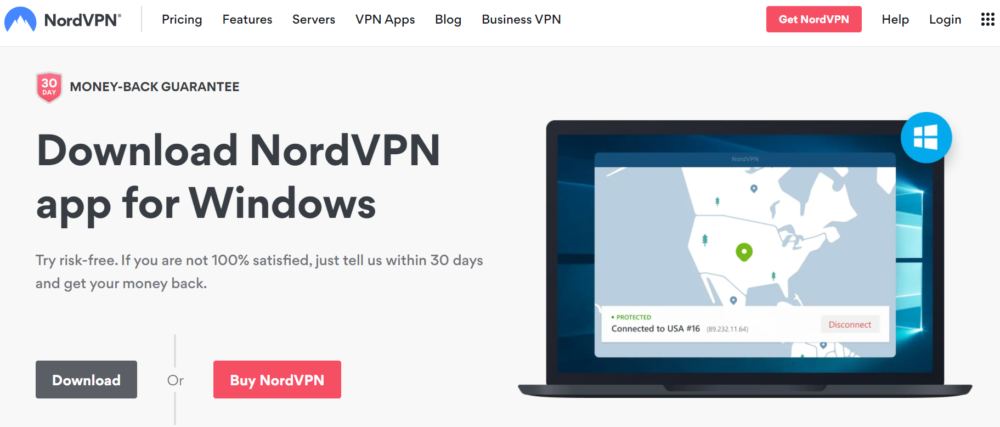 2. Use Proxy Website
It may happen sometimes, in a professional environment they restrict your access to some of the particular websites.
At times, here you need a way to access the blocked websites, proxy websites will be there to rescue you.
On the web, you will get hundreds of proxy websites that will definitely make your web experience Unrestricted.
Basically, the proxy website works as a moderator between the users and the server's site.
The proxy website hides the blocked site from the ISPs and they will allow you to access blocked websites.
Just to find a proxy website, just go and simply make a Google Search.
130 Best Free Proxy Sites List; Top Proxies Servers List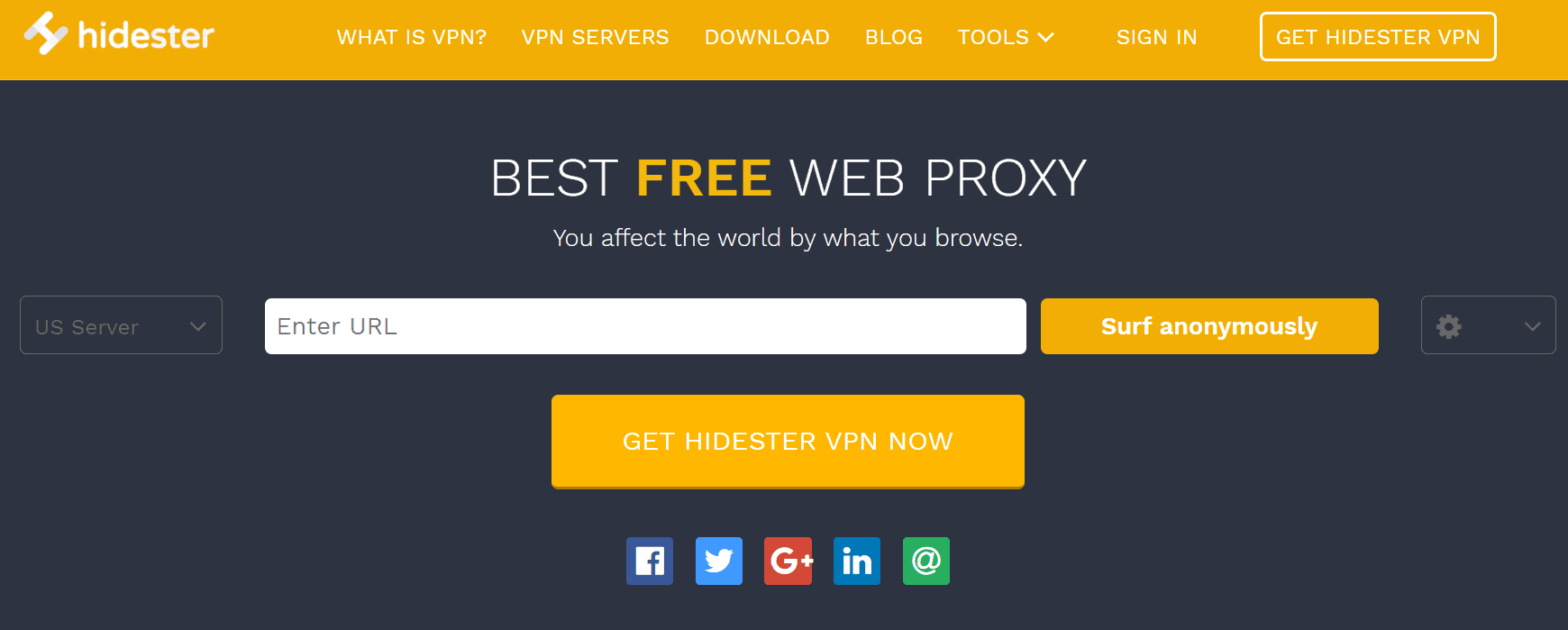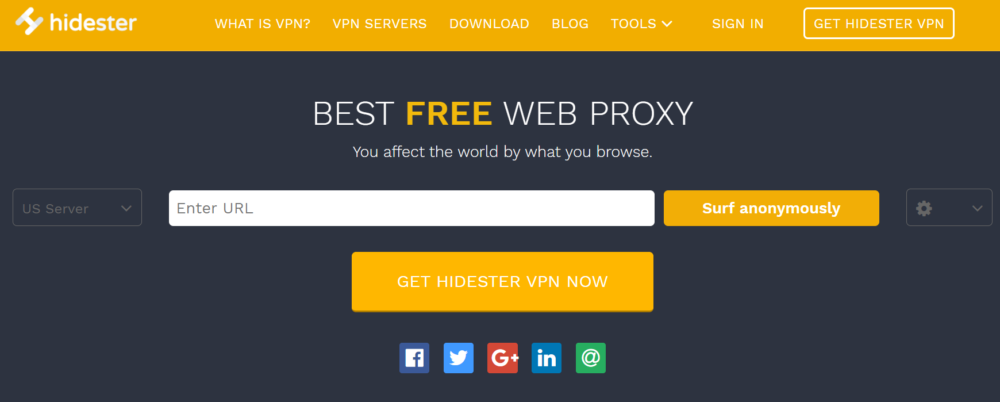 3. Use IP Rather Than URL
Sometimes the blocked websites are stored as a list of URLs.
Just using the IP of the blocked website might work in a few cases.
If you are willing to know the IP address of any of the website, just go to smallseotolls.com and choose Moz rank checker.
Here on the box just enter the domain name, which you want to get the IP address, after pressing on the Check button you will know the IP address of the domain along with its location.
4. Change Network Proxy In Browsers
Most of the colleges or institution is having more than one proxy for its network.
That is the reason most of the sites are blocked and restricted on one proxy but it is accessible in another. You can give arty to proxy surfing just to get Access Blocked Website in your college premises.
Here the disabling of network proxy settings in our web browser is not a tough task.
All you need to find the connection/network option in the settings of your web browsers.
In that section, you have to select the no proxy option or just use any other which is providing unrestricted browsing at your institution.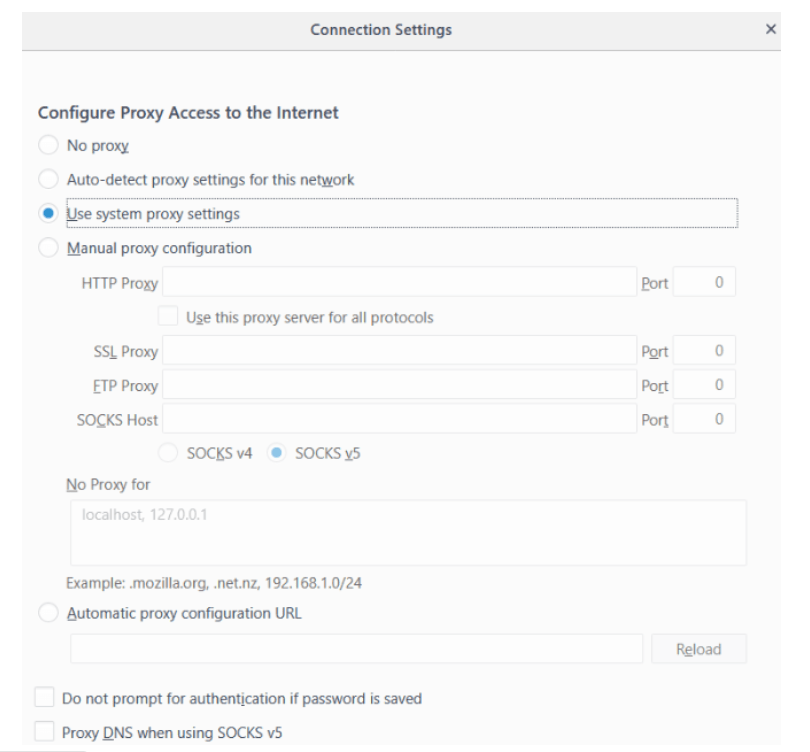 5. Use Google Translate
Many institutions and countries sometimes don't ban Google Translate.
So, here you can bypass the restriction just by converting the blocked website language into another language that you know.
Just try Google Translate and see for yourself. This one is another way to Access Blocked Website.
You can also use the Microsofts Bing translation service just to unblock the banned website.
If you want to unlock some of the websites at schools, colleges, and offices you can also use some other translation service.
6. URL Recasting
It also happens sometimes when a particular website is hosted in a VPN but it doesn't have a verified SSL (Secure Socket Layers) installed.
In this case, for such a website just go simply to the address bar of your web browser and type https://www.url.com. here this change might display a security notice.
Press it anyway if you really want to visit a website.
7. Bypass via Extension
If some of the websites are blocked in your college like Facebook or YouTube the just try these extensions. Here come the Hola and ProxMate, extensions that you can just use to access the blocked websites.
8. Replace the DNS Server
You can simply use this method to bypass the blockage. Here this method involves using Google DNS or OpenDNS just for accessing the internet.
9. Go to the Internet Archive- Wayback Machine
Basically, Wayback Machine is an interesting service, which generally stores the copy of most of the entire website on the internet.
It saves multiple versions of many websites, here you can access the past version of the website. The users have the option to use it and browse the block content online.
10. Use RSS Feed:
Basically, RSS readers are very useful for getting fresh content and reading them with ease.
Here you can grab the RSS Feed of the blocked website and simply add it to your user. In case the blocked website is not having the RSS Feed, you can just use a useful service just to create the feed.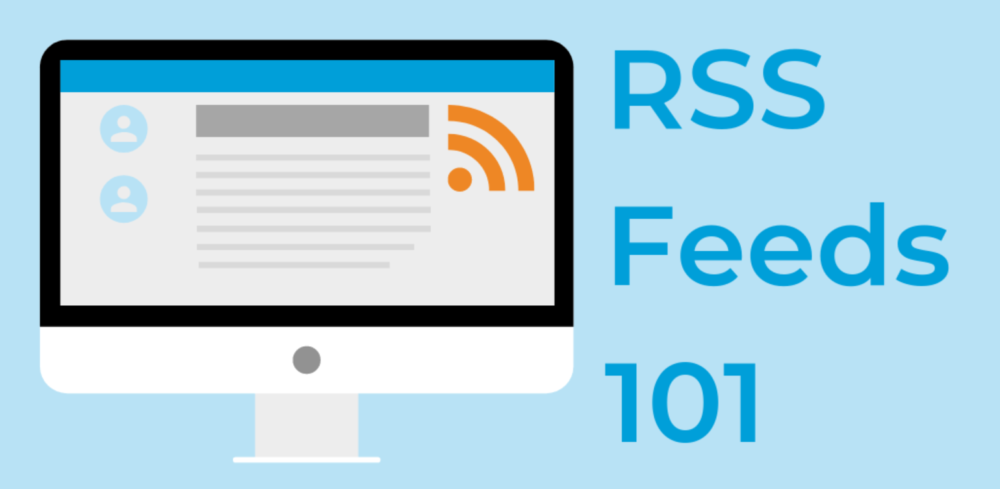 11. Use IP Anonymizer 
If you don't want to compromise with security and privacy then you may know about the popular Tor Browser.
Here this will act as a web blocker bypass tool if you are able to set it up properly.
Many of the time when you unblock the website at college or office and remain anonymous as well with this amazing IP Anonymize That'sats the dual advantage you are getting here Access Blocked Websites along with getting rid of any surveillance.


Quick Links
FAQs | Access Blocked Websites
🤔 How can I access a blocked webpage?
Many companies block unnecessary websites in their intranet. It totally depends on the company policy. Most of the tech and finance companies in India consider bypassing the network restriction as a serious crime.
🤷‍♂️ How to Open Blocked Websites On Airtel 4G Internet Connection?
f you are using the Opera browser on your Laptop, you can turn on the free VPN that comes with the browser. Go to the advanced settings and then turn on the VPN by using the Enable VPN button.
🙋‍♀️ How to Use VPN to unblock?
As the name suggests, VPN (Virtual Proxy Network) software acts as a hidden layer and does not reveal its real IP address. Based on our experience and expert reviews, using a reliable VPN service is the best way to unblock the website easily. All popular VPNs have applications for PC, Mac, Android, iOS, etc., which can easily lift restrictions on company or school sites.
Conclusion | Access Blocked Websites 2023
In this era of technology and the Internet, who will like to have the restriction over some of the websites by the Government and ISPs.
Don't worry this guide will help you to Access Blocked Websites. Share this post with your friends and colleagues on all trending social media platforms.