Do you wish to get into affiliate marketing but do not know where to begin? Participating in affiliate programs is one of the simplest ways to earn money as a content creator.
However, finding the right options for your target audience may be challenging.
Yet, one of the best programs to consider is Amazon Associates. Depending on your product category, there are various ways you may incorporate AMZ items into your content.
For example, you may develop gift guides, share product reviews, or come up with product lists like top outdoor gear or recommended books.
This post will show you how to become an Amazon affiliate. So let's get started!
What Is the Amazon Associates Program?
The Amazon Associates solution is the largest affiliate marketing program available on the Internet.
It helps publishers, bloggers, and creators to monetize their web traffic by advertising AMZ items in their content.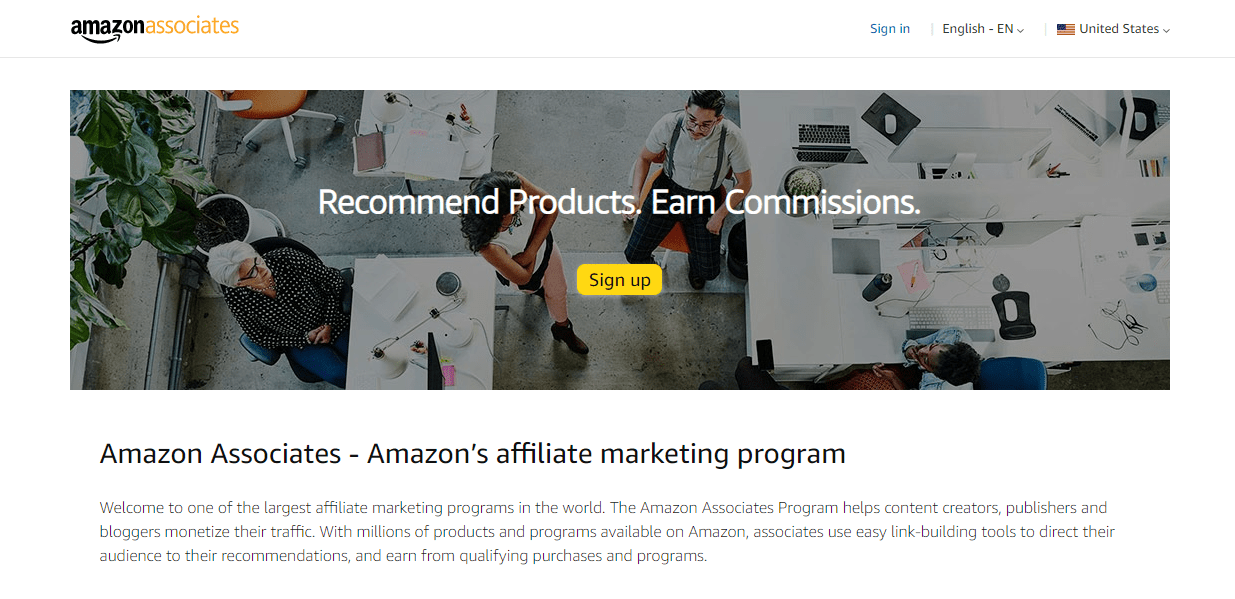 As soon as you register for this free program, you will get links to promote to your followers.
Then, when they click on your link and purchase an item, you'll get a commission. AMZ commissions vary between 1% and 20% based on the product category.
Quick Links:
Final Thoughts: How to Become an Amazon Affiliate?
If you desire to earn money by promoting goods on your blog or website, you should consider enrolling in Amazon Associates.
It is free to join, straightforward to use, and offers access to millions of goods you can advertise through customized widgets and links.
Do you have any queries about being an Amazon affiliate? Let us know in the comments below!