In this post we are going to talk about how to check if blog content is being copied.
You're probably aware that your website should always have unique content. Duplicate content on your site is a significant error that can harm your site's rating and reputation.
Plagiarism, or misrepresenting someone else's work as your own without permission, is prohibited both online and offline.
Duplicate content might result in Google penalising you by lowering your page rank or removing your website entirely from search results. This defeats the purpose of publishing content in the first place.
Another potential is that someone will replicate the content on your site and try to use it without your consent.
These dishonest marketers may openly exploit the material you developed on their websites without asking or notifying you, and they may wind up outranking you in search engines.
When you write your content, you may accidentally make it too similar to already published information. It's always a good idea to use plagiarism checkers on whatever you write to ensure that your content is seen as original. Several of these tools are free to use.
Here I have discussed some good free tools that can be used to check for duplicate content.
So, lets get started.
Will your blog have any impact if someone copies your content?
If you allow others to copy your blog content, you are at risk of losing your search engine rankings and page rank. Most often, copied content from your blog is indexed by Google first and then becomes duplicated.
Therefore, your blog ranking may decline or you may even not be included in Google's index. It is true that you do not receive any credit for all the work you put into writing that valuable content that is stolen by content thieves.
You can check it out using the following online tools:
1. Google Authorship
Google Authorship is a great place to start. It's well known that you can link content you publish on specific domains to your Google+ profile through Google Authorship.
As part of Google's search index, the name and image of each author are displayed. By having your image appear below your content title, you prove that you created the content. In addition, it shows that you are responsible for what you write.
2. Google Alerts
Google Alerts let you set up specific terms as tabs. You do that by notifying Google. After you mention that phrase or keyword to Google, you'll receive an email alert when it's published somewhere else on the web. 

You should keep in mind that the words you keep tabs on must be unique and you should consider using a long phrase as it has its own distinctiveness.
3. Copyscape
Using Copyscape, you can detect whether your whole post or part of it has been plagiarized online. It is available in both a free and a premium version that verifies the authenticity of content purchased online.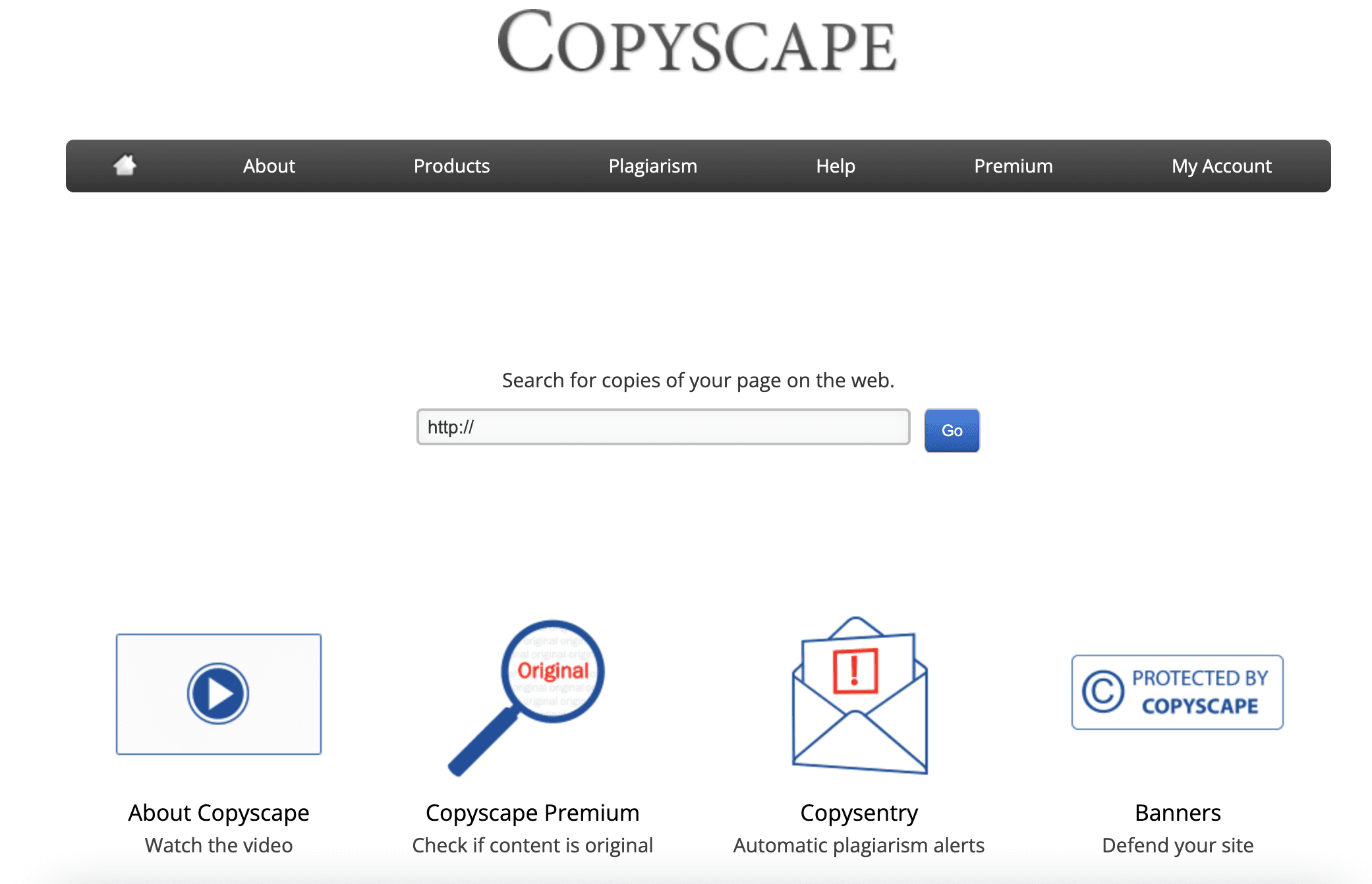 In addition, it offers other benefits. Copyscape provides a list of web pages that mention similar text, given the URL or text of the original body. Copyscape banners can be placed on the site of the plagiarists to warn them to stop copying content.
4. CopyGator
Copies of material can be found using CopyGator, a free tool for auditing RSS feeds. When two blog spots are similar, the overview page displays the details of whether it is just some elements or the entire post.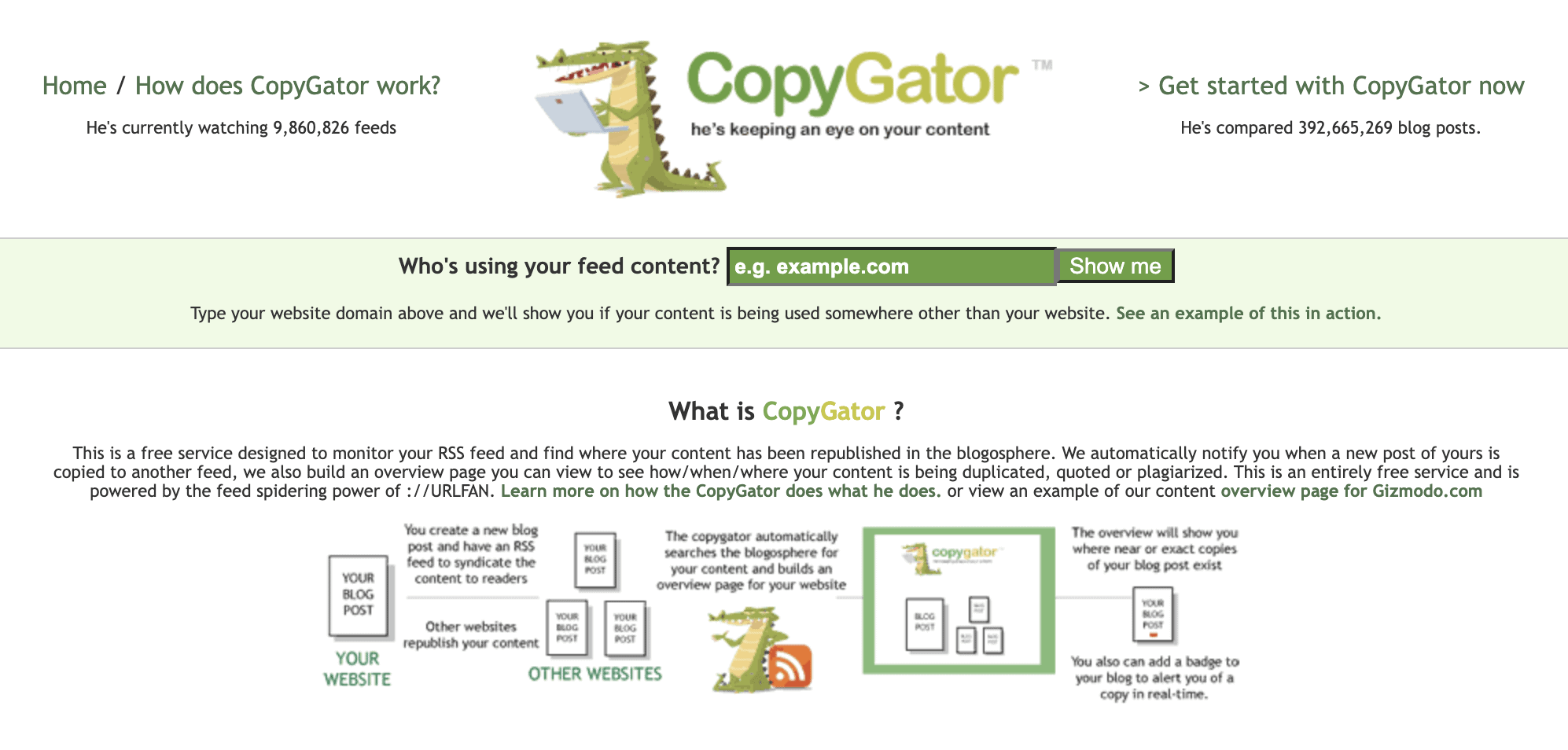 5. Grammarly
As well as being a grammar checker and proofreader, Grammarly is also capable of checking your text for plagiarism. The tool checks for adherence to more than 250 grammar rules as part of its accuracy and plagiarism detection capabilities.

Over 250 grammar checks are carried out, proofreading is performed, plagiarism is detected, and users are provided with a list of potential corrections.
6. Plagiarisma
The maximum character limit for this tool is 5000 characters, and the number of searches per day is limited to five unless you register with Plagiarisma. Registration, however, can overwhelm the 5 searches per day restriction. 
There is a free version as well as a premium version that removes the 5000 character limit. Plagiarism Software for Windows is available for free download via the website. If you want to check out a particular document, you can either type the URL or paste the text into a text box, or you can load an HTML, DOC, or PDF file.
7. Plagium
It is possible to check an entire URL through Plagium to see if your content is plagiarized or not. If you want, you can just copy and paste up to 25,000 characters into a search box provided by the tool in order to perform the free check for duplicate posts.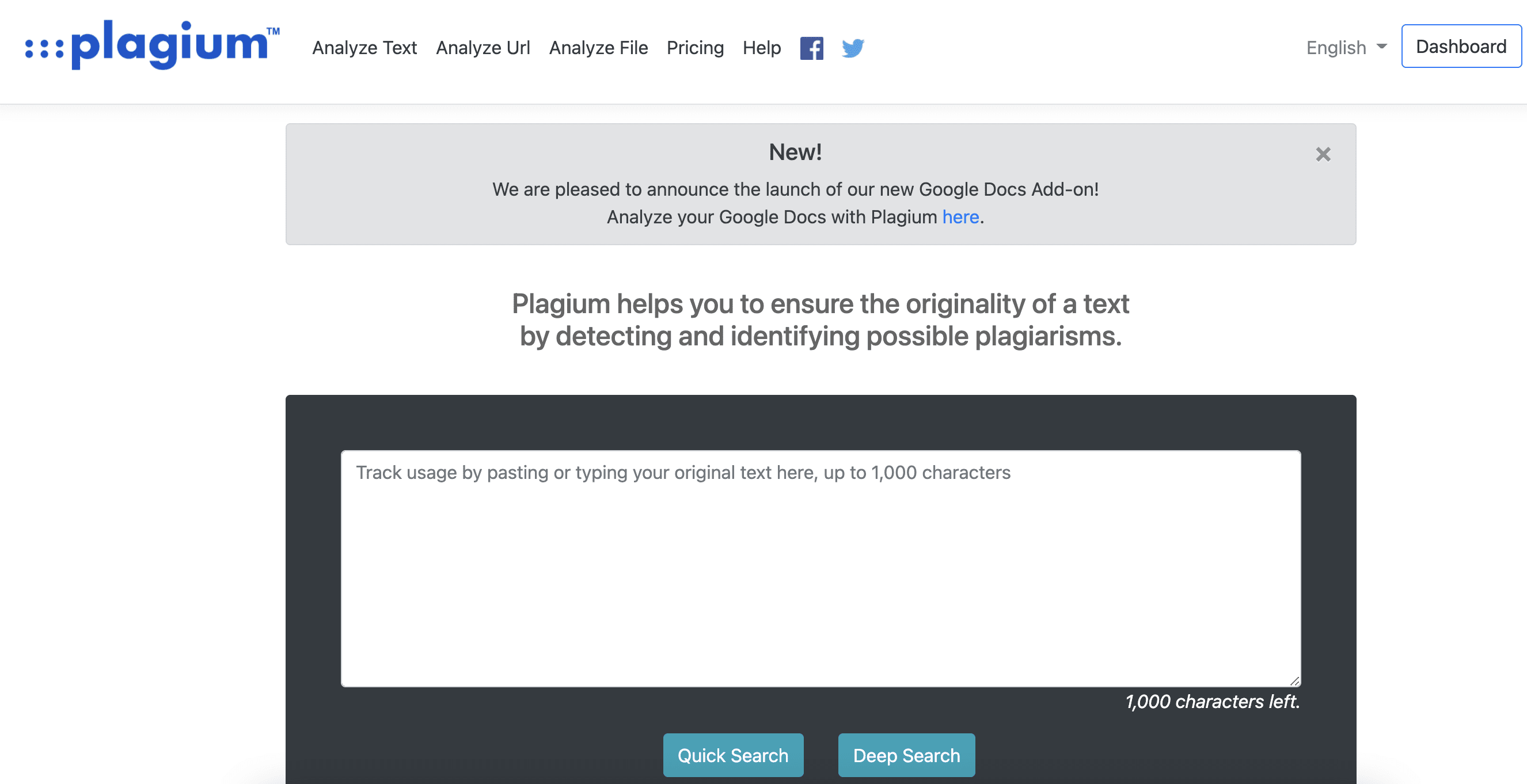 In addition to this, you can refine your search by implementing grammar and usage rules that are applied to the content, allowing it to be automatically broken up into blocks, which are then analyzed over the Web in order to provide a detailed paragraph-by-paragraph analysis of the text.
In order to remove the restrictions on the characters, you have to switch to a premium choice, which requires credits.
8. 33Across
Your website will be able to identify copy-paste activity with 33Across. Although it is not a plagiarism checker, it is a very useful one since it gives you a number of times that your content has been copied and pasted. The code for inserting into your website is available on the website.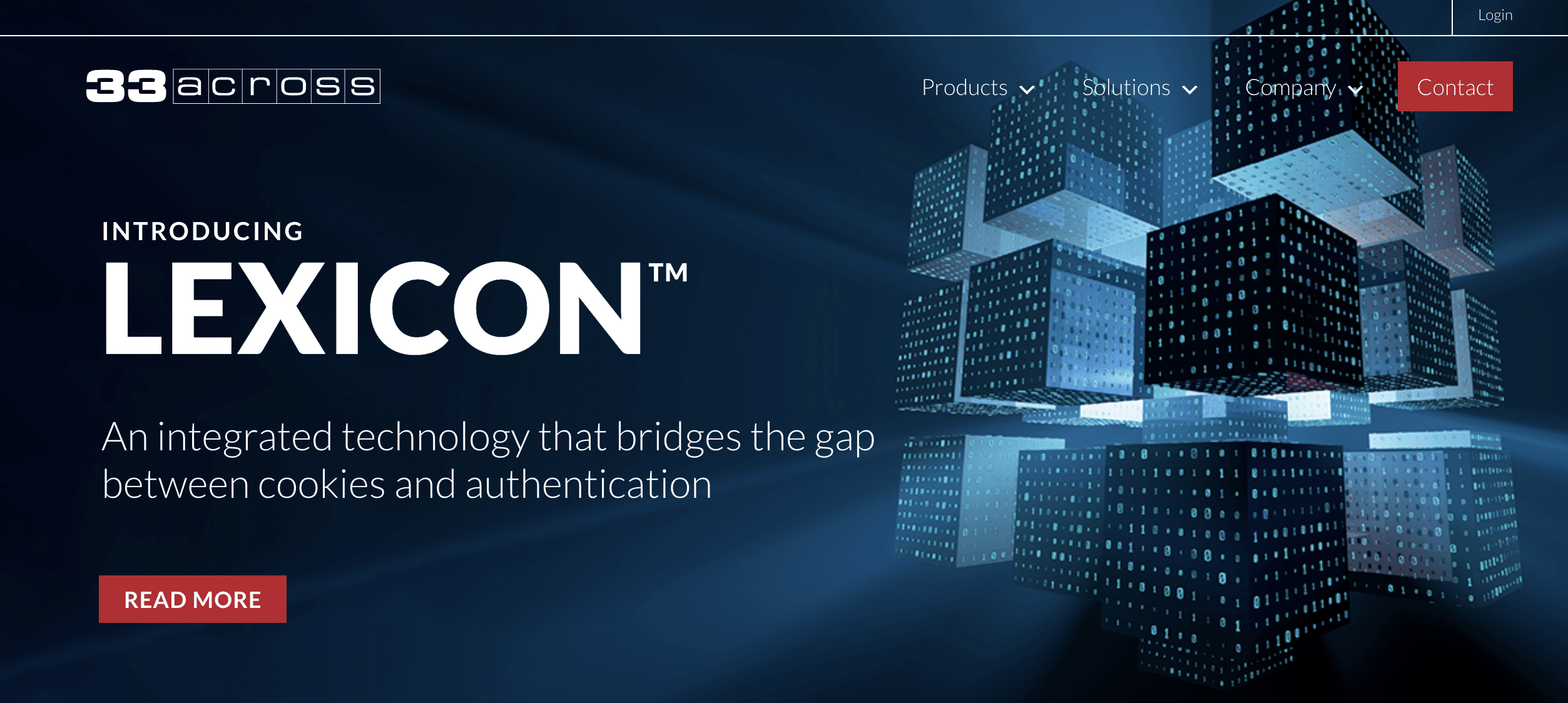 In the event that a copy and paste of your post has been done somewhere else on the web, it automatically inserts a link back to your website. A few of the tools that are available through 33Across include copy-paste activity, keyword search, content sharing, social network impact, and inbound/outbound search terms.
9. WordPress SEO by Yoast
By including some code in your RSS feed through the use of this WordPress SEO by Yoast plugin, you can increase the quality of your feed. Whenever your content is published anywhere else, there is an automatic link to your site that gets inserted to connect back to it.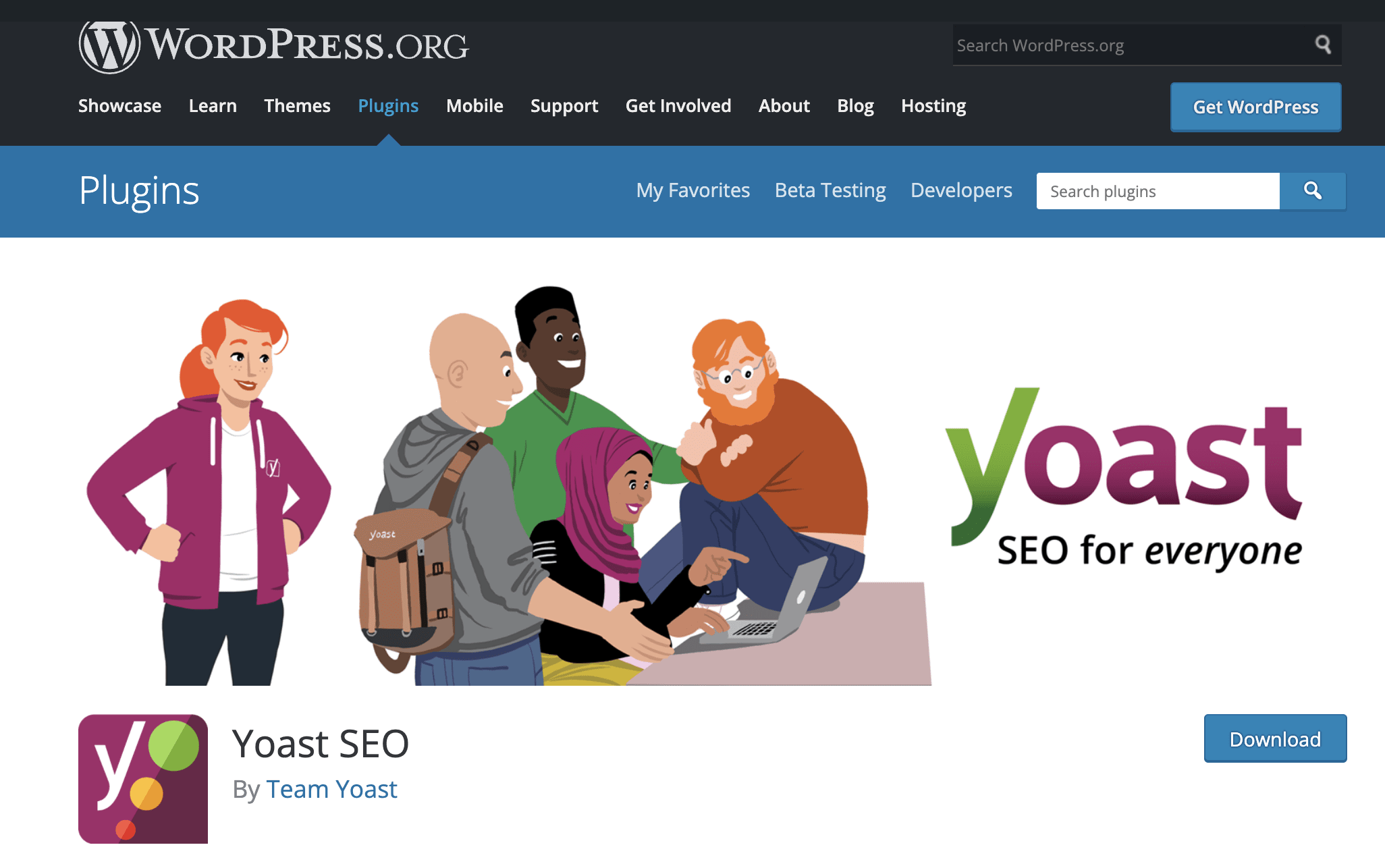 Scrapers are software programs that collect content from the Web and automatically republish it in blogs. There isn't much value here, but if your blog happens to be one of the URLs added to the scraper script, then at least a link back will be generated for your blog.
10. Duplichecker
The Duplicate Checker checks for plagiarism and has a maximum word count of 1000 words per search with a maximum number of three searches per day.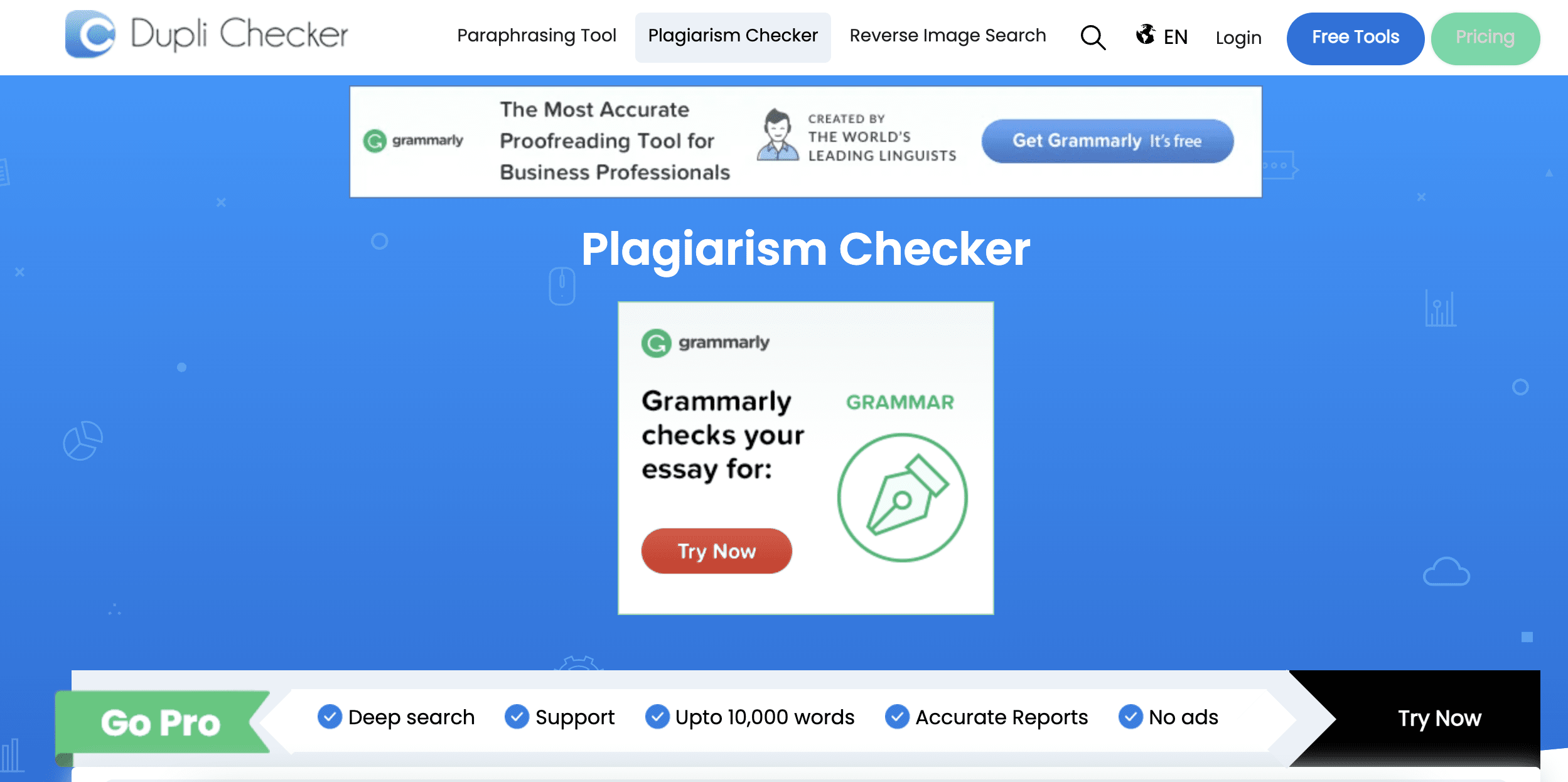 In a textbox, it analyses the content of the sentences entered and checks for plagiarized content. If you register with us and turn it into a premium account, you will be able to get rid of the restriction of three searches per day.
FAQ: How to Check if Blog Content is Being Copied in 2021
👉 How can I tell if a blog content is copied or not?
Duplicate content can be checked with Google. Copy and paste ten words from the start of a sentence into Google's search box to determine if it is a duplicate. This is how Google recommends checking.
👉 Can someone copy my blog post?
Plagiarism is illegal: As you are probably aware, it can have serious consequences. Copyright law protects all original works once they have been published, whether they have enacted a copyright or bought a creative license for them.
👉 What do I do if someone copies my blog post?
First step that you can take if there is a copy of your content on another website is to send a polite e-mail to the website owner, notifying them that their website has copied our content. I ask him to remove your copyrighted content from his website because copying content is against the law. It is likely that website owner will respond to my request within five to six business days.
Quick Links:
Conclusion: How to Check if Blog Content is Being Copied 2023
I have outlined several methods of combating plagiarism above. There is a growing trend toward Creative Commons licenses in these days, however.
It may appear to people that copying your content for charitable purposes would not make any difference to you in this way.
From a moral standpoint, however, they should respect your right over the content you share. Continue to hold fast and take action in protecting your writings as soon as possible.
We would be glad to hear from you readers about other such tools and techniques. Keep in mind that the Web is helping to spread the word about the Wild World of Web.
I am sure these tips will be very helpful to many people who face copy content theft issues.  
Are you going to take any action to stop those copy content spammers? Do let us know in the comments section below.