I'm going to illustrate how to create an online store. However, it is relatively easy to create an online store. Selling is more difficult.
It isn't just about the apps you need to launch an eCommerce site in this post. The 6 key steps for successfully launching your online store are outlined in the article.
How to Create an Online Store 2023? 6 Key Steps
Resulting in actual sales. Let's talk about your products first.
1. Decide What Type of Product to Sell
To succeed with your store, you need to choose the 'right' types of products to sell. Nonetheless, I am not referring to 'quality' here – poor-quality goods should be avoided at all costs.
What I am talking about is the uniqueness of your products. When you open an online store, you compete with a large number of extremely popular websites that sell every product under the sun (eBay, Amazon, Etsy, etc.).
When you are merely offering products that are widely available on sites like those, you are probably going to have a hard time selling products.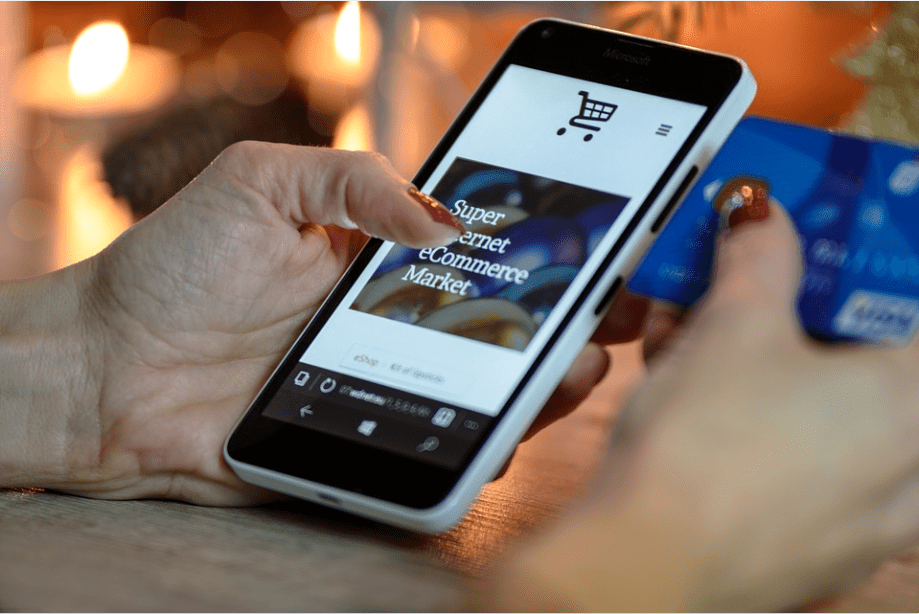 To build a successful online store, you will need to identify a niche and determine which eCommerce products to sell.
A successful online store needs a niche – you need to identify (or make!) products that aren't being offered by every online retailer out there, but that there is enough demand for to be profitable.
If you prefer to sell an instrument that is harder to find online, but for which there is good demand, you may consider selling an instrument that is harder to find on Amazon.
Researching keywords is often required to identify a niche. Let's look at that in a minute.
Finding your niche by using keyword research:
Identifying a niche market is as simple as using a keyword research tool (such as Semrush) to locate niche markets and see where competition exists. You can use these tools to find out how many searches are conducted in a given month for a particular phrase.
Imagine you want to start a music store online, but are not sure what type of instrument to specialize in. With a keyword tool, you can find out that there are 8,500 searches per month for 'buy guitar' and 1,300 for 'buy banjo.
I know you're thinking "whoa, there is a much bigger market for guitars, so I'm going to start selling guitars", but just stop right there – imagine the additional competition you will face.
Banjos constitute a 'niche' product, but one with a decent enough number of people interested in buying them each month based on the data from the keyword tool.
You might have already been beaten to niche by other retailers who are dominating search results for this product. This can be determined by observing 'keyword difficulty,' which is a score provided by keyword research tools (in a variety of formats).
If the keyword difficulty score is low, it will be easier to appear in searches for the product name (and generate sales). The trick is to find products that have fairly high demand but are sold by relatively few online vendors (or ideally, none at all).
As soon as you have discovered your niche and decided on the products you will sell, the next step is to consider where you will get them.
Thus, I arrive at…
2. Source Your Stock
To source stock, you have two main options: 
It can either be purchased from a supplier, stored and resold, or
A dropshipping business.
If you choose option 1, you will be able to see the stock first-hand, ensure it is ethically produced, and establish an excellent relationship with your supplier.
For an online store to succeed, it is essential to make the right decisions about the products to stock and sell (When you produce your products, you are essentially the supplier!).
In this option, you will need to invest cash to purchase goods that, if your business doesn't succeed, you may never be able to sell. Additionally, you may have to pay to store the goods.
You can also dropship items, which is a fulfillment method where you do not hold stock.
Essentially, your store becomes a middle man between a client and a supplier, delivering goods to the customer. The majority of your products might not be seen by you or you may never have direct contact with your supplier.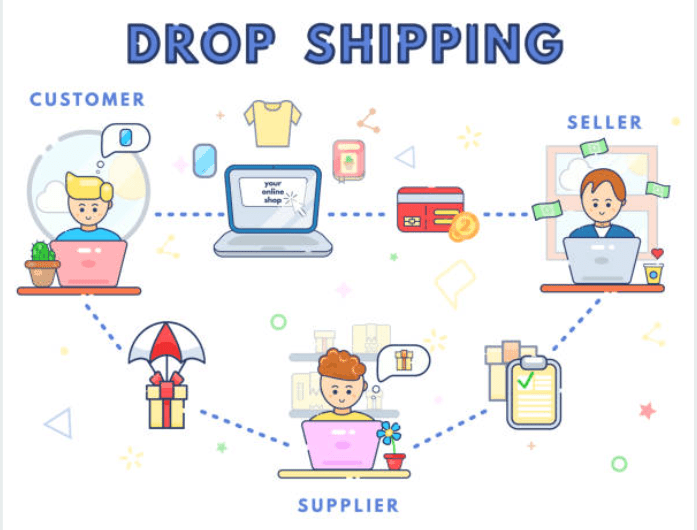 Dropshipping offers many advantages, including the absence of upfront investment.
One of the downsides of dropshipping is that it can be quite competitive, and you may end up selling products that many existing online retailers are advertising aggressively.
Additionally, there might be some ethical questions to consider – not all dropshipping suppliers have a good track record when it comes to how their products are produced.
I'll go into more detail below about the major eCommerce platforms that allow dropshipping goods produced by a variety of sources. There are several popular apps for Shopify, including Oberlo and Ali Express.
Shopify offers the most drop shipping options, however, simply because its app store is incredibly large compared to those of its competitors, and it contains many dropshipping apps.
3. Choose the best online store builder for your project
It's time for you to start thinking about getting your online store off the ground after you've identified your niche product and market, and know where you will source your stock from.
Here are two options for you:
It should be built by an agency
Building your eCommerce store with an eCommerce platform is a good option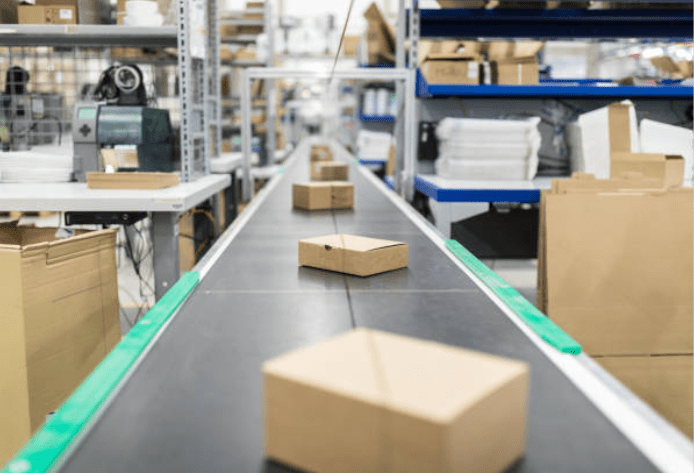 If you decide to hire an agency, make sure they provide you with a content management system (CMS) you can use to edit your site and manage your store's inventory after the site goes live – i.e., make sure you have access to a CMS that lets you edit your site easily and manage your store's inventory.
You won't need to pay a developer to add or remove products or update the content after your store has been built. If you want to build your online store yourself, then you can use a store builder.
Shopify, BigCommerce, Squarespace, and Wix are some of the most popular options.
What if I've already got a website?
The best way to add an online store to an existing website (such as a WordPress site) is through a 'plugin' like Ecwid. A 'widget' of Ecwid can be added to a website (or a blog, social media page, etc.) and your site becomes an online store where users can shop.
4. Make sure your online store is optimized for search engines
It is now time to make your online store visible on search engines once you've determined your niche market and designed it specifically for it. The success of any eCommerce project depends entirely on search engine optimization (SEO).
Using keyword research tools such as Semrush, you can figure out the kind of searches made for your type of product, and ensure that your site contains all these keywords in the right places, namely.
Also, ensure that your store is fully accessible to people with vision impairments. It will make your content more accessible to users with disabilities, as well as provide SEO benefits.
BigCommerce seems to be the best online store builder in terms of SEO (and probably the best overall). Make sure you take advantage of this functionality if you choose one of those products!
5. Drive traffic to your store via blogging
Blog about topics related to your products regularly to attract traffic to your online store. You are potentially missing out on a huge number of sales if you don't engage in inbound marketing.
Posting SEO-rich, high-quality blog posts about your business enables you to accomplish the following:
Optimizing your website's chances of appearing in relevant search results

Demonstrating that you are an expert in the area of business you are involved in.
It is easier for potential buyers to trust vendors who are passionate about all things related to their goods as well as knowledgeable about them.
6. Use online ads to promote your store
It's definitely worth the money to run some eCommerce ads to promote your store's products if you have the budget. Google Ads and Facebook Ads are usually the starting point for most people with this.
1. Google Ads
Google Ads lets you display ads for your store/products next to 'organic' Google search results by identifying (and paying for) relevant search phrases. It is generally a good idea to use Google Adwords campaigns when you are selling relatively expensive products.
Google Ads 'cost per acquisition (i.e., the price at which you pay for an ad to generate a sale) of $50 might be acceptable to sell a product if the product – let's say a TV – retails at $1000; yet, if you end up spending $50 on ads for one CD that retails at $10, you might need a different method.
The key is to ensure that the cost of advertising doesn't eat into your profit too much by looking at your margins and experimenting with different keyword strategies.
2. Facebook Ads
Unlike Google Adwords, Facebook ads display to people who have expressed an interest instead of people who are searching for keywords. You could, for example, advertise Beatles T-shirts to fans of the Beatles, VW key chains to people who own Volkswagens, and so forth with Facebook ads.
It's important to understand how Facebook ads work before spending any money on them. They are extremely powerful and can target (and re-target) audiences to the nth degree. 
Quick links:
Conclusion: How to Create an Online Store 2023?
What do you think about starting an online store? Would you like assistance?
Feel free to share your thoughts in the comments section below if you've set up your store or have any questions about doing so. For assistance, please contact us.