Industry 4.0 is in full swing now. Technology providers are helping the manufacturing companies and the entire supply chain overcoming the challenges of this 4th industrial revolution and embrace the opportunities.
So, how much do you know about Industry 4.0? How is this impacting you? And, how can you tap on the opportunities?
Industries 4.0: Why Should You Attend It?
Date: 10th-11th March 2020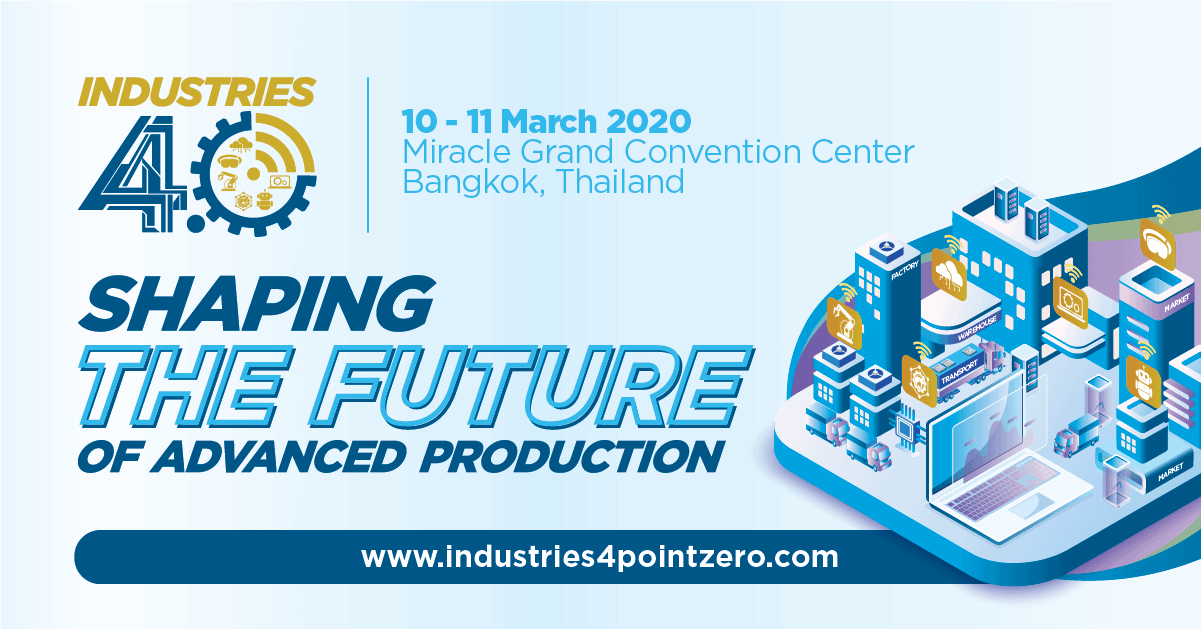 The 4th Industrial Revolution has begun.
Unlike the steam that power our factories in the first revolution or the mass production model that dominated the second or the emergence of the computer-driven system from the third revolution that we are living today, Industry 4.0 is about CONNECTIVITY.
As previous industry revolution was led by innovations in manufacturing processes and systems, the advancement of industry 4.0 will be driven by a smart, interconnected pervasive environment. With Industry 4.0, your organisation may be radically different from the future with the range of products, services and processes you can currently predict.
The race is already started and those left behind will fail acutely!
Hence, it is important to understand what the leaders are doing and join them in industry 4.0.
Can you afford not to?
Industry 4.0 will be held in Bangkok, Thailand from 10 – 11 March 2020 for the hosting of the Industries 4.0 Conference and Exhibition to learn more how Industry 4.0 is changing the manufacturing and supply chain landscape.
Themed 'Shaping The Future of Advanced Production', this conference is meant to provide an interactive platform for participants to gather and discuss the opportunities offered by disruptive digital technologies in increasing productivity, and access to services and markets in the manufacturing sector.
This will be an unparalleled meeting place for decision-makers, production and manufacturing leaders, digital experts, and other business professionals to share knowledge and experience in optimizing the manufacturing processes and supply chain management in the age of technology.