In this post, I have shared Instagram Search and Downloader 2023: Must-Have Tools For Social Media Marketing.
Nowadays, it's almost impossible to promote a brand without social media, valuable content, and proper research.
The point is, in 2023 you don't need to produce tons of expensive content on your own, especially if you're starting a business. A content strategist's great skill is to analyze accounts in their niche and re-use media wisely.
But how do you download images and videos in original quality from social networks? Should you screenshot or screen record?
The answer is no. You just need to apply the right tools by Inflact  – the Facebook and Twitter downloaders.
Paired with the Instagram Search tool, they can level up your content and create genuine engagement on your account. In 2023, engagement means money, so make sure you read this article to the end.
Instagram Search and Downloader 2023: Best Tools For Social Media Marketing
Best Services to Add to your Content Strategy 2023
#1 – User Search by Inflact

Despite the fact that Instagram launched the search by keywords in the app for certain locations, the possibilities are still limited. For example, you can't filter profiles in the category "beauty blog" and see all the associated accounts.
But you can perform such advanced research in Inflact 's specialized service – Instagram Search.
It's a must-have tool for those who want to research competitors and find bloggers and potential customers. The database includes IG accounts with contact data, bios, and a possibility to quickly view the analytics.
Hack: If you're planning content for the next month, take a closer look at Instagram profiles in your niche. You can take away some ideas and adapt them for your audience. Instagram Search is what you need to find them in a heartbeat.
Take advantage of the following benefits of the Inflact Search:
1. Find competitors by contact data. You can type an email or phone, and the system will show you the account connected with it.
2. Find competitors in specific locations. You can type a country/city in the search bar and choose the category in the filters. The algorithm will show you accounts that meet your criteria.
3. View the contacts for easy outreach. In the results, you will also find the phone and email of an account, which is crucial if you plan to connect with those people.

4. Spy on the working strategies of your rivals. You only need to click on the Analyze button to examine the detailed data about any public account.
Monitor their top posts and try to figure out what makes them successful. Maybe it's a lengthy and detailed caption or a contest?
Try to integrate these insights into your marketing plan. What's more, you can see the hashtags they utilize, so copy them and try them out in your future posts.
Remember, you can't blindly insert them; mix them with other hashtags, and change the order, so they'll really work for promotion.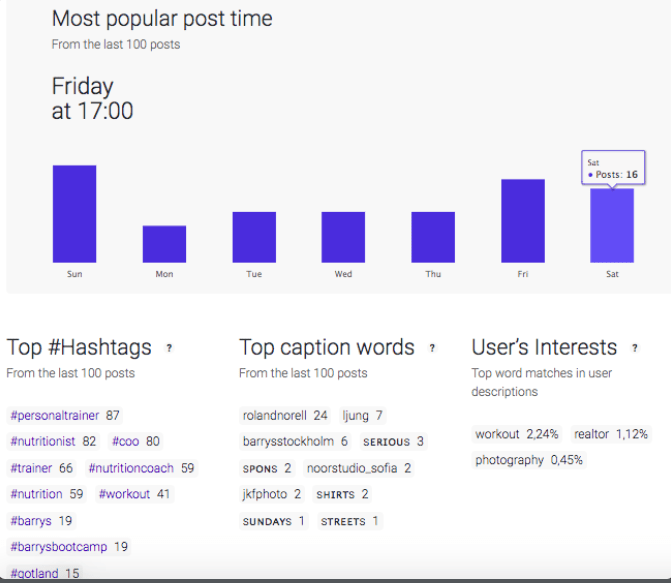 5. Adjust the filters for granular research. You can choose how many followers an account should have or how many posts should be uploaded. Thus, you can filter for only truly active users.
6. Download the results as a CSV file. The icing on the cake is that you can keep the data from your searches in a file. Send it to your team to assign further tasks connected with influencers, partners, etc.
#2 – Downloaders for Quality Reuse of Content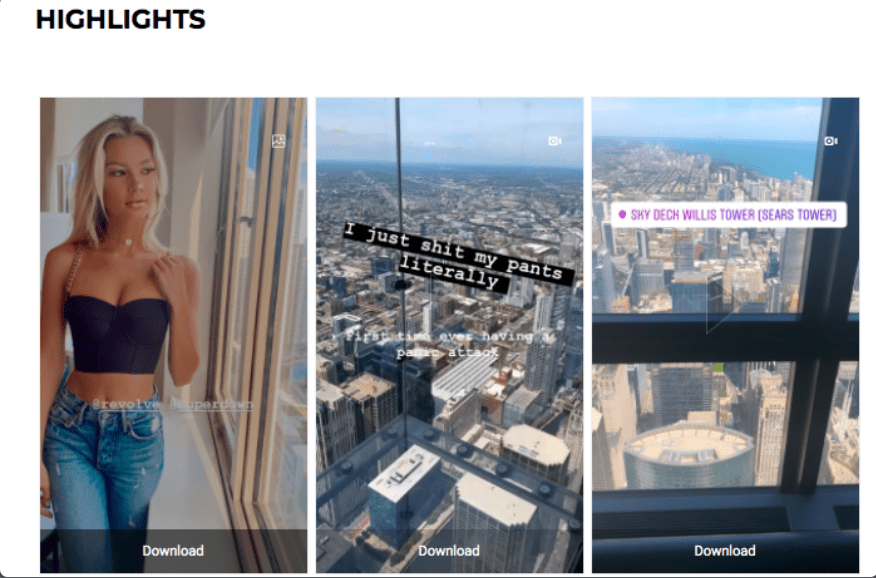 As soon as you have explored accounts in your niche, you might want to repost some of their media on your account. It's not forbidden, but you need to give credit to the author.
If you sometimes take pictures of the screen or record the screen, you should know that the quality suffers from this method.
So, if you need to save a video from Facebook or Twitter and post it on Instagram, you need a more professional tool.
Quick Links
Conclusion | Instagram Search and Downloader 2023
If Instagram is a source of income for you, you need to keep up with the latest tools and helpers that better your performance on this platform.
Apart from the services I listed in this article, Inflact has solutions for client management, like the Direct desktop chat.
Also, Hashtag Generator and Scheduled Posting will help you with content curation and its further promotion in the algorithm.
What's more, the toolkit is tried and tested by many users according to its reviews and 4.4 stars on Trustpilot. So, if you want your Instagram marketing to become more effective, check out this service right now.