Are you considering switching from Instapage to another solution for creating web pages?
If so, you're likely looking for the best options that provide ease of use along with cutting-edge design tools. With a multitude of choices out there, figuring out which one is right for you can seem like an overwhelming task.
Worry not — this blog post will help guide your decision by exploring several Instapage alternatives and give insights on what features they offer and why they might be better suited to meet your needs. Let's dive in!
Instapage Alternatives 2023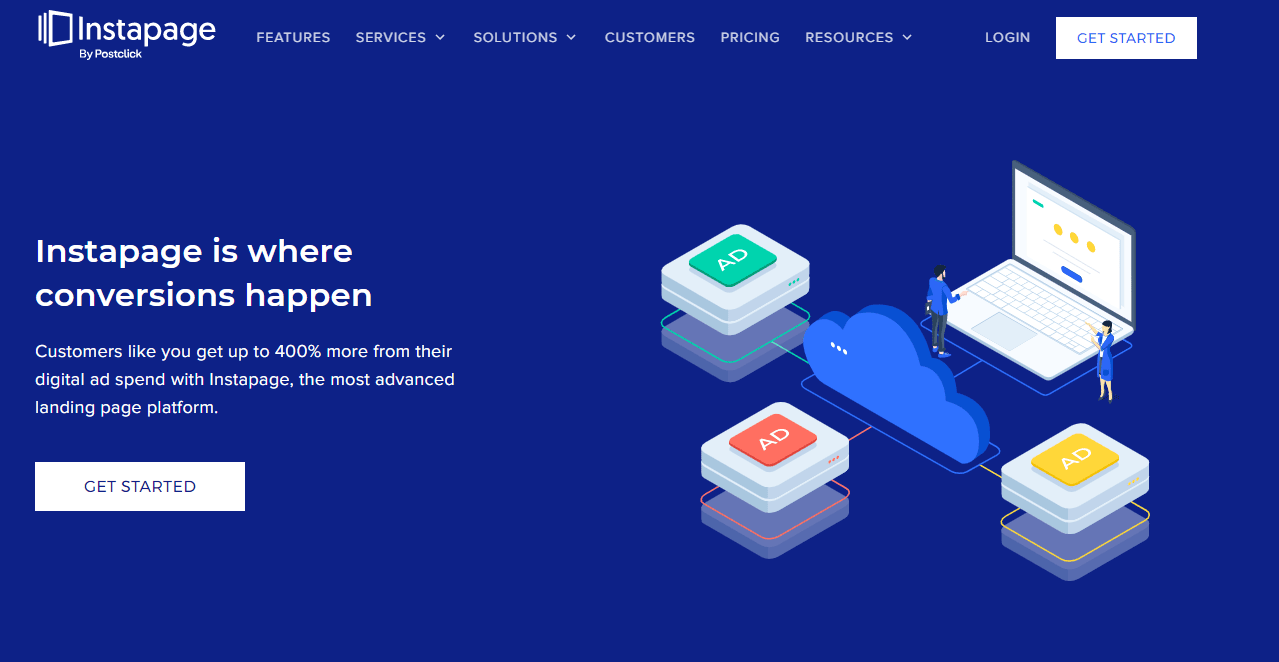 Instapage, a popular platform for creating and publishing landing pages, offers a limited free plan and paid plans that start at $99/month. While Instapage is a great tool, there are several other options available that may better fit your needs. In this article, we'll compare Instapage with three of its top alternatives: Unbounce, LeadPages, and LaunchRock.
1. Unbounce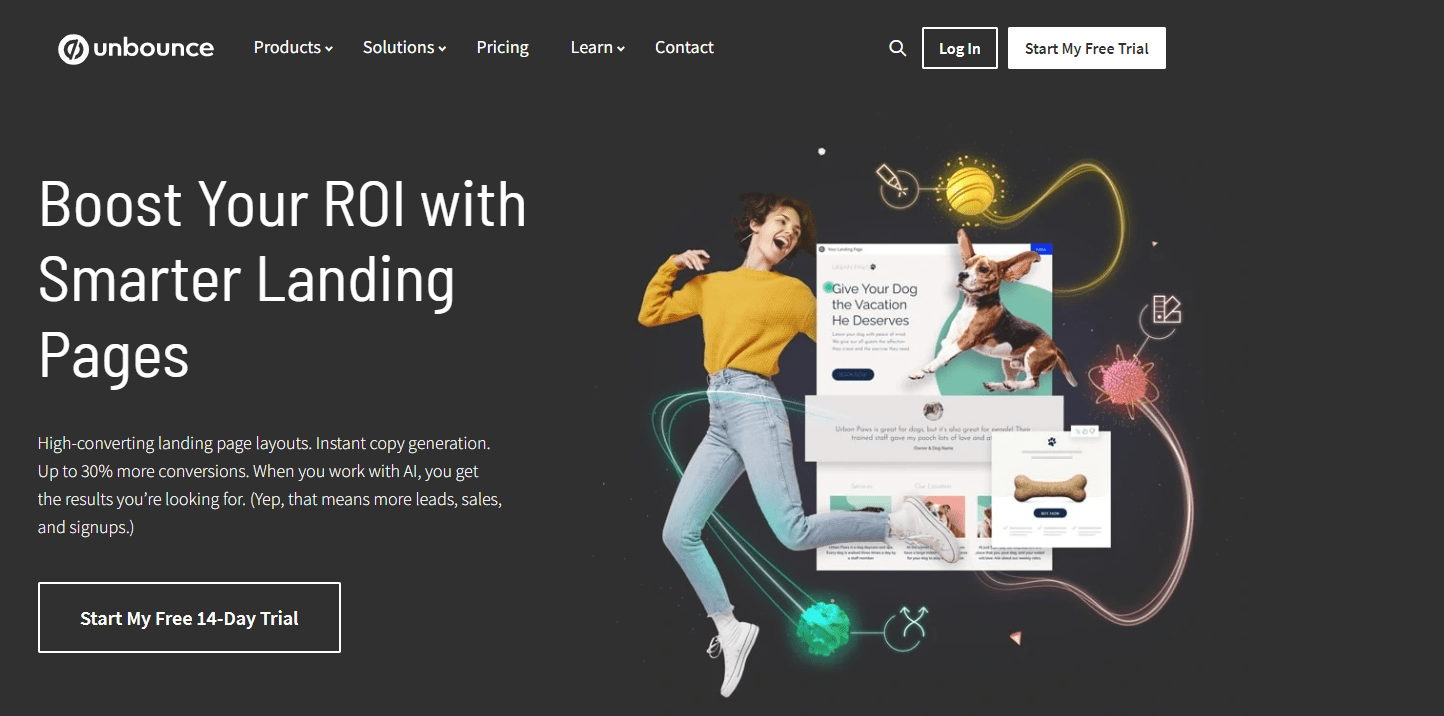 Unbounce is a popular platform for creating and publishing landing pages. It offers a free plan that allows you to create one landing page and a paid plan that starts at $79/month. Unbounce also offers a range of integrations with other tools such as Salesforce and Google Analytics.
Unbounce is a powerful tool for marketing professionals and businesses looking to grow their online presence. It provides users with an easy-to-use platform that empowers them to create quality landing pages, popup forms, and sticky bars – all without coding.
With Unbounce's suite of features, customers can optimize page performance, personalize CTAs, A/B test content variations, and track conversions in real time.
The intuitive drag & drop builder lets users quickly and efficiently make the necessary customizations to ensure that each campaign is an impactful experience for customers. With Unbounce, it has never been easier for businesses to provide their audience with engaging digital experiences that result in more leads, conversions, and sales.
Also read, Instapage vs Unbounce.
2. LeadPages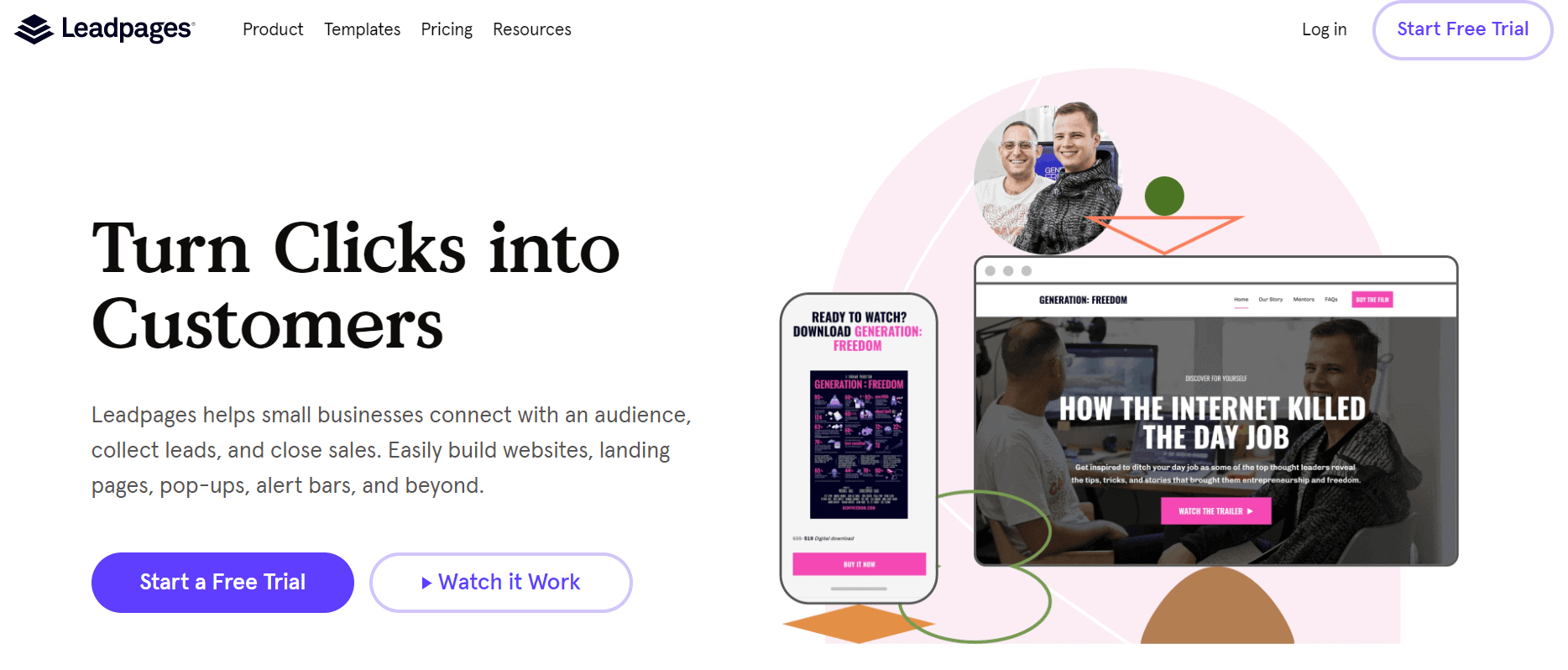 LeadPages is another popular platform for creating and publishing landing pages. It offers a free trial that allows you to create two landing pages and a paid plan that starts at $37/month. LeadPages also offers a wide range of integrations with other tools such as Zapier, MailChimp, and AWeber.
LeadPages is an incredibly powerful tool for digital marketers, allowing them to quickly and easily create effective landing pages and other lead-generating assets.
Not only is LeadPages easy to use, but it's also packed with features to help marketers maximize conversions without having to write a single line of code.
Furthermore, LeadPages includes real-time A/B testing options so they can be sure they are putting out the best possible product. All this combines to make LeadPages an invaluable asset for any digital marketer looking to compete in a crowded online space.
3. LaunchRock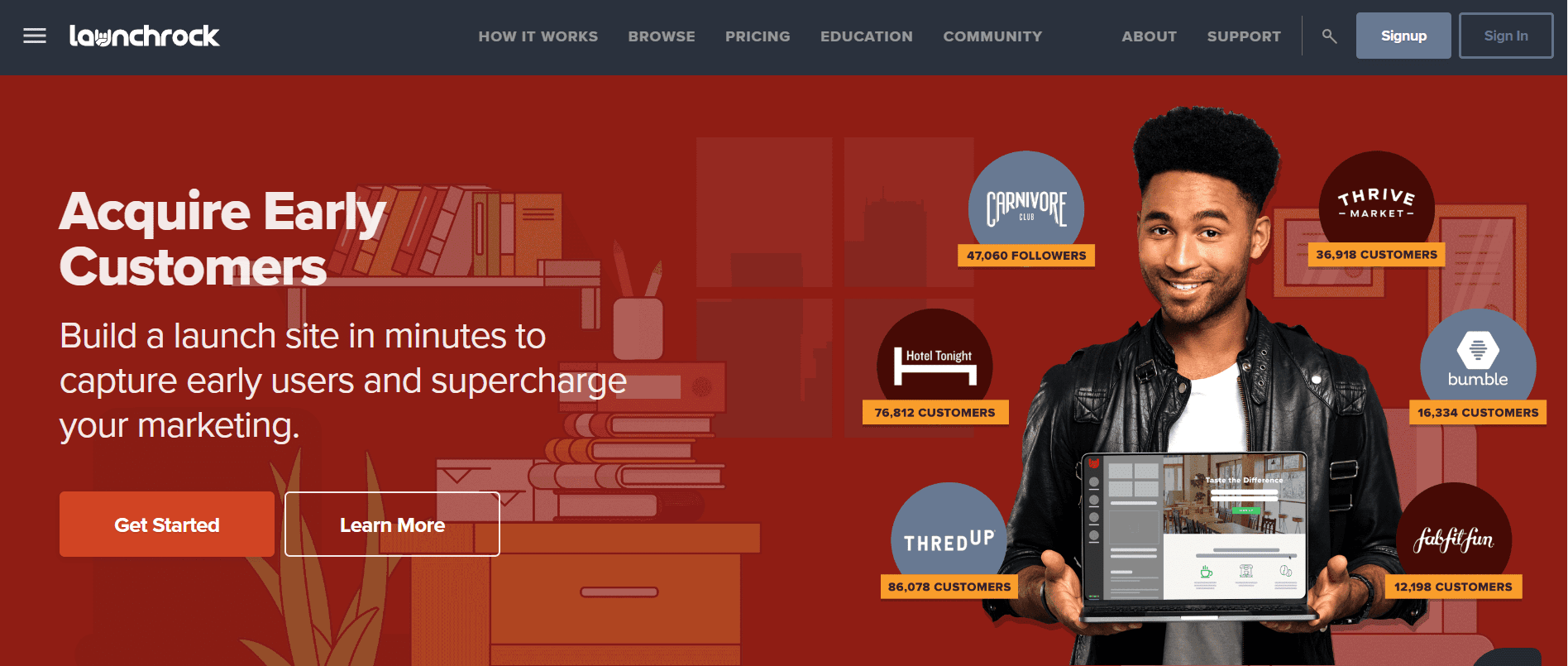 LaunchRock is an innovative and easy-to-use platform that allows aspiring entrepreneurs to quickly create a viral-ready website to launch their businesses.
With LaunchRock, you have access to easy-to-edit templates for designing custom splash pages and digital subscriptions, as well as analytic tools and simple payment processing tiers that make it easy to collect customer data and payments.
Not only does LaunchRock allow startups to get up and running quickly, but they also provide helpful marketing tools such as A/B testing, built-in social sharing options, email integrations, and many other features to help accelerate the growth of your business.
Whether you're at the idea stage or ready to develop your product, LaunchRock can be a great place to start building and launching your dream.
LaunchRock is a platform that helps you create and manage your launch campaign. It offers a free plan that allows you to create five landing pages and a paid plan that starts at $29/month. LaunchRock also offers integrations with other tools such as MailChimp, Zapier, and Campaign Monitor.
4. ClickFunnels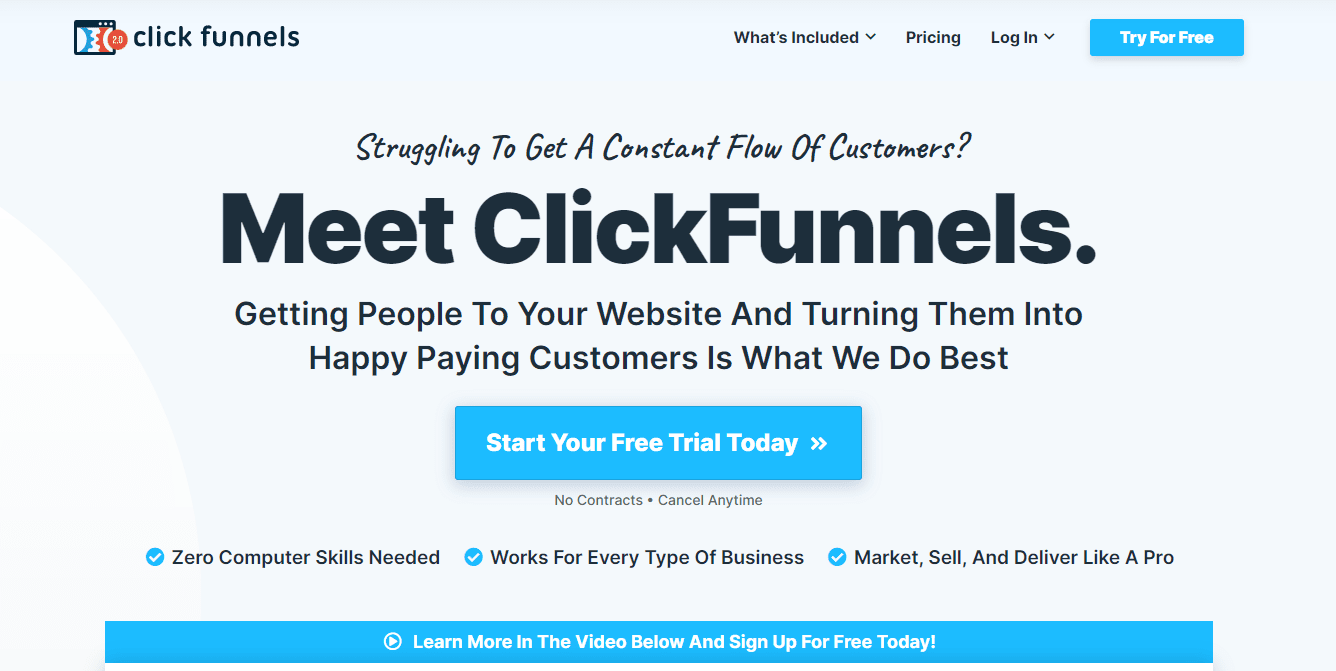 ClickFunnels is an incredibly powerful tool for quickly and easily building sales funnels without coding knowledge.
With its wide range of customization options, businesses can create funnels that are tailored to their specific needs, helping them better reach their target market and maximize conversions.
With streamlined deployment and a user-friendly dashboard, these customized funnels can be created in no time at all! On top of that, ClickFunnels also offers comprehensive customer support and access to a huge library of helpful resources – perfect for those just starting out with the tool.
Whether you're experienced or new to the game, ClickFunnels is an indispensable asset for any business looking to increase conversions and thrive in today's competitive marketplace.
Quick Links
Conclusion- Instapage Alternatives 2023
In conclusion, Instapage and the alternatives listed above are all excellent landing page-building solutions for businesses of any size and at any stage.
They have a vast list of features to choose from, with various levels of pricing that make them ideal for the average small business or giant corporation alike.
When it comes down to it, though, I believe Unbounce takes the cake as having the most well-rounded set of features and capabilities, while still being able to remain affordable.
If you're in the market for an alternative to Instapage, Unbounce should definitely be at the top of your considerations list.