In this blog, I am going to discuss LayerStack Review 2023.
LayerStack was developed by a team of skilled cloud developers and engineers possessing about 16 years of experience in the field of deploying cloud services. Today, the company continues to invest their time and expertise in designing innovative and reliable cloud infrastructure backed by high performance.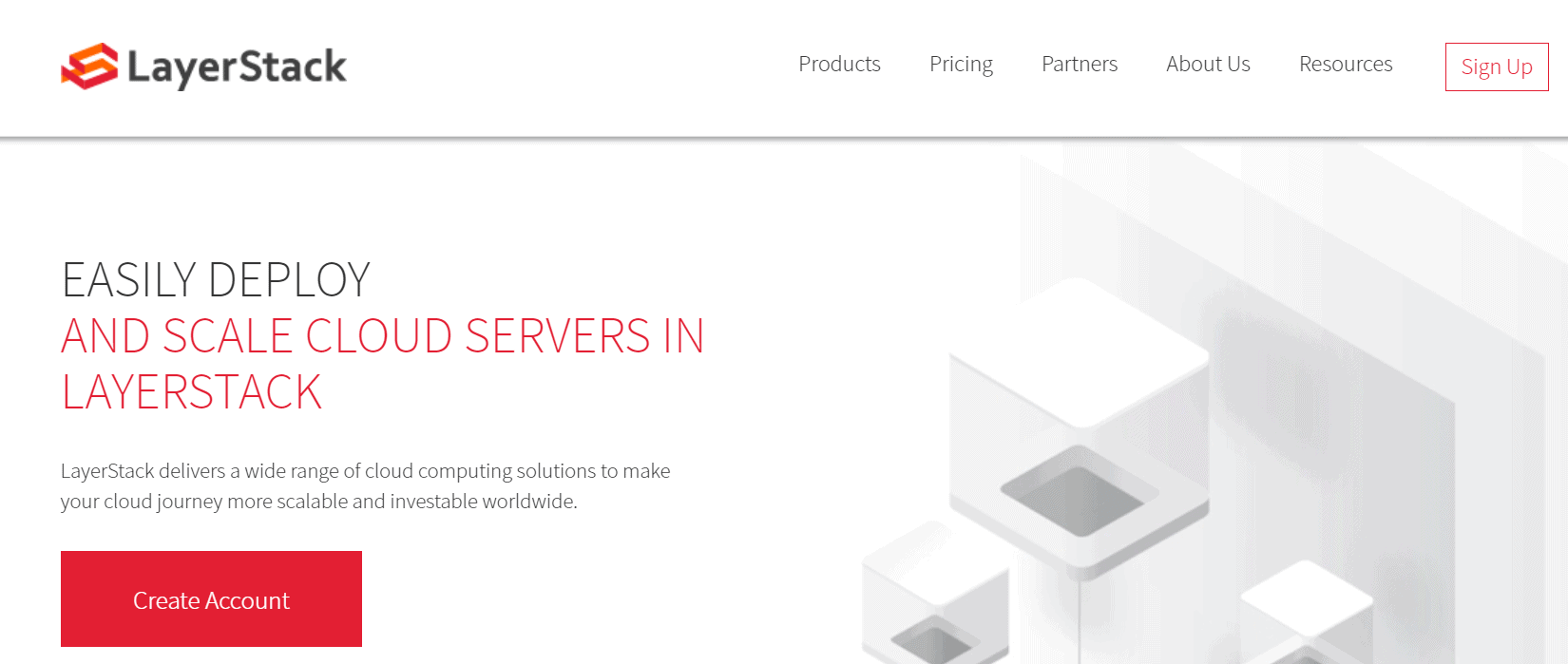 LayerStack Review 2023– Features, Pros & Cons
Salient Features of LayerStack
LayerStack helps maintain a simple, scalable, and stable cloud environment with the aim of providing multiple solutions for cloud deployment.
The cloud servers provided by LayerStack are helping thousands of customers consistently improving their cloud experience.
It's faster and easier to deploy a Cloud Server. All the mainline products offered by LayerStack come with fully compatible SSD.
Get the maximum uptime and reliability courtesy of multiple upstream suppliers and well-planned network designs.
  One-click OS Installation
LayerStack is intuitive for new users and allows you to easily install numerous popular operating systems on your servers like CentOS, Debian, or Windows Server.
  Root Administrator Access
LayerStack gives its users complete access rights to their cloud servers and all necessary functionalities like configuration, applications, networks, and so on.
  Feature-rich Control Panel
Managing a Cloud Server requires you to have a control panel that has everything organized for you. LayerStack does just that by offering you a wide range of graphic-interface options in their native control panel to set up and maintain a whole infrastructure.
You also get the option to work with LayerStack on a monthly retainer. For this, you would not be bound by long-term complicated contracts.

LayerStack Global Service Coverage
LayerStack has been acknowledged by experts and users for having reliable multiple data Center architecture that has been designed to deliver high availability and predictable performance across geographic regions.
Standard Cloud Servers/ Memory Optimized Cloud Servers: Hong Kong

High-Frequency CPU Cloud Server: Hong Kong
Dedicated CPU Cloud Server: Hong Kong

Standard Cloud Servers: Singapore

Standard Cloud Servers: Japan

Standard Cloud Servers: Los Angeles
What all do you get with LayerStack?
LayerStack currently offers a host of different cloud servers that have been crafted to bring you innovative and reliable cloud infrastructure backed by high performance. You also get access to Virtual Private Cloud services, Secure Data Backup, Firewall, and a lot more.
1. CLOUD SERVERS
LayerStack standard cloud servers are developed to bring you the ideal balance of computing, storage power, and memory.
At a very low cost, you get to do day-to-day computing for web apps, blogs, small-medium databases, microservices, virtual desktops, and back-office operations.
These servers are ideal for activities related involving non-resource intensive applications that might have periodic demand bursts. These are extremely cost-effective and offer high connection speed per server that is aided with an amazing SSD performance.
Memory-Optimized Cloud Servers
LayerStack has developed cloud servers that are optimized for memory-intensive workloads.
These servers are ideal for activities that demand high performance offering high-memory options and can smoothly function with multiple virtual CPUs and storage resources.
This is considered by many as the most cost-effective plan for SQL or NoSQL databases.
If you are looking for servers for large in-memory databases, real-time big data processing, caching solutions, and image rendering needs, then these servers are ideal for you as it seamlessly speeds up data retrieval.
High-Frequency CPU Cloud Servers
These cloud servers have been designed to utilize the best-in-the-class 2nd Gen AMD EPYC processors with a turbo boost of 3.4GHz.
These will be best suitable for applications that deal with heavy computing speed and often require faster processing simultaneously while retrieving and storing data.
These servers support the needs of ultra-high-performance workloads and applications that may often include AI, machine learning, computer-aided design (CAD), data analytics, and other data-sensitive fields.
Dedicated CPU Cloud Servers
LayerStack's Dedicated CPU Cloud Servers have been designed to allow you to harness the full power of the CPU for your workload and applications.
These servers offer fast loading and responsive applications without having the need for other clients competing for computing power.
These servers come with dedicated cores that are intended for heavy workloads relying on CPU power, such as AI, machine learning, CI/CD, batch processing, and video encoding.
If you have been looking for ways to isolate your purchased cloud servers into separate Private Networks, then LayerStack has developed a state of the art Private Network framework that allows you to do just that. 
These Private networks are in the simplest of terms, dedicated VLAN that allows users to have an isolated environment to use their private networks. The connection between such separated LayerStack instances are managed under a high capacity private network.
Private Networking with LayerStack will provide all users with a private connection between their cloud servers, that too without the need of having a connection with the public network. One good thing here is that you can create a Free Account with LayerStack for having your private networks at a pocket-friendly cost of $1.93 per month. You can use these Private Networks for several use cases like
Application to Database

ERP to Client Data

Production to Standby
**And more!
Virtual Private Cloud (VPC)
Private networking makes Virtual Private Cloud functional, with actual isolated instances, optimizing data privacy, and security for users.
The VPC is an independent network running with a private IP address for cloud services. A safe and ultra-fast connection between virtual machines can transfer all data.
To be deployed as an Internet gateway (virtual router) for VPCs, a cloud server is required. In isolated cases, users will benefit from optimized data security.
The most common applications of VPC include:
Company Confidential

Clients Information

Transactions Data

Web & Apps Developer

Project-based Service Provider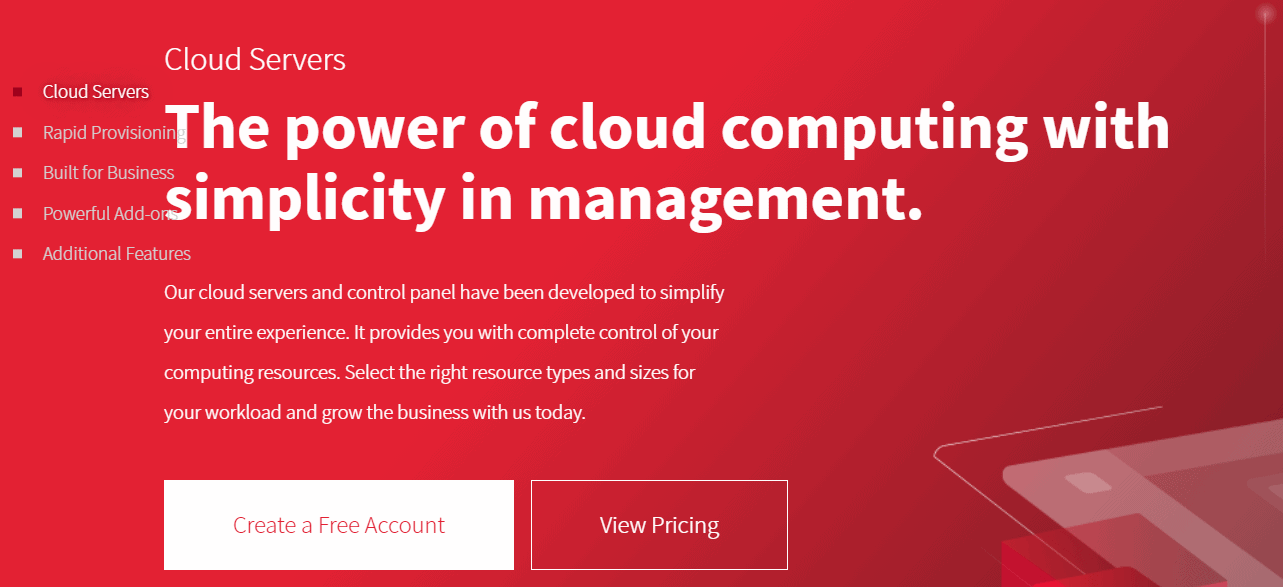 2. Secure Data Backup
Solution for unified and automatic backup to secure your valuable data. Automated backups are simple to use at regular intervals, helping you to secure your valuable business data and restore it.
Automatically capture the entire system with a full backup of the entire system, files, and data with great reliability at regular intervals in one simple step to eliminate manual interference.
Once you have allowed backups, the backups will be scheduled to take place regularly, effectively running as a background activity without interrupting the uptime of the servers.
  No need for any installation or configuration
Enable the Backup service with a single click without any additional steps. No program to customize or install.
  Recover your data anytime
In the case of natural or man-made disasters, rebuild a complete infrastructure to ensure business continuity.
3. Templates
Capture a Point-in-Time image dependent on a Cloud Server's current state. Deploy multiple cloud servers from a single design having the same configuration. As a Disaster Recovery Action Plan.
Store the VM images after the upload.

The instances can launch at-a-glance to keep the business continuity in case of any contingencies.

Migrate the Existing VM-based Applications and Workloads

Preserve the software and settings that have been configured in a custom environment while benefit from LayerStack's features

Install multiple instances from the same image

Use the Templates to replicate your applications and workloads after the creation of a custom VM.
4. Firewall
Safeguarding your company from risks and malicious threats to protection. Help prevent malicious traffic via the built-in stateful firewall from accessing your network.
  Advanced Network Protection
In order to screen out undesirable contact and prevent possible security threats, the Firewall dropped all packets by default.
Trigger a firewall easily by changing the rule sets in the firewall prototype to allow access to instances of incoming or outgoing traffic.
For pre-defined rules, you can build firewall templates, making it easier to manage your cloud servers in bulk.
LayerStack Cloud Control Panel
LayerStak brings to the table a clutter-free and well-organized centralized Control Panel that allows you to manage all your cloud servers in one place.
You get access to all the necessary options with Full Deployment, Management, and Scalable Capabilities. What's even better is that LayerStack keeps working on new and innovative ideas and features that allowing for smooth and continuous Improvements.
Spins up your case worldwide in 3 minutes. Create development-ready experiences without configuration.
Provide you with the powerful capabilities of a centralized cloud control panel to handle various features.
Over time, guard server health with graphs and monitor machine performance. CPU and RAM consumption monitoring, disc read/write, and bandwidth usage through a simple web-based interface.
The LayerStack RESTful API gives you full control over the management of your cloud and offers a simple way to create, scale, and maintain the platform's cloud servers.
To streamline your account management, connect multiple accounts to a single login, and provide a simple, hassle-free mechanism for switching between accounts.
User Permission Management
By assigning users to different permission sets, it gives you granular control over your cloud environments. Specify server access based on user roles and show the activities conducted in real-time by each user via the server log.
LayerStack Cloud Server Prices
These servers are available in the following regions:
     

Hong Kong

     

Singapore

     

Tokyo

     

Los Angeles
High performance of the CPU and SSD with a combination of processing, memory, and network resources. Suitable for most workloads that are general purpose.
     

R008 (2GB/ 1 vCPU/ 60GB SSD)
$10.04 per month (USD)
     

R108 (4GB/ 2 vCPU/ 150GB SSD)
$17.76 per month (USD)
     

R208 (12GB/ 4 vCPU/ 250GB SSD)
$34.49 per month (USD)
     

R308 (16GB/ 6 vCPU/ 300GB SSD)
$42.22 per month (USD)
     

R408 (18GB/ 8 vCPU/ 350GB SSD)
$57.66 per month (USD)
     

R508 (24GB/ 12 vCPU/ 450GB SSD)
$83.40 per month (USD)
     

R608 (32GB/ 16 vCPU/ 700GB SSD)
$115.58 per month (USD)
     

R708 (64GB/ 18 vCPU/ 1280GB SSD)
$235 per month (USD)
Memory Optimized Cloud Servers
These servers are available on in Hong Kong as of now.
Planned especially for memory-intensive workloads such as databases, memory caching, and rendering.
     

HM24-HK (24GB/ 2 vCPU/ 50GB SSD)
$51.00 per month (USD)
     

HM48-HK (48GB/ 2 vCPU /100GB SSD)
$96.00 per month (USD)
     

HM90-HK (90GB/ 4 vCPU/ 150GB SSD10)
$185.00 per month (USD)
High-Frequency CPU Cloud Servers
These servers are available in Hong Kong as of now.
Maximizing SSD storage along with normal CPU output for running your own mail server, archiving old files and documents, etc.
HF04-HK

(8GB/ 4 vCPU/ 250GB SSD)
$36.00 per month (USD)
HF06-HK

(16GB/ 6 vCPU/ 350GB SSD)
$70.00 per month (USD)
HF08-HK

(32GB/ 8 vCPU/ 550GB SSD)
$129.00 per month (USD)
LayerStack currently offers numerous types of Cloud Data servers, so many that it is not possible to fit in the pricing details of every single one of them in this post.
So, if you wish to explore more about the servers they offer and details about their prices, then please visit the LayerStack official website right away!
Quick Links
Conclusion: LayerStack Review 2023
LayerStack is one of those very few Cloud Server Developers that are committed to designing innovative and reliable cloud infrastructure that are cost-effective and offer high performance and stability.
Their powerful cloud servers offer you a simple, scalable, and stable cloud environment.
When it comes to the overall performance and stability of the Cloud Servers on offer, LayerStack brings you arguably one of the best you can get at this price range.
From super-fast connection speeds to nearly 100% uptime and secure connection to networks, LayerStack ensures that you get the best and unhindered internet browsing experience.
We hope you found this LayerStack Review useful. If you wish to know more about the various cloud server options offered by LayerStack and their features, then you can visit their official website to explore more!