College students with major in marketing have lots of ways to improve their skills and knowledge beyond the classroom and traditional studying. Marketing is a versatile field, and new resources appear every day: starting with websites and ending with marketing conferences.
Surely, visiting such events requires some effort and money. But there are lots of benefits that make marketing conferences an invaluable experience for college students.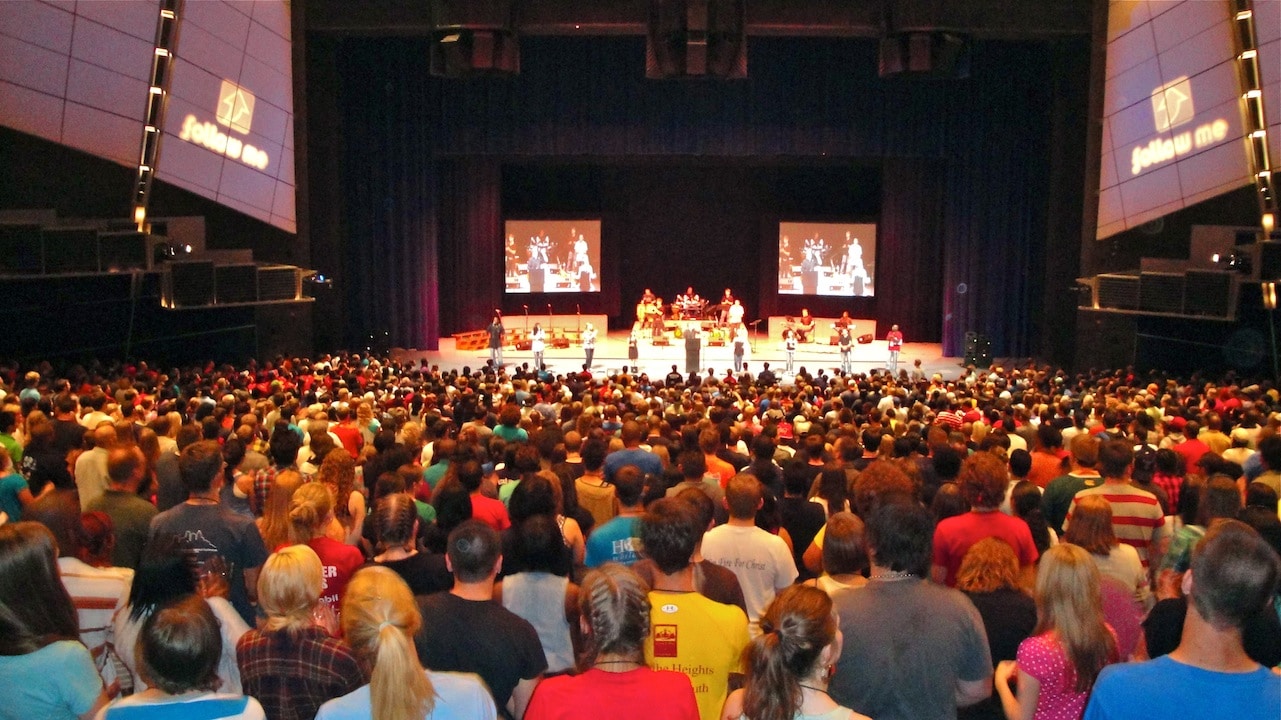 To name a few, there is an opportunity to learn about industry trends, pick up fresh ideas, meet fellow professionals like essay writer service, and the most valuable is the network.
Inbound 
When: AUGUST 18-21, 2020 Where: BOSTON, MA.
Inbound is an annual conference that brings together product managers, startup founders, and, of course, marketing professionals. This conference is among the fastest-growing business events in the world. Since 2012, more than 24 000 professionals from 110 countries visited Inbound — pretty impressive numbers, ha?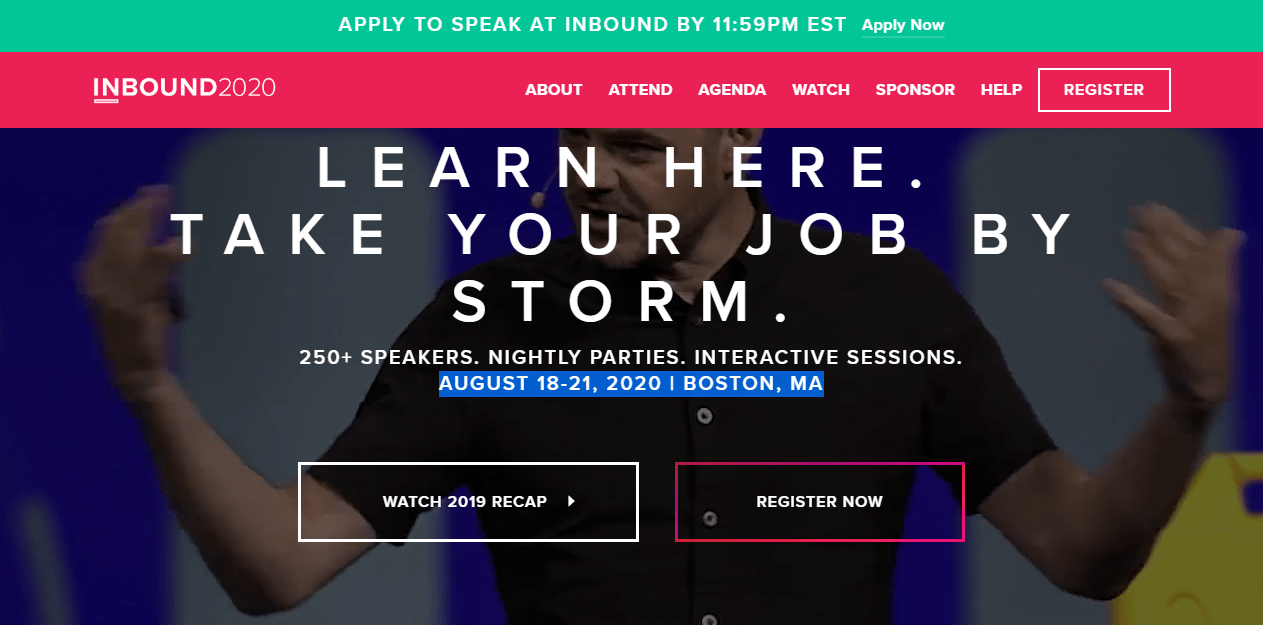 So are the speakers. In 2018 Inbound had Brian Halligan and Dharmesh Shan, co-founders of HubSpot, Tarana Burke, founder of the "me too" movement and Anjali Sud, CEO of Vimeo. 2019 speaker list is promising as well, now featuring Sal Khan, Elizabeth Gilbert and Janelle Monáe. 
The agenda of Inbound 2019 is versatile and features all sorts of topics — starting with growth marketing principles and ending with effective sales methods. Perfect opportunity for aspiring college students who are willing to explore new topics and approaches.
Brand ManageCamp Marketing Conference
When: September 15-16, 2020. Where: Las-Vegas, NV. 
"Fresh Thinking Starts Here" — the motto of Brand ManageCamp sounds quite promising. Named as one of the "must-attend" marketing conferences by Forbes, Brand ManageCamp 2019 promises to inspire, energize, and educate its attendees. It sounds like a perfect combination for college students who love marketing!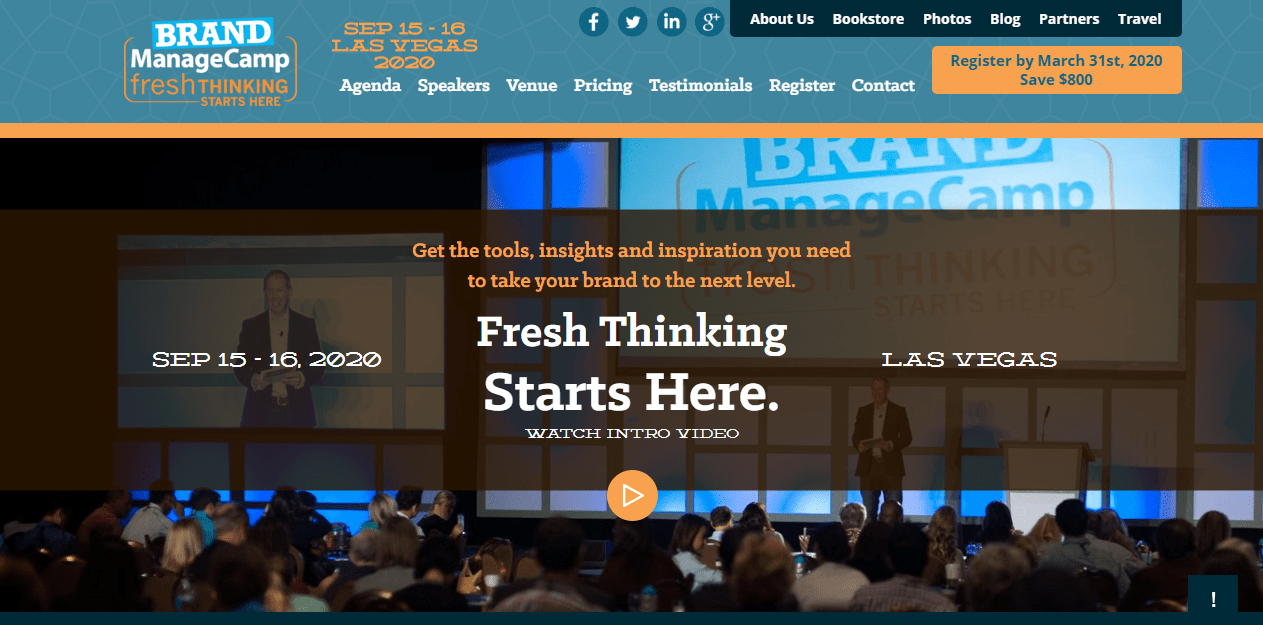 Brand ManageCamp covers different topics, namely, strategy, innovation, content. The conference features a variety of speakers with exciting backgrounds and experiences. For example, Tamsen Webster, former TedX producer, and Joey Coleman, best-selling author who is known for the book "Never Lose a Customer Again."
A nice detail — group discounts are available! A perfect option for a few college students who can not miss this studying opportunity but also want to save some money! 
Seattle Interactive Conference
When: October 20-22, 2020. Where: Seattle, Washington.
Seattle! It is one of the most creative cities in the world. No wonder that the marketing conference, dedicated to the convergence of technology, creativity, and industry, is held there.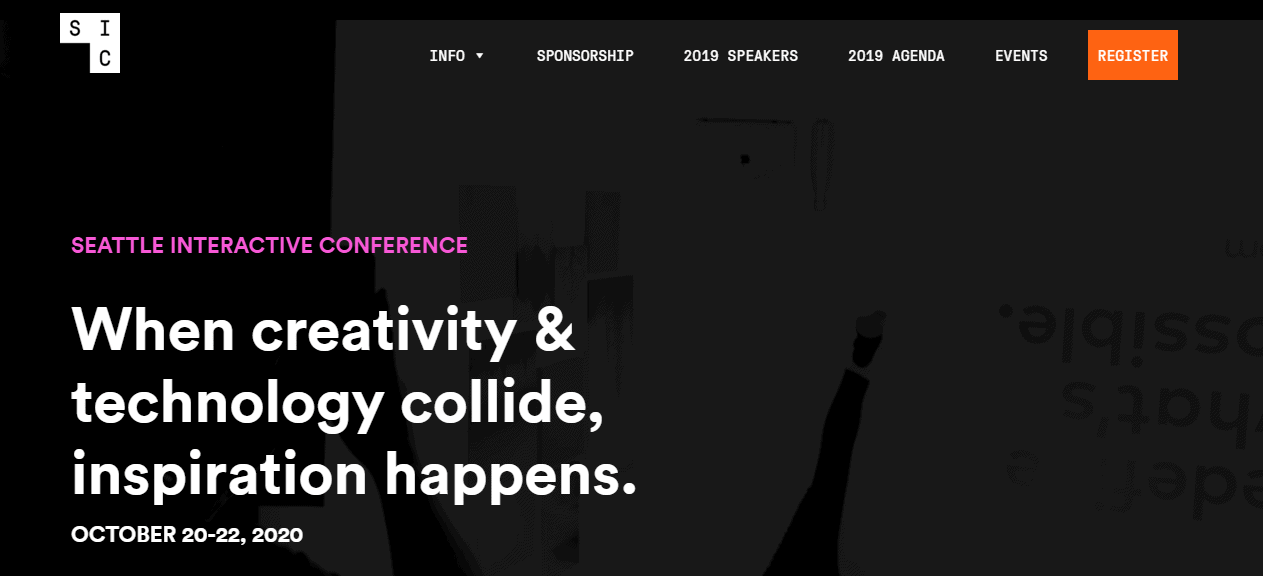 Seattle Interactive Conference is focused on three main topics: content, connections, and collaboration. The speakers' list is promising featuring Kendal Sparks, Lead Experience Writer at Ogilvy Experience Design, Jonathan Foster, Principal Content Experiences Manager at Microsoft, and many others.
When creativity and technology collide, inspiration happens. That is the motto of the Seattle Interactive Conference, and we could not agree more.
Such events are perfect for learners who want to go beyond simply studying and broaden their horizons. The conference also has a special reduced price for students, so save the date!
Internet Summit
When: November 17-19, 2020. Where: Raleigh, NC.
Three days, more than 2 000 attendees and 4-6 times lower cost, compared to the similar events — that is Internet Summit. An excellent choice for college students who are on a budget but still can't miss such an opportunity.
Low cost is not the only benefit of the Internet Summit. The conference will host speakers who became opinion leaders and visionaries in their industries.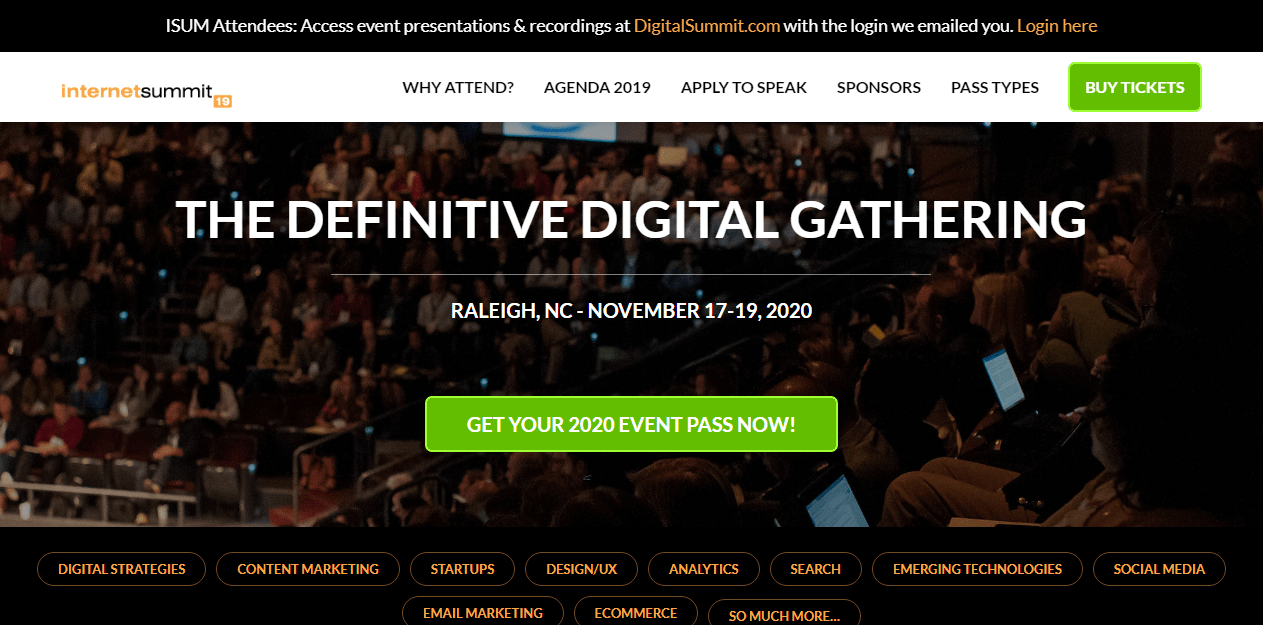 To name a few: Andrew Ramm, the President and General Manager of Alexa.com, Bruce Swann, group product marketing manager at Adobe and Mia Vallo, who oversees digital marketing analytics and optimization programs at National Geographic.
The agenda looks promising as well, featuring various workshops and speeches. Content&Influence Marketing, Data Storytelling, Video Marketing… The Internet Summit will be a great experience for college students who want to pick up fresh ideas and marketing tips.
Quick Links