MBA in Digital marketing is one of the fastest-growing industries in the world, and businesses are scrambling to find qualified employees to help them take advantage of their potential.
If you're looking for a career that offers both stability and growth potential, then an MBA in digital marketing may be the perfect fit for you.
In this article, we'll discuss what digital marketing is, and outline some of the modules you can expect to study as part of an MBA in the digital marketing program.
We'll also provide examples of some of the jobs that are available in this field. So if you're ready to start your journey into a career in digital marketing, keep reading!
Why Pursue an MBA in Digital Marketing?
Seeking an MBA in digital marketing can be a great way to get ahead in today's rapidly changing business landscape. To start, this degree can help you to develop the skills and knowledge needed to effectively market products and services online.
In addition, an MBA in digital marketing will give you the tools you need to stay competitive in a crowded marketplace where brands are competing for attention on multiple platforms and channels.
Whether you are working in marketing or simply looking to make a career change, an MBA in digital marketing can be hugely beneficial and help you advance your career in this exciting field.
So if you're ready to embrace the digital revolution, consider pursuing an MBA in digital marketing today.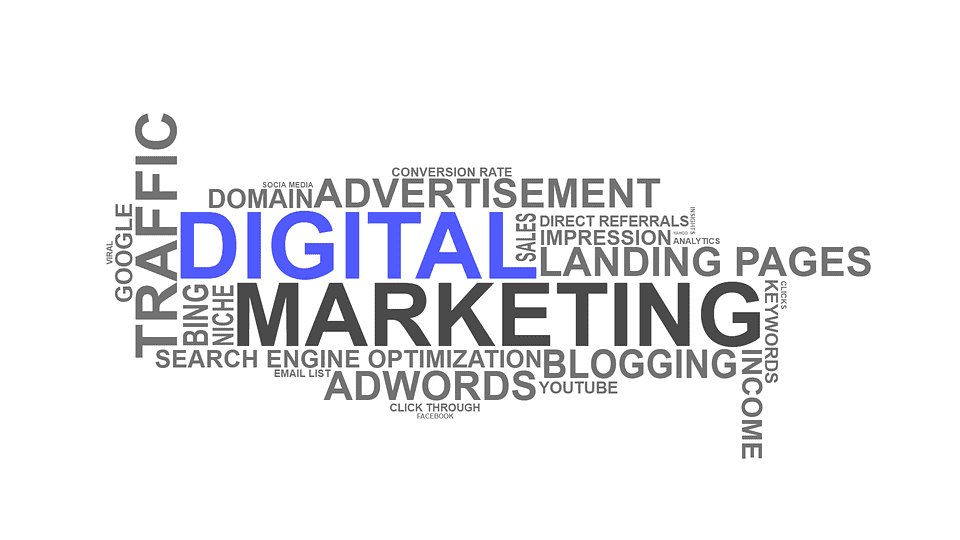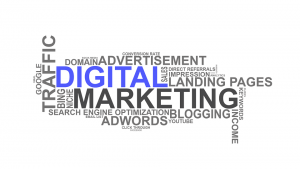 What Does an MBA in Digital Marketing Course Entail?
An MBA in digital marketing is a comprehensive program that covers the many facets of online marketing and the impacts they can have on businesses. Courses typically focus on topics such as search engine optimization (SEO), pay-per-click (PPC) advertising, social media marketing, email marketing, advertising campaigns, and analytics.
Students also learn how to apply these concepts strategically to specific business goals and challenges, giving them the skills they need to effectively manage online marketing efforts in a variety of industries.
Additionally, students will gain valuable hands-on experience through projects and case studies, giving them practical experience managing real-world digital campaigns.
Overall, an mba in digital marketing is an excellent choice for anyone looking to start or advance a career in this rapidly growing field.
MBA in Digital Marketing Subjects
An MBA in digital marketing is a great way to get started in a career in marketing. The coursework covers a variety of topics, including advertising, public relations, and market research.
In addition, students will learn about digital media tools and how to use them to reach and engage customers.
After completing an MBA in digital marketing, graduates will be prepared for a variety of marketing roles, including brand management, account management, and digital marketing manager.
The ever-changing landscape of the internet is an excellent way to stay ahead of the curve and position yourself for a successful career in marketing.
Eligibility and Requirements for MBA in digital marketing
To be eligible for an MBA in digital marketing, candidates must typically have a minimum of 3-5 years of professional experience in the marketing field.
Typically, this means that applicants should have worked as marketers or in related roles within the business world, such as retail or sales management.
Additionally, all candidates will need to demonstrate a strong academic record and a solid understanding of marketing principles and digital trends and technologies.
Candidates are often required to submit letters of recommendation from past employers, complete an application essay or writing sample, and/or participate in an admissions interview as part of the admission process.
Overall, the eligibility requirements are based on an applicant's ability to demonstrate their knowledge and expertise in both marketing fundamentals and technology-driven trends.
MBA in Digital Marketing Scope
This can help you develop the skills and knowledge necessary to succeed in today's digital world. With an ever-growing array of channels and platforms, companies are looking for marketing professionals who can navigate the complex landscape and create campaigns that reach consumers where they are.
An MBA in Digital Marketing will prepare you to take on these challenges, equipping you with the latest tools and strategies to develop and implement successful marketing plans.
You will learn how to analyze customer data, identify target markets, and craft messages that resonate with your audience. Additionally, you will gain experience managing a budget and overseeing a team of marketing professionals.
With an MBA in Digital Marketing, you will be prepared to take your place at the forefront of this rapidly evolving field.
Conclusion- MBA in Digital Marketing- Complete Thorough Guide 2023
So, in digital marketing entail? In a nutshell, it's all about learning how to use the internet and digital technologies to create successful marketing campaigns.
You'll learn how to plan, execute, measure, and optimize campaigns across a variety of channels including email, social media, search engines, and more.
Plus, you'll gain strategic insight into consumer behavior and learn how to target your messages accordingly. If you're looking for a career that involves using cutting-edge technology to drive business results, then an MBA in digital marketing is definitely worth considering.
Want to know more? Contact us today for more information on our exciting range of online MBAs.
Quick Links