Tired of reading all those books on success and lifestyle, and not getting anywhere? Well, take a peek from behind that tall pile of books, and read my review on MentorBox, based on my personal experience. 
Picture this scenario. You are on the 100th page of that motivational book on marketing success, sipping a cup of your favorite beverage, and stuffing your mouth with crisps.
This book claims that by the end of its 800 pages, you will be transformed into the best version of yourself, and will be a beacon of success.
But do you have the time and energy to go through another 700 pages? And the big question is, what if you don't achieve anything after reading the book, apart from reading 800 pages of questionable content?
In our busy lives these days, we barely have the time to be idle and finish reading a small novel, let alone a big, fat book!
Or if you are someone like me, this will be a completely different scenario, and you would either doze off after a few pages of dragged content or switch to an online streaming platform.
So, what if I told you that there was something like Netflix, but for books? Do I mean a library? 
Well, yeah. Sort of. A self-help library that focuses on health, lifestyle, business, and success. What's the catch? It's all abridged. Curious? Jump into this article which imparts my knowledge of the knowledge base offered by MentorBox. Pardon the lame joke. 
I cannot even begin to thank the MentorBox platform for all the knowledge that I have stored in my brain on various topics and the way I had a transcendental transformation.
I hope that this platform guides you on the path to success, and you reap benefits from it, just like me.  
Want to know if Mindvalley is legit or just another scam? Check out this article which talks about Mindvalley and shares a detailed review of Mindvalley courses.

MentorBox Review 2022– Is It Worth The Money?
What Is MentorBox? 
If you asked me to describe MentorBox, in a single sentence, I would say that it was a library of abridged or summarized self-help books and books for aspiring entrepreneurs, with some motivational videos. Sounds amazing already, doesn't it?
MentorBox is a subscription platform, which helps you to turbocharge your way to success, by efficiently breaking down books, and providing you with a short summary and key points.
Remember your dream for knowledge to automatically percolate into your brain, without you having to read a single word yourself? MentorBox in its essence makes this amazing dream a reality! 
Not only does the MentorBox team read the books for you and distill bulky books into bite-sized, palatable versions, but they also arrange interviews with the authors and influencers themselves, and compose them across videos.
By subscribing to the MentorBox platform, you don't just get an abridged version of a single book, you get access to all the motivational and inspirational books, and are offered a great start on the journey to success.
Say goodbye to all those long-forgotten books on your shelf, which you haven't read, or those which will take a few months to pound through.
Say a warm welcome to MentorBox, which will let you read a handful of books within a few weeks, or even a few days!
With motivational videos and tons of knowledge compressed into their bite-sized versions, you will be glad you spent some money on this amazing subscription platform!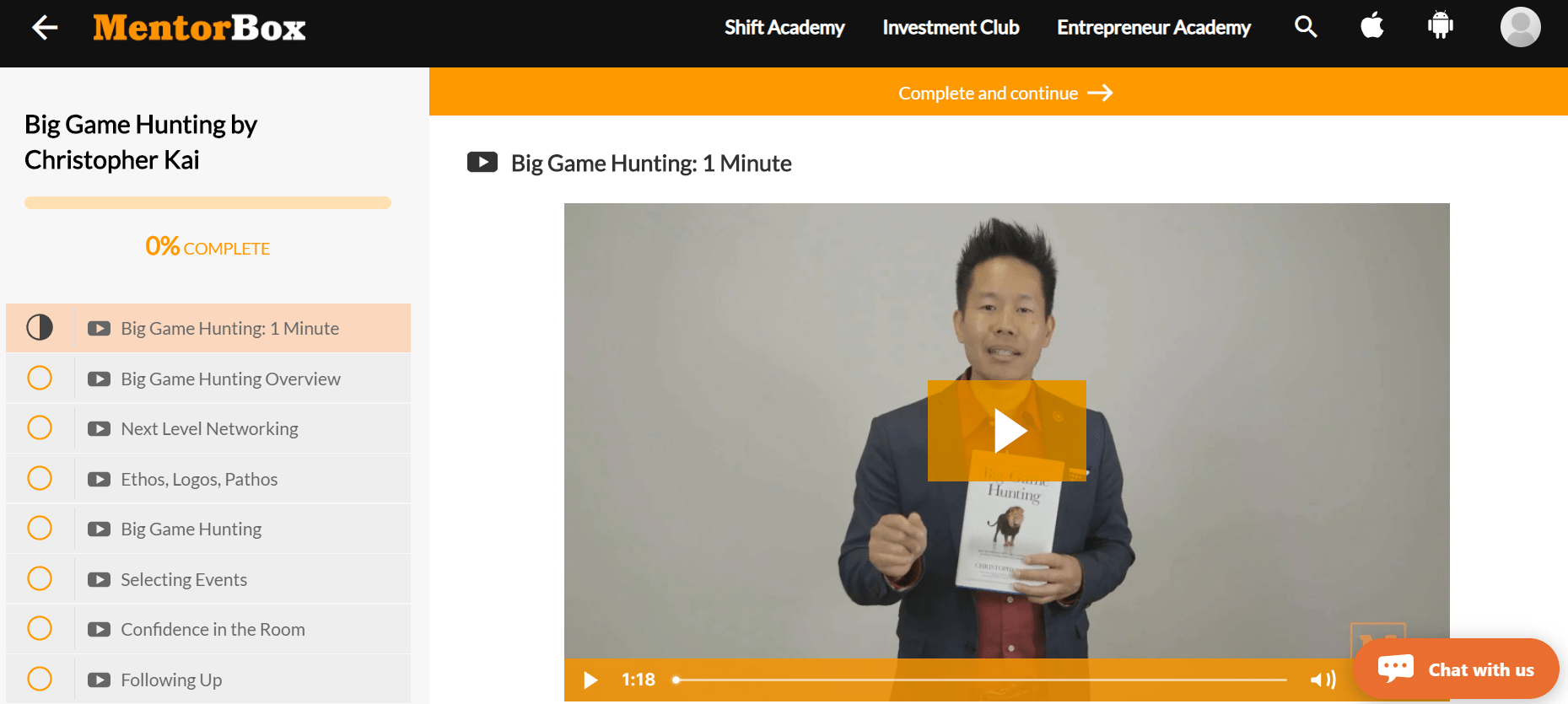 Pricing of MentorBox
An important deciding factor when it comes to any subscription service, be it popular or not, is the pricing. The pricing will help you decide whether the services offered by the MentorBox platform are worth it or not. So here you go:
The basic subscription offered by MentorBox, that gives you access to all of its mini-courses, is priced at $7 per month, or a discounted price of $59 if you decide to commit for the whole year.
It is definitely quite affordable, and worth it for the variety of content that they offer.
The pricing for the upsells and additional features, are as follows:
AudioBook Nuggets: A one-time payment of $89.
Entrepreneur Academy: $169/month through other sources, but if you are a member, you get an amazing discount, and only have to complete a one-time payment of $20 to access this. 
Money and Investment Club: For new members, this costs only $49 one-time, but later on, it costs around $197 for full, unlimited access.
MentorBox Physical Box: $139 per month, that covers some exclusive MentorBox goodies, and two books. 
MentorBox also offers a three-day trial period, during which you can explore the mini-courses offered by the platform, and see if it is up to your expectations.
They also offer a full refund guarantee, if you aren't happy with any of their services or upsells. 
The refund policy is valid for a period of up to 30 days, from the starting day of your subscription. But, I would give you a fair warning, to be careful to read the terms and conditions carefully, in order to be eligible for a full refund.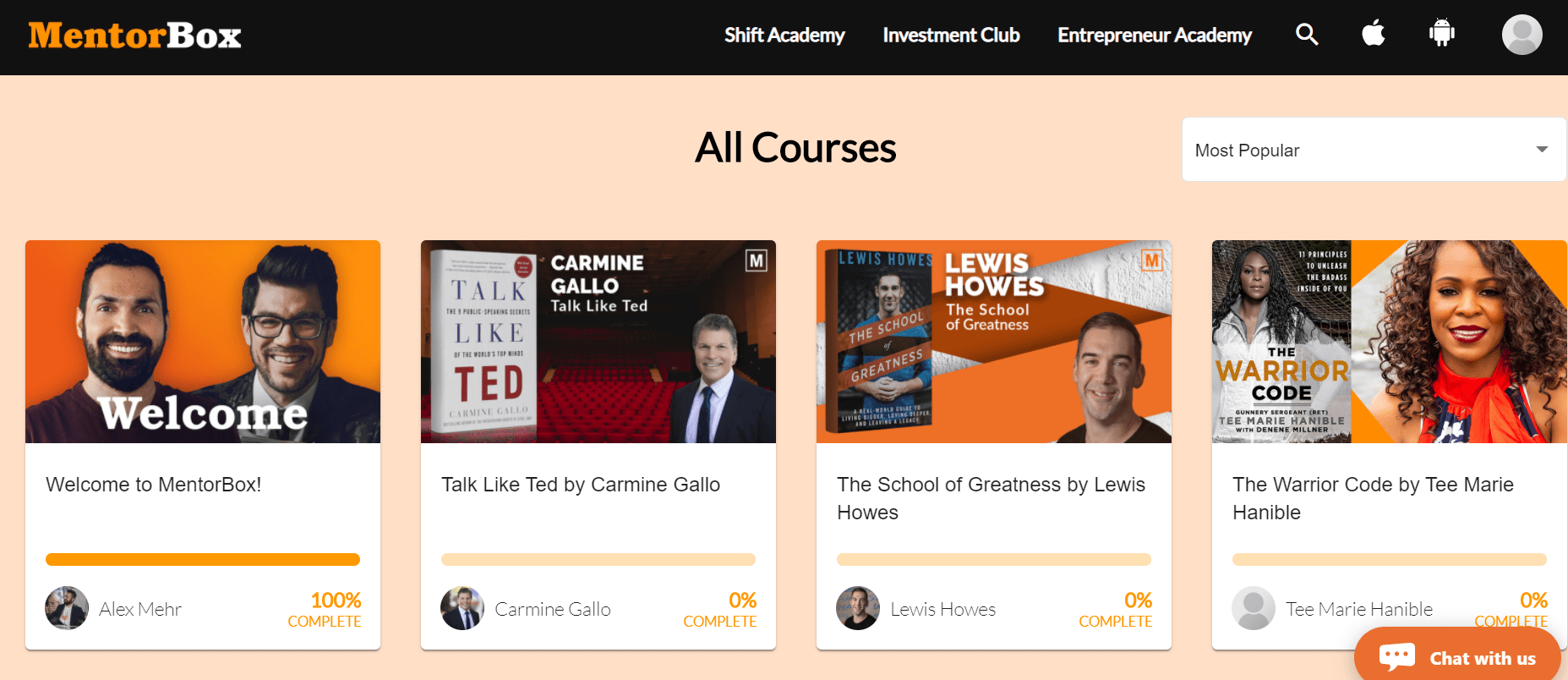 Pros & Cons of MentorBox Review
Pros
The advantages of using the mentor box are :
The courses are derived by the authors themselves so you are sure that you get to know the best short summary of the book without missing any important points. 

This application helps us save our time and still not miss out on the primary and practical themes of any book by providing us a short summary.

With the online subscription, you can read anytime and anywhere without using much of your storage space. 

It helps you in developing a good reading habit especially with the physical subscription where they actually deliver books at your place.

This application has over 500 hours of video content which may prove useful to the ones who spend a lot of time traveling and may face a problem in reading books.

It helps you to connect with other like-minded people who read the same material as you do and thus build a good network of entrepreneurs.
Cons
Like anything else, even Mentorbox has a few less impressive things associated with it. Some of them are as follows :
You cannot select the books that you would like to read. The books that come up until the box are selected in such a way that they cover different areas of personal and business development. 

They do not provide any critical reviews on books which may not sound very good to a few people as we all agree that not all books are great and before reading a book one must also know about the negative aspects of any book.

If you opt for a trial membership then don't think that you will get access to all your favorite books for free as not all courses are available in the trial membership for free.

Most of the author's summaries sound scripted and also they do a lot of promotions for their other courses and their new books.

They spam you with emails promoting their products and telling you about the new offers which may be infuriating for some people.

Many customers have found the refunding process to be really slow.

The upsells are quite expensive and some people also claim to be scammed and heavily charged for upsells which they didn't even purchase.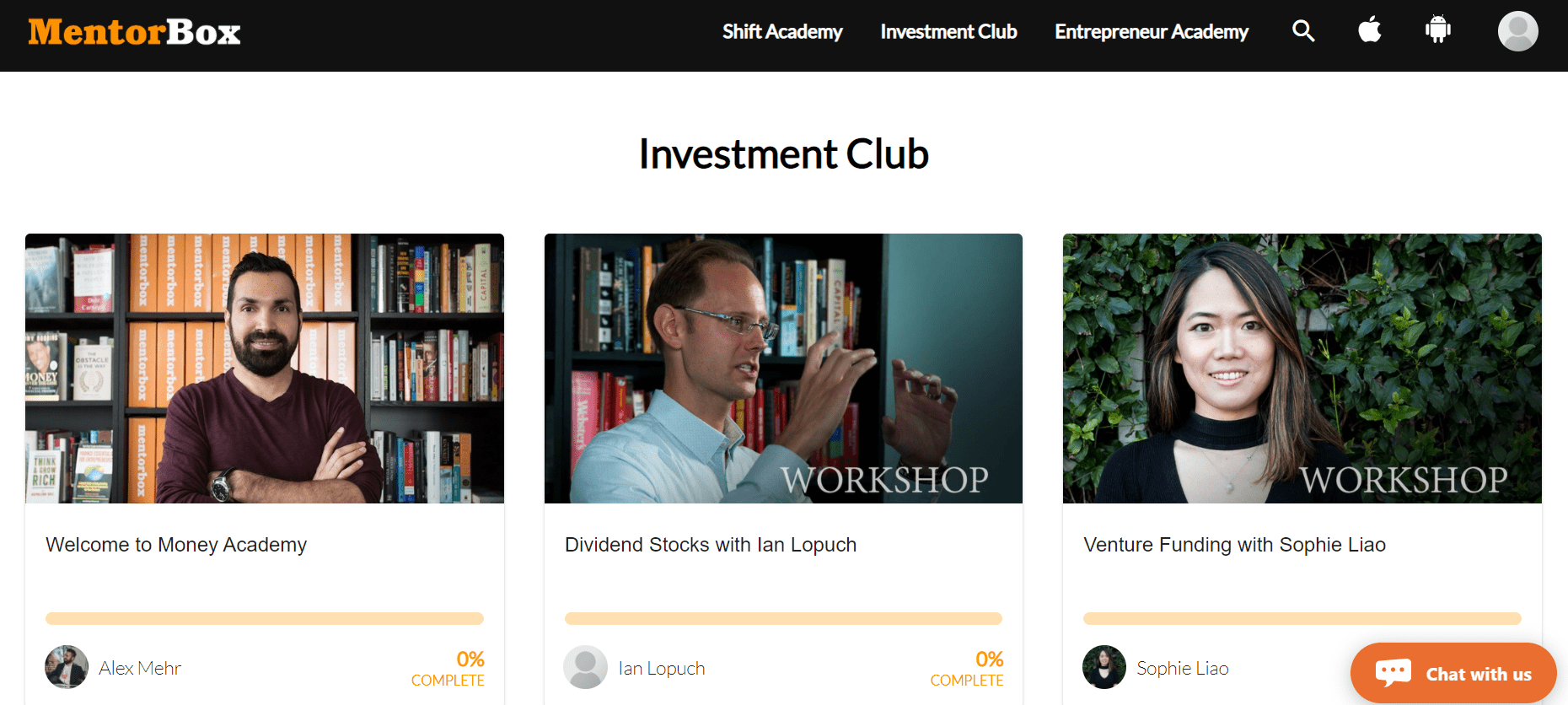 Customer Support at Mentorbox
On the website, MentorBox mentions their customer service staff to be 'friendly', but is that so? Let us find out! After going through hundreds of reviews it is very disappointing to mention that people are not satisfied with the customer support staff.
They don't receive calls or reply to emails and leave the queries unattended. The customer service is awful leaving their customers angry as they do not get any refund and are also not able to cancel their subscription, they have no way out!
Quick Links
FAQs | MentorBox Review
👉 Why should one get a MentorBox subscription?
MentorBox is a self-help application in a way as one can apply the information acquired and knowledge gained in their everyday life helping them become more successful and happy day by day. The books that you get access to are the best ones in their category and worth knowing about and after all extra knowledge will never do you any harm.
👍 How can I build a good network using MentorBox?
If you get a MentorBox subscription you can attend live sessions that are conducted where some of the top entrepreneurs, CEOs, and authors are present to guide you and answer your queries. This can prove to be an excellent opportunity for you to build a good network with other aspiring entrepreneurs and also some of the top authors and well-known CEOs.
🤔 Is reading book summaries instead of the whole book worth it?
A book summary gives you a short and crisp overview of the complete book in a very detailed manner, this way you can save much time by reading the important lessons in the book in hardly 1-2 pages instead of wasting your time reading long stories. Also, you wouldn't have to waste your valuable time on some books that might not prove to be very appealing to you and you would only spend time on valuable facts.
Conclusion | MentorBox Review 2022
MentorBox brings to you information, knowledge, and ideas by the top authors and entrepreneurs from all over the world who work in different fields thus providing you a basic knowledge of the different sectors.
It provides you with some fruitful lessons that can help you develop very well as a person. If you are starting out and don't have much time to spend reading books then this application will help you reduce your learning time.
The MentorBox subscription might prove to be very expensive for some people as many people would not like to be charged a few hundred dollars just for mere book summaries.
Also, it's shady how people are tricked and charged for things that they didn't even order. So, opt for a MentorBox subscription only when you have an ample amount of money to spend especially knowing the upselling.