NFT.NYC 2019 saw over 450 attendees and 85 speakers meet in New York City's iconic Times Square to discuss the emerging NFT Ecosystem.
NFT.NYC is back in 2020 with debates, thought leader talks, workshops and industry briefings from the leading names and brands in the blockchain.
On February 20, NFT.NYC 2020 will bring the Digital Collectibles Ecosystem to Times Square, New York City.
NFT.NYC 2020: Why It Is a Must-Attend Event?
Date: February 20, 2020
NFT.NYC will bring together gamers, artists, blockchain developers and fans to showcase how Non-Fungible Tokens will, and are already, impacting their experiences of ownership and identity with digital assets.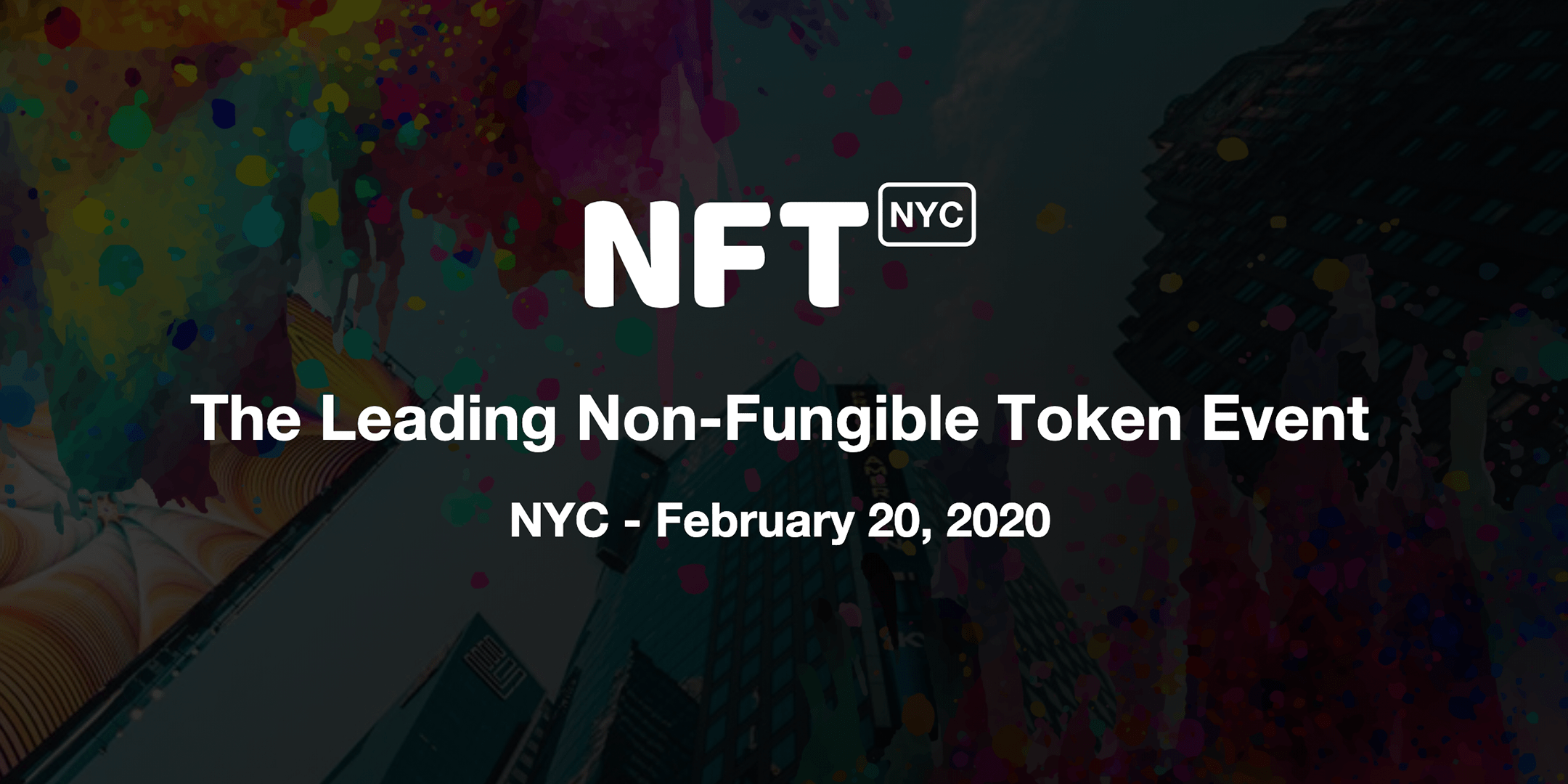 The event will cover various topics which include:
NFTs for Good
Mass Marketing with NFTs
NFT Use Cases in the Enterprise
NFT Ticketing
NFT Domain Names and ENS
Gaming interoperability with NFTs
NFTs that give Sports Fans digital ownership
NFT Regulation
Using NFTs to rebuild Trust
The role of Digital Wallets and Exchanges for NFTs
Confirmed Speakers for NFT.NYC 2020
40+ speakers and 500+ attendees have been confirmed for NFT.NYC till now. Here is the list of more speakers:
Alex Atallah – CTO of OpenSea
Amanda Gutterman – Advisor to ConsenSys (former CMO)
Arnold Waldstein – Environmentalist and Writer
Austin Griffith – Founder of Burner Wallet
Bradley Feinstein – Head of Global Business Development at ConsenSys
Brantly Millegan – Ethereum Name Service
Brian Christensen – Founder of Blockcities
Chris Nunes – Head of Studio at HEAVY
Christopher Lee – CMO at Fabrx
Daniel Uribe – CEO and Co-Founder of Genobank.io
David Moore – CEO and Co-Founder of KnownOrigin
David Pakman – Partner at Venrock
David Russek – Entre.One
Duncan Cock Foster – Co-Founder of Nifty Gateway
Gauthier Zuppinger – Co-Founder of NonFungible.com
Gordon Meyer – Founder of EngineBloc
Helmut Siedl – CVO at DMD Diamond
Ian Utile – CEO of ATTN.LIVE
Jamiel Sheikh – CEO of Chainhaus
John Crain – Founder of SuperRare
Sir John Hargrave – CEO of Media Shower
Josephine Bellini – Crypto Artist
Julien Genestoux – Founder and CEO of Unlock
Marguerite deCourcelle – CEO of Blockade Games
Michael Arnold – Front End Engineer at Double Jump Tokyo
Misha Libman – Co-Founder and Head of Product at Snark.Art
Nate Geier – Founder of Mintbase
Nichanan Kesonpat – Founder of Last of Ours
Nithin Eapen – Founder of Chance River
Nolan Bauerle – Author of "The Satoshi Wedding Murders"
Or Perelman – Co-Founder of ChromaWay
Patrick Baron – Founder & CEO of the Blockchain Consulting Group
Perianne Boring – Founder & President of the Chamber of Digital Commerce
Rene Schmidt – Project Lead at Chainbreakers
Ryan Berkun – Founder and CEO of Fabrx
Sebastien Borget – COO & Co-Founder at Pixowl Inc.
Sid Kalla – Co-Founder at Roll
Steve McGarry – Co-Founder of GrowYourBase
Topper Bowers – Founder & CEO of Quorum Control
Vanessa Grellet – Executive Director at ConsenSys