In this post, you are going to get the best online cloud services for unrestricted backups 2022. 
What is Cloud Backup?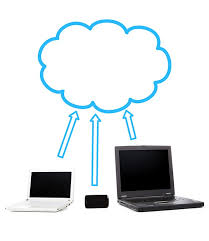 Unlimited cloud backup means that through this users can backup as much data they want to backup without worrying about the space. It is a great solution for people having data more than 1 TB which needs to be a second safe copy.
But in all the cloud backup providers does not provide unlimited backup. Today will I will summaries all the cloud services that actually provide magnificent features without throttling your bandwidth.
Cloud backup is also known as online backup, it includes the strategy for sending a copy of your data over a public network to an off-site server. Such type of server is usually hosted by a third-party service provider.
The charge varies according to the capacity of data, bandwidth, and number of users. Third-party backups had gained popularity through SMBs and home users. These pricing models may vary by vendors. But it is important to look into the hidden costs.
 2022 Best Five Online Cloud Services For Backups
 1) BACKBLAZE:

 BACKBLAZE is always in the top of the list because of  providing best services, at cheapest rates along with the best privacy feature to boot. It comes with easy interface, unlimited storage. If you are looking for best  cloud backup option then you are at the right platform.
This one is the easiest online backup service. Though, it has limited features. It may be the best online secondary solution with unlimited backups. This is so simple even that you can upload your data with a click solution. There is also a good option to select hard drives to backup.
Why Backblaze?
You can choose when to backup your data continuous backup or once a day back up.  It has private encryption keys, secured with 128-bit local encryption and 256-bit server-side encryption.
It also has a file back up option even when you delete that file it keeps deleted for 30 days. Most of the things in Backblaze are automated you may get frustrated for not getting more customization.
It will automatically scan your HDD and starts backing up the files. You can adjust their bandwidth to get personal usage needs.
There is no complexity is there to handle while you are using that. When you look at the desktop you will see three buttons:
Pause backup
Restore backup
Settings
2) CrashPlan: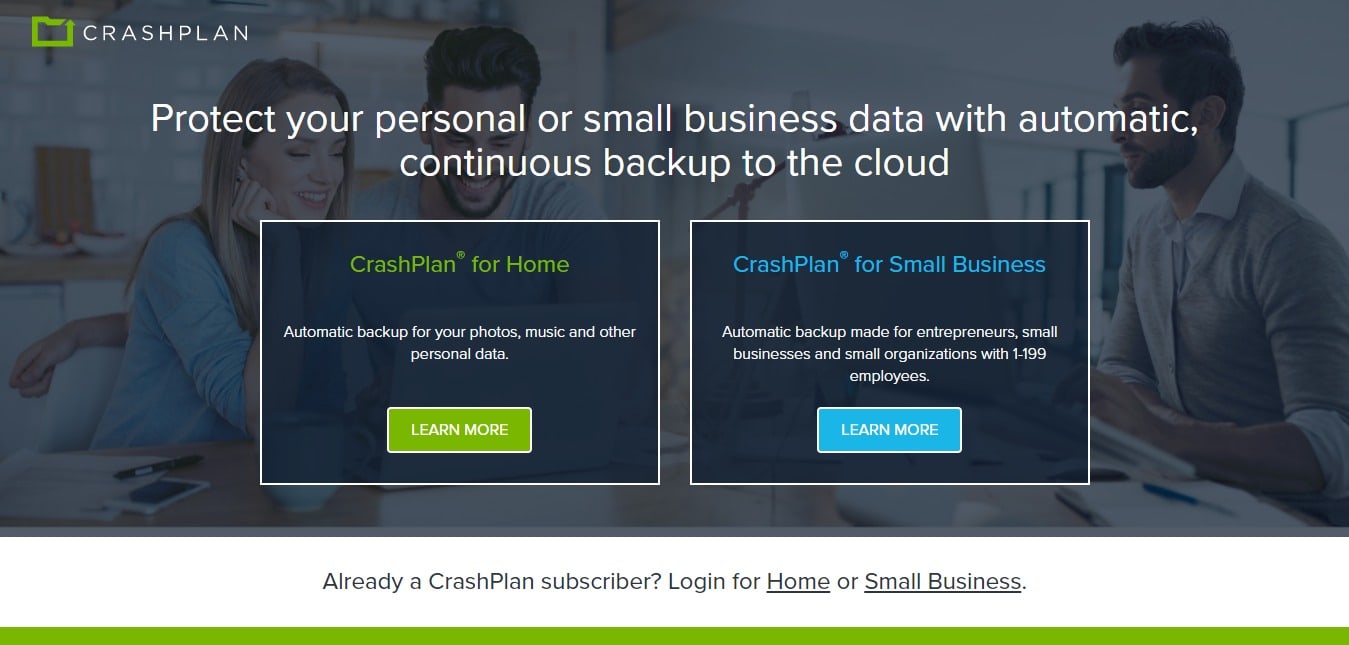 It provides good pricing, cross-platform integration, and a slew of extra backup feature. Just like Backblaze, it does not limit the file types
It provides decent and fast backup speeds, which is based on a cross-platform java client. It creates a great balance between ease-of-use and user-centered features. CrashPlan is the best cloud backup for people looking at a lightning-fast speed.
It does not run in the background which slows down the internet speed, while you may do some important work at that time.
Why CrashPlan?
You can schedule your back up time and the backup task will be completed automatically whether you are there or not. It comes with a facility of compressing your data and data de-duplication.
You will get a history tab which provides you login information. It has a friendly feature which allows you to upload your data to your father network drive. When you send your data to your friends' drive network it will encrypt your data that will only be encrypted by your password.
It is extremely strong, and it is also affordable. But sometimes it will prove to be complicated for absolute noobs.
It comes with unlimited storage and huge range of settings is available there. This cloud service will suit the tech geeks, who can control when and how their data is to be backup. It has amazing 448 blowfish private and rare encryption.
3) CARBONITE: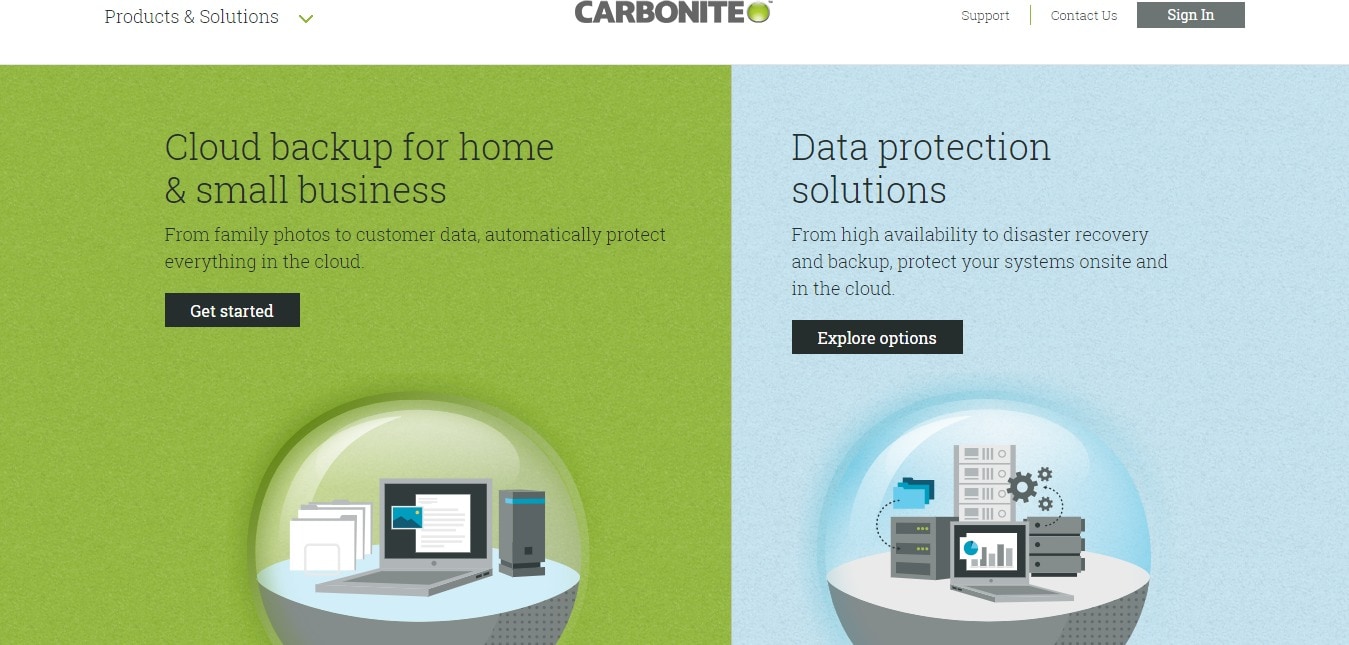 It also provides unlimited online backups. It suits for both the types of users who upload small and average.  Its unlimited backups feature does not come with caveats.
It is similar to CrashPlan when we are talking about storage and pricing plans. But you will not get many customization options.
If you want to choose to backup your data automatically then you may be able to browse from the application itself.
Why Carbonite?
You have to choose another windows explorer for the browser. When you are using this service then several indications are there when in the taskbar if the color is green then your file is uploading, yellow means files are waiting for being uploaded and white with a green border means your files are uploaded.
All in this cloud backup is very comfortable for people who want to control their backups. Carbonite offers simplicity. When you install this to your service it will start scanning automatically the files you may upload to its servers.
When you choose the automatic backup option all files and documents will be uploaded including photos, music, and emails which is saved on your system.  It also comes with an outstanding color code system in which you will get to know the status of the uploading, waiting, and uploading files.
4) Livedrive: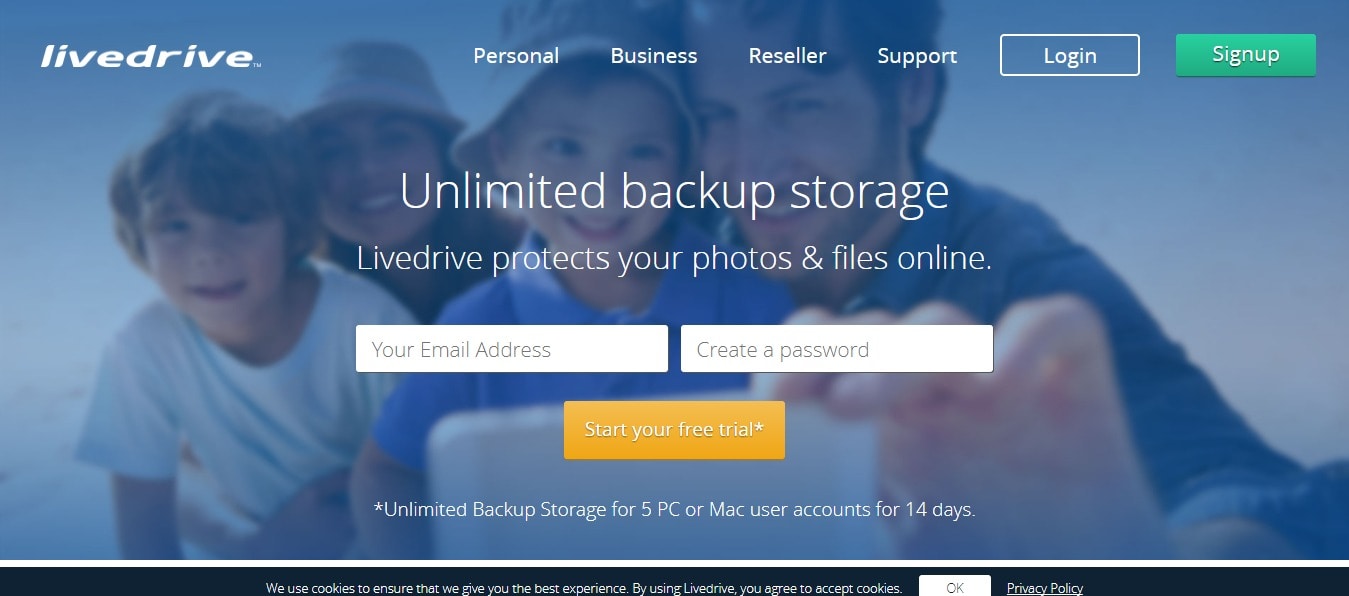 You can choose it for particular options since it comes with extra features. It is considered expensive and poorly designed. You can use this under several circumstances which are unavailable with many cloud providers.
The services which this cloud back up is providing seem to be very attractive to developers, or the user who needs to use FTP, WebDAV and NAS backup.
Why Livedrive?
The pro suit plan comes with file sharing, which provides multi-device syncing and cloud storage as well. LD provides useful features through the periscope of a terrible user experience.
It is not a novice-friendly backup software, it may be  easy enough for experienced users to utilize. LD will tell the user how much time it will actually take to upload data to their servers. It also provides accurate speed and bandwidth in the onscreen indicators.
5) SugarSync: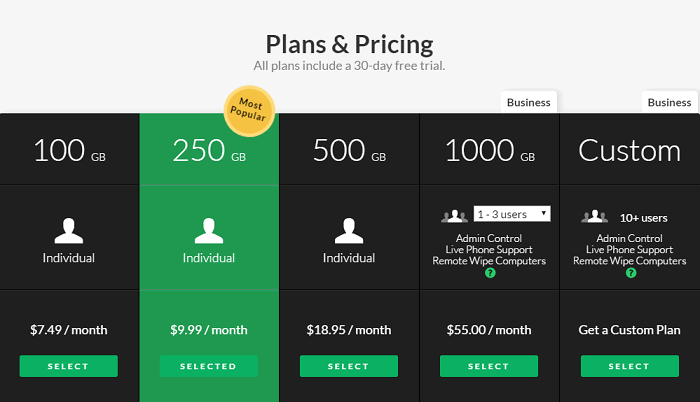 It backups your data online along with syncing and sharing with unlimited storage. It is extremely easy to use and having good download speed as well as uploading.
SugarSync is mainly built for those who is looking for sharing function and unlimited cloud backup. Its company operates under strict European privacy laws, which is indicating that user will be free from NSAs hawkeye.
SugarSync provides unlimited storage with low-cost subscription packages. And in this users can choose to schedule backups when they want it to avoid bandwidth. It also offers a free plan to check its services but the storage is limited to 5GB of space.
Why SugarSync?
All the files which are on your are not eligible to upload, some of the files are like images, video, and documents this file will be uploaded. For the one who is looking for many options in the servers then this may worst for them.  Your files will not be encrypted because it is one of the missing features of this jottacloud.
It is located in Europe, with its base in Norway. This may provide better service to the people in the US. It provides some extra features with iOS devices, it gives an image auto-upload feature. It also gives syncing, unlimited backup with fast reliable cost and speed.
How to choose a Cloud Backup?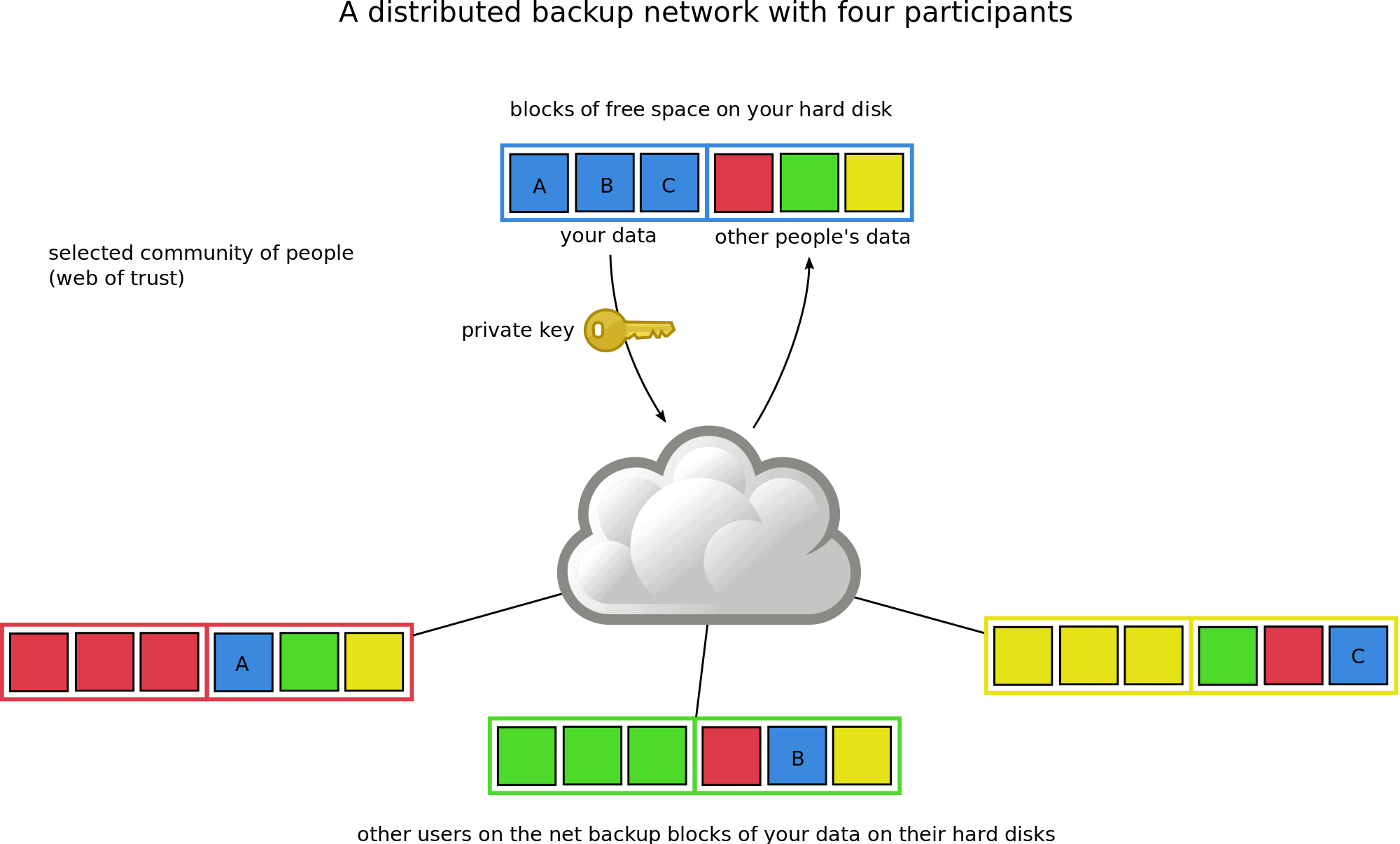 There may be some difficulty in choosing which files to be backed up in the cloud backup servers. Most of the cloud services claimed that they are providing unlimited storage but actually they do not.
They somehow use many utilization ways to limit their clients such as bandwidth throttling and slow backups. But the major benefits of choosing this cloud backup you can access your data from anywhere the world, at any time from any other device.
If you are uploading the first backup then this will takes a lot of time because this is your first backup to their servers.
The backup devices will scan the entire disk and initial uploading of the data may takes days to weeks depending on the data capacity. On your second backup, your have a good speed of backup of your data.
Benefits of Cloud Backup: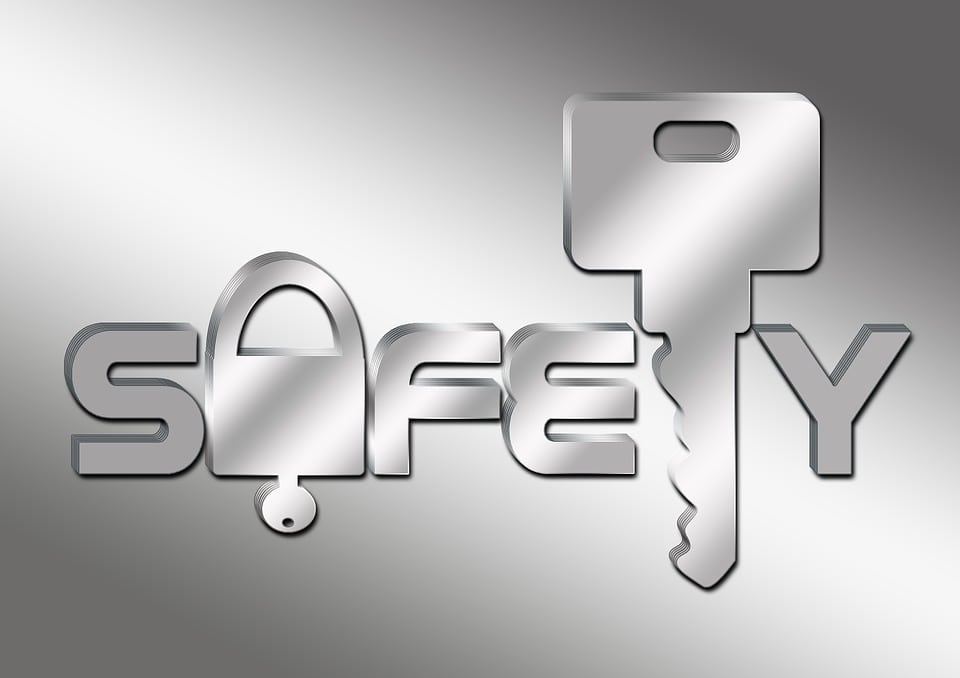 It a platform where you can upload your data and access it from anywhere and also form many other devices. It is the only way to safeguard against PC meltdowns. Using cloud backup on your Windows system is a splendid idea.
Here are the listed top three benefits:
Cheapness
Security
Recovering and file versioning
Also Check
pCloud Review 2017: Dropbox Alternative? Read Before Buy
Genie9 Backup Software Discount Coupons
FAQs
✌️Which is the best online cloud storage?
The top 5 best online cloud storage- are IDrive, pCloud, OneDrive, iCloud, and Google Drive.
$$ How much is Google cloud per month?
Google cloud per month is $10 now. First 15GB per month is free announced by Google last week as its the latest pricing structure.
✅Is it worth paying for cloud storage?
It's worth paying for cloud storage as it is cost-efficient solution for current storage types.AWS Storage Gateway - Amazon Web Services provides cloud storage for your on-premises applications.
🔥Is Google Drive a cloud storage?
Google Drive is a cloud storage service. Its main purpose is to expand your ability to store files beyond the limits of your hard drive.
Conclusion: Best Five Online Cloud Services For Backups In 2022
If you are willing to choose anyone of them, then I would like to suggest you the top two Backblaze and carbonite because of their feature and value for money. They are also secured and can provide their user a exceptional experience.
Hope these Best Five Online Cloud Services for Unlimited Backups 2022 help you to solve the purpose.