In this post, I have discussed the Perimeter 81 Review 2023.
The requirement of fast-paced and efficient solutions to network security issues is something business owners have seldom lent their thoughts.
Growing and maintaining a business always requires both a physical and virtual presence. However, carrying on the business online comes with its own pros and cons.
But the entrepreneurs of today have managed to find a solution to every situation that comes their way. Perimeter 81 is one such solution to increasing network security concerns.
Available for use to anyone running an enterprise and is interested in building a secure online presence, Perimeter 81 can be a good way to ensure the said requirements.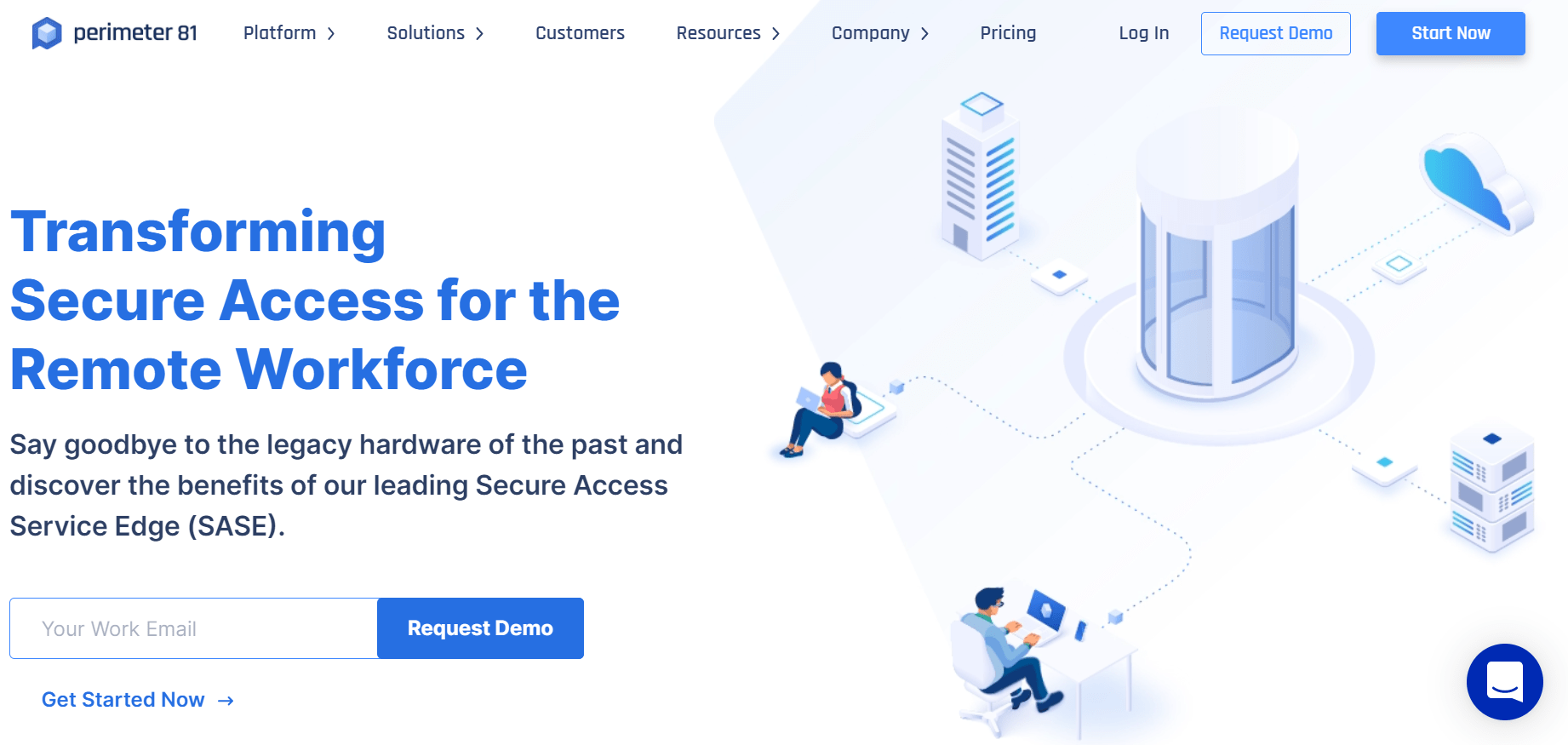 Perimeter 81 provides a modern cloud-based solution to network security and network management.
If you have a company/business and you have a database and resources about your business over the internet that requires regular access by the employees, then Perimeter 81 will serve as a medium to establish secure network management.
Perimeter 81 protects your online presence even when you are evaluating materials over unsecured Wi-Fi networks.
It was launched in 2018 and proved to be a better alternative to companies' customary corporate VPN model to maintain their online presence and database.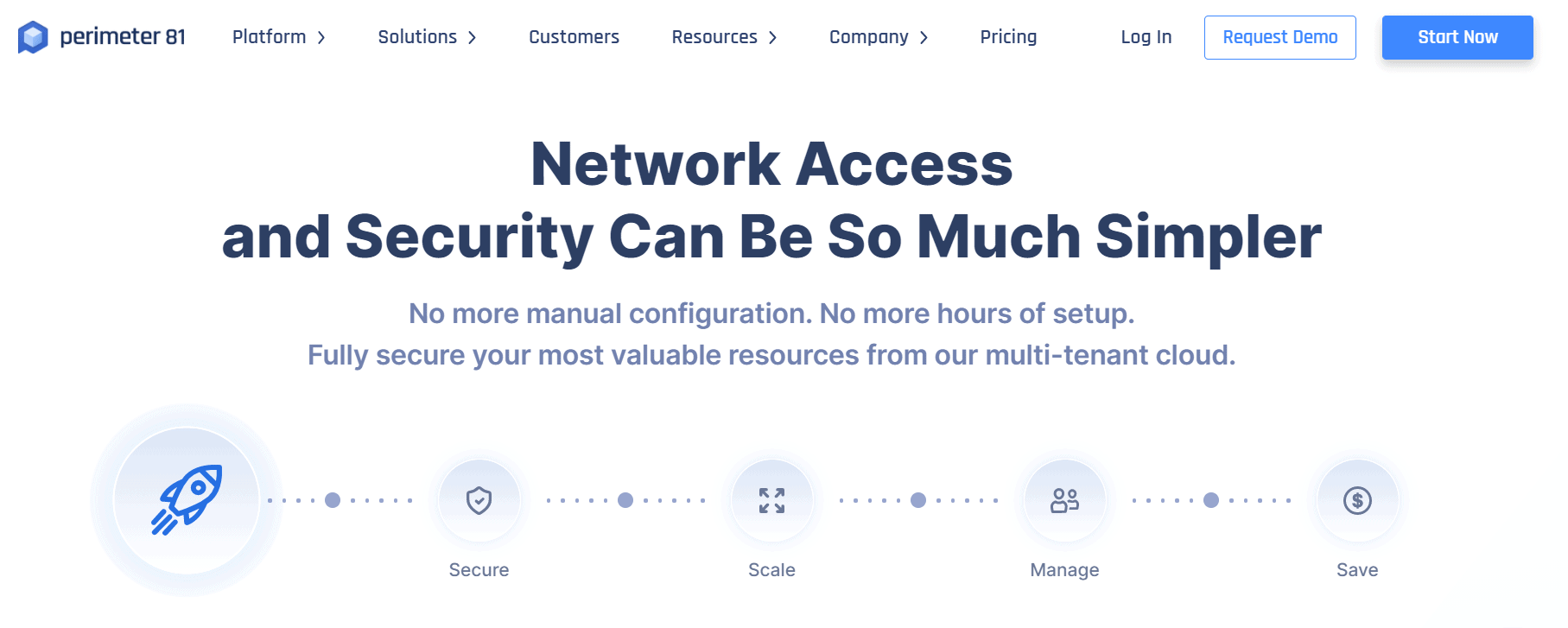 Why should you choose perimeter 81?
The corporate VPNs under current usage require a physical VPN server that is expensive to situate and expertise to run them. Perimeter 81 outruns the conventional VPN system in these two criteria.
Perimeter 81 provides everything that the VPN system provides the additional benefits of not requiring highly experienced professionals to maintain them. Since Perimeter 81 is a cloud-based system, it does not require a physical server either. 
Since the setup does not require any highly skilled workforce or highly-priced hardware, it is especially a boon for small to medium-sized enterprises in the market.
It is always impossible to afford expensive hardware or a workforce for a venture just starting in the market.
SMB optimization: SMB stands for Server Message Block. It is an arrangement to provide a shared approach to serial ports between nodes on a network, printers, and files. Few challenges that come in the way for the workforces relying on SMBs are wifi hotspots that are not secure, online censorship based on the region of operation, and geo-restrictions. To remedy the situation, Perimeter 81 provides complete encrypted network traffic for its users. 

Perimeter 81 is available for usage on all the devices. That includes Chromebook, iOS, Linux, Android, Windows, and Mac. All these devices come with a single click console for Perimeter 81 web management.

Perimeter 81 can support from 5 to hundreds of devices simultaneously. So, in that way, Perimeter 81 is capable of providing network security irrespective of your enterprise's size. 

Cost-effective: Perimeter 81 has curated different plans for different users, taking care of the fact that different users come with different requirements and sizes of services. The plans are also adaptable, which means you don't have to continue with the plan that you started with. With your enterprise's growth, you can always change to a plan that fits the size of your business.

 The web portal has been compiled in a way that allows monitoring of your workforce's involvement with the Perimeter 81 network. It also enables you to track your team members' activities, your servers, and the permission access. You can also create private servers that allow restricted engagement to a limited part of your team.

There were no IP leaks noticed during the test runs on Windows and Mac users. There were no DNS leaks detected either (both IPv4 and IPv6). 
Security issues are not something that will come in the way. The VPN service for Perimeter 81 is set in Israel, which is a fairly safe location to set up in because of its strict data protection laws.
The jurisdiction in Israel precisely limits the government's interference in using personal data.
Few things to work Perimeter 81 Should Work On-
The speed of service provided by Perimeter 81 is not the worst but definitely something that can be worked on. The results have been on the improving end, although.

Testing mobile devices for IPv6 leaks are still not available.

The creation of private servers is limited to a few locations right now. You can create a private server based in the USA, Toronto, Sydney, Tokyo, Frankfurt, London, Singapore, Israel, Bangalore, and Amsterdam.

The android and iOS/iPadOS have the same user interface as the one on the desktop. Both make use of UX designs. Although both the devices(android and iOS) have wifi security features, the Android has a user pick able kill switch, which is not present in the iOS version. 

The android version lets you use the OpenVPN option and IKEv2. But the iOS version used only the IKEv2 version.

There is no documentation available online about the website's engagement in benefiting particular websites yet. Although, given the list of advantages, this can be expected to be something under the making.
The customer support service provided is something that too is worked on. The support can be contacted only through live chat.
The response is only through email. This contrasts with the promise of 24×7 customer assistance and a one-day reply system for traditional small businesses. The email response can take anything from an hour to the whole day, which is what we came across in the trial run.
Quick Links
FAQs About Perimeter 81 
🙋 What is using Perimeter 81 more recommended than the customary VPN system?
Unlike the general VPN solution, which is hard and costly to install and maintain and requires highly skilled professionals to maintain them, Perimeter 81 is much easier going on both usage and maintenance.
💁‍♂️ What makes perimeter 81 cost-effective?
Since all the Perimeter 81 are cloud-based, the extra expense of installing and maintaining the hardware is absent in the whole budget.
🙆 On what platforms does perimeter 81 provide services?
Perimeter 81 provides application access, segmented and isolated network access, user-centric network architecture, secured, and private access to the cloud.
Final Note | Perimeter 81 Review 2023
With the increasing dynamicity of the changing world came the requirement of indispensable network security. And Perimeter 81 has managed to ace those requirements.
Updated features, easily manageable websites, and well-compiled consoles will help Perimeter 81 to climb notches in terms of popularity and reputation in the future.
Altogether it is a pleasant experience of being a perimeter 81 user. With new requirements surfacing in the business world, Perimeter 81 continuously improves its services and operations every day.
The product has well-executed itself so far and is definitely up for an exciting future in the market.
I hope you like this Perimeter 81 Review.