In this article we have featured Prezi Alternatives, When it comes to using technology for putting forward ideas before a group of people, there's hardly a medium that's better than presentations.
From educational institutions to corporations, presentations are used everywhere, and that too in a myriad variety of ways. And even though there are quite a few presentation tools available out in the wild, the web-based Prezi is one of the most popular among them.
Utilizing a uniquely distinct zooming user interface, Prezi lets you create stunning-looking presentations on a virtually unbounded canvas, as opposed to the traditional "slide" based approach. Other features include cloud-saving of presentations, multi-user collaboration, and image editing tools. But as incredible as Prezi is, it's not the only one.
That's right, there are numerous Prezi alternatives, both online and desktop-based, that you can use to create engaging presentations, and enthrall your audience. So why wait? Get reading, and find out more about them all. You can also check prezi coupon codes and deals
Best Prezi Alternatives: Online Tools
1. Slides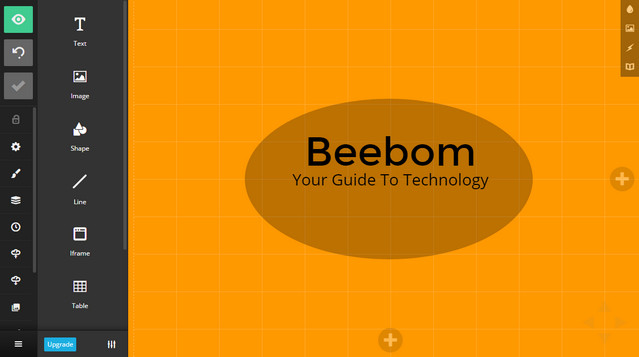 Loaded with tons of features, Slides is a power packed Prezi alternative. Its online editor lets you create presentations having everything from text and images, to tables and code, all of which can be granularly edited. The created presentations (called decks) can either be shared publicly, or made private. You can export presentations for offline viewing, and even broadcast them in real-time. You can also export decks as PDFs, and sync them to Dropbox. Other features include Google Analytics support, forked presentations, revision history, and much more.
Pricing: Paid plans start from $6/month, Free plan available
2. Haiku Deck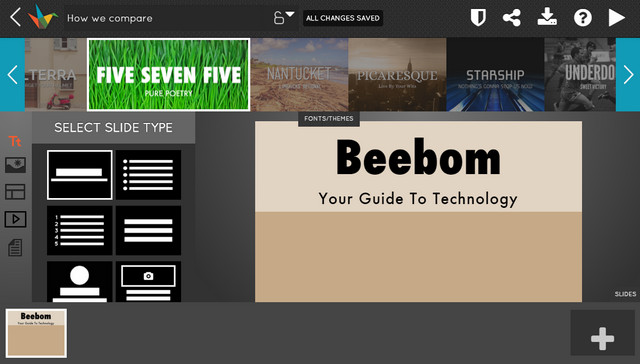 If you're looking for a simple yet impressive Prezi alternative, Haiku Deck is just what you need. It comes with a bunch of templates for creating specific type of presentations, such as Press Releases, Professional Profiles, and Social Media Reports. Not just that, you can access over 40 million Creative Commons images for using in your presentations. You can create multiple presentation decks, and embed playable YouTube videos into them. A unique feature of Haiku Deck is the Zuru (beta), which makes use of artificial intelligence to transform PowerPoint files into amazing presentations. There's even an iOS app for creating presentations on your iPad or iPhone.
Pricing: Paid plans start from $5/month, Free plan available
3. Emaze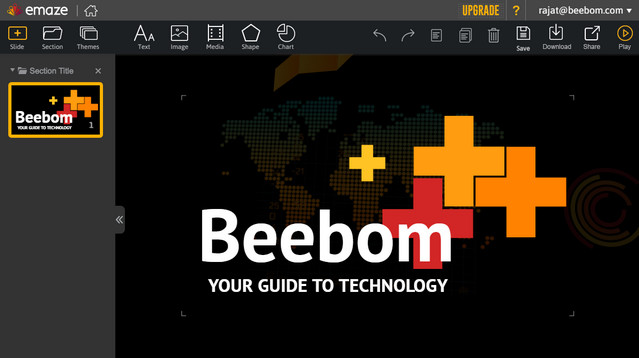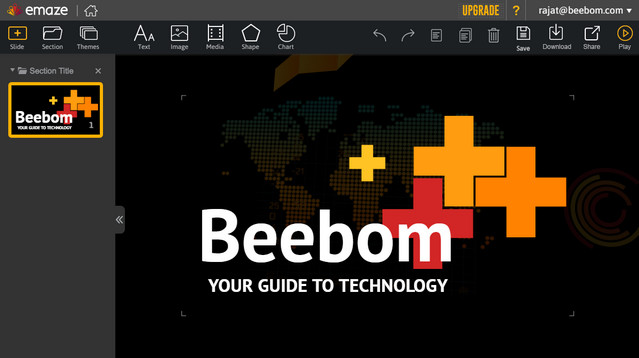 What sets Emaze apart from the rest is its impressive collection of presentation themes/templates, which include 3D zoom animations and video backgrounds. The created presentations can be downloaded both as videos, or as PDF files. For professional and business users, Emaze offers features such as analytics support, customized brand templates, and multi-user collaboration on presentations. Emaze even makes it possible to import your existing PowerPoint presentations, and make them better using the available templates.You can also share the presentations over all popular social networks, and specify access permissions (e.g. view, download) for them granularly.
Pricing: Paid plans start from $9/month with 14 day free trial, Free plan available
4. PowToon Slides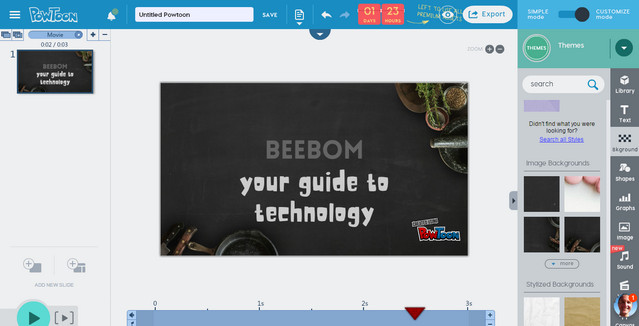 It's not exactly the easiest to use, but there's little denying the fact that PowToon Slides is probably one of the most feature-laden Prezi alternative you can find. From marketing/sales to training, and from education to greeting cards, PowToon Slides has hundreds of templates for everything. It lets you add graphs, shapes, audio, video, and a lot more to your presentations. You can specify transition duration and animations for the slides as well. Once created you can directly upload your slides (as videos) to video sharing services like YouTube and Vimeo, as well as download them in multiple formats such as PDF and MP4. The paid level accounts even let you download slideshows as HD videos, and include other features like royalty free music and third party transfer rights. That said, PowToon's pricing is a bit on the higher side.
Pricing: Paid plans start from $19/month, Free plan available
Conclusion: Prezi Alternatives 2023
Immersive presentation tools like Prezi have completely re-invented the whole concept of presentations, changing them from sequential slideshows to engaging visual elements that have a seamless content flow. And as discussed above, Prezi isn't the only one of its kind that you can use. Try all these alternatives, and let us know your favorites in the comments below.