In this post, I am going to share A Multipurpose & Responsive Shopify Theme- Roxxe Review.
If you are running an online store on Shopify successfully for a moment, then you now might be planning the steps you need to take further in the eCommerce career, and modernizing the store with a brand-spanking-new design may probably be one of the things that you can do. 
When you start your store, you wish to save your money as much as you can.
But when you have opened your store up for a while, you get a stable and steady income pouring in, and at that time, it is worth it to allocate a part of your budget in the aspects of business that you neglected in the past.
The store themes are one of the things that we end up cutting down on. Though free templates for Shopify Stores are not bad if you wish to enhance the freedom of customization, it is necessary to upgrade to premium themes.
In general, the premium themes offer customer support, built-in features, and much more variation. 
Out of the plethora of themes available on Shopify to choose from, here in this post, we are discussing a highly functional Roxxe Shopify theme.
It is simple to set up, responsive, and multi-purpose. All in all, the Roxxe theme has the potential to take your online Shopify store to the next level.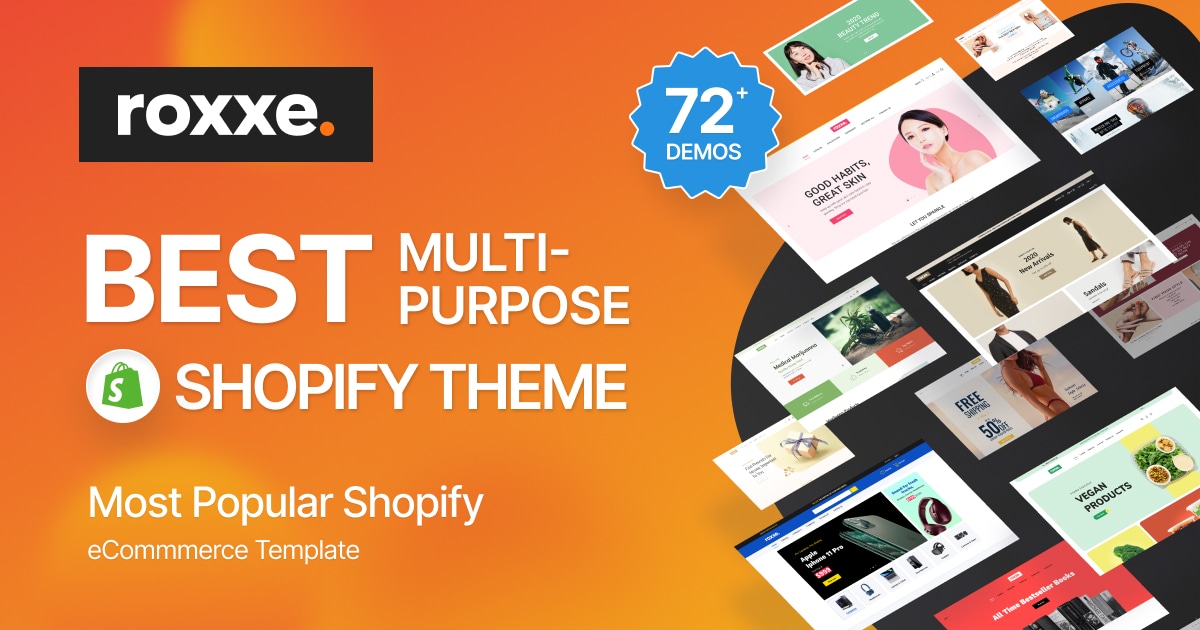 Knowing More About The Roxxe Theme…
This all-purpose, ground-breaking, and responsive theme on Shopify has the potential of becoming an incredible web solution for almost any business online.
This all-in-one solution is a perfect fit for creating a store online belonging to any niche. It is an amazingly well-received theme that boasts a set of remarkable designed and versatile skins for suiting any niche. 
The biggest USP of this theme is its complete responsiveness. It looks incredible on a screen of any size. You thus get a multi-purpose theme that lets you build pages that are visually beautiful.
Also, you do not have to worry about your content losing its quality when it is observed on older devices, making it a handy option to go with.
In the demos, you will come across a wide array of store topics that are uniquely themed.
The theme has the potential of appealing to the beauty businesses as well as generic fashion but also represents way more niches and various options with really less competition like sportswear, swimsuit, nail studio, and a lot more.
Design Of The Roxxe Shopify Theme | Roxxe Review
The designing options on Roxxe are pretty robust. It was designed keeping in mind the latest trends like professionalism and contemporary flair.
The theme works well along with the Visual Builder on Shopify for allowing you to construct limitless homepage layouts.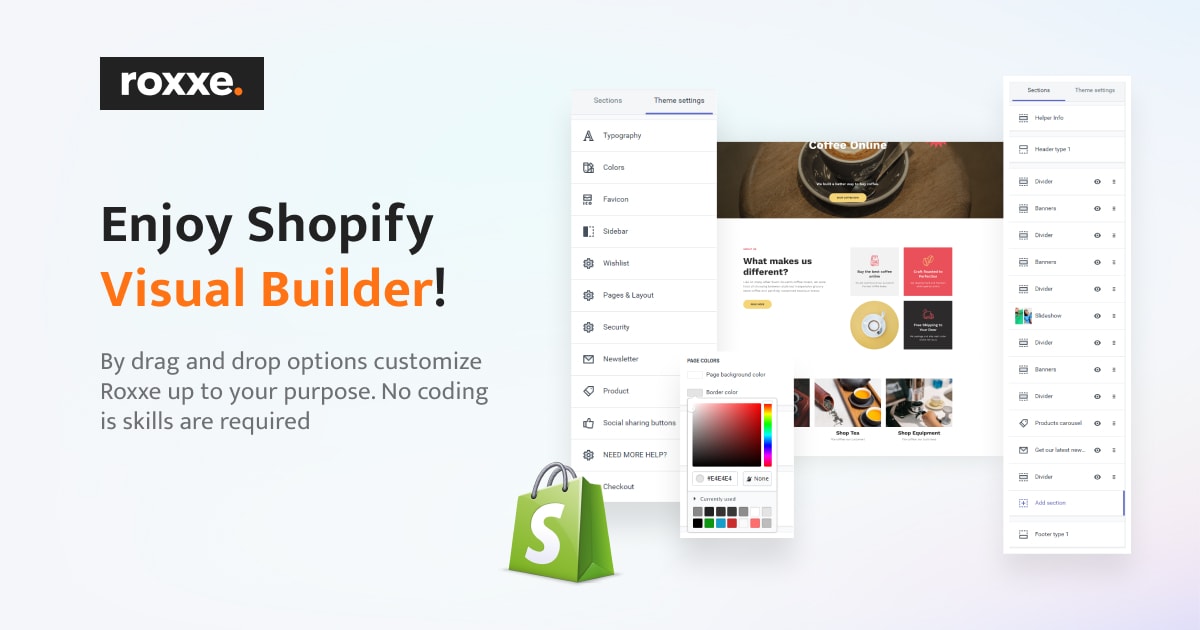 These sections can be reordered on the basis of your business needs. As a matter of fact, more than 70 homepages that are already built are included with the purchase, and thus you do not have to worry about the designing-related work. 
Roxxe has more than 70+ layouts that are ready-made and pre-designed sections that can be combined and rearranged on the basis of your requirements.
An appropriate demonstration look can be chosen. This looks like something that you would envision a store to look like, as well as customize it right from here.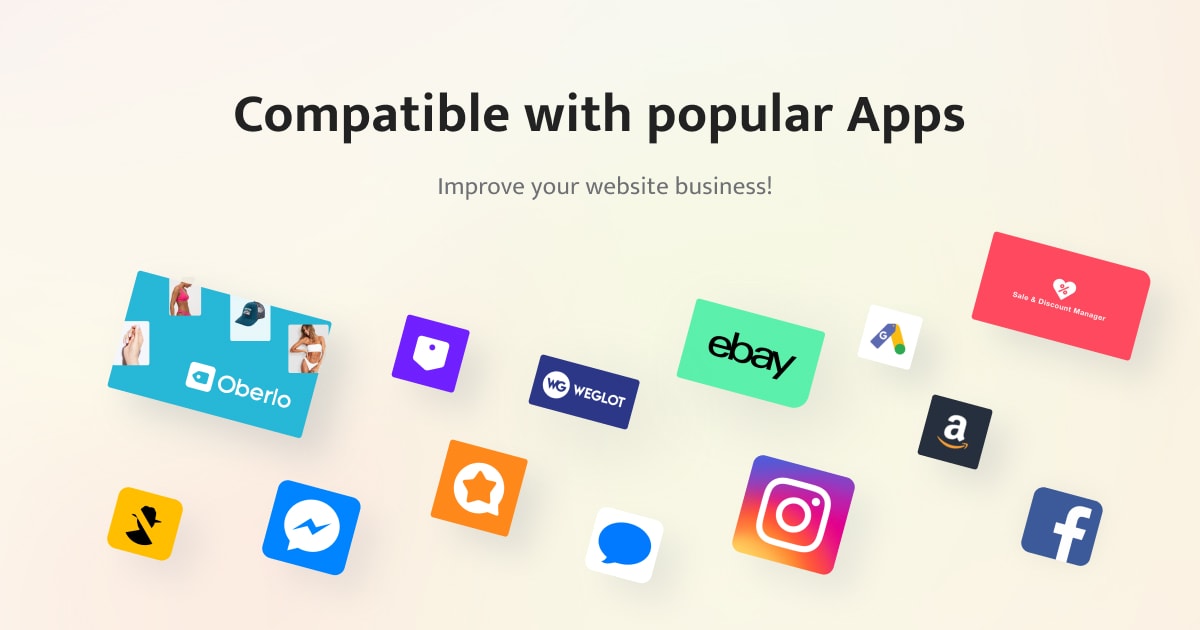 Key Features Of The Roxxe Shopify Theme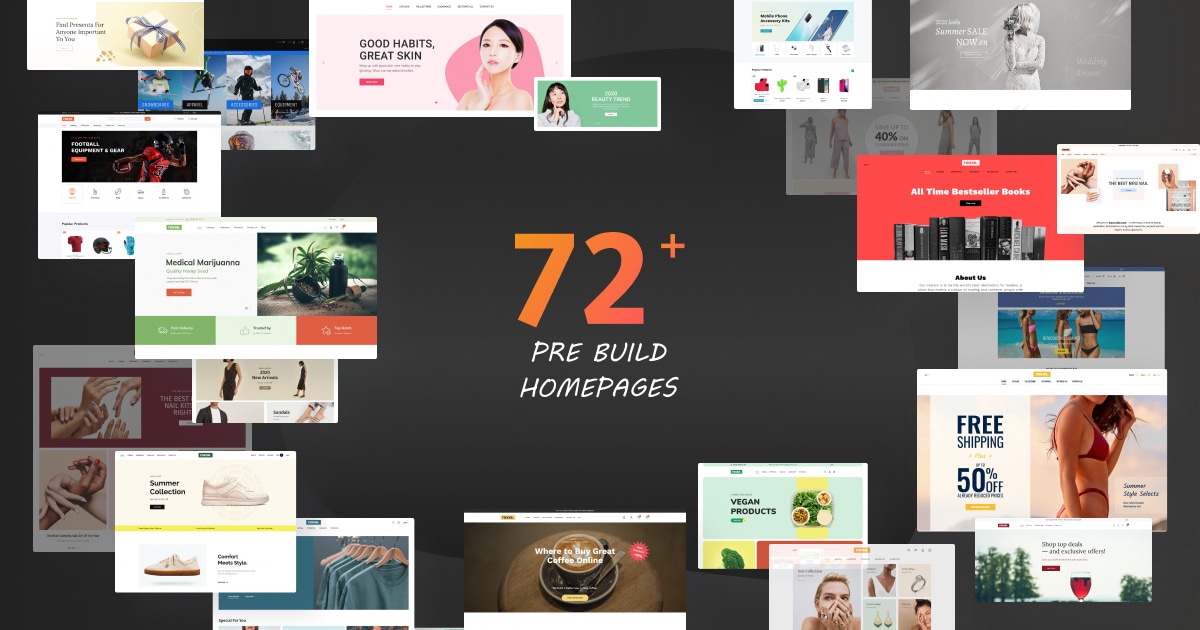 Now that we have covered all the basics let's read about the prime features of Roxxe.
1. Optimize The Header Of Your Website
Roxxe has a robust search module when it comes to navigation. The shoppers get to search the entire site easily.
You can also search for the categories in the content and change the types after the query is defined, making it easier for the shoppers to find what exactly they need. 
It is also possible to display the login as well as registration forms right from the header of your website and also use social networks like Google+ and Facebook for the simplification of the registration process.
The wishlist blocks let the customer create a list of the products they wish with a multi-currency option that is available for meeting the requirements of the global audience.
2. Megamenu
With Roxxe, you can develop intricate drop-down menus with structured categories.
If you are running a store that has a wide array of products, then it should make it super easy for categorizing the items as well as improving the navigation experience of the audience on your website.
3. The Footer Area
Roxxe offers a form for newsletter subscription in the footer area, which makes the growth of your mailing list a lot simpler and faster. You also get the option of including a contact info block as well as the options for social sharing.
4. Quick Import Of Demos
As mentioned earlier, Roxxe has more than 70+ store demos that are predesigned. They can be applied as the base template for the design.
The main idea behind this is that you can produce the website really quickly with one of these demos and then tweak the content just as you want.
The process is a straightforward one where you will have to get the link of the theme demon in the text file in the downloads.
As you follow the link, you can then download the demo and upload it right to Shopify, just like you would with other themes.
5. QuickView
The product details can be reviewed by the customers from the lightbox popup without even leaving the shopping page they are currently on.
These product pages come with social sharing as well as the review gets displayed in either grid or listicle format. The pages are speed-optimized for each and every browser.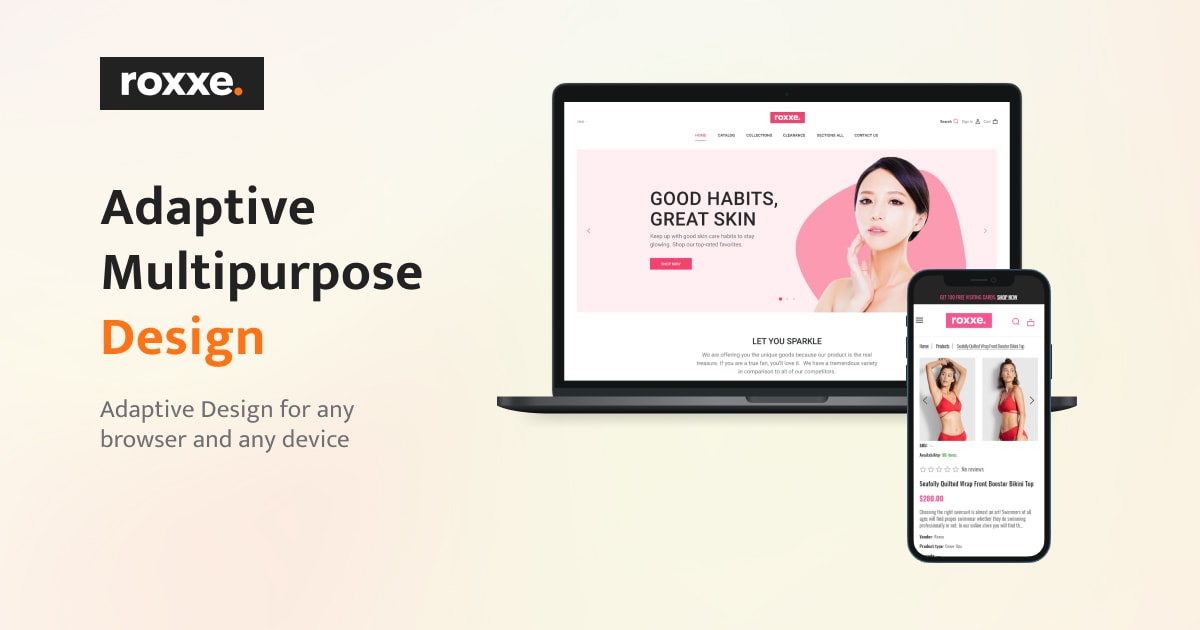 Ease Of Use Of The Roxxe Shopify Theme
This very well-documented theme comes with a plethora of instructions that are easy to follow. Its package comprises details about how you can install it as well as configure the templates.
You need to begin with downloading the files that you are given as well as open its default skin which is located right in the theme ZIP.
Then it needs to be uploaded to Shopify and then install your default theme or other store demos that you have downloaded with the links provided.
With the installed theme, you can choose the section you wish to edit through Theme → Customize. You can also customize the sidebar, wishlist, layout, pages, favicon, colors, typography, and a lot more right from here. It also offers layout tools that are easy to use for the purpose of banner creation.
Quick Links
FAQs | Roxxe Review
👉 Which Browsers Are Roxxe Theme Compatible With?
Roxxe Theme is compatible with almost all the significant browsers like Edge, Chrome, Opera, Safari, and Firefox.
👍 Is Roxxe Theme Worth A Try?
The theme definitely deserves a try owing to the incredible loading speed, a plethora of integration options, and amazing customization options.
🙋‍♀️ Which Integrations Are Offered By Roxxe?
Roxxe lets you integrate seamlessly with various platforms like Growave, Klaviyo, Trust Hero, Floating Buttons By Floatton, and Hura FB Messenger.
Wrapping It Up | Roxxe Review 2023
There are a plethora of premium and responsive themes on Shopify that the users can choose from. It could be really challenging to find the one that can work right for you.
Roxxe is the all-in-one multi-purpose theme that has the potential of appealing to different niches and comes with a plethora of templates that are pre-designed. This thus makes modifying the theme that suits your store, irrespective of what you are selling. 
With this wide array of additional integrations and features, Roxxe is no less than robust, and that too at the price less than $60.