Small business owners and startups are always on the lookout for ways to promote their products or services.
With so many budding companies emerging, it's no wonder many of them are making a shift online to partner up with like-minded parties to help them grow.
To understand how to attract and retain affiliates to endorse your product and measure the SaaS affiliate marketing success, you must grasp the basics (and the peculiarities) of affiliate programs.
To learn more on the matter, continue reading this affiliate marketing guide – we'll reveal the top ways to lock in the best affiliates for your startup.
Partner Up With Allies for Your Business
It's always easier to have another business party to rely on to raise brand awareness, reach broader audiences, and achieve affiliate marketing success for SaaS.
Look for like-minded people using affiliate directories, or you can even dust off your mailing list and reach out to your existing customer base.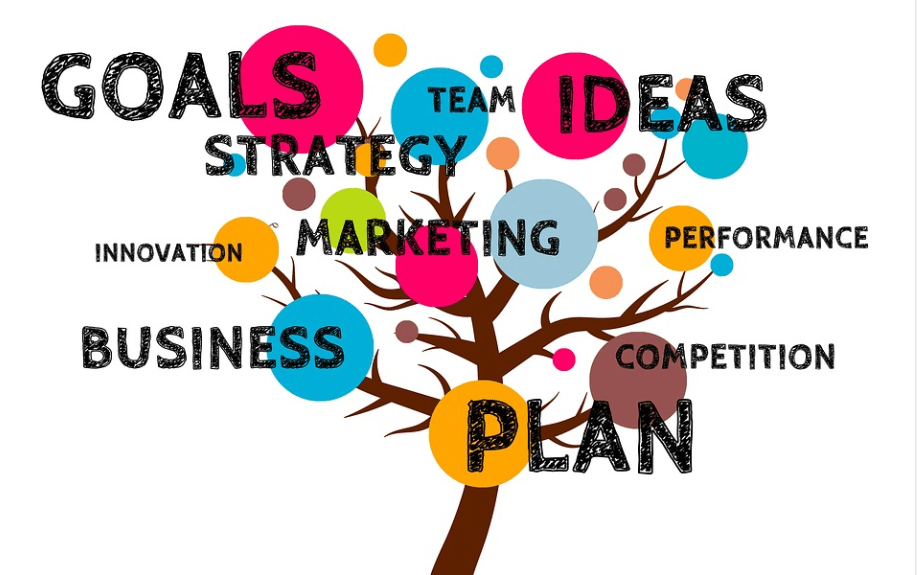 P.C: PIXABAY
A loyal customer with industry connections can make an excellent marketer and promote affiliate program products to massive audiences in different niches.
Now, market penetration is no easy task – especially if you're exploring the business landscape for the first time. However, there are a few ways to find good affiliates for your startup.
Before You Start…
Having your goals and expectations outlined is important for your business as it keeps you focused and aiming high.
Before partnering up with an affiliate, ask yourself the following:
How many affiliates do I need?

How much traffic is enough?

How will I maintain affiliate productivity? (

Tip: You can use an affiliate tracking platform like

Trackdesk

)

What is my target revenue goal in total?
Once you've figured everything out, check out our guide to affiliate marketing below:
1: Find Relevant Affiliates
Research is key to any feat, and affiliate marketing is no exception. Before you stock up on business partners for your startup, make sure you filter your business's needs and reach out to relevant affiliates only.
For instance, if your startup is in the IT industry, reaching out to a beauty blogger is a bad idea since they won't have the credibility to appeal to the IT audience. Finding relevant affiliates is key to your success.
2: Don't Shy Away From Contact
Reaching out to relevant affiliates can be the next big step that locks in a particular marketer. You can use an email follow-up to reach out and familiarise prospective affiliates with your business proposal. 
Or, you can use the checkout page of your business to introduce customers to the goal of your affiliate program.
3: Offer Affiliate Support
After you've secured an affiliate(s), you can go the extra mile to stay in touch with them and offer support if they need advice.
Chats, messaging platforms, or any other form of communication will allow affiliates to contact you promptly. That way, you'll seem more trustworthy and eager to help, which will make them want to continue doing business with you.
4: Reward Your Affiliates
While an affiliate may genuinely enjoy your product or service, that doesn't negate the fact they're in it for profit. Just as you are looking to generate revenue, so are the affiliates, so rewarding them properly can go a long way for both parties.
We suggest you:
Stay on top of your highest-grossing affiliates, and those that bring in less traffic, i.e. sales (You can measure the success of your SaaS and see the affiliates' performance levels)

Outline and distribute stat insights to let affiliates in on their performance (you can see which affiliate marketing KPIs are most prominent, and which ones need tweaking).
5: Showcase Your Success Story
You can help your startup reach more affiliates by sharing your story with the world – you never know where your most lucrative affiliate may reside!
Use trending social media platforms and satisfied customer reviews to share your success. A "from zero to hero" story is an excellent hook for audiences.
6: Boost Affiliate Sign-Up With Incentives
A good affiliate program works both ways – you get something from your affiliate, and they get something from you (the "something" being a discount, a gift voucher, or any other perk).
Make sure to maintain a good affiliate relationship and pay their commissions regularly; otherwise, you risk a withdrawal.
7: Your Mailing List Might Hold Your Next Affiliate
E-mail marketing is alive and well, even in today's advanced digital age. Reach out to your client base, tell your story, state the benefits of your affiliate program, and wait for a callback – it might just pay off.
If you're a startup without a substantial client base, you can always reach out to acquaintances and friends – some are sure to step up.
Quick Links:
Conclusion: Secure Affiliates For Your Startup
Growing a business in a thriving market is always a challenge, but a beatable one when you have capable affiliates on your side.
So, choose marketers based on their performance and industry knowledge, rewarding them when they excel to keep them motivated.
If done the right way, affiliate marketing is the stepping stone to a prosperous business and can even help you establish yourself within the niche!