In this post, we have featured The Smart Crowd Review 2022.
Are you looking for freelancing opportunities?
Do you wish to work from home and make a good income?
Lionbridge Smart Crowd provides various work from home activities to people worldwide. 
They offer flexible working hours and have been in business for more than 20 years now. They have clients from various domains belonging to many huge companies. 
If you are in search of a good freelance job or maybe a nice work from the home offers you are in the right place.
I have been working with Virtual Bee, now known as the Smart Crowd for quite some time now hence, taking some time off to write this detailed Smart Crowd review for you. 
I would be covering everything on the Smart Crowd including its working, pros and cons, and alternatives.
Let's get started.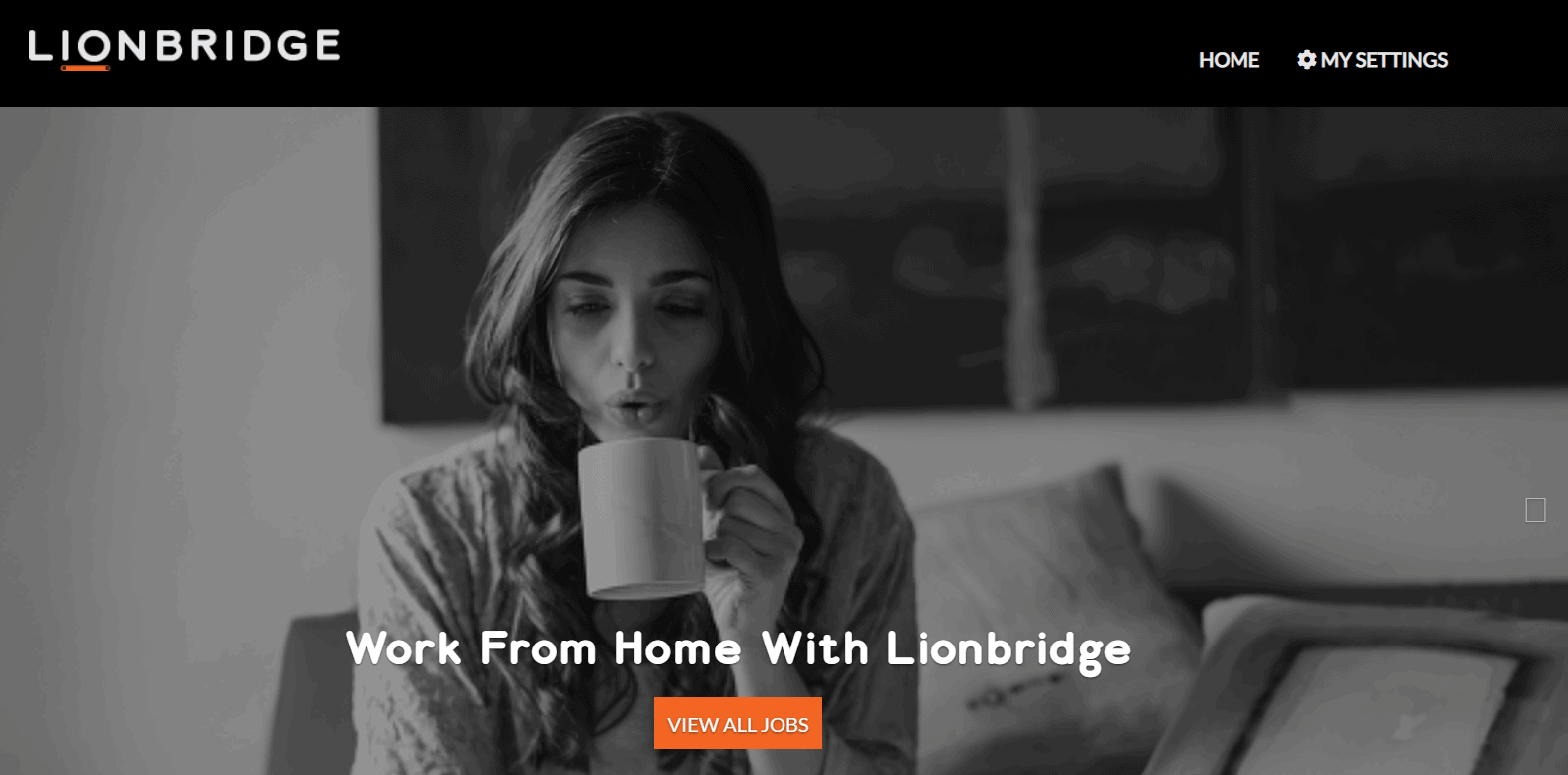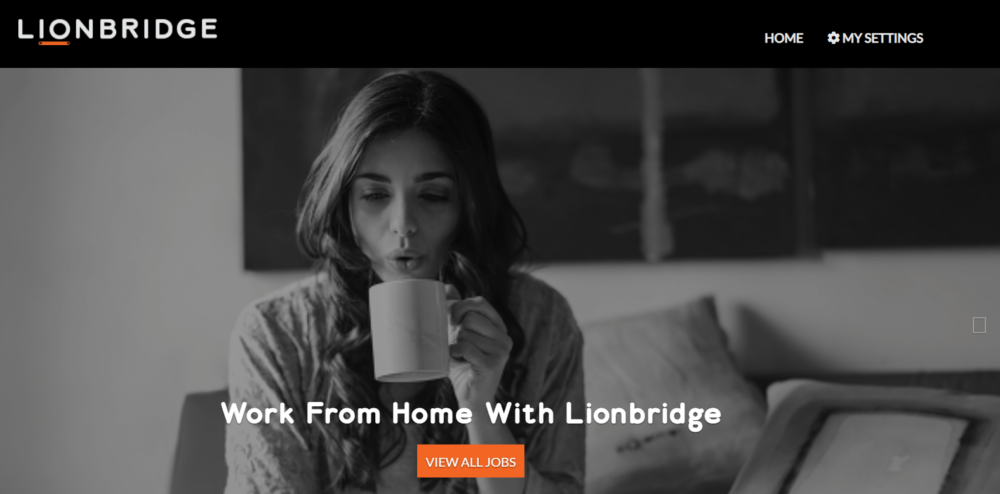 What Is the Lionbridge Smart Crowd?
Lionbridge Technologies is an American-based company founded in 1996. It has various divisions and one of them is the Lionbridge Smart Crowd.
The Smart Crowd was formerly known as Virtual Bee. This division hires freelancers for work from home job opportunities and helps them make money online.
Since it has been around for more than 20 years, Lionbridge Smart Crowd is a community of more than 1 million workers who have served many of their well-known clients. 
Lionbridge Smart Crowd hires people from all around the globe and offers them various freelancing opportunities.
People from various backgrounds and diversities work with the Smart Crowd and take advantage of all the great opportunities offered by them.
Many things offered by Lionbridge Smart Crowd are listed below: 
They offer great work flexibility so that the users can fit the freelance work in their normal daily schedule and also continue to work with their normal life and other jobs.
They have a nice engagement policy for their employees and keep them engaged in a great work environment. They have a  great community and are connected with each other and with their community partners.
Diversity and Opportunity-
A  wide range of people from all over the globe can make great use of this platform. People from all backgrounds are welcome to work together here and are offered equal opportunities.
Fair Pay and Fair Treatment-
The Lionbridge team traits all their employees fairly with respect and make sure that none of them is ill-treated. They also ensure that all of them get fair pay according to the job that they have done.
Excellence and Integrity-

 
They make sure that they value excellence and hire smart and capable people to work with them.
Lionbridge Smart Crowd provides great support to all the members working with them.
Lionbridge Smart Crowd acts as a bridge between clients who want to grow and customers who want to earn money while working from home.


Though the pay is not more for normal jobs, the skilled positions do pay well. The main motto here is to provide freelancing opportunities to hire independent contractors through crowdsourcing while providing quality work to clients.
You can easily sit back at home, relax, and choose your preferred time to work and earn money. This promotes peace of mind in the users and offers a nice opportunity to earn money while working from home.
Is Lionbridge Smart Crowd Legit?
Earning money while comfortably sitting at your own place through online jobs does sound to be more suspicious and doubtful for everyone.
Every now and then you also might have come across many fraud sites that claim to provide you online earning opportunities. These scam sites also seem to demand to join fees from you in the beginning and then tend to scam you after extorting money from you. 
Before researching Lionbridge job, I am sure you must have your doubts about it too. Now that you are here I would like to tell you whether or not Lionbridge is a scam.
You must have come across many people who have given negative comments about Lionbridge in Lionbridge's review and many who have said positively about it. 
Like every other job offering site, Lionbridge also has its own shares of strong and weak points but it surely is not a scam.
Lionbridge has been around for more than 20 years now and over the years it has built a strong reputation in the world. It was previously known as Virtual Bee.
So, the answer to your question about Lionbridge being a scam completely depends on the way you define a scam. If you are looking for some continuously paying job then Lionbridge might sound like a scam at first because the work is not always continuous. 
Lionbridge Technologies is a public trade company according to the Nasdaq having annual revenue of nearly about half a billion dollars.
They are also known as the largest language service providers worldwide and have been named as one of the most trustworthy companies by Forbes which is enough to clear the doubt of it being a scam.
So, I would definitely try to believe that Lionbridge is not a scam regardless of the negative reviews from people.
How Does Smart Crowd Work?
The Lionbridge Smart crowd is a huge community of more than 10000 people from across the world. They outsource small jobs or tasks worldwide to get them done more quickly and efficiently. Their method of crowdsourcing is also a very cost-effective method.
After finishing the sign-in procedure and after completing the evaluation, you will begin receiving some jobs that are related to you and can be completed in accordance with your talents.
Let us take an example of the same. If a client wants a translator for a translation service from the Smart crowd and you are qualified and capable of getting the job done then you might get this job as a " task".


While if someone else is good at correcting then he would get that job and some other person might get the job of proofreading and so on.
Though the jobs are not consistent the Smart Crowd does help people from anywhere in the world, get some small jobs according to their requirements and earn money from the comfort of their houses.
They also provide all the clients with effective employees who are well-versed in completing any given task efficiently and cost-effectively.
How Much Does It Cost to Join?
You do not have to pay anything to join Smart Crowd. The initial signup is free of cost and can be done very easily. Let us take a look into how to join the Smart Crowd and also how to start working for it.
The initial sign-up for the Smart Crowd is very simple and easy. You would have to just fill up some basic details about yourself like your name, email address, and other required details.
After filling up your details you would receive a confirmation mail on your email. It usually takes 5 to 10 minutes to receive the confirmation mail and once you have received it you are good to go!
The Next step would be agreeing to the terms and conditions of the Smart crowd. After accepting the terms and conditions you would be asked to fill in more details about yourself.
After filling in all the details now it is time for some placement evaluations. These evaluations have to be done before starting to receive any tasks and based on them you start receiving your tasks.
NOTE: You are allowed to take each evaluation only one time so be careful and patient while taking the evaluation, do not rush into it.
Type of Jobs and Placement Evaluations
The placement evaluations help the Smart Crowd to evaluate your area of expertise and help you get the relevant jobs. These jobs are from various domains and provide many opportunities based on your evaluations. Some of the jobs are listed below:
Though the jobs are not limited to these domains, many jobs offered do belong to this list.
The relevant skills required to perform the jobs are:
Data analysis

Translation services

Proofreading

Content writing, etc.
If you are well-versed with these skills I am sure you would definitely find suitable jobs for yourself.
How Much Can You Earn From Smart Crowd?
Earning through the Smart crowd is completely dependent on the job you do. Hence the total earnings depend on the number of jobs performed by you.
The more jobs you do, the more money you make. But The Smart crowd does not provide any job guarantee for you. 
There might be days that you have many tasks at hand and there might also be times when you go for weeks without any tasks.
The availability of jobs for you completely depends on your talents, area of expertise, and also the availability of jobs near your place.   
Jobs like typing, data entry, data analysis are usually available in abundance and consist of data cleansing, categorization, metadata tagging, etc. translation jobs are also very easy to find. You can work as a translator or an interpreter.
Some more jobs high in demand are gaming, testing apps, website making, digital marketing, etc. you can also easily find jobs for a search engine optimizer, video maker, social media handler, social media marketer, and many more.
So if you focus on these trending skills and develop your capabilities according to them then you definitely will get relevant jobs and would earn money online. There are some jobs that pay less while others pay more.
Small jobs like typing or data entry won't pay you very well. You can't expect high pay through these jobs but you can expect somewhere around $4 to $6 for completing the jobs on time.
Translating or interpreting jobs can be considered as high paying because you can expect a pay as high as $35 per job to complete a specific job. 
So, on average, the payment through the Smart Crowd can be said to be around $3 to $35 and a normal person could earn anywhere between $3 to $10 depending on the type of job he or she does and also the presence of jobs for that individual.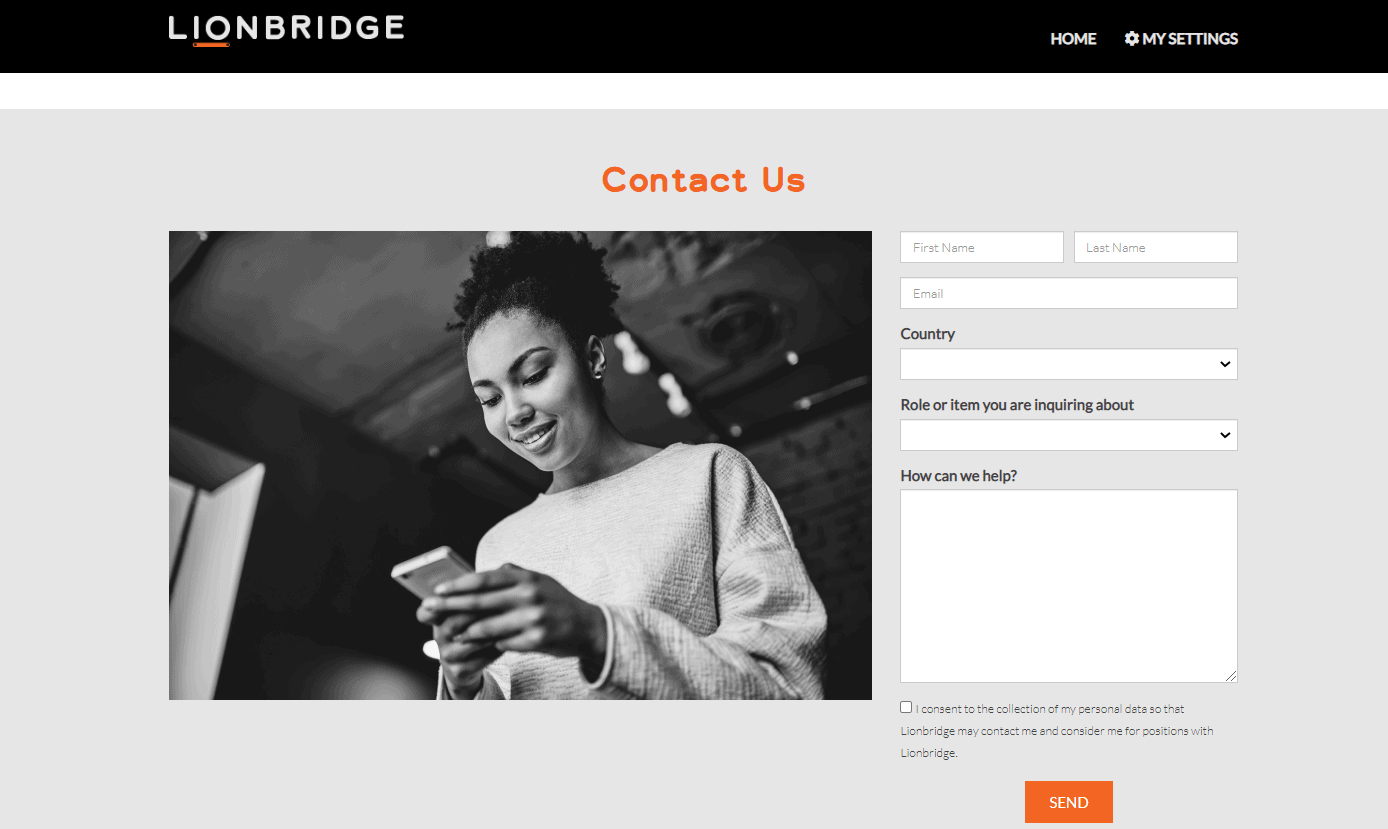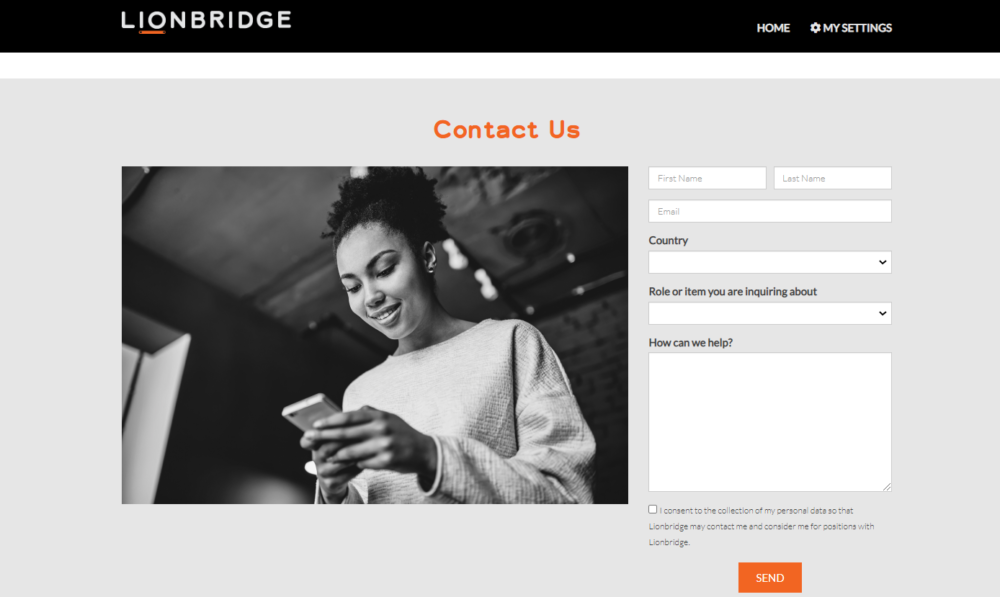 Smart Crowd Pros and Cons at Smart Crowd Review
The Lionbridge SmartCrowd also has its own strong and weak points. Like every other tool present, they also excel in some areas and lag behind in others. Taking a look at the pros and cons will give you a better understanding of the Smart Crowd.
Smart Crowd Pros
It's time to disclose the things that I really liked about the Smart Crowd.
The best thing about the Smart crowd is that it is completely free and very easy to use. The initial signup is also free of cost.

You don't have to give any commitment to the working hours and you can easily have flexible hours of work. 

You can complete as many jobs as you want according to your comfort and timings. There is no limit to the number of jobs you can do in a month or week.

You also have a wide range of jobs to choose from depending on your choice of skill. So if you have more skills you have many more job opportunities.

Since Lionbridge has been around for more than 20 years now it has built up a nice reputation and is reliable.
Smart Crowd Cons
Like every other tool, the Smart Crowd also has some drawbacks. Let us take a look at the cons of the Smart crowd.
The opportunities present are not consistent and the work can also be said to be unreliable. You cannot completely depend on the Smart Crowd for all your income.

Though it allows you to earn money, the total income generated through the Smart Crowd is very less compared to many other freelancing opportunities.
You might definitely come across high-paying jobs but as consistency is not guaranteed you do not have a lot of scope for generating a steady passive income.
Should You Work For SmartCrowd?
After having worked for a Smart crowd and also reading the reviews of it from many other people, I would like to say that working for a Smart crowd is something worth giving a try.
The signup is free and easy, you would just need 10 minutes to get started and the opportunities present are also great and you don't even have a limit to the number of jobs that you can take up during a month. 
With the enormous amount of opportunities, the Smart crowd also helps you to generate some extra income. If you are looking for some online jobs or small work from home tasks that pay you well, then you should try working for Smart Crowd.
If you are in search of freelance work, the Smart Crowd has opportunities for you even if you are a fresher in the freelance world or a pro freelancer.
You should try working for the Smart crowd for a few days as they do not demand any type of commitment and you get to work according to your comfort.
Smart Crowd Alternatives | Smart Crowd Review
There are also some alternatives to Smart Crowd preset in the market. You could always explore more opportunities and choose from the best ones. Let us now have a look at some of the alternatives for the Smart Crowd at Smart Crowd Review.
1. Surveyjunkie.com
This site pays you for doing online surveys. You get paid for each survey done and it is also a great alternative to the Smart Crowd.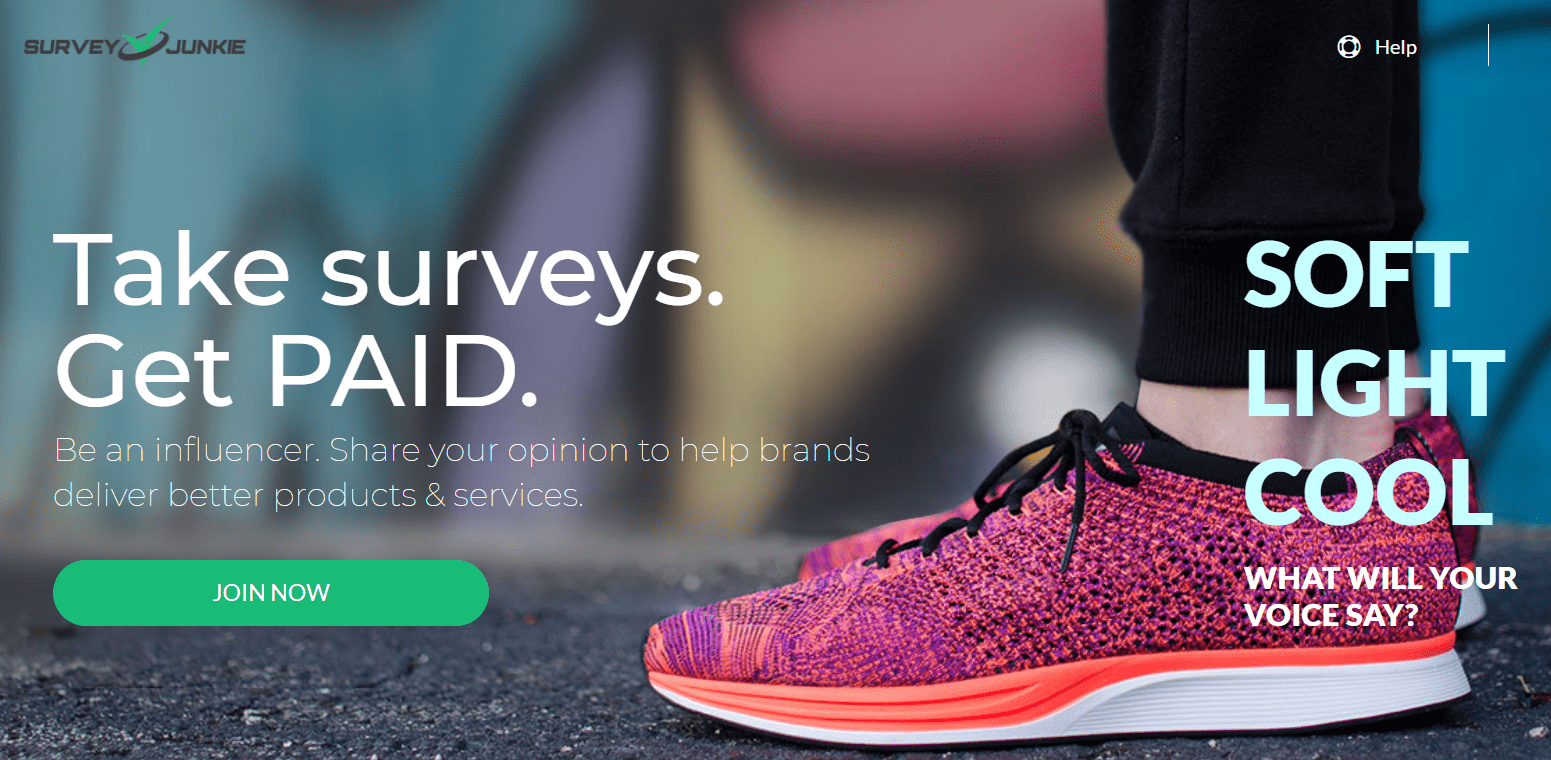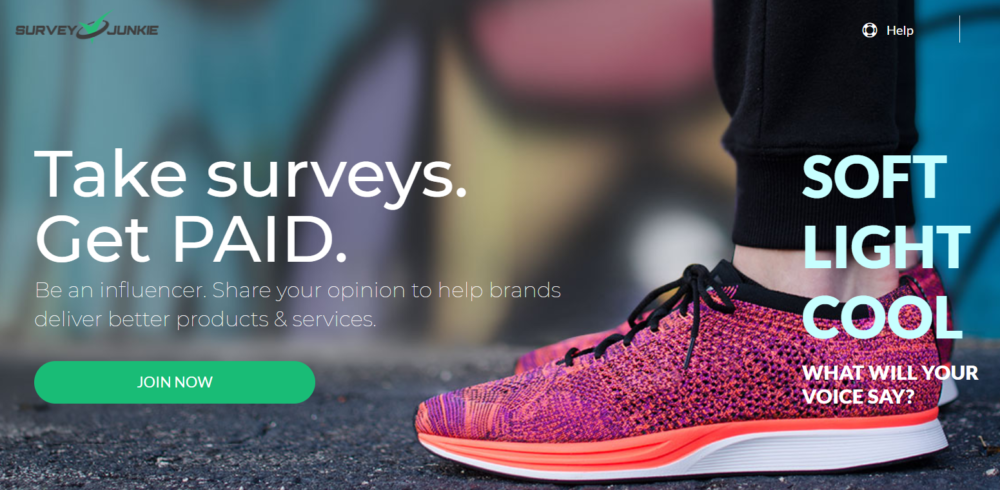 2. Swagbucks
Swagbucks is also a very nice way of earning money online. It is used by many people to earn some extra income. Swagbucks will even pay you for every video watched by you through their Swagbucks search engine.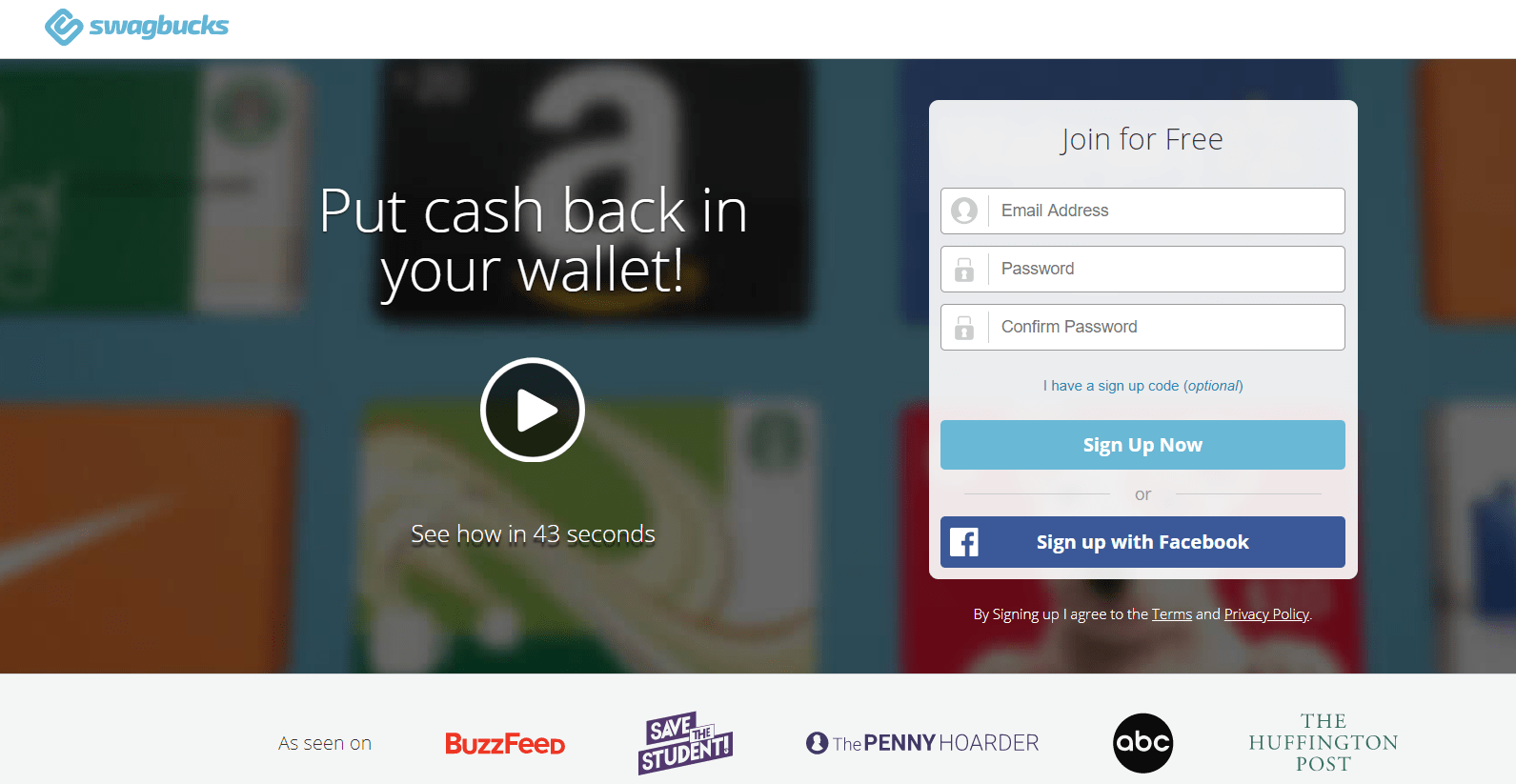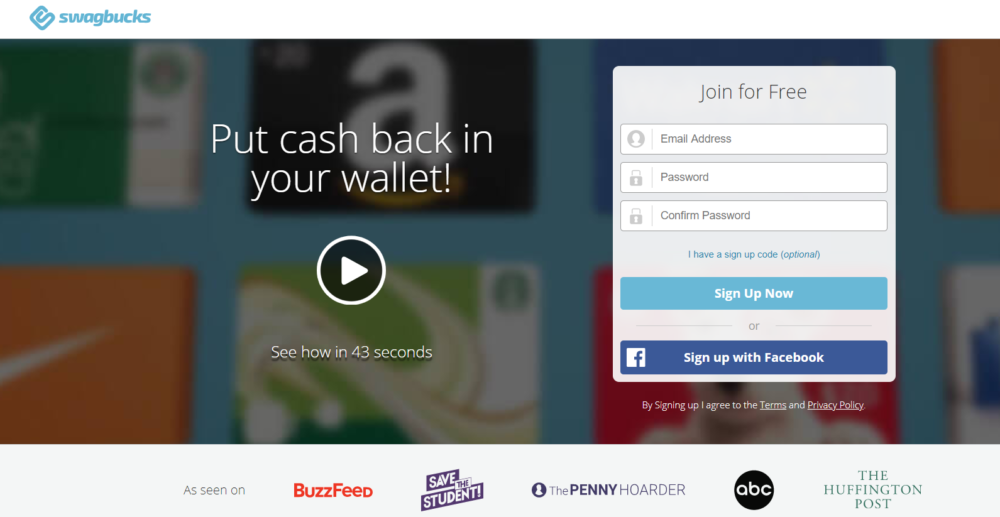 3. Online Business
Starting your own online business also helps you make more money than you can think of. Though the money would not start coming directly and you would have to make the initial investment. Once you get a hold of it I am sure there is no stopping you.
4. Affiliate Marketing
Affiliate marketing is also a very popular way of making money and is being used by people all around the world. It can be said to be the best way to earn money online.
5. Mindswarms
Mindwarms is one of the best places to earn money online. They also offer you as high as $50 per review for each review video that you submit.


FAQs | Smart Crowd Review
🙇‍♀️ Is the Smart Crowd legit?
Yes, the Lionbridge Smart Crowd is legit and not a scam company.
👉 How much can you make with the Smart Crowd?
Though the jobs are not consistent and the pay depends on your skills and number of jobs you do, you can make $3 to $10 per job with the Smart crowd.
🤔 Has anyone worked for Lionbridge?
Yes, Lionbridge is a huge company and has been around for more than 20 years now. It has more than 10,000 freelancers working with them.
👍 Does the Clickworker actually work?
Yes, Clickworker also works but the Smart Crowd is a bit better than the Clickworker.
Conclusion | Smart Crowd Review
Now that you have reached the end of this Smart Crowd Review, I would first like to thank you for reading it thoroughly. I hope you now know everything about the Smart Crowd.
I would like to recommend the Smart Crowd for you as it is a great place to get started and also the initial signing-in is completely free.
In case you wish to opt for other options then alternatives to the Smart Crowd are also mentioned above but the Lionbridge Smart crowd is definitely worth giving a try.