Lead generation today is an overlooked but important part of online business that can significantly boost the companies' online outreach. Check out Snovio review detailed guide in the below section.
Many brands and businesses around the world require lead generation services and strategies to acquire more leads and sources to increase their online sales and profits.
In this quick post, I'm going to brief you about "one of its kind" lead generation service that has recently gained widespread popularity. This service is called Snov.io!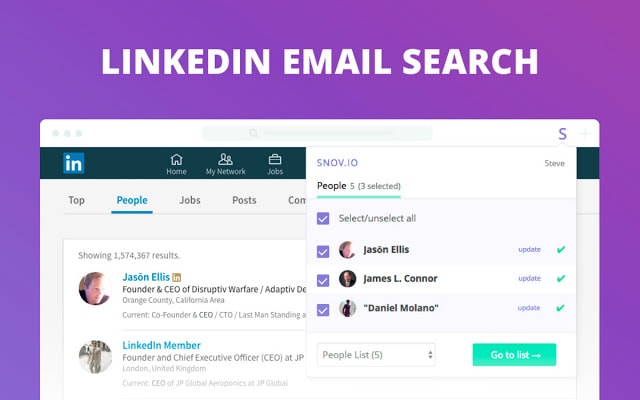 What is Snovio? 
Launched in May 2017, Snov.io is an all-in-one platform that lets you take full control over your lead generation process, reach out to the prospects you need, and bring your idea directly to their inbox.
With it, you can search for email addresses along with names and job positions by various domains, professional social profiles, company websites, and search results.
The toolset also allows verifying and filtering out invalid email addresses, creating complex email drip campaigns with triggers and auto follow-up messages, and tracking their performance.
Snov.io Highlight features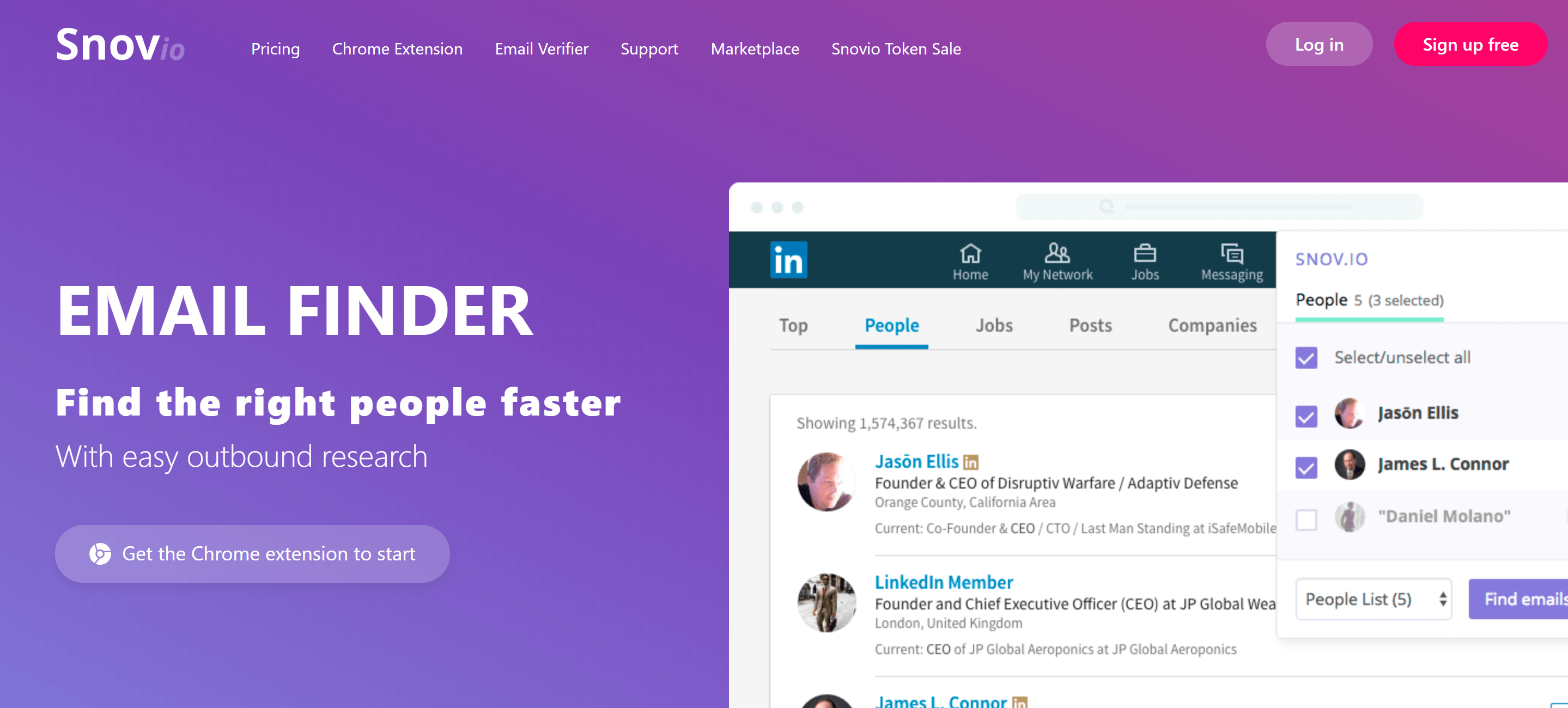 Snov.io is a powerful model of lead generation with services comprising of a large number of contributors that can effectively and efficiently solve the problems of lead generation, outbound research and more. As mentioned above, it is a decentralized model.
Snov.io offers various powerful tools that can effectively solve problems of lead generation, outbound research, and more. Some of its tools include:
Email Finder
Domain Search:

Get quick and instant access to numerous useful email addresses, names, and job positions from various domains. You can search up to 20,000 domains at a time.

Company Profile Search:

Find company email addresses that fit your targeting by specific filters, such as company name, industry, location, etc., and get the needed contacts!

Social URL Search:

Upload a list of links to professional social profiles (e.g., on LinkedIn or Twitter) and get emails of the provided prospects. 

Emails From Names:

Find emails by uploading the list of people's first name, last name, and domain of their company. 

Extension Search:

Launch Snov.io's Email Finder Chrome extension on company websites, search result pages, or professional social profiles and save all email addresses connected to them.
Email Drip Campaigns
Send personalized emails with Snov.io's Email Drip Campaigns and automate follow-ups using triggers by tracking link clicks and email opens. This tool also comes with email body and email subject line templates.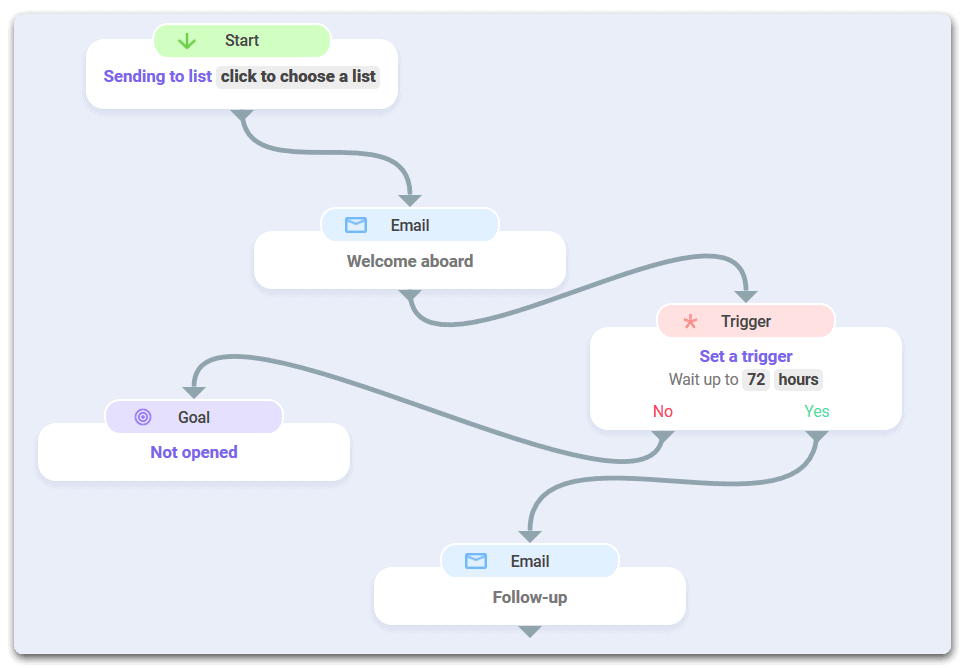 Unlimited Email Tracker 
Track your emails for free by just adding the Chrome extension to your browser. You can also schedule follow-ups and reminders there.
Technology Verifier
Check what CMS, marketing, web frameworks, software, analytics, and e-commerce tools your potential customers are using. 
Integrations
Integrate Snov.io with your platform, favorite CRMs, and more than 2,000 other apps!
How does Snovio work? Read full instruction in snovio review.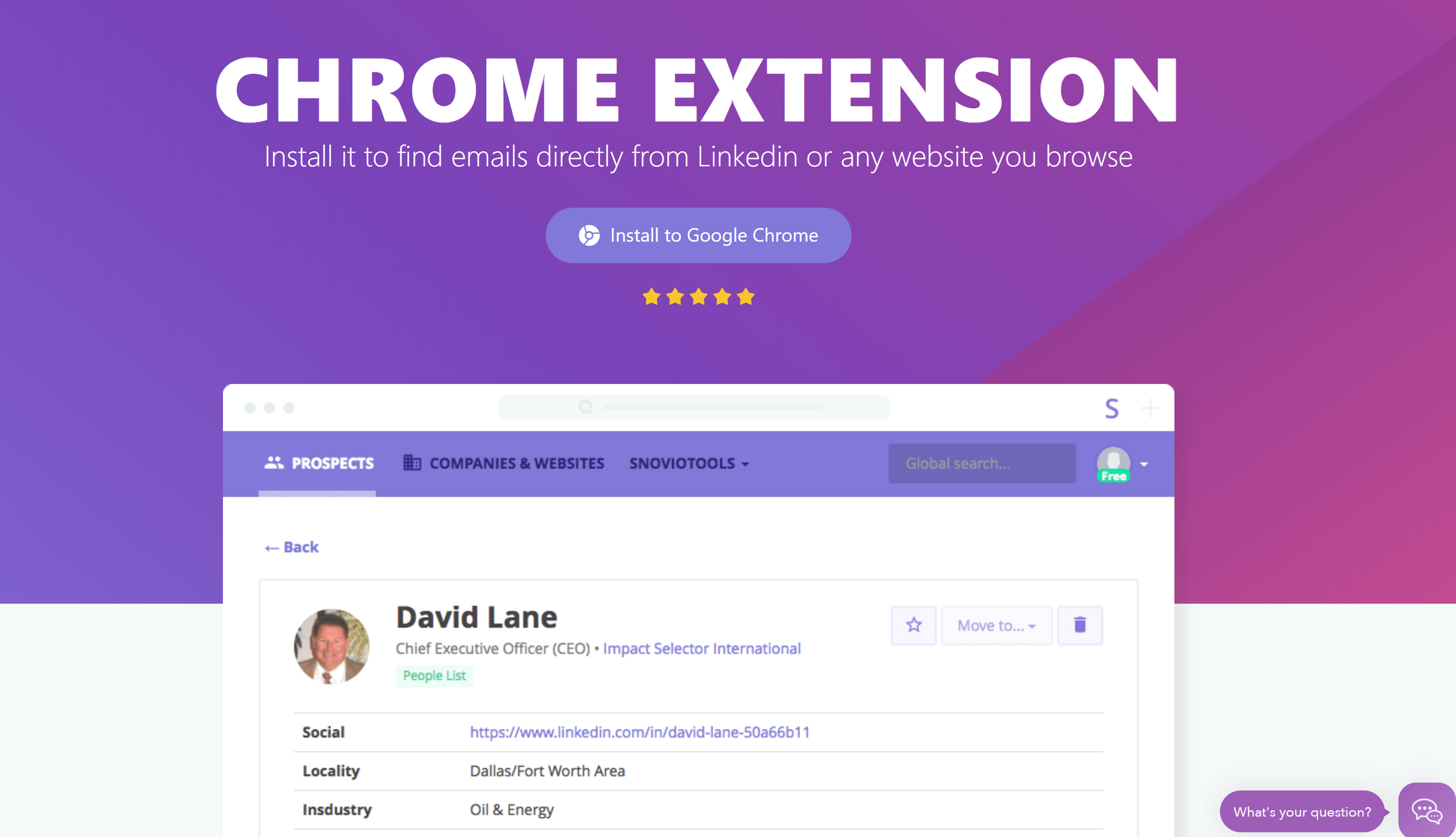 Snovio is one of its kind software that takes advantage of blockchain innovation and incentivised contracting.
Their developers are quickly trying to create a new and massive player in the lead generation market.
Services that are all backed by blockchain technology from Smart contracts to trust scoring and rewards, all of these ensure trust and eliminate errors in fulfilling orders.
Snovio clients can easily and instantly access refreshed databases anywhere and anytime as you require them. You will get prompt notice of leads and stay up to date with the most recent data.
Contributors will be profoundly valued by getting a wage of SNOV tokens by offering your information as a giver. New client information will be refreshed dependably throughout your operations. The dissemination of tokens will likewise be straightforward.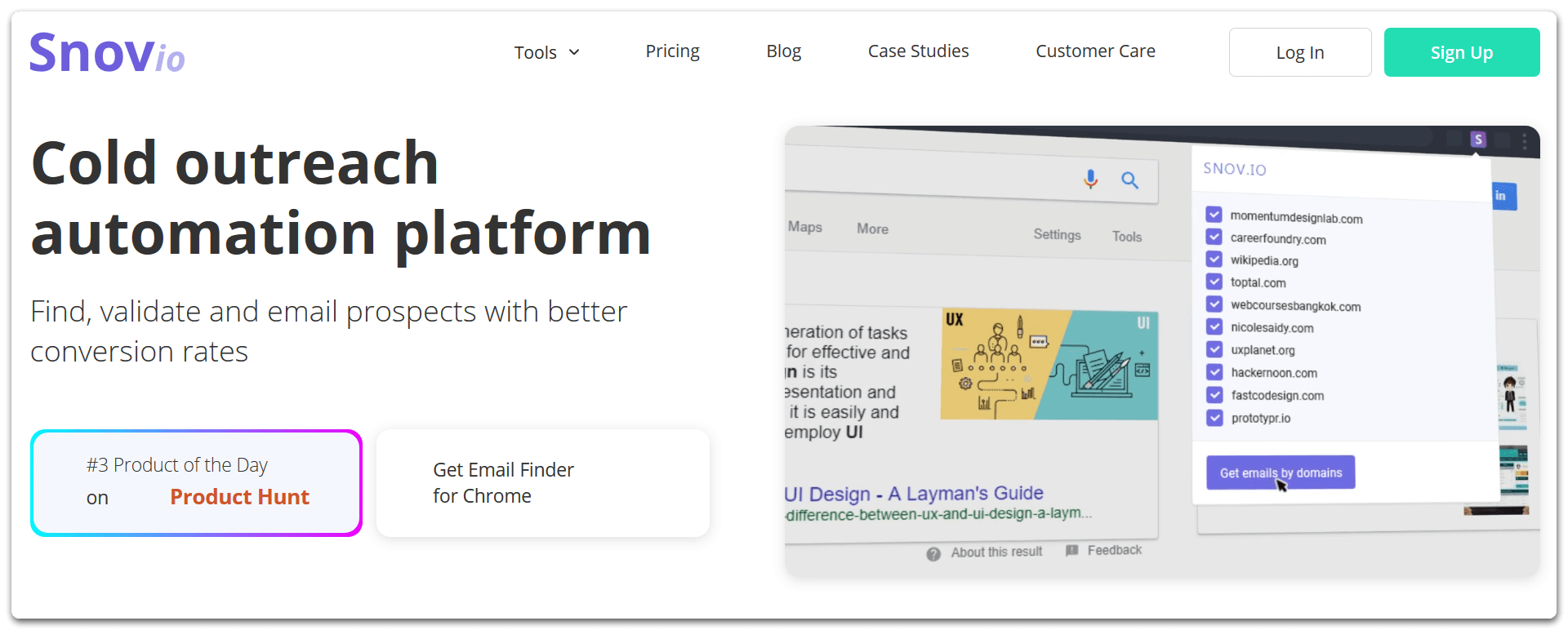 Snovio offers users with SNOV Token that can be used for interior bookkeeping between clients, Snovio's platform, and its patrons. SNOV are ERC20 tokens with Ethereum blockchain. Tokens enable the platform to remunerate clients for including information.
What are Snov.io benefits?
All-in-one platform that helps search for email addresses, track emails in Gmail, create email drip campaigns and analyze results

Multiple email search features with the bulk search options

Email verifier that keeps your email list clean

Robust knowledgebase

A free plan that opens access to all tools

More affordable than any competitor on the market

Full prospect profiles with additional data

Integration with Pipedrive and Zapier that allows seamless email export
Snovio plans & pricing
Snov.io offers users the choice of 4 different monthly plans priced differently according to the features and services they offer. Yearly plans with discounts, as well as the freemium plan, are also available.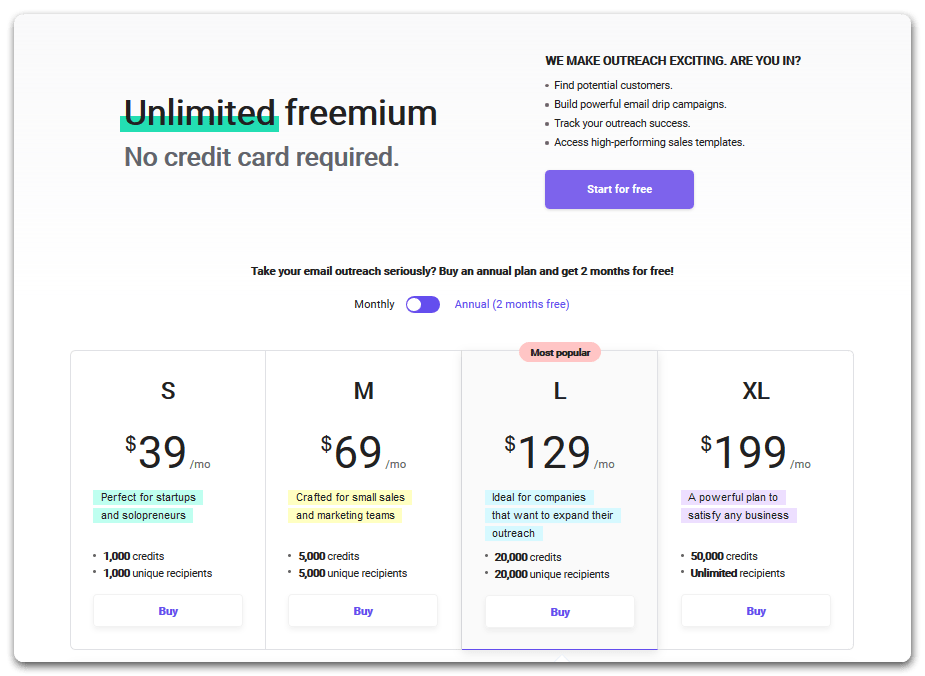 For example, 1 credit is enough for 1 company viewed in the Company Profile Search, 1 email in Emails From Names Search, and 1 prospect found via Social URL Search.
You can sign up for the free plan and cancel anytime. Each plan gives you full access to all tools, extensions, and features on the platform.
Also Read: 
Conclusion: Snovio Review 2022
Snov.io has indeed taken a bold and innovative step in the field of lead generation, as it was the world's first decentralized lead generation service.
It provides you with a useful toolset that can effectively solve the problems of lead generation and outbound research. Its tools help you significantly save time by automating email finding, email verification, and email sending processes. Specifically, its email search features account for better and faster online outreach, thus helping expand your business.
Since Snovio has a freemium account, everyone can give it a try and send triggered emails for free to a list of found prospects.
The overall generation of lead and source is very powerful and effective. You can also send emails for free to a list of prospects you get with the domain search. Altogether, Snovio is the best and only reliable solution for your lead generation worries!
If you like, Snovio review then share your opinion in the comment section and share in social sites.