In this blog, I am going to discuss Stellar Data Recovery For Windows Review 2023.
Over 400 million users use the Windows Operating System.
People who use Windows devices, i.e. Laptop & Desktop commonly for various purposes which includes studying, office work, saving data, playing games, etc.
We mostly ignore saving our important data elsewhere but on our systems as we trust we won't lose it here easily. Although there are chances of losing data.
We can lose our important data for several reasons like Virus Attack, Sudden shut down, Power Fluctuation, While formatting the system, accidentally deleting the files, unplanned system restoration & various other reasons.
Losing your important data is no less than a nightmare. It is scary, isn't it?
Well, Yes we all have been there. So, what is the first thing you do when you lose your important data?
We have found a perfect substitute for a technician for recovering your data.
Here it is, "Stellar Data Recovery Software" for Windows.
It is a data recovery tool for windows by Stellar, Stellar is a Data care corporation that designs and develops several types of data recovery software and tools for different devices and software.
Its tools are used across the globe for personal and professional requirements.
The best part about Stellar Phoenix software is before you make any purchase decision, you can use the "Free Version" to understand it better.
Stellar Data Recovery for Windows Review
Stellar Data Recovery for Windows, or formerly known as Stellar Phoenix Windows Data Recovery Professional is a Data Recovery software for Windows by Stellar Info.
Stellar Data Recovery for Windows helps you recover various types of Data, you can easily recover your important documents, files, photos, videos, etc from your windows device easily at your fingertips.
Without having any technical knowledge.
With Stellar Data Recovery for Windows, you cannot just recover data from the Windows devices but also from hard drives, SSD, USB drives, crashed and unbootable system
And also from, partially burnt or scratched CD/DVD.
It also supports file recovery from NTFS, exFAT, and FAT (FAT16/FAT32) formatted drives.
Aside from Recovering Lost Data, Stellar Recovery for Windows also keeps the track of  Drive Monitor utility monitors storage drive temperature, performance & health. It helps to keep your data safe.
Also, you can download a free version of the software to test and understand.
You can recover data up to 1GB for Free.
Later, You can upgrade to a higher edition as per your choice and requirements, Professional or, Premium from within the software interface.
Key Features of Stellar Data Recovery for Windows
Best Solution for Various Data Recoveries on Windows
Stellar Data Recovery for Windows recovers lost or deleted data such as documents, emails, pictures, videos, audio files, and more without any technical help or support.
Stellar Data Recovery for Windows can deal with a wide range of data loss situations such as file deletion, drive formatting, disk corruption, lost or deleted partition, crashed system, and more at your fingertips.
Stellar Data Recovery Software Offers Deep Scanning of All The Partitions
Stellar Data Recovery for Windows offers 2 types of Scanning:
Quick Scanning

Deep Scanning
In case you won't find your lost files after Quick Scan, you can go for "Deep Scan"
Scanning helps to find and locate the missing partitions on a drive, which might have been lost due to corruption, virus attack, formatting, or accidental deletion.
Once the scanning (Quick & Deep) is complete, all the partitions that are found during the scan process get listed under the partitions section.
It Helps Recover Lost or Deleted Email Files
Stellar Data Recovery for Windows software gets back lost or deleted email data files which includes:
Microsoft Outlook (PST),

Outlook Express (DBX),

Exchange Server (EDB),

Lotus Notes (NSF)
and several other file types.
To restore the lost email files,
You need to select 'Emails' below 'Documents, Folders & Emails' and then the "Select What to Recover" section. Scan your hard drive the software will list all the lost or deleted emails for recovery.
Stellar Data Recovery for Windows Recovers Everything You Need
Stellar Data Recovery for Windows recovered from All Windows Devices & Drives.
This Data Recovery Software restores data from the hard drive and solid-state drive used in laptops and desktops.
This also recovers data lost from several other devices which include, USB hard drives, thumb drives, SD card, Micro SD card, CF card, etc.
Stellar Data Recovery software also supports the recovery of data from FAT, ex-FAT, and NTFS formatted drives and partitions.
It Recovers Data from Crashed Windows System
Windows Operating Systems Crash sometimes due to several reasons like errors in the operating system, software issue or errors in the computer hardware, Power Fluctuation, Voltage issue, Hardware Errors, RAM stores get corrupted unpredictably.
Stellar Data Recovery for Windows software can create bootable media to allow recovery of data from Windows PC that fails to boot, or in case if it crashes due to hardware or software related errors such as BSOD, Boot Sector Corruption, Windows system file damage, Power Failure, Virus Attack, Disk Errors, etc.
Recovers Data from Encrypted Drive
With other recovery software/ recovery tools, it is very difficult to recover data from Encrypted Drives, mostly they do not support recovery from Encrypted Drives.
Encrypted Drives are basic drives that are password protected.
With Stellar Recovery for Windows you can Recover lost and deleted data from any "BitLocker" or "Encrypted Drives"
With Stellar Recovery software, you can recover data from an encrypted hard drive, SSD, or external storage media.
Data recovery from BitLocker encrypted media requires the user to enter the password.
You can also recover files from a BitLocker encrypted disk image file and choose to run a 'Quick' or 'Deep' scan to recover lost data as per your requirement.
Recovers Data From Hard Drives Speedily
Are you wondering, How much time does it take to recover data from a disk using Stellar Data Recovery for Windows?
Well, here is the answer, the data recovery process from disk or any other device is pretty quick.
Stellar Data Recovery for Windows software also recovers files from hard drives that have bad sectors.
You can create an image of an entire hard disk, existing logical partitions in the hard disk, or any other removable media like pen drives, SD Cards, or any type of external hard disks.
Wondering, how to do it? Well it is an easy process
You can specify the "Starting" & "Ending" sectors to create an image of the selected region.
Stellar Data Recovery for Windows has a powerful feature to recover data from scratched, corrupt, or partially burnt optical media (CDs, DVDs, Disks).
Stellar Data Recovery for Windows software recovers data from CDs, DVDs, HD DVDs, and Blu-ray discs, burnt on any system.
This recovery software for windows also maintains original file names and folder structure for the recovered files. Which makes them easy to access.
Preview the Files Before Recovery
Stellar Data recovery software for Windows generates and displays a preview of all the lost or deleted files while scanning a storage media.
It neatly classifies the scanned files in "Tree View", also displays File Type, and Deleted List formats, which makes it very convenient for the user to choose the files to be recovered.
Based on your preference, you can also turn On/Off the "File Preview"
It Helps to Keep your Drive Healthy
The biggest add-on is Drive Monitor utility tracks, of a hard drive to help avoid any data loss due to impending disk failure important key attributes include:
Temperature

Drive Health

 Performance
. It helps to find bad sectors on your drive to evaluate whether it can withstand a routine data recovery process.
You can also find a "Clone Disk" option as well, which allows creating a replica of the drive to avoid permanent data loss situations due to potential failure of the drive.
Why do we Recommend Stellar Data Recovery for Windows?
Stellar Repair for Windows Recovery is one of the best data recovery tools I have come across, It has a record of consistent performance in recovering data.
It has a user base across the globe.
Stellar Data Recovery for Windows is the oldest recovery solutions.
 Stellar info is the first Data Recovery tool provider for Several Devices & Softwares and the most trusted one.
A few of the major reasons why we recommend Stellar Data Recovery for Windows are:
1)  No Technical Assistance Required
You don't need any kind of technical assistance or technical knowledge to use this software.
It has an amazing interface which makes it super easy to use, I have further explained how to install and how to restore your important data using "Stellar Data Recovery for Windows" for FREE
By using this software you can recover your data by following a few simple steps.
2)  Authenticity
We always look out for software/ tools which are trustworthy enough.
At times we install software that ends up being a virus and ends up crashing our system.
Well, if you download the software from authentic "Stellar Info's Website" you won't face any such malware attack or virus attack.
3)  Reliability
Stellar info is the oldest data recovery software/ tool providers across the globe. They have positive reviews on several platforms from all across the globe which makes them reliable.
Stellar info has software for various data recovery issues, it has a clientele across the globe, won several awards, You can easily trust them with your data recovery needs for all kinds of devices and software.
How to Install Stellar Data Recovery for Windows (for FREE)
You can install & use Stellar Data Recovery for Windows at  FREE of cost, before making any purchase decision. Here's how:
Step 1: Download the Zip  file from Stellar Data's site by clicking on "Free Download" & install it in your system using the following steps:
Step 2:  Go to your System's "Downloads folder", you'll see Stellar Data Recovery Tool, Click on it
Step 3: A pop-up window will display once you click on the icon, click on "Run"
Step 4: Once you click on "Run", Another pop-up window will display on the screen to ask you your preferred language. Choose your preferred language.
Step 5: Once you click on "Run", Another pop-up window will display on the screen with a welcome message. Click on "Next"
Step 6: Once you click on "Next" in the above-mentioned window, another window will show up displaying the "License Agreement". Select "I accept the agreement" and click on "Next"
Step 7: Once you accept the license agreement, another window will be shown showing "Destination Location" This will be the storage location for your Stellar Data Recovery for Windows,
If you're okay to save at the default chosen location then click "Next".
In case, if you want to choose any other location =, click on "Browse" and select your desired location and click "Next"
Step 8: Once you decide the destination location, set up the program's shortcut & click on "Next"
Step 9: Once you finish deciding the destination for "shortcut"  location", you'll be asked to choose the additional tasks which include "Create a desktop icon", and "Create Quick Launch icon"
You can choose either of them or both, it's up to you. And click on "Next"
Step 10: Once this window pops up. Click on "Install"
A similar window will display while installation of The Stellar Data Recovery Software
Step 11: Click on "Finish" after clicking on "Launch Stellar Stellar Data Recovery"
Once you finish your installation, a shortcut to the software tool will be displayed on the desktop screen. You can open it and start using it.
Once you click open "Stellar Data Recovery" this is how your window will look like.
Further, I have also explained the process of using this How to restore data from Windows PC using Stellar Repair?
In the free version, you can easily recover data or files only up to 1 GB, which I think is enough to give you the quality, usage, and other ideas about the software.
With the free version, you can recover data which includes, Deleted photographs, Videos, Other Critical files, Recover formatted systems, Recover data from any storage media, Recover data from NTFS, exFAT, FAT (FAT16/FAT32), BitLocker Data Recovery.
Activities you cannot perform on Free Version Includes:
Files from Lost Partition, It will not support unbootable system recovery,
Optical media recovery (CD, DVD, HDDVD, Blu-ray Disc, Cannot Create Disk Image, Cannot monitor Hard Drive Health (SMART) & HDD Cloning, Cannot repair corrupt or Distorted Videos, Cannot Repair Corrupt or Distorted Photos,
Cannot Repair Multiple Videos Simultaneously, Cannot Extract Thumbnails of Images, RAID 0, 5 & 6 Data Recovery
Pricing of Stellar Data Recovery for Windows
You can use "Free Version" for up to 1GB of data recovery only.
Thereafter, there will be time to make the final "Buying Decision"And here are the packages which stellar info offers and specifications mentioned below.
You can choose as per your budget and requirement.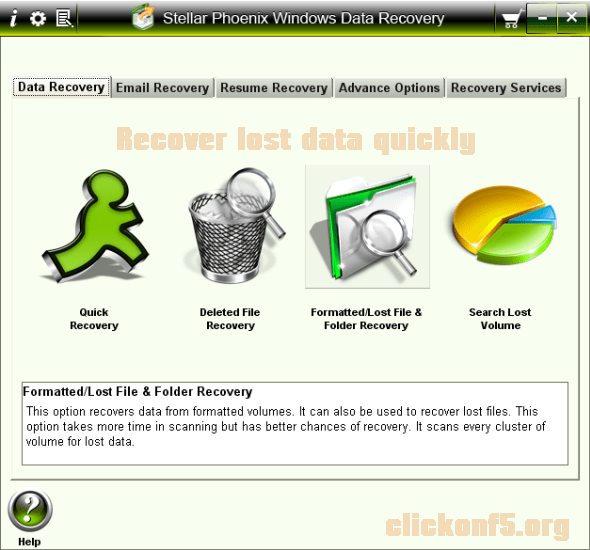 Pros & Cons of Stellar Data Recovery for Windows
✔Pros 
Easy to use, amazing GUI makes it easy to use
Recovers Data
24 Hours Customer Support
 The free version is available before making any final purchase decision
❌Cons
The price is a bit too high
Some Data takes too long to recover, scanning time is quite uncertain
The interface can be improved
Customer Review
Features of Stellar Phoenix Windows Data Recovery
File Recovery Rate
The best showing by this software was when it came to solid-state recovery. Out of the reformatted microSD card, it could recover 2/3rds of the picture files, 3/4ths of the MP3s, and almost all video files and documents. It was able to recover almost all the files from the SSD.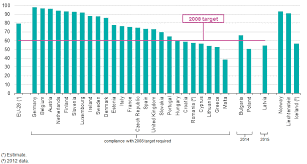 Lost File Recovery
These files are simply those which have no header information available. The type of loss has a number of causes, but irrespective of how it happens, the data will still be there; the computer just does not have a clue on how to locate it.
All the recovery software needs to do is put together the various fragments of the file. Stellar was among just a few other software, which could successfully do this on our SSD. It performed slightly worse on the hard disk but was that only in the case of certain missing video files.
Recovery rates for lost files fell to 69% when tested on the microSD card, but the software was able to recover pictures, documents, and most MP3s. It was able to find some video files as well, but not even half.
Reformatted Drive Recovery
In testing, the software had amazing recovery rates on all storage devices. With the hard disk, it was able to recover 66% of the files; this is among the highest numbers for this test. It recorded a success rate of 68% with the reformatted SSD. But, the best recovery rates were for the MicroSD which was at 78%.
Every recovery rate was among the best for this software, which is why it is among the best solutions for you to consider when you have lost files and have reformatted your drive.
Recovery Speed
The overall process for recovery with this software has been designed very intuitively so that it can guide you right from the beginning to the end.
This includes an uneventful interface, which has a number of buttons that only show up when they are required. There is also a lack of options, which becomes quite evident.
The hidden menus can also be found in certain other software, but not as much as in this. This all results in a very clean interface, which is easy to use and can guide you well through the entire process of recovery.
This software runs on a very powerful engine for recovery and offers some of the best results ever seen. It is built on Stellar's own experiences in the lab.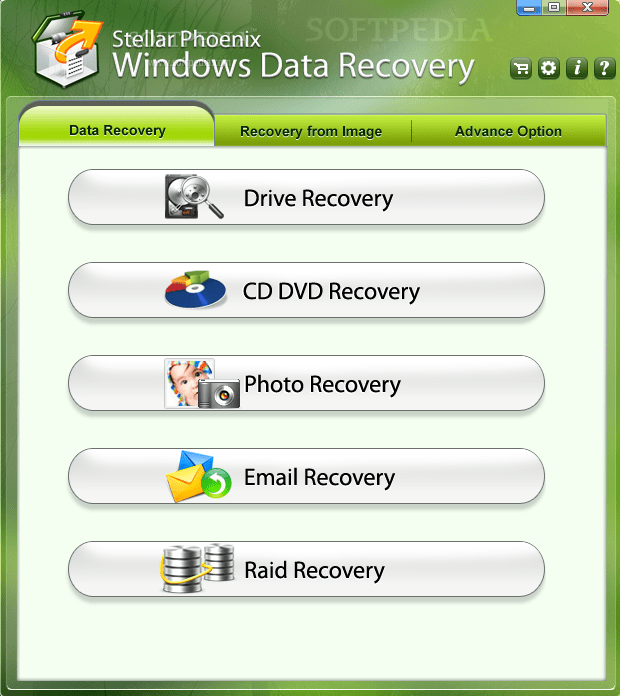 Help and Support at Stellar
The support services offered by the Stellar Phoenix Windows Data Recovery Professional software are located in India. It's a very large part of this global corporation which has a number of offices all around the world.
The global experience in terms of data recovery this corporation has is built into the software and the support works just as well.
Data Recovery comes with a number of support channels including a detailed manual, a live chat feature, a knowledge base, and even lab recovery services, which can help you get back all of the data that you require.
Quick Links:
Conclusion | Stellar Data Recovery For Windows Review 2023 
Stellar Info is one of the most trusted data recovery software/ tools that has been used across the globe for more than two decades now.
Stellar info is 26 years old and has earned a name in the data recovery industry with its service. Has won several awards for the same.
Stellar Data Recovery for Windows software is a "Must Have" software for all Windows users. It is reliable and has an easy to use interface, which makes it super comfortable to use.
Stellar Data Recovery is an important investment that can save you at the time of need.
Because sometimes losing data is no less than losing money. We recommend investing in one.
Because many of us can lose data, it can happen to anyone.
Click Here To Know More About Stellar Phoenix Windows Data Recovery