If you are here because of Tailor Brands vs Wix, you're at the right place.
Tailor Brands and the Wix logo maker are two prominent logo creation products on the market right now.
But how can you decide which logo designer is the best fit for you? In this article, we'll look over each online logo maker and help you determine which is best for your business.
On the surface, the logo makers from Tailor Brands and Wix appear to be extremely similar. They have nearly identical steps and, thanks to their AI (Artificial Intelligence) algorithms, they both do all the heavy lifting for you.
After entering some basic information about your business and brand, you'll be provided with a number of logos to customise, thanks to some clever scripting.
So, let's put them side by side and go over each step together.
Tailor Brands vs Wix Comparison: Tools & Add-ons
Tailor Brands Tools & Add-ons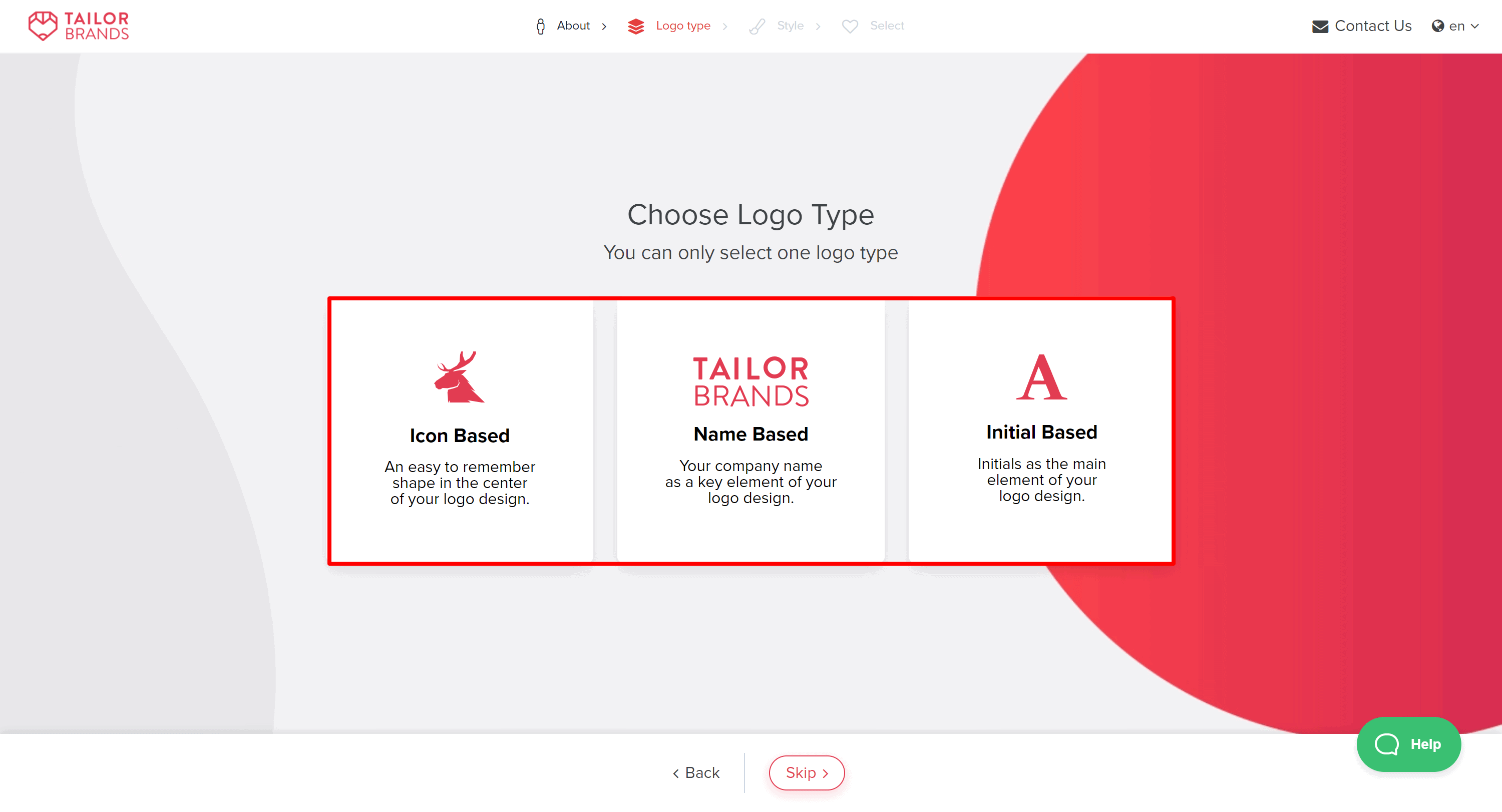 Tailor Brands has a lot of brand assets, social media assets, design tools, and a website builder to choose from.
Logo in every size: You'll get social media logo sizes as well as access to a resizer that can fit any custom size or one of their presets.
Templates for business cards: If you need professional-looking business cards, use the business card tool to design and download them.
Presentations with a distinct brand: If you need to make presentations, whether to pitch investors or welcome a new team member, this is a great alternative. It comes with 14 slide pre-made presentations that are fully editable and customisable with your logos and colours.
Business docs: There's also a business docs add-on that gives you branded and polished official documents (invoices, letterhead, etc.).
Design tool for social media: This is a fantastic graphic design tool for creating gorgeous photos and designs for social networking.
Domain name and website builder: Tailor Brands also gives you the option of starting from scratch or using pre-made themes to create your website.
Wix Logo Maker Tools & Add-ons
When compared to Tailor Brands, Wix offers fewer add-ons and services, so let's take a look at them and see how they compare.
Social Media files: You'll get 40+ ready-made social media copies of your logo, but you won't be able to adjust them or develop your own social media designs.
Templates for business cards: Wix goes one step farther than Tailor Brands with its business card service, sending you 250 cards. However, there is no way to alter or save your business card designs for later use.
Domain name and website builder: Wix also includes one-year domain registration and a customised website builder. The site is created automatically to match the colours and style of your brand.
Tailor Brands vs Wix Logo Maker: Social Sharing Options 
If you're designing a logo for your company, you'll almost certainly require an online presence.
Tailor Brands has made it simple to integrate social media into your new logo design straight away. With the basic bundle, they've supplied high-resolution files of your logo in major social media formats that are ready to download.
Wix also provides social media-ready files, but you'll have to upgrade to a more expensive bundle to get them. It's a hefty sum to pay for a single logo in a certain size.
Wix vs Tailor Brands: Language Support
Tailor Brands now only supports Latin characters, but they are working on expanding their language support.
Wix, on the other hand, supports a variety of languages.
When it comes to languages, you'll need to use Wix if you require something other than Latin.
Conclusion: Which Is Better Logo maker? Tailor Brands vs Wix Logo Maker
As you can see, Tailor Brands and Wix are both excellent logo design platforms for creating your logo. Both have simple user interfaces and a vast array of customization features that are simple to use and experiment with.
Wix's AI system, on the other hand, falls short. The AI is meant to make logo design simple, but we had to do it ourselves to get the logo we wanted.
Tailor Brands is the way to go if you want to produce outstanding logo designs quickly and cheaply.